Tattoos are popular. A lot of people have tattoos. Perhaps in the nearest future, there would be exhibitions dedicated to people with bare skin, as this species is on the edge of extinction.
There are no doubts that every work of art on your skin is special, but few tattoos are as special as the ones created by JC Sheitan Tenet, based in Lyon, France.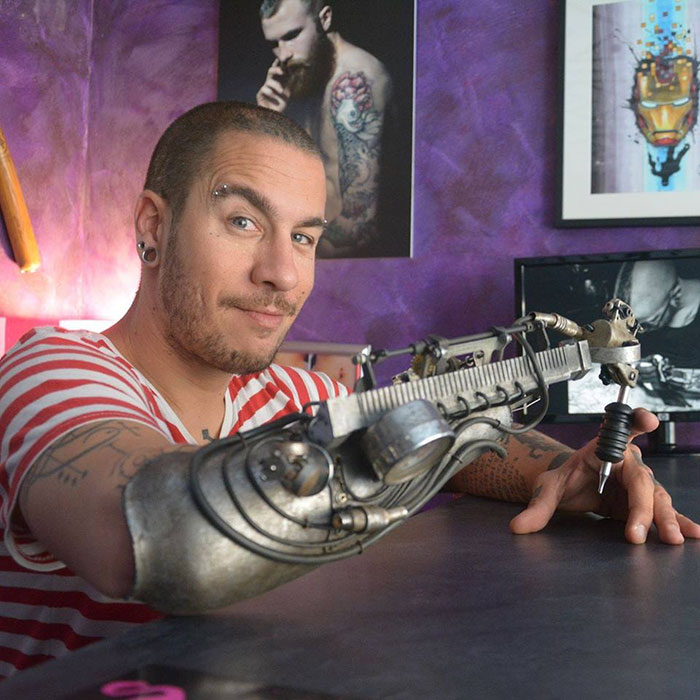 He lost his arm as a child. Being right-handed he could have had his dream ruined. But there wasn't another option for JC Sheitan Tenet.
Tenet didn't allow the setback to stop him from pursuing a life as an artist. He taught himself how to draw with his left hand and progressed from there to tattooing. It wasn't easy. Young artist also admits that he had a hard time finding an artist willing to take him on as an apprentice because of his disability.
Ripleys reports, he met artist JL Gonzal at tattoo conventions. The two of them talked about ways for Tenet to use his right arm to tattoo. As a result, the new prosthetic was born.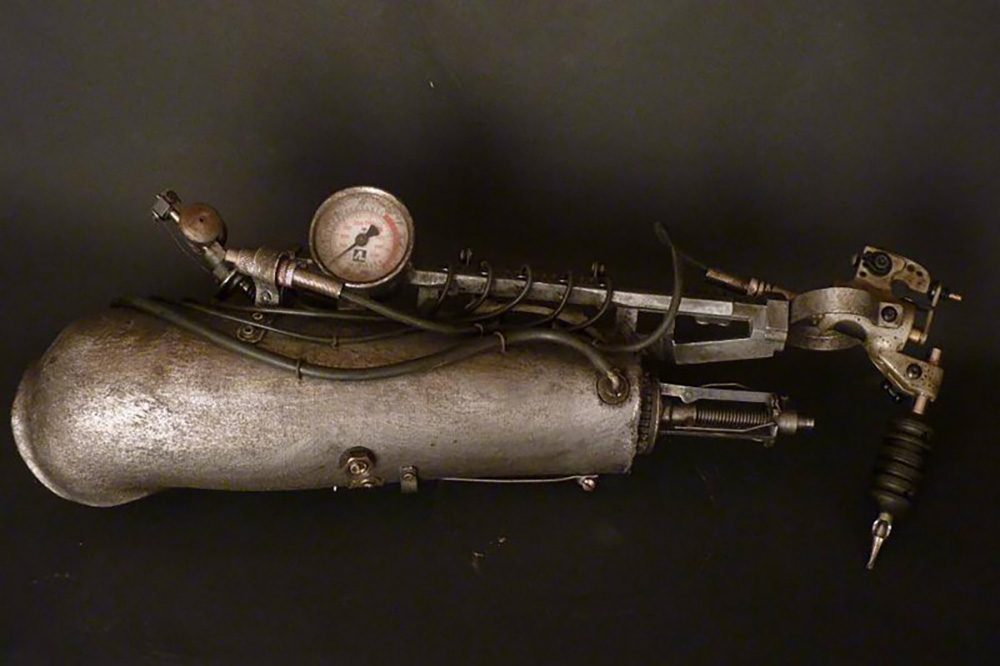 Gonzal mounted the kind of tattoo machine that Tenet was familiar with using onto an old prosthetic arm. He added parts from a mechanical typewriter and a gramophone to give it that steampunk look. He finished the effect by painting it with a rusty finish.
It should be noted that the arm is perfectly safe, and the tattoo portions are disposable.