Nutritional science says you can build muscle meat-free.
The American Journal of Clinical Nutrition recently found you don't have to be a meat-eater to net serious gains. The researchers studied individuals with a variety of diet plans and found 82% of participants were getting their RDA of protein, regardless of whether they ate meat or not. The people eating more than enough plant protein also had a reduced risk of death compared to the carnivores. It does take a lot for those who are interested in bodybuilding to get into it, especially when you not only have to worry about the best regime for you but also workout clothes for men that could help in your work out.
That's why we want to prove this research with real examples of men who gain lean muscles on broccoli.
1. Robert Cheeke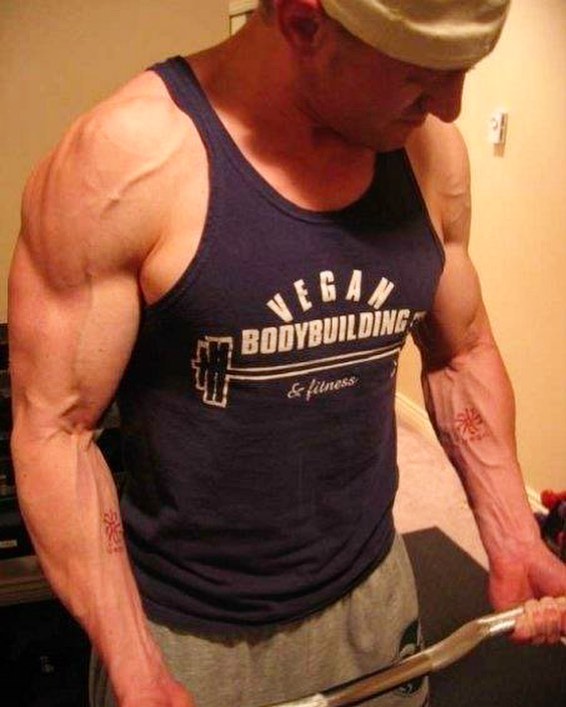 Champion-bodybuilder Robert Cheek is an author of "Shred It!". The founder and president of Vegan Bodybuilding & Fitness is one of the most famous vegan bodybuilders in the world. He became a vegan in 15 years and then took up bodybuilding.
He has won various competitions, and seems to have had the greatest impact on veganism has become such a common phenomenon in BB environment, at least in the US. By the way, the famous bodybuilder Frank Medrano was inspired by the example of Robert.
2. Frank Medrano
A legendary athlete of the modern age, an expert in calisthenics and a vegan bodybuilder.
Frank Medrano does not recognize the use of anabolic steroids and other hormonal means for muscle growth. This athlete is a clear example of the fact that you can be strong and develop muscle on a vegetarian diet.
Frank generally gives a very important role to nutrition and prefers to eat homemade food, since only in this case he can monitor and understand what exactly he is eating.
The basis of his diet is almond milk, peanut butter, oatmeal, whole-grain bread, pasta, nuts, lentils, cinnamon, beans, mushrooms, spinach, olive and coconut oil, brown rice, vegetables, and fruits.
3. Leon Gabbidon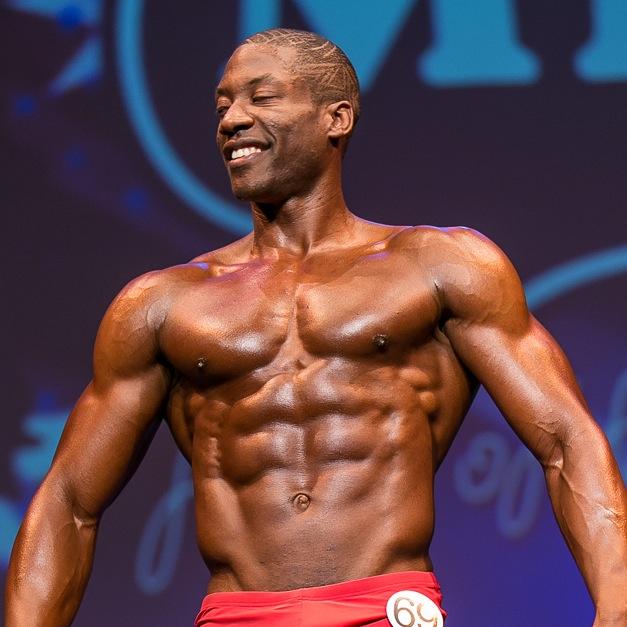 For Gabbidon, competing preceded veganism. The 32-year-old has always shunned red meat, but after tapering off the first chicken, then fish, he finally cut out eggs in January. "I simply think that if animals are mistreated in their lifetime, then the quality of the food they produce will inevitably be poorer," he says to Men's Health, quickly clarifying that he's, "no hippy dude preaching about the food industry." Instead, Gabbidon's argument is one of quality, not morality. To him, modern farming is a messy, brutal business, and how can anything that's good for you come out of that? When an argument stands at 88kg with 7% body fat, it's difficult to counter.
4. Derek Tresize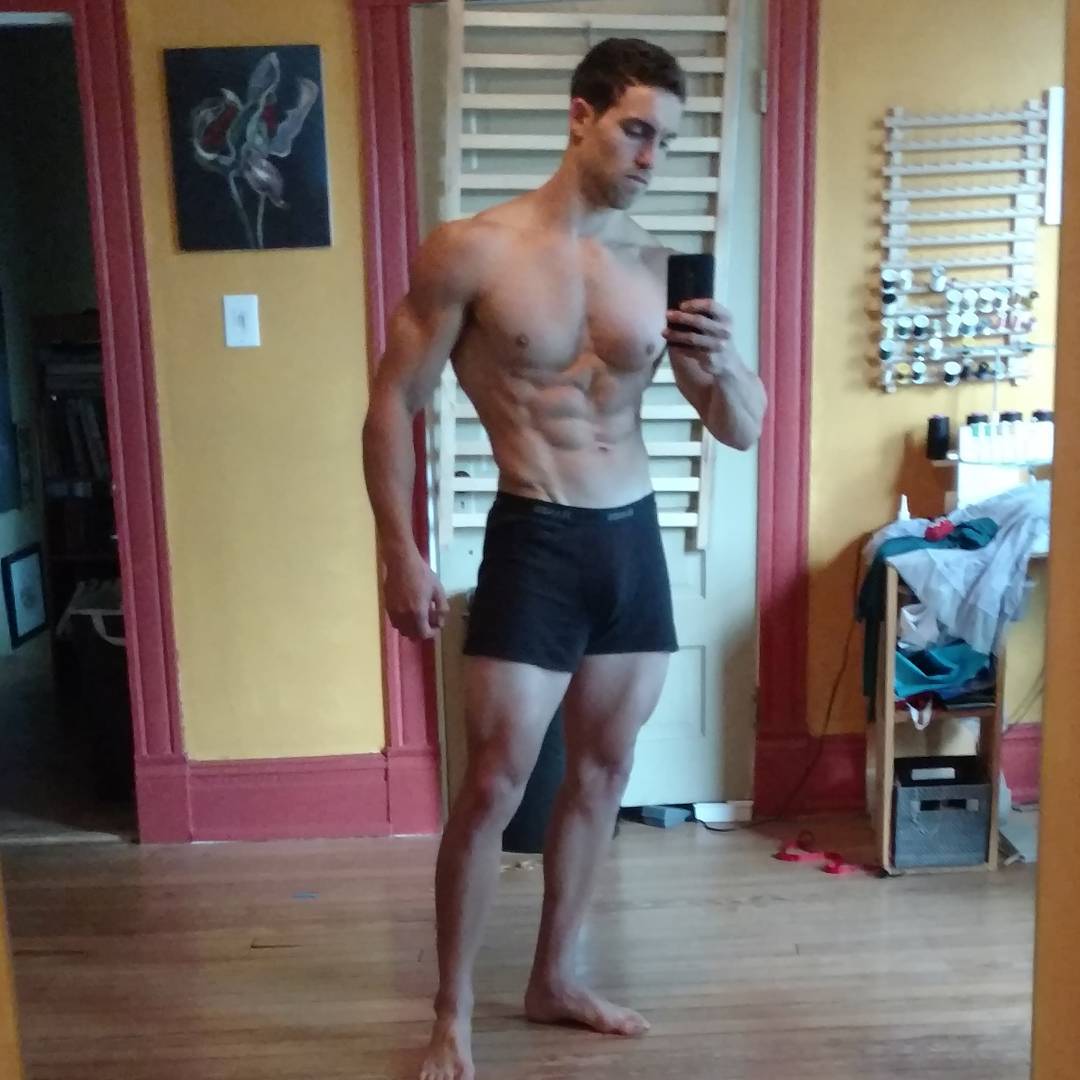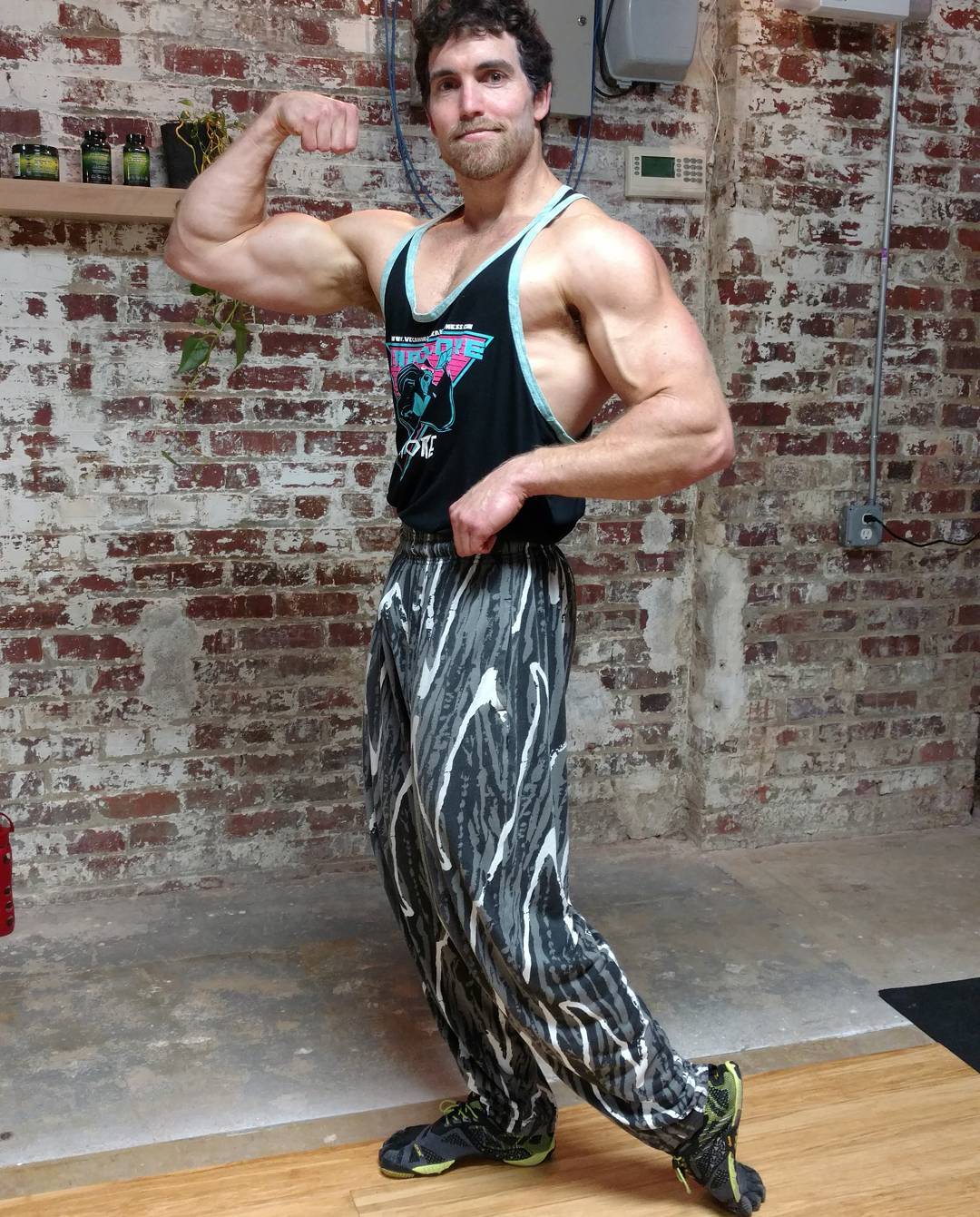 American professional bodybuilder, coach, and model. Together with his wife, he wrote the book "The Vegan Muscle & Fitness Guide to Bodybuilding Competitions", created the website "Vegan Muscle and Fitness" and the vegan fitness center "Root Force".
5. Sergey Sobolko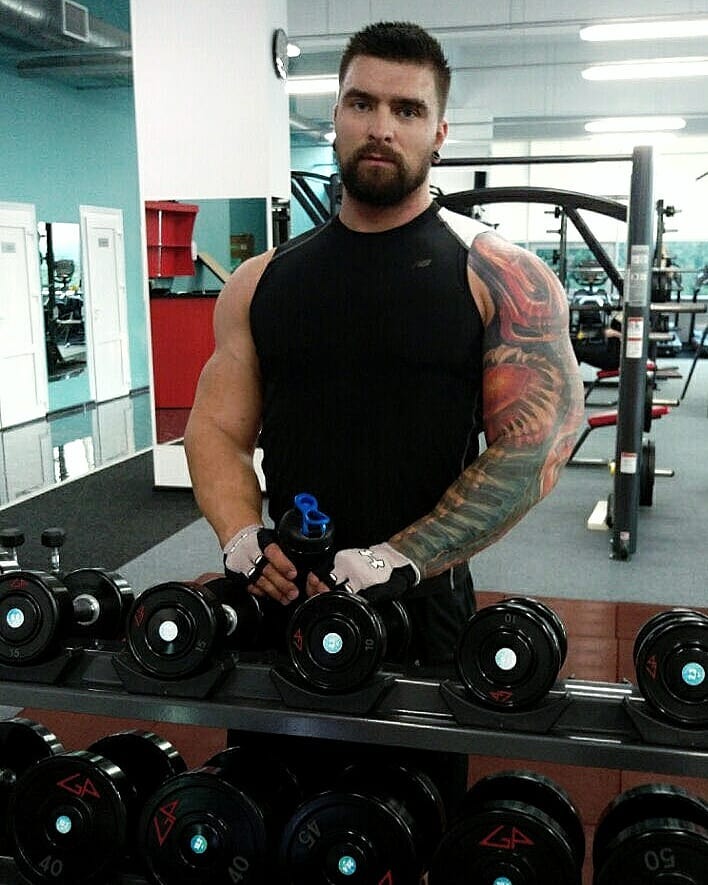 28-year-old straight edger from Minsk, Belarus. He took up veganism in 16. "While at school, I was free from physical education. I was always skinny, at the age of 18 weighed only 63-65 kilograms. I did a little Thai boxing, and then I was tired of being weak and went to the gym. For a long time, I did everything wrong: without proper preparation, with interruptions, without a proper approach to nutrition. "Gaining" began in the summer of 2010."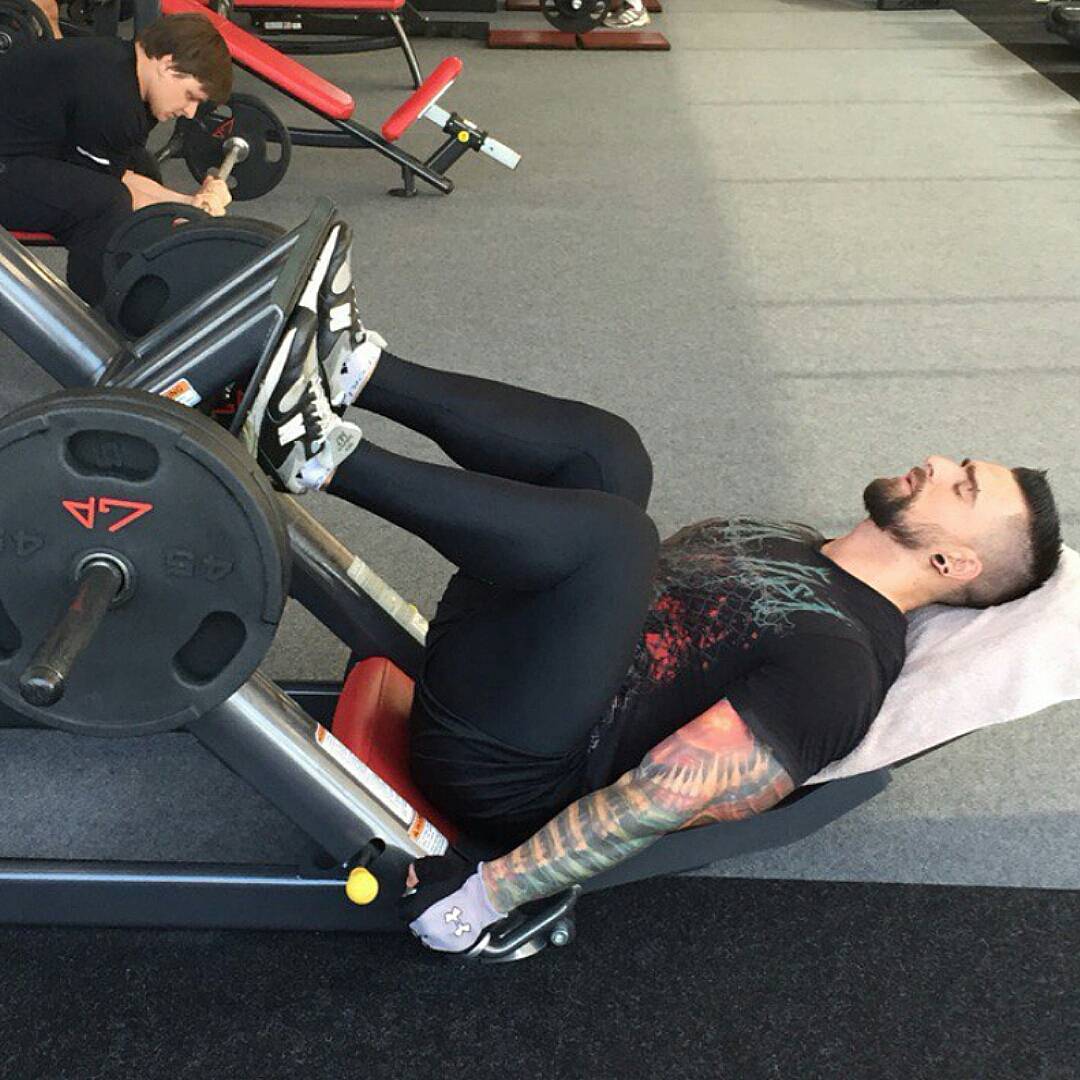 6. Torre Washington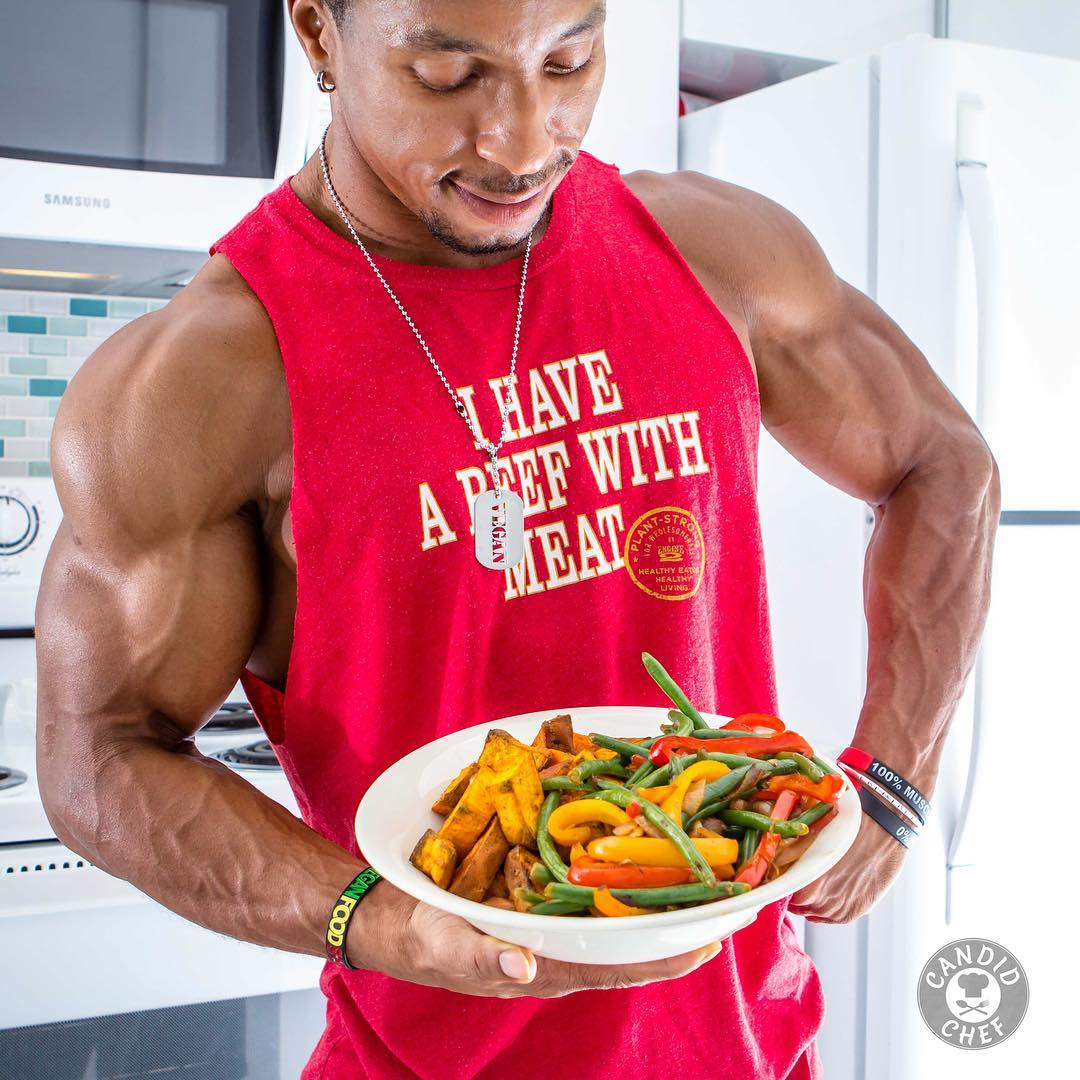 American competitive bodybuilder based in Miami, Florida. Vegan since 1993. He takes an active part in the actions and advertising campaigns of PETA.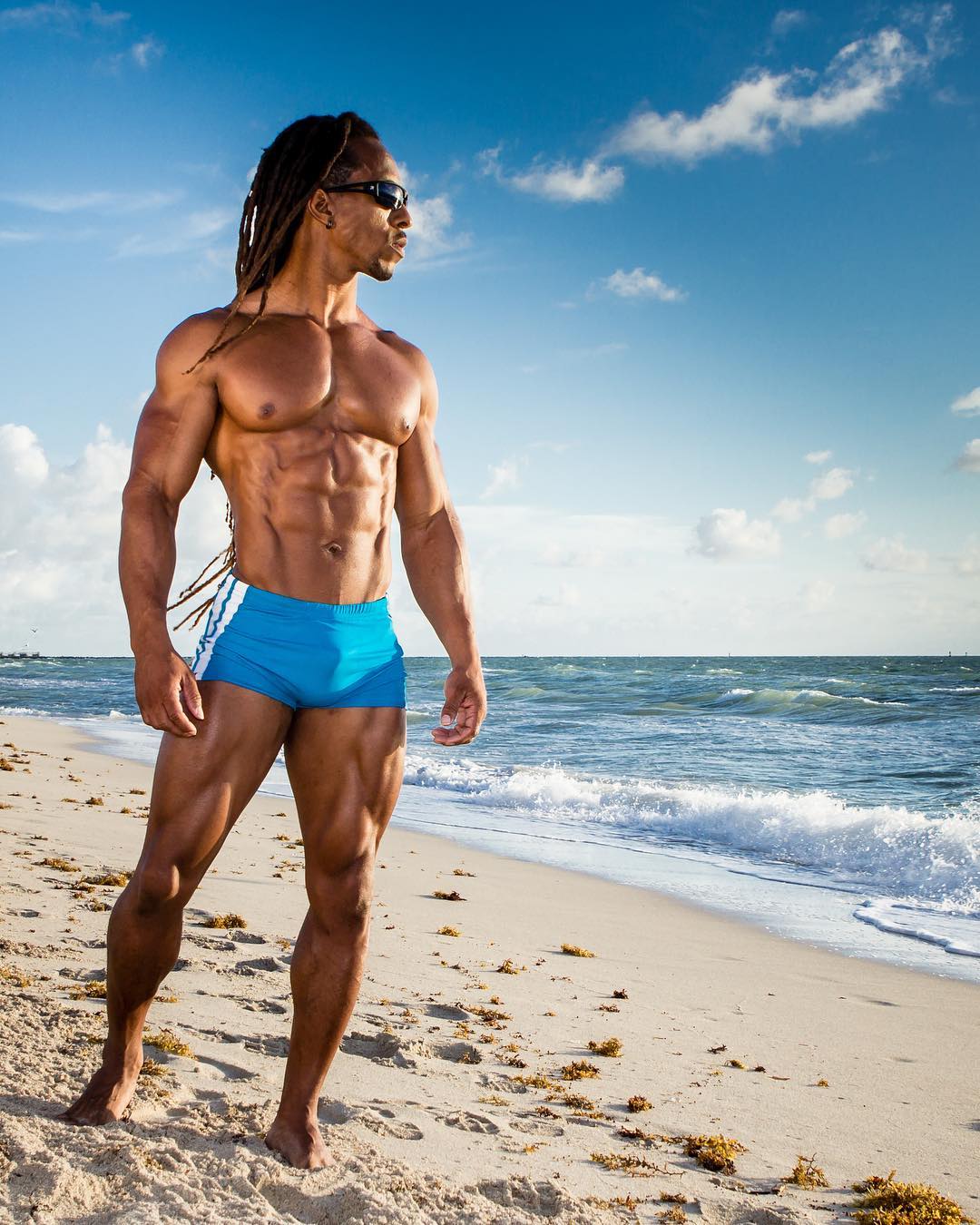 "I became "vegan" because I didn't want to be a hypocrite. We moved to Jamaica where I was initially introduced to the "rasta" way of life. After returning to the US and many self-discovery experiences, I came into the Rastafarian lifestyle for myself. However, most Rastas that I knew were not vegan or "ital" (natural). This was not in line with my convictions, so I decided to remove any form of animal products from my diet one pivotal day in 1998. It wasn't until many years later and after a lot of years of trial and error that I learned there was a name for this lifestyle and conviction. I have been happily sprinting along the vegan path ever since, meeting a lot of amazing and inspirational vegans along the way."
7. Noel Polanco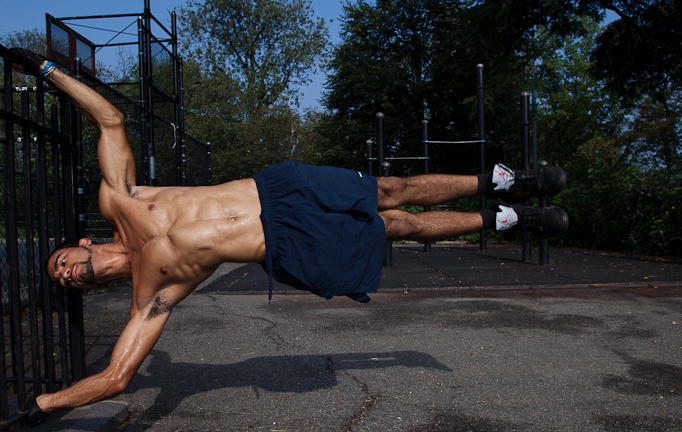 A model and supporter of a healthy vegan lifestyle. Animal rights defender and a video blogger inspiring his subscribers to bring more love to the world, eat more fruits and vegetables, take care of the planet, animals and their own body and health.
"Together with a vegan diet, I practice short-term starvation. I starve from 12 to 15 hours a day. In the morning I am engaged on an empty stomach, I drink only a glass of water and do my exercises. Approximately 30 – 45 minutes. In the afternoon I have training again, without time limit. I do not count my reps but simply do 2 – 3 hours without a break, despite the time. Training on the bar gives me pleasure, and I just lose track of time when I'm doing it."
8. Billy Simmonds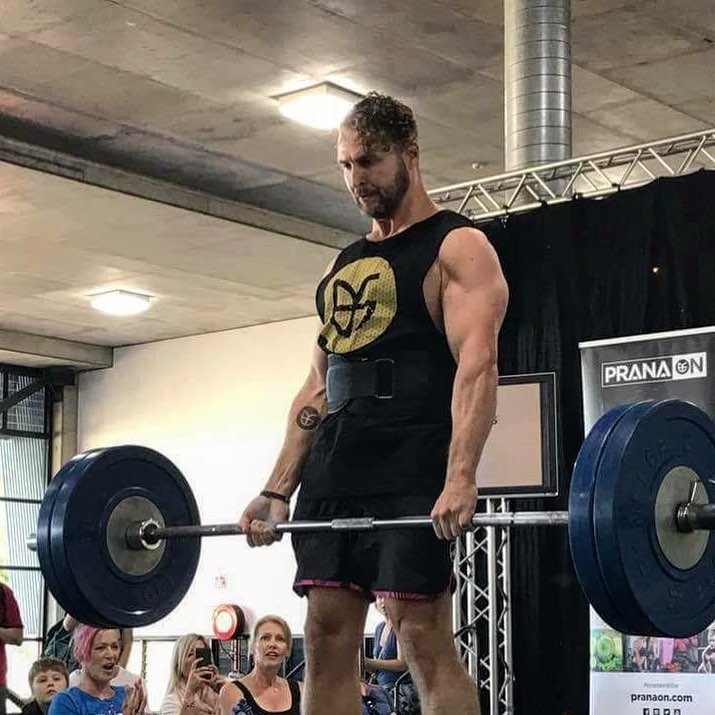 Australian bodybuilder, well-known winner of the competition Natural Mr. Universe 2009.
He became a vegan in 2010. Has been a vegetarian since 2002. Billy also works in the banking sector, teaches martial arts, running, surfing, rock climbing and powerlifting.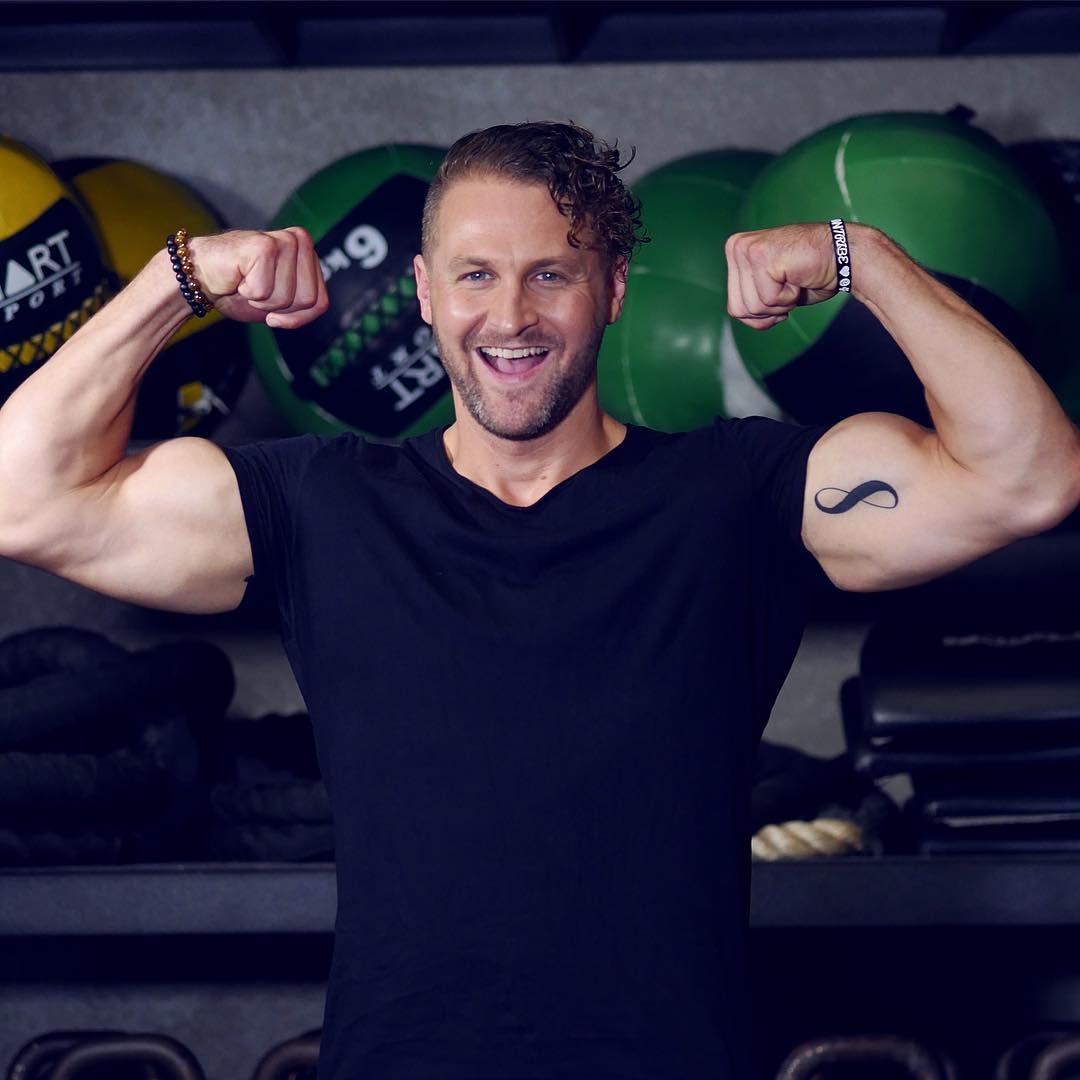 Calls himself: "A man who on every occasion, has given the very best that he has."
9. Joe 'Monk' Coleman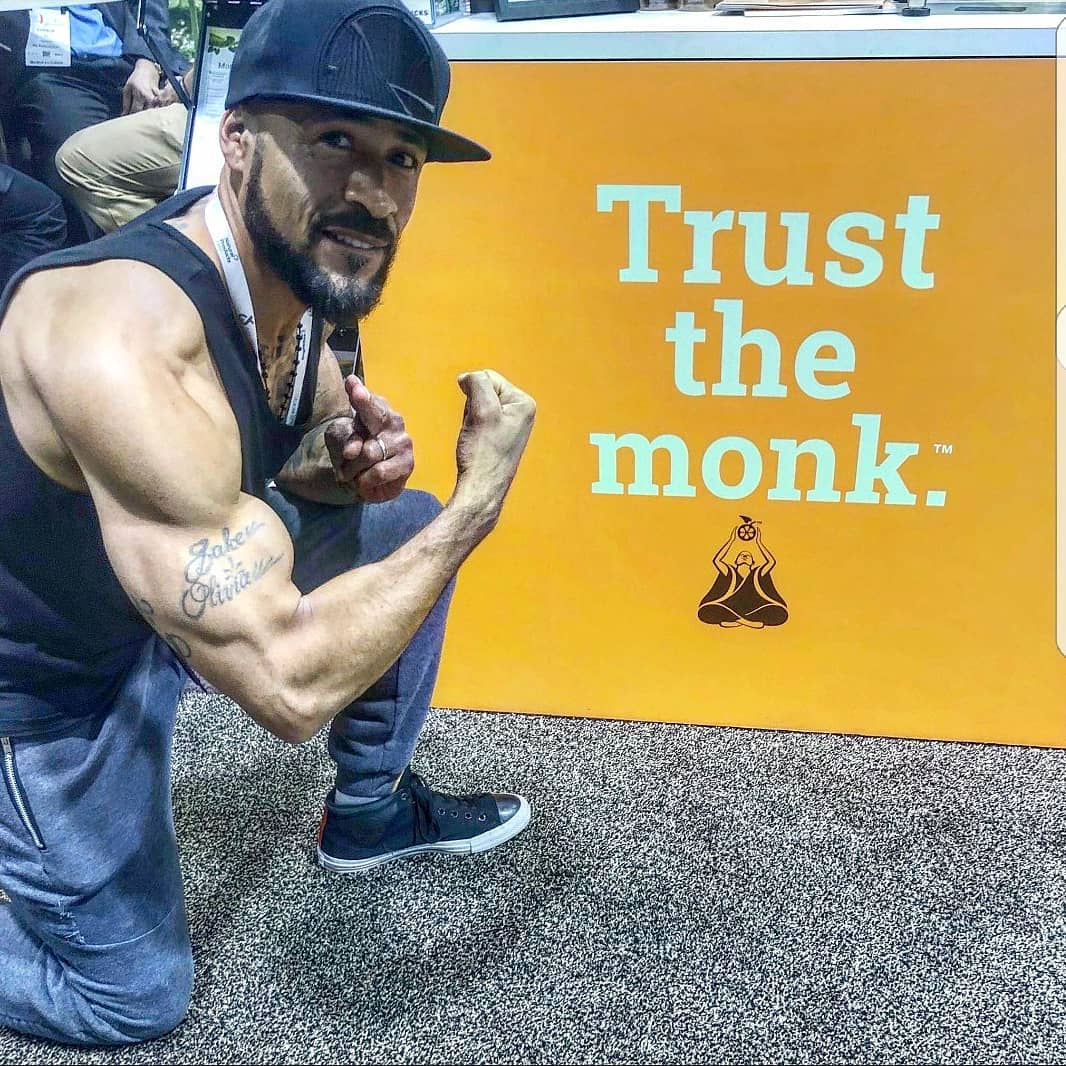 Coleman is a bodybuilder who started competing in his 40s and still provided stiff competition for competitors far younger than him.
Following years of an unhealthy lifestyle, Joe started to change his habits. This included meditation, attention to his diet, and exercise. He turned Straight Edge in 2008. He gained the nickname 'Monk' as people compared his lifestyle to that of a monk.
10. Jon Venus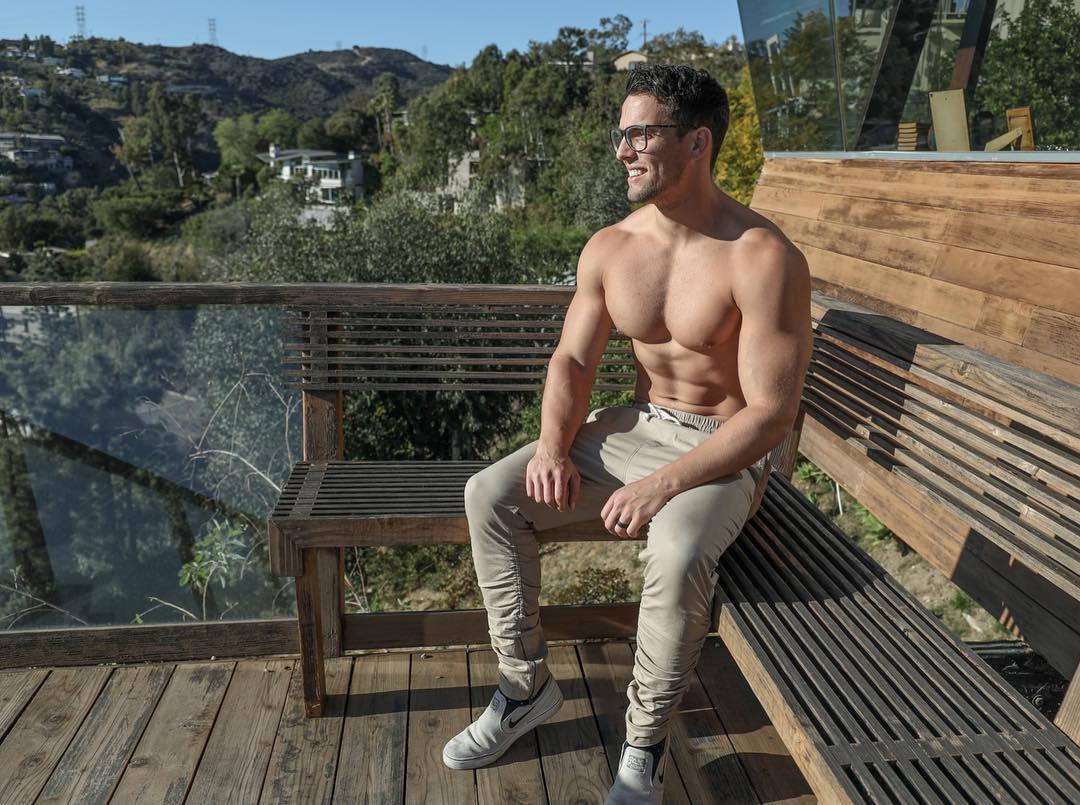 A vegan fitness coach is on a mission to extol the virtues of a plant-based diet – and he insists he gets all the nutrients he needs from fruit and veg.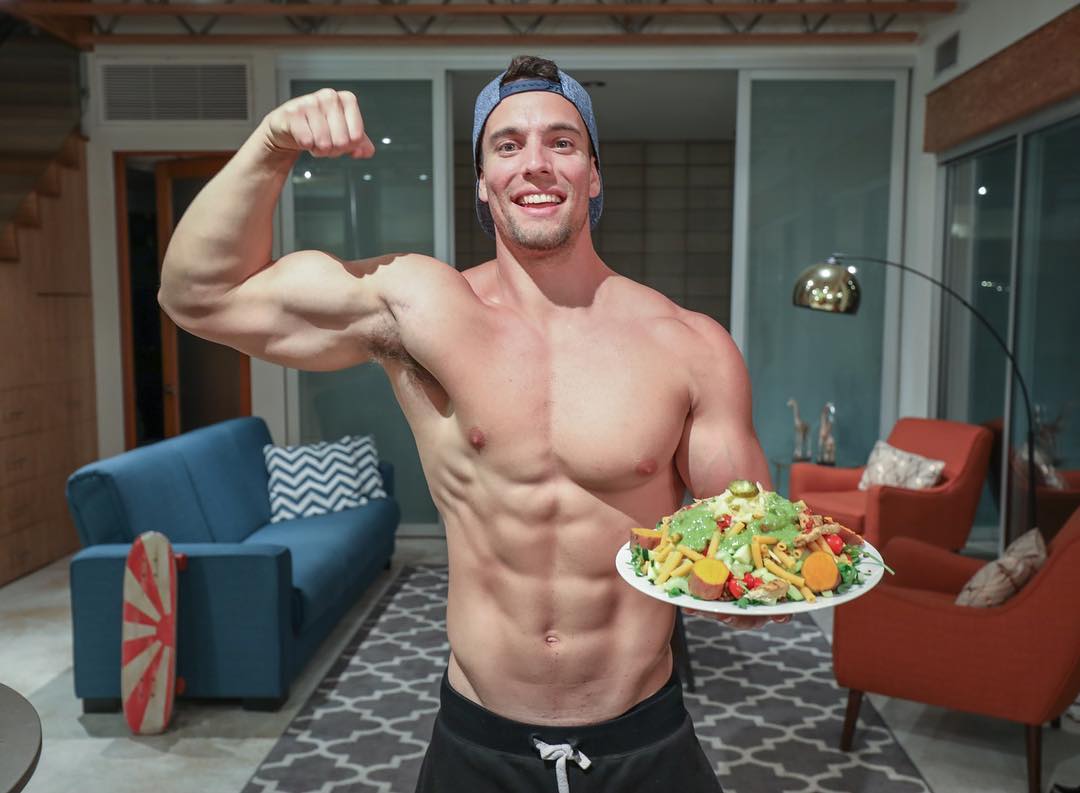 Vlogging star Jon Venus, 26, has been dubbed one of the 'world's hottest vegans' with his virtuous lifestyle earning him a staggering 130,000 Instagram fans and 225,000 YouTube subscribers who follow his every meal.