A 42-year-old South African man crossed the Atlantic Ocean in a stand-up paddleboard.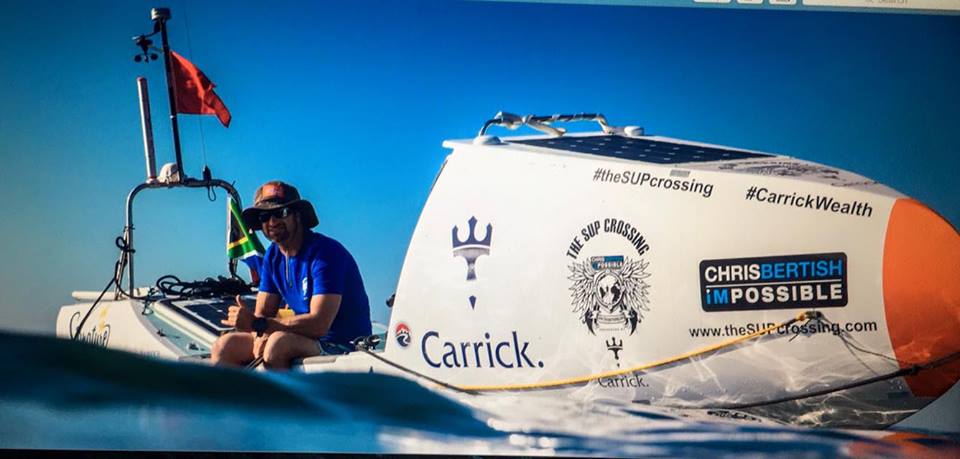 Starting the journey from Agadir, Morocco ending in in Antigua Chris Bertish crossed 4,050 nautical miles. Alone with nothing but a custom-designed paddleboard, a satellite phone, GPS equipment, and some food and water stores. He completed the whole journey in 94 days.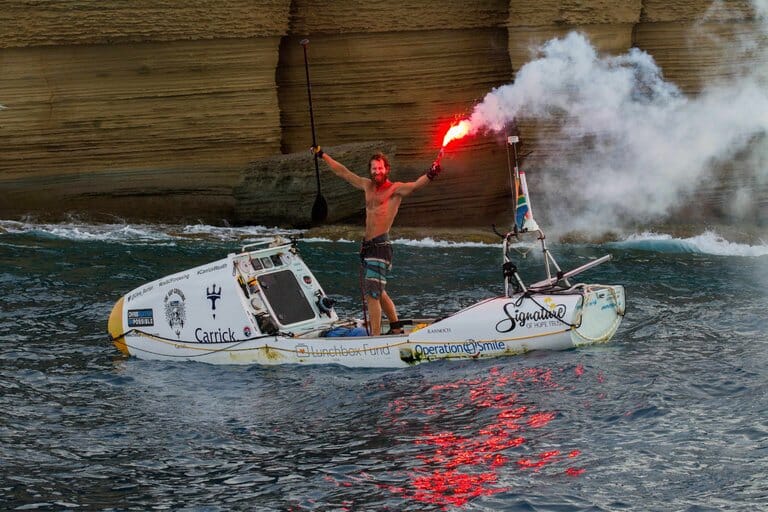 The South African surfer asked British boat designer and naval architect Phil Morrison to design the 20-foot-long boat, which included a sleeping space and place to store all his equipment.
His place in the record books now certainly is: Bertish became the first person in history to make a solo trans-Atlantic journey on a stand-up paddleboard. And he did the whole thing for charity.
"Across the entire Atlantic Ocean and I am finally here," Bertish wrote on Facebook. "I don't need to be strong and keep it together any longer; it's been 94 days, and it's done, and I let it all go… I am home!"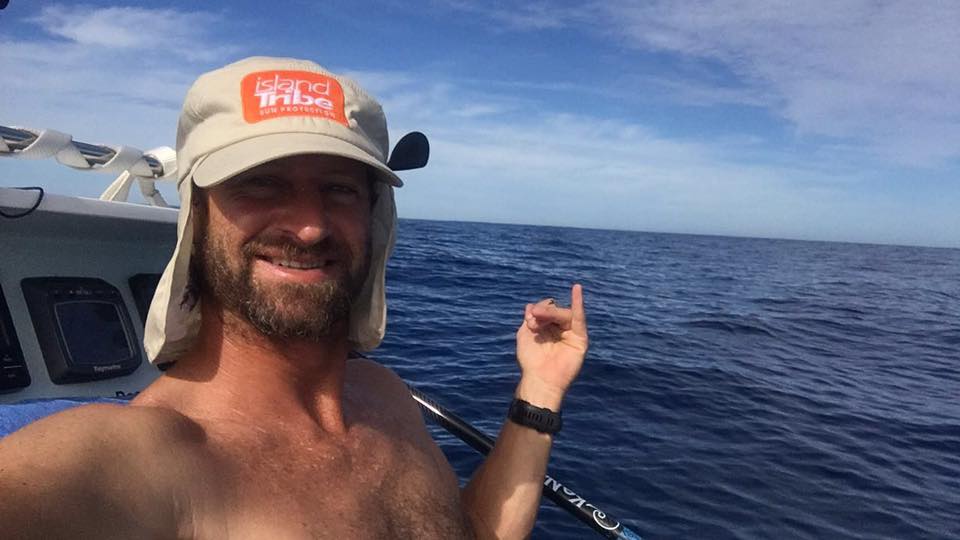 By the time he made it to the West Indies, battling fittingly windy and rough conditions," SUP Magazine reports he had already faced down "shark encounters, equipment failures, unfavorable trade winds, loneliness and huge swells."
The conditions were so rough he started begging to survive. "My craft was taking on water, I couldn't open my hatches, I was underwater most of the time, and I don't think most people understand the severity of that kind of problem," he continued. "I have a seagrass growing on my entire deck because it's underwater the entire time."
The 20-foot-long behemoth — which he calls ImpiFish — boasts satellite weather forecasting equipment, handheld radio and GPS, solar panels and a tiny cabin where he could sleep at night. And he's been sure to relay updates to landlubbing supporters on Facebook.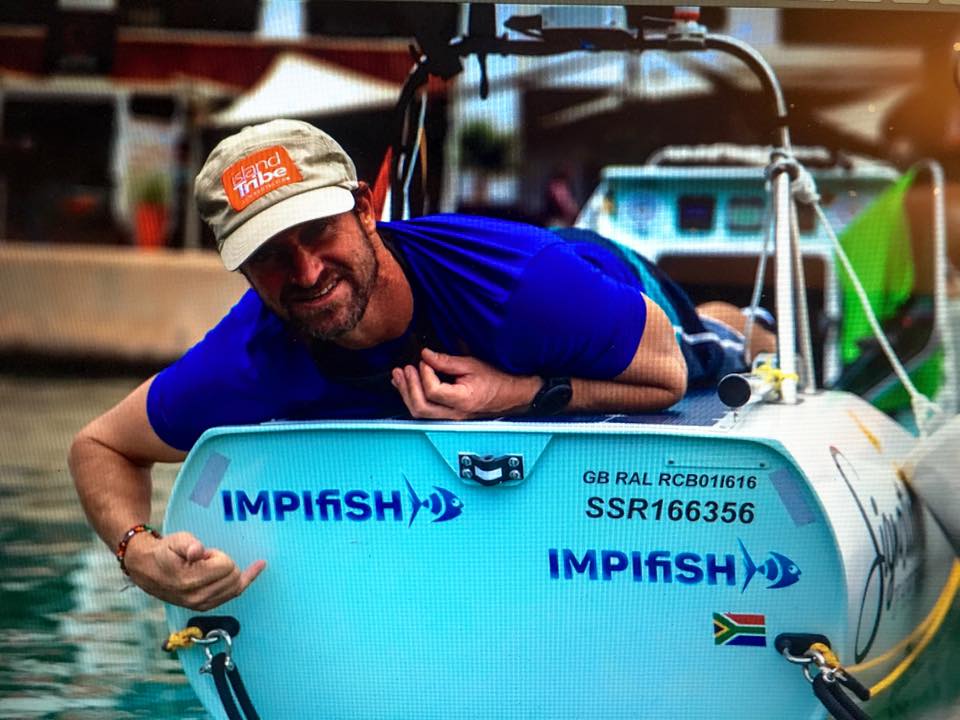 "The sky was really fierce and ominous," Bertish said "but then the sun peeked its way through with this incredible gold and black beaming through the clouds. It was just beautiful, and it was just me in the middle of it. "
"The last few days were super intense." "It's just so nice to be on dry land and not to have to worry about all the billions of things that could wrong."
His journey had managed to raise more than $490,000 for Signature of Hope Trust, The Lunchbox Fund, and Operation Smile.
"I pretty much ate exactly the same thing every single day for 93 days," he told a crowd assembled to greet him, as he was settling down to his first meal on land in quite a while. "A lot of the kids were doing this for don't even have enough money to go to school."
Bertish added: "Every time I'd look down at the same packet of food I was going to have to eat another day in a row, I tell myself: 'Shut up, you've actually got food to eat.' These kids have nothing."
"You can feel very inconsequential at sea," said Bertish, who won the renowned Mavericks surf contest in Northern California in 2010. "When that happens, you have to tune in and get in sync with what's around you and go with the flow.
"It's the only thing that's going to help you survive out there for that amount of time. That said, there were definitely times when I was hanging on by a thread, just trying to keep it together."