This is Daenerys Stormborn Targaryen, First of Her Name, Khaleesi of the Great Grass Sea, The Unburnt, Unbroken, and Unbothered, Breaker of Chains, and Mother of Dragons.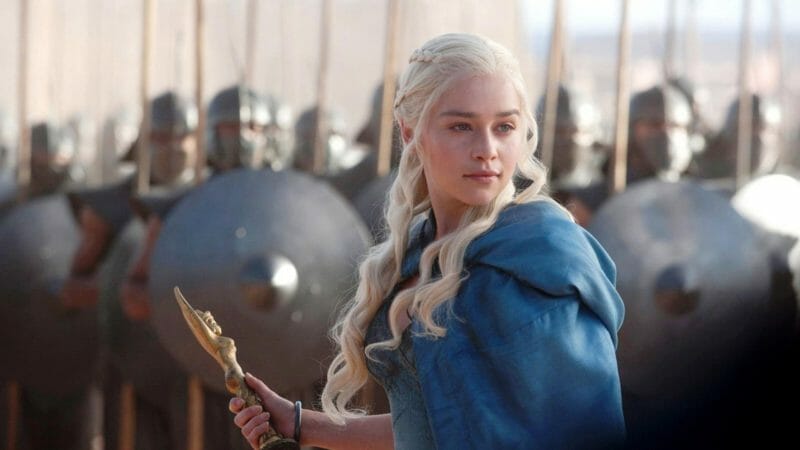 This is Amber Abweh aka Mother of DraGAINS aka Swoleesi. Amber is a powerlifter, fitness guru, and all-around bad bitch. She bears a striking resemblance to the character Khaleesi from "Game of Thrones," played by actress Emilia Clarke.
Today, Swoleesiis an USPA International Elite powerlifter. She dominates in the 123-pound weight class and is aiming for the junior world record for the deadlift in the Anaheim Fit Expo in California at the end of August 2017. Her current PR is 402 pounds, a mere 5 pounds away from the record.
https://www.instagram.com/p/BWgP8m8lHLb/?taken-by=swoleesi
https://www.instagram.com/p/BVuzmbqlDoS/?taken-by=swoleesi
https://www.instagram.com/p/BVbAdcxFhD9/?taken-by=swoleesi
https://www.instagram.com/p/BR8qVDJBCj_/?taken-by=swoleesi