Annalise Mishler weighed just 60 pounds at 5'6″. She was "hours from death", but now is on the road to recovery, weighing a much healthier eight stone.
Four years after being diagnosed with anorexia, doctors revealed that Annalise was actually suffering from ARFID, which stands for Avoidant/Restrictive Food Intake Disorder.
Annalise explained to Life & Style Magazine: "[It's] different from anorexia in the sense that the restriction doesn't stem from a desire to lose weight and body dysmorphia isn't present," she said.
"My particular case stemmed from sexual abuse that left me anxious and experiencing sensory problems that were very present whenever I would eat. I didn't like the feeling of being 'full,' which I now know was linked to my assault."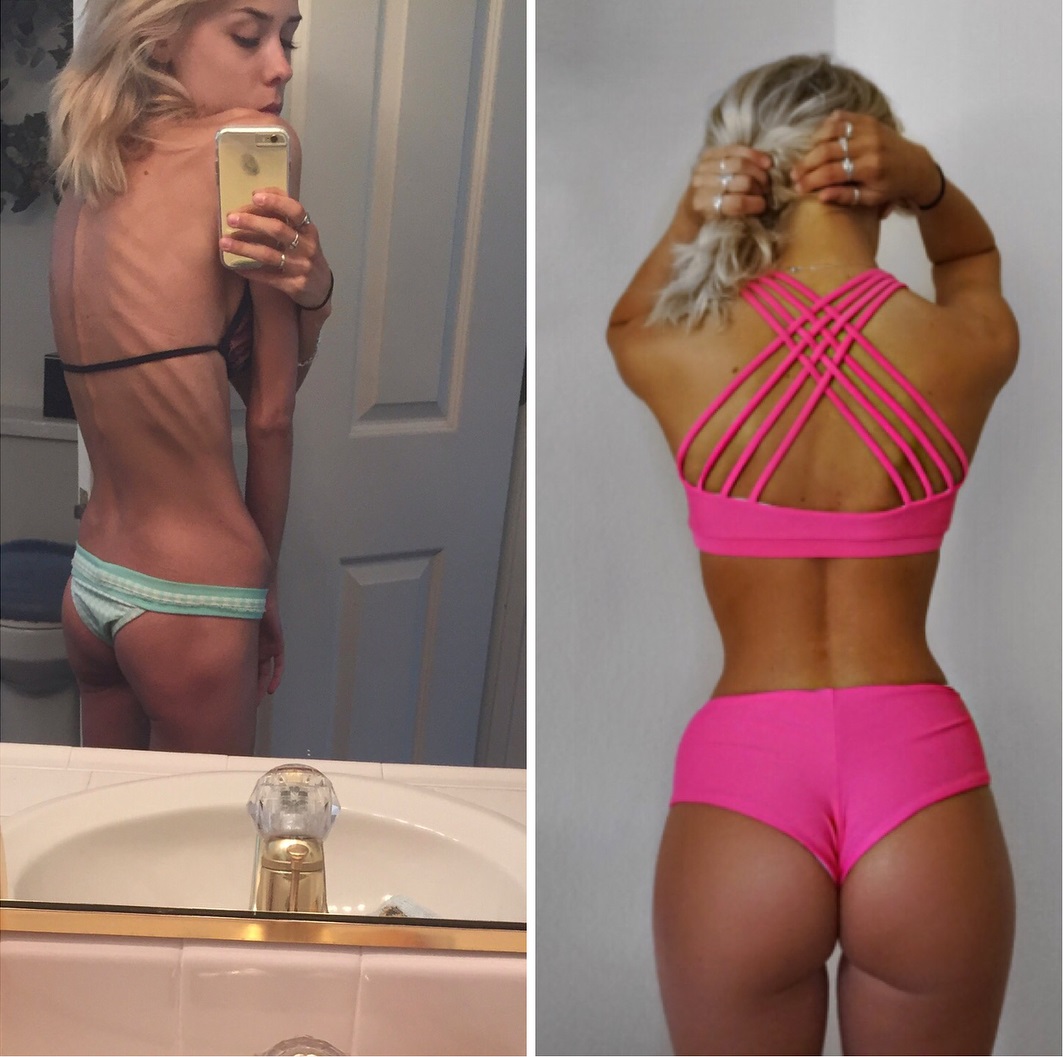 With ACUTE's help (a center in Denver that works with severe eating disorders cases), Annalise was able to work through the trauma she experienced and get her anxiety under control. "If you're suffering from an eating disorder, you need help," she says. "You need a therapist, a dietician, and probably a psychiatrist — a team of people who can advocate for you and help you with every single step of the way."
Now weighing 110 pounds, the California native shares before and after photos on her Instagram page to inspire others who might be going through a similar journey, though she's still in recovery. "Absolutely one of the hugest misconceptions is that people with eating disorders are vain, doing it for attention, or obsessed with their appearances," she reveals.
"I can say with 100% surety that people I met in eating disorder treatment are the best, brightest, most empathetic people I have ever been around… It's a REAL mental disease, not a 'diet'… these are all illnesses that one does not choose," she adds.
We're thrilled that Annalise has not only made tremendous progress in her recovery but that she's a great inspiration using the illness to help those who are also struggling.