Perhaps, throughout your life, you have seen a lot of people that weigh over 200 kilos with incdredible powerlifting skills. Here we want to present you another one character who claims he is THE MOST POWERFUL man in the whole world.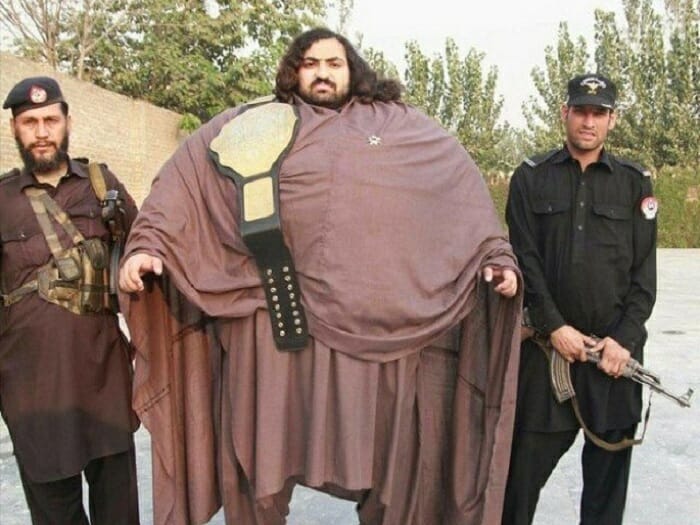 Arbab Khizer Hayat, known as Khan Baba, originally from the city of Mardan (Pakistan). The man weighs 436 kilograms and says that he has incredible power. There are several videos on the Internet where Khan-Baba pulls the tractor with one hand, however, this one is not his greatest achievement.
Recently, he told Pakistani journalists that in 2012 he managed to raise 5000 kg at the weightlifting competition in Japan. "No one can beat this record, even the Hulk" – boasts Khan-Baba. Unfortunately, there is no video or something else to support his words.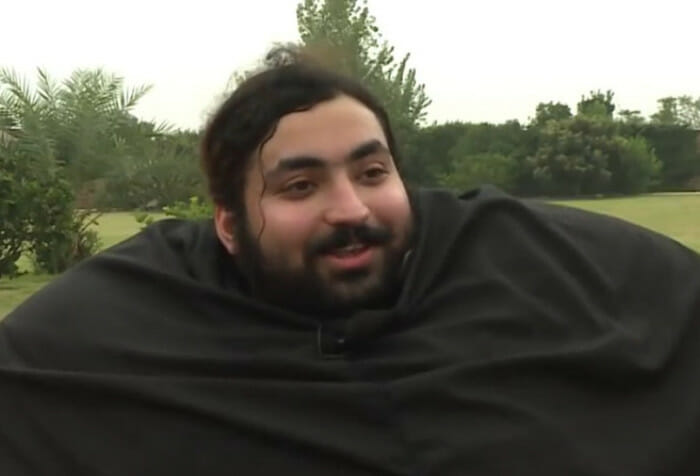 He was born into a wealthy family. According to him, from the age of 18 he began to grow unnaturally. Instead of worrying about the growing mass, the guy`s dreams were all about getting even bigger. That`s why he decided to take a high-calorie diet.
Khan Baba consumes more than 10,000 calories a day. The Pakistani Hulk eats 36 eggs, 4 chickens, 3 kg of red meat and drinks 5 liters of milk only for breakfast. Moreover, he says he does not feel any internal discomfort.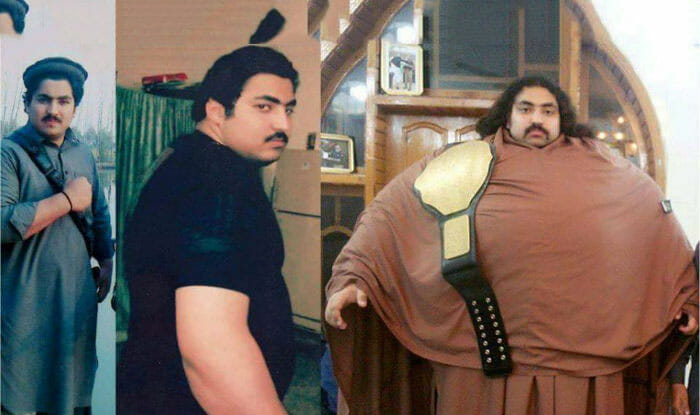 There is no doubt that the 190-cm guy looks pretty frightening on the pictures, but almost nobody on the Net trusts his words.