Being banned while not flouting any of the rules is some kind of insult. Moreover when it happens on the sides of the platform which considers itself as the official home of showing off.
However, fitness expert Brittany Perille became the unlucky one whose snaps were taken as "too sexy".
After she posted a video of herself working out with her pregnancy bump on show, she was notified by Instagram that her account had been deleted.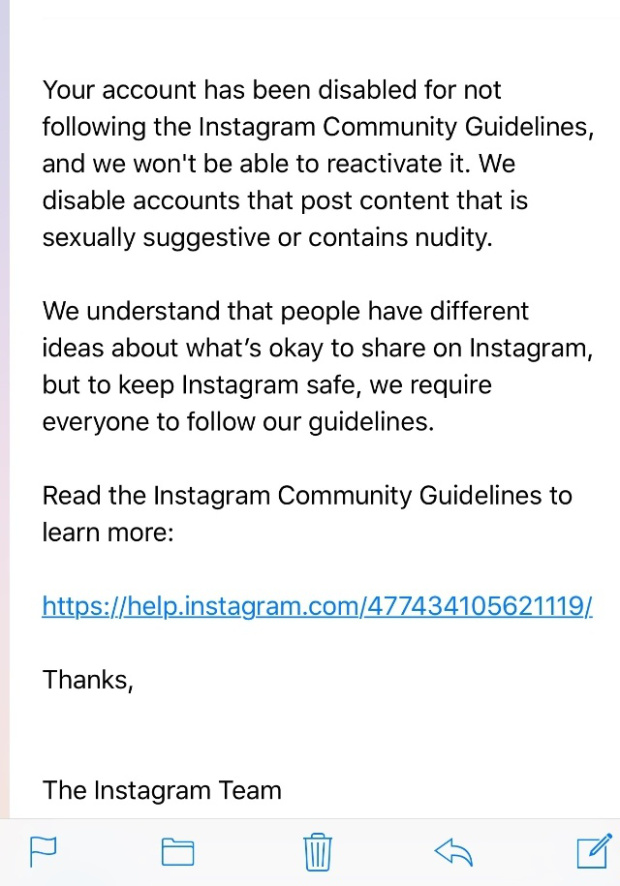 You should know that Brittany wasn't a rookie Instagrammer then. For that time she has already built a brand on her account, demonstrating how to emulate her enviable abs and amassing 900,000 followers, so you can imagine how she felt when she discovered that her pride and joy was gone.
Talking to Cosmo, Brittany explained: "All I was doing in the video was working out like I'd done in all the other workout videos I have posted for years."
She is convinced that Instagram discriminated against her for merely being pregnant, saying: "There was nothing out of the ordinary in this one besides my bump."
Some time before she had a photo deleted.
The snap of herself wearing underwear has gone due to Instagram's relatively confusing nudity policy, but Brittany wasn't told that a further infraction could lead to a permanent ban.
Her previous content was all about her zingy shape especially buttocks so that she may be right about IG's hidden policy about pregnant content.
Unfortunately, Brittany's hopes to work with Instagram to get her account reinstalled were all in vain, but despite that, she can be found on her back-up account which owns now 1,1 million subscribers.