Meet Ben Affleck's lookalike – Rich Cetrone.
The actor shared a photo alongside his longtime stunt double and "legend" Rich Cetrone on Instagram Wednesday while filming Triple Frontier in Hawaii.
This post shows us the identically-bearded Rich Cetrone, who for the majority of different opinions is only kind of looks like Affleck.
"Movie #5 with this legend," Affleck wrote on Instagram. "Grateful to work with such incredible people."
What about their cooperation, the long-time stuntman is set to appear in the upcoming Star Wars prequel Solo. He also doubled for Paul Bettany's Vision in Captain America: Civil War; and he stepped in for David Thewlis' Ares fight scenes in Wonder Woman.
Most frequently, Cetrone works alongside Affleck as a Batman stuntman. Cetrone did even name his page on Instagram in the same way: "stunt_batman".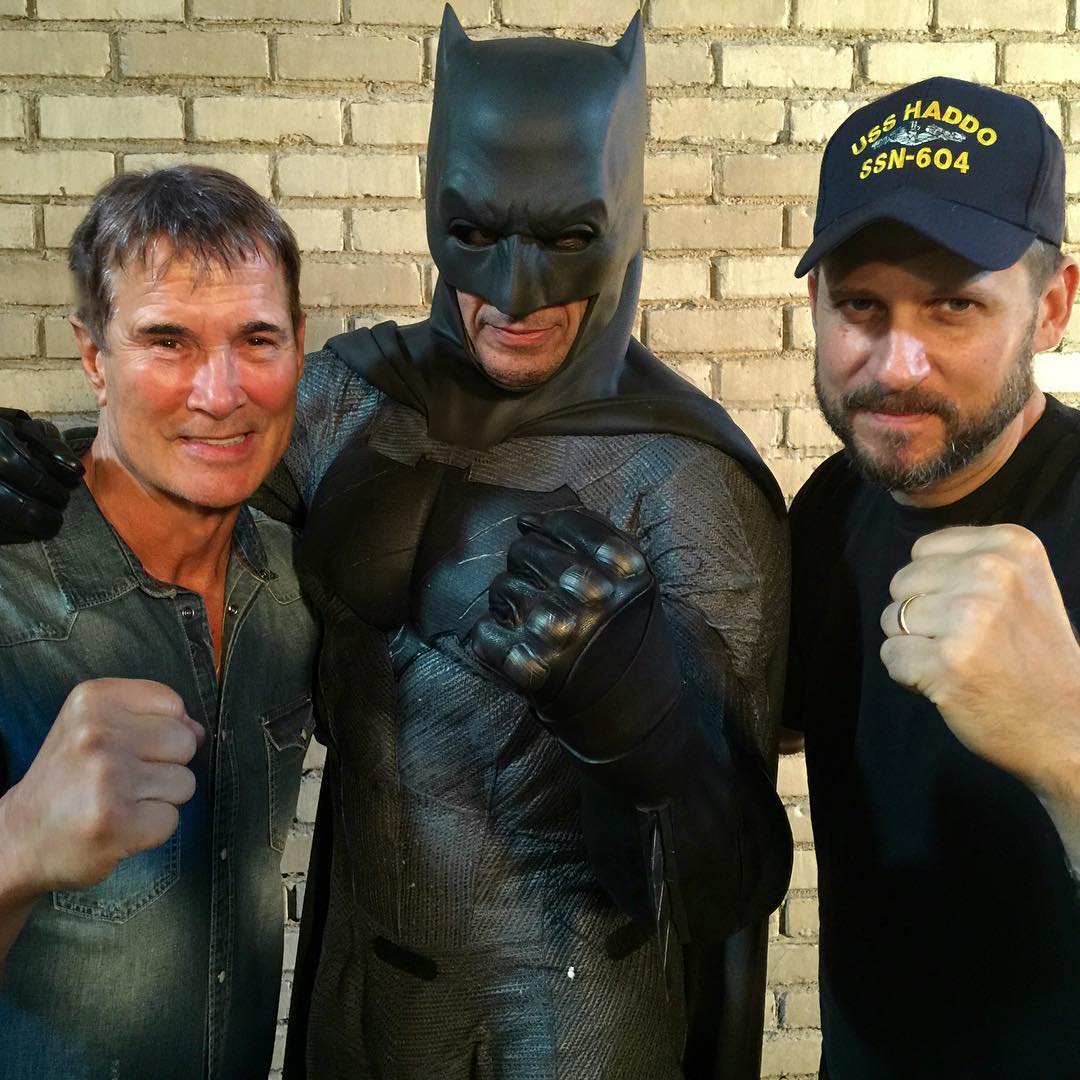 Cetrone told a heartwarming bro-bonding story from the set of Batman v. Superman:
"I can share this story with you, I think it's okay. We had a really fun time on set one time, we did– Do you guys know what a 'Texas Switch' is?… Do you remember the scene where the Batmobile pulls into the Batcave, Batman hops out of it, rips the cowl off, and goes up the steps?… We were having a lot of fun with that because we hadn't had any shots in the film where we were both in the same shot, as Batman. So I jump out of the Batmobile, rip off the cowl, walk behind a wall to start walking up the steps – Ben's standing there, and he takes the rest of the way up to the Batcave."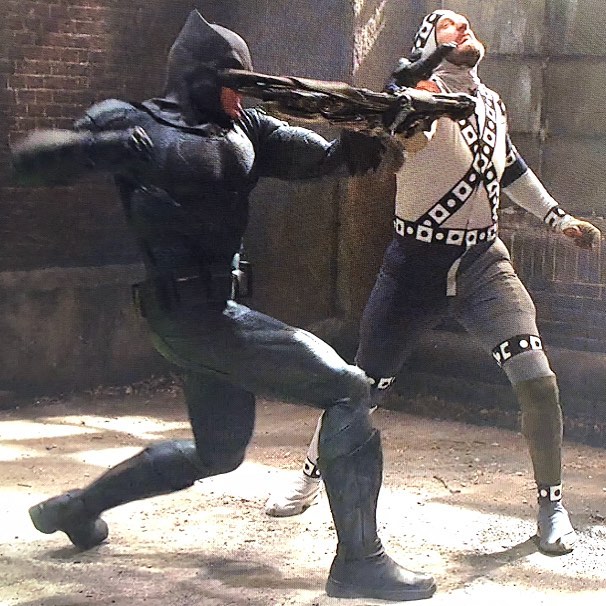 "We had a ball doing that. It sounds like a little thing, but he's a really good guy, Ben. And I told him, you know, 'This is so cool we get to do this together,' and it was sincere. It was really fun to do that. And things like that touch his heart, you know? He's a good dude, he really is."