Men want some likes and followers too. However, belfie and stunning selfies in lingerie is not the best way to select. That's why we want to give you a few recommendations on how to gain thousands of likes in an unusual manner.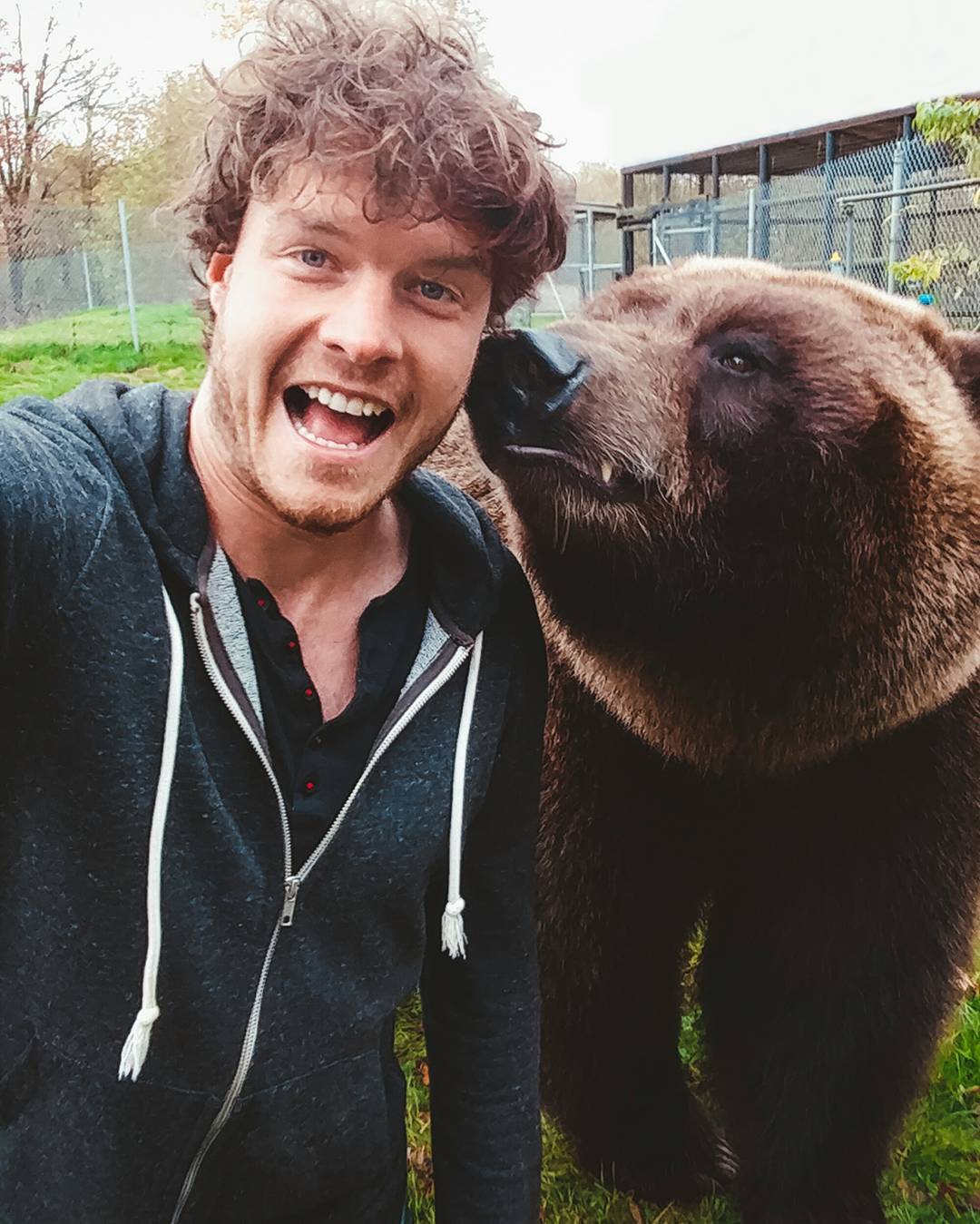 Irishman Allan Dixon is known as a self-proclaimed "Animal whisperer". His Instagram with 560k followers is full of photos showing his grinning face next to kangaroos, ponies, camels, and quokkas.
His selfie-animals range from large to small, some are more photogenic than others, but adorable animals are always accompanied next to Dixon.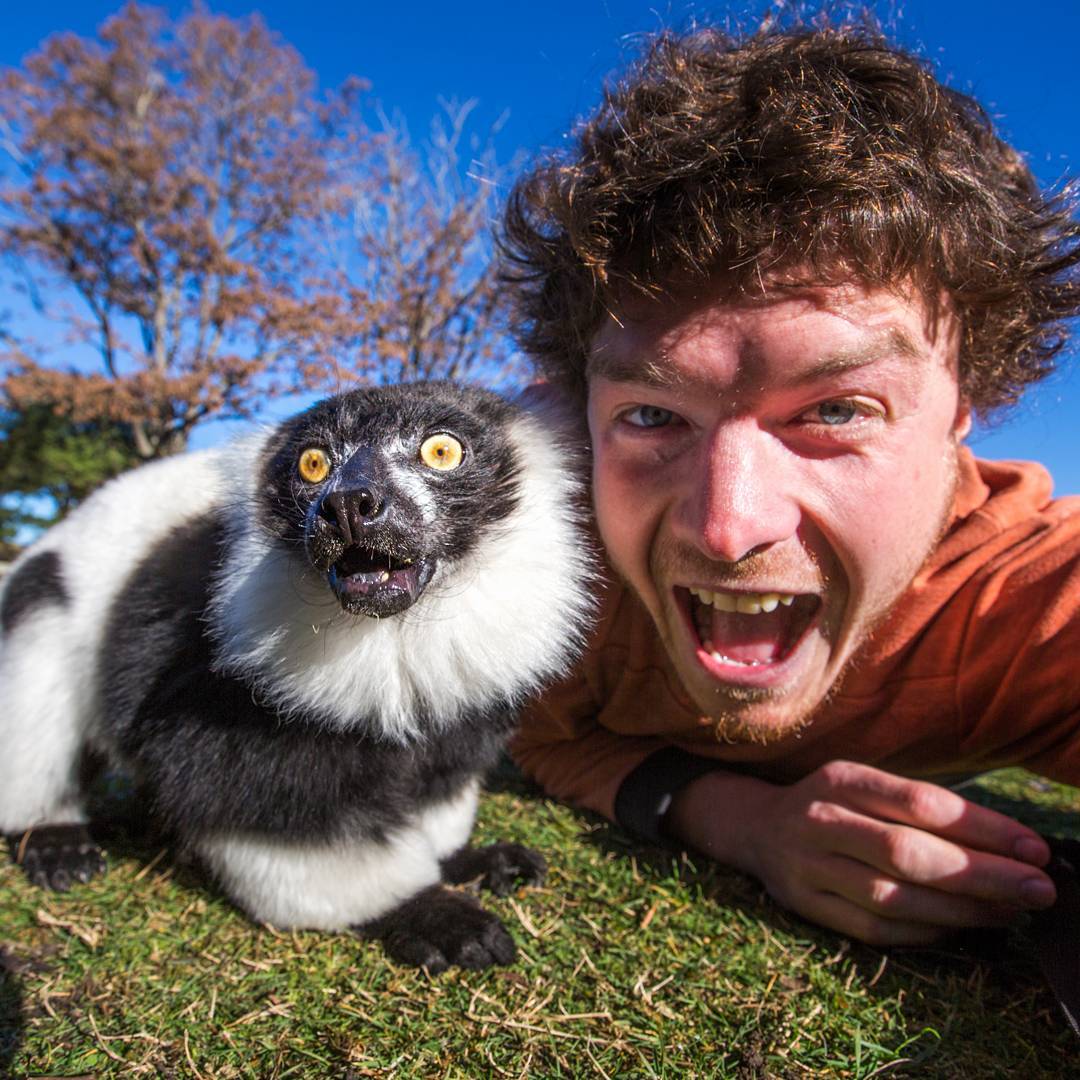 However, attempts to make selfies with animals are extremely unpredictable. How does Allan get these clear pictures? What does he tell those animals to make them pose?
Dixon explained to the website RT, "You have to be still, lie down, gain their trust in their environment for a while. Most of the time they're more scared of you than you are of them."
Here is a list of some sage advice for anyone wanting to take an animal selfie:
Turn off your flash and any sounds on the camera to avoid startling the creature;
Enter their surroundings with your camera in hand so that they think it's part of your body;
When the time comes for a selfie, be ready to hit the shutter button over and over again.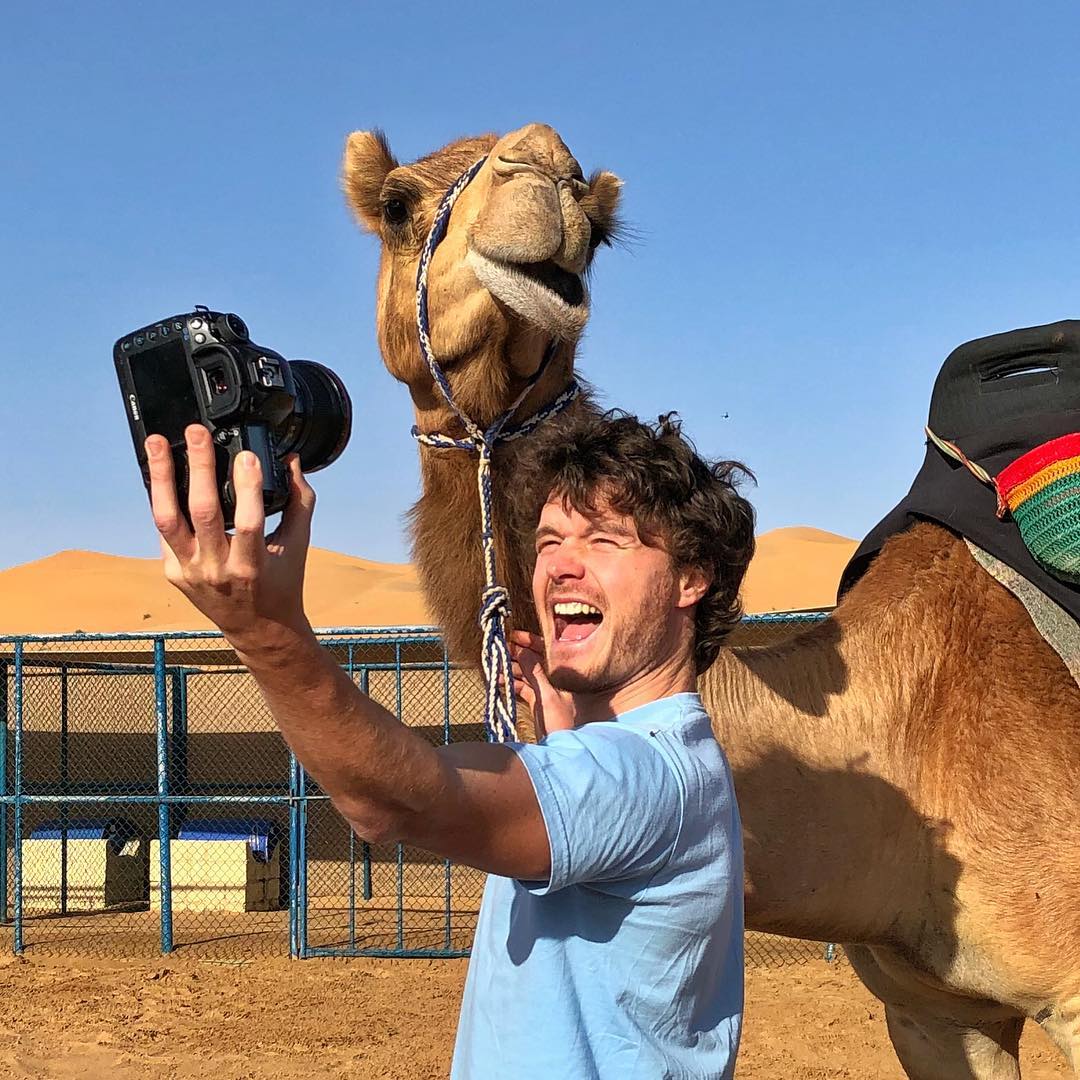 "Once you're in their presence for some time, they'll usually come and check you out," he said. "There's a fine line between curiosity and survival. The main aim is to make them know that they are safe being around you."
As you see Allan Dixon has it down to a science. But naturally, it is better to start photo shooting with your own pets after what to start doing it with wild ones.
But never forget that the Australian adventurer seems inevitably to have a lovable rapport with these furry creatures and as we stated above – he's a real-life Doctor Doolittle! That's why all his attempts are so successful.