A new fitness craze, combining traditional yoga poses while drinking bottles of beer, is gaining worldwide popularity.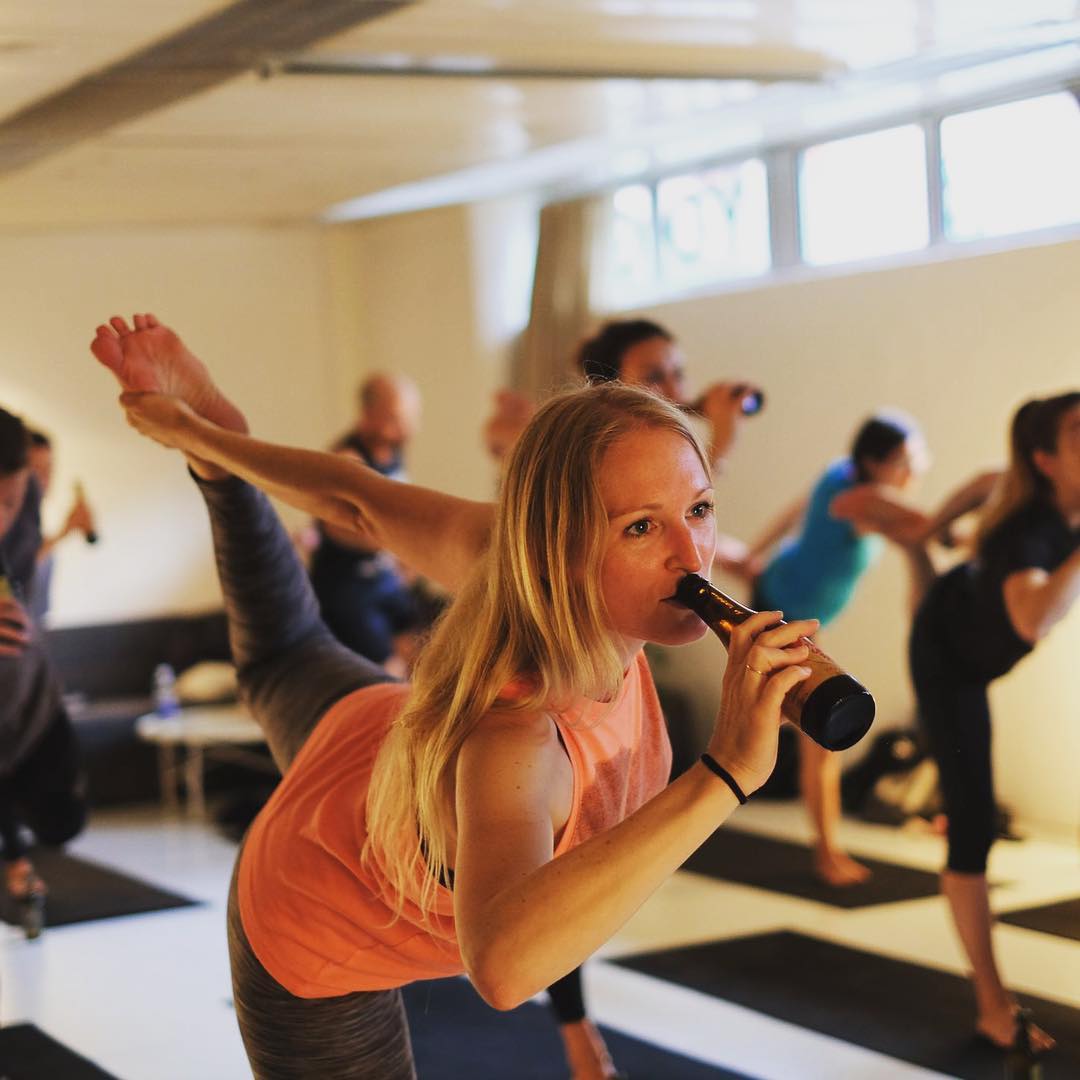 Beer Yoga is a term coined by Brooke Larson of "Beer Yoga, LLC" in February 2014. Beer Yoga or brewery yoga is a form of yoga in which attendees practice yoga at breweries or taprooms, sometimes drinking beer while performing yoga moves. Once you begin to learn more about yoga, you come to realise that there are so many different ways to do it.
The origin of combining beer and yoga is uncertain, but instructors such as Mikki Trowbridge of Yoga + Beer have been hosting yoga classes at breweries since late 2013. The American business model is widely known for hosting yoga classes at fun, laid-back locations, so that participants may try yoga in a non-intimidating, inexpensive environment.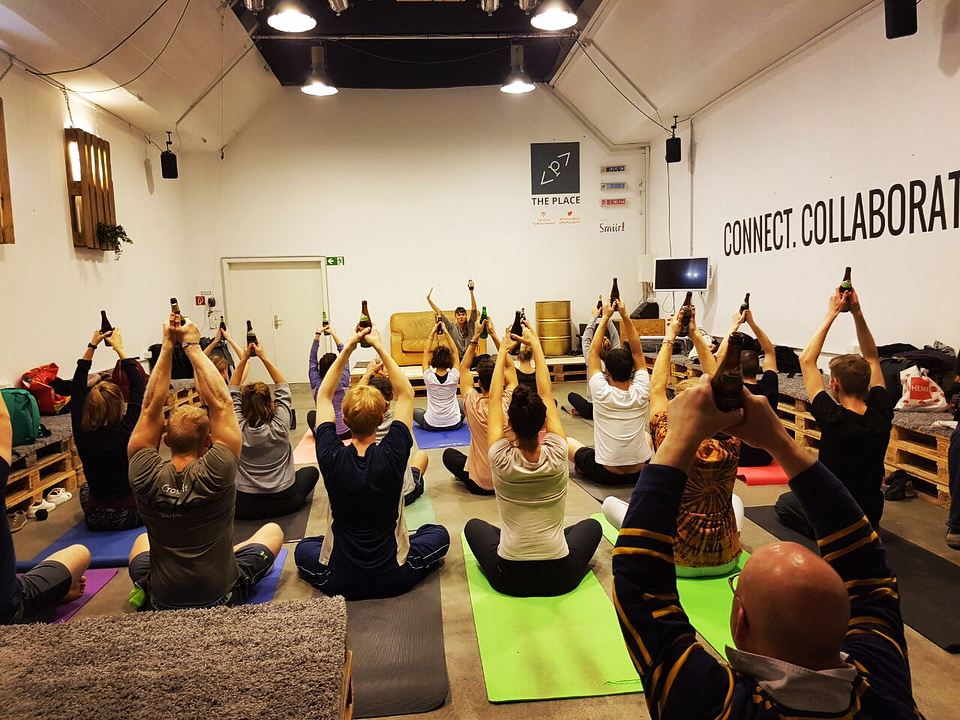 The beer is for AFTER class for the gross majority of American brewery yoga companies. A company started in Germany in 2015, known as "BierYoga" has since become popular in several countries, such as Australia and Thailand. These companies have grown in popularity, as they use the beer bottle during each yoga session.
Germany's BierYoga aka BeerYoga bills itself as the "marriage of two great loves—beer and yoga. Both are centuries-old therapies for mind, body, and soul," according to its website.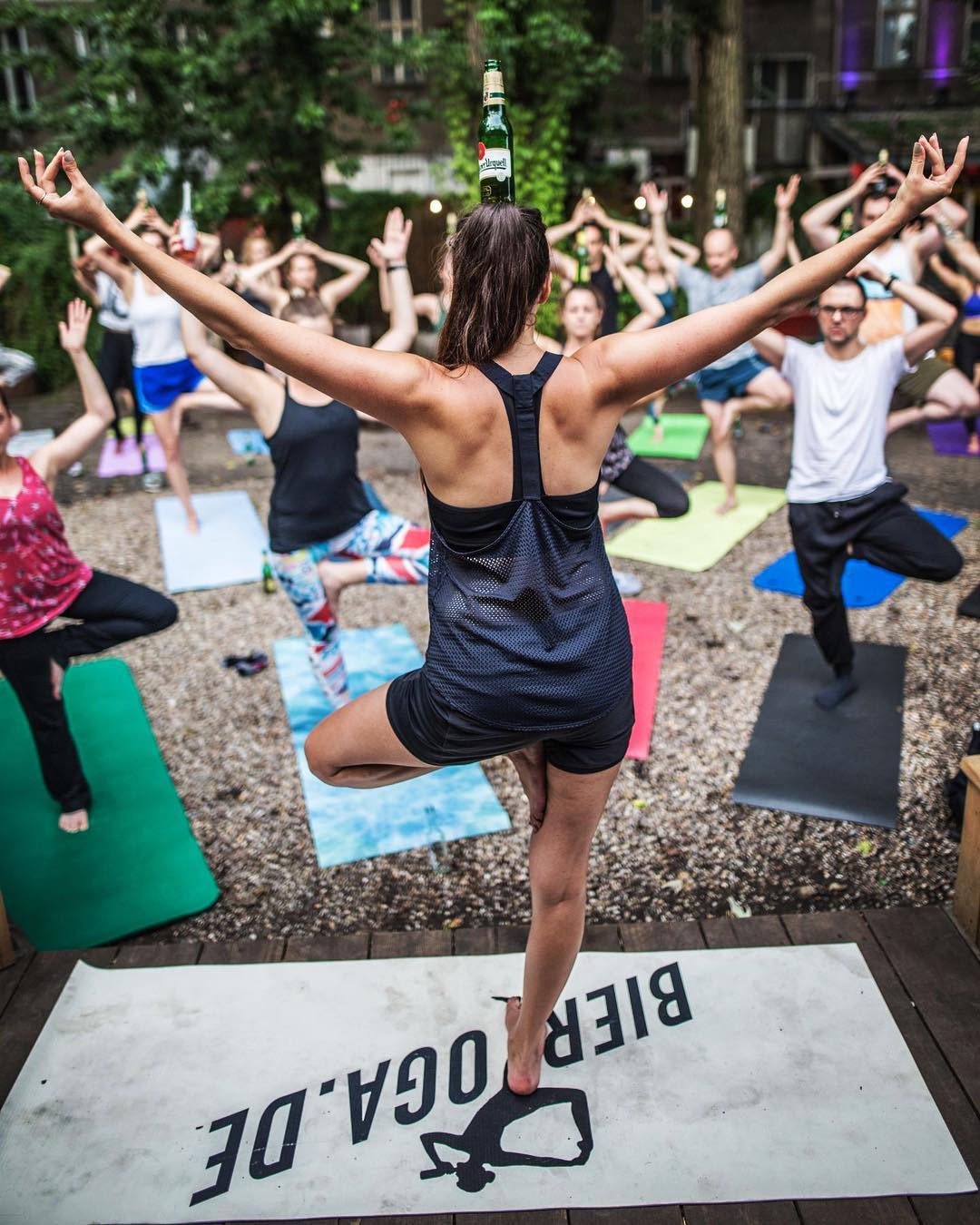 However, some fitness experts have criticized this specific form of beer yoga as a marketing gimmick and call it unhealthy.
"BeerYoga is fun, but it's no joke," founder and yogi Jhula writes. "We take the philosophies of yoga and pair it with the pleasure of beer-drinking to reach your highest level of consciousness."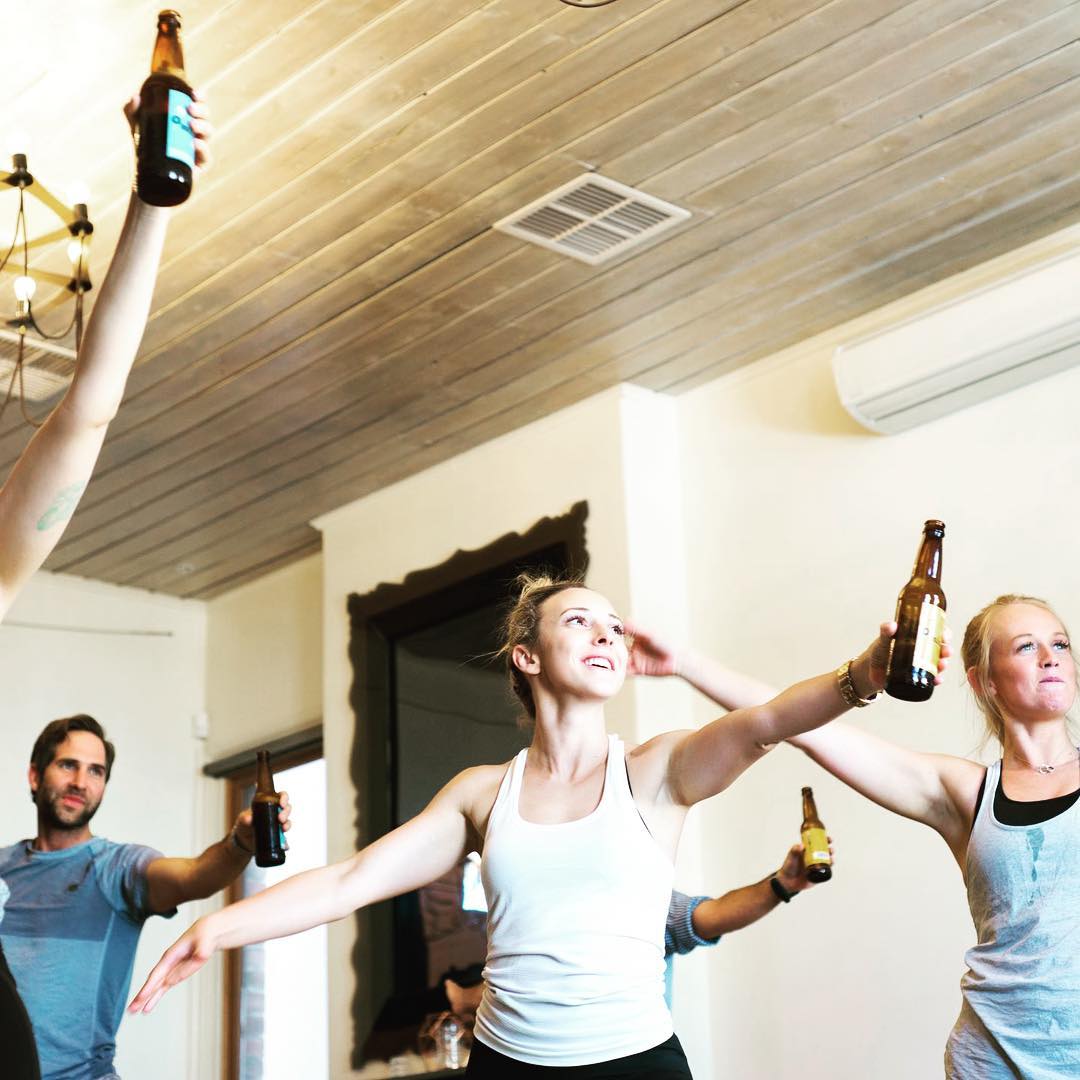 They found that it is good for mental and physical health. Australia's 9News interviewed Melbourne instructor for the segment who said that the beer could help "men loosen up for poses," and it'll also "open up your hamstrings".
Apart from health, for those who don't believe in these, there is no doubt that one more benefit from so-called Broga is hanging out. Let's face it after guys hit a certain age, it's sometimes not so easy to make new friends.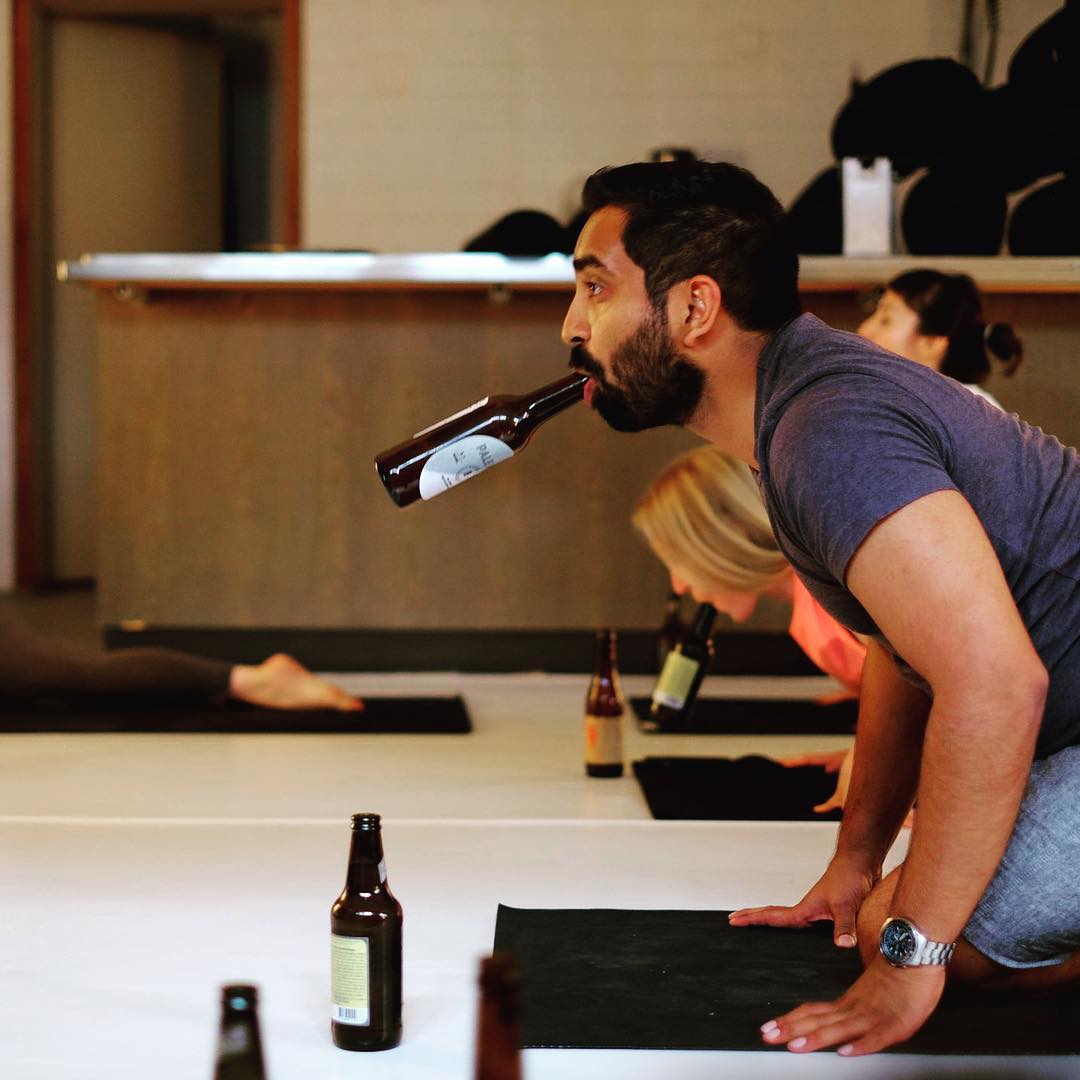 All in all, it turns out, Beer yoga is actually good for the brain and your health.