"I want other women, regardless of their body, to know they are powerful and sexy."
22-year-old Brenna Huckaby is a Paralympic snowboarder that is the first amputee ever to be highlighted in the Sports Illustrated Swimsuit Issue. To add she is a Pro para snowboarder to win Para-Snowboard World Championship for three times.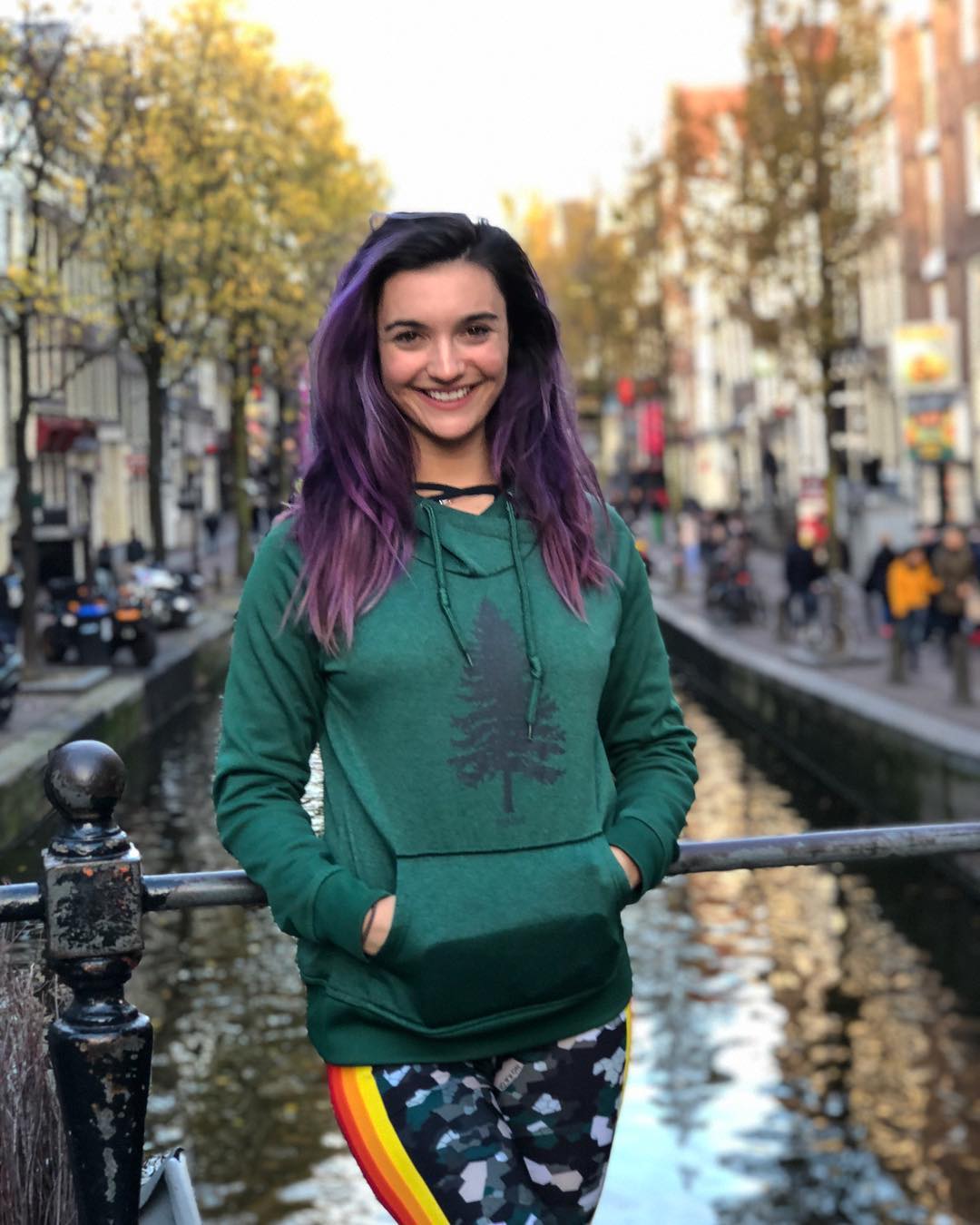 Today you can catch Huckaby in PyeongChang where she competes in the 2018 Winter Paralympics.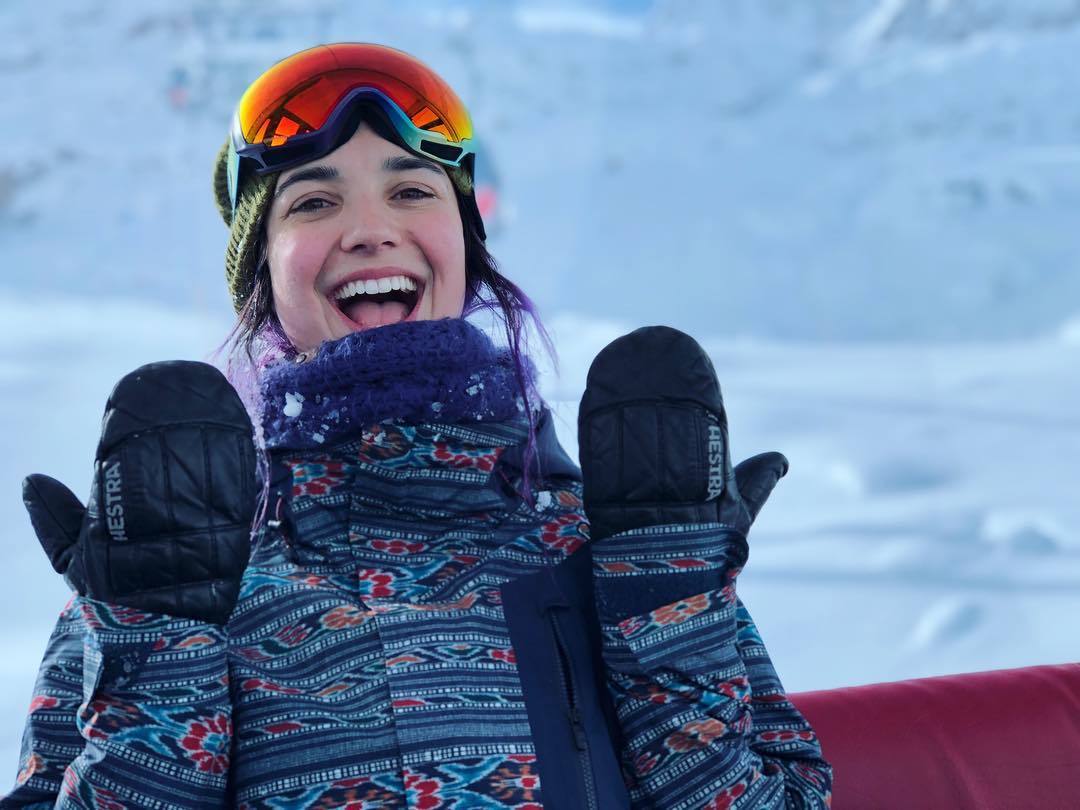 Brenna says she is overjoyed by the outpour of support she's already received from other women with disabilities.
She talks about body positivity in her personal life. "I haven't always been comfortable with my body. When I was a teenager, I would wear shorts with my swimsuit every time. I would rarely take my prosthetic off in front of other people. I was afraid of what people would think of me because I didn't think very highly of myself. It wasn't until I had my daughter that I realized my body was more than an object. That was the moment I knew my body was a tool, a strong and forceful tool that takes me from experience to experience. Once I realized this I finally loved my body," said Huckaby for SI.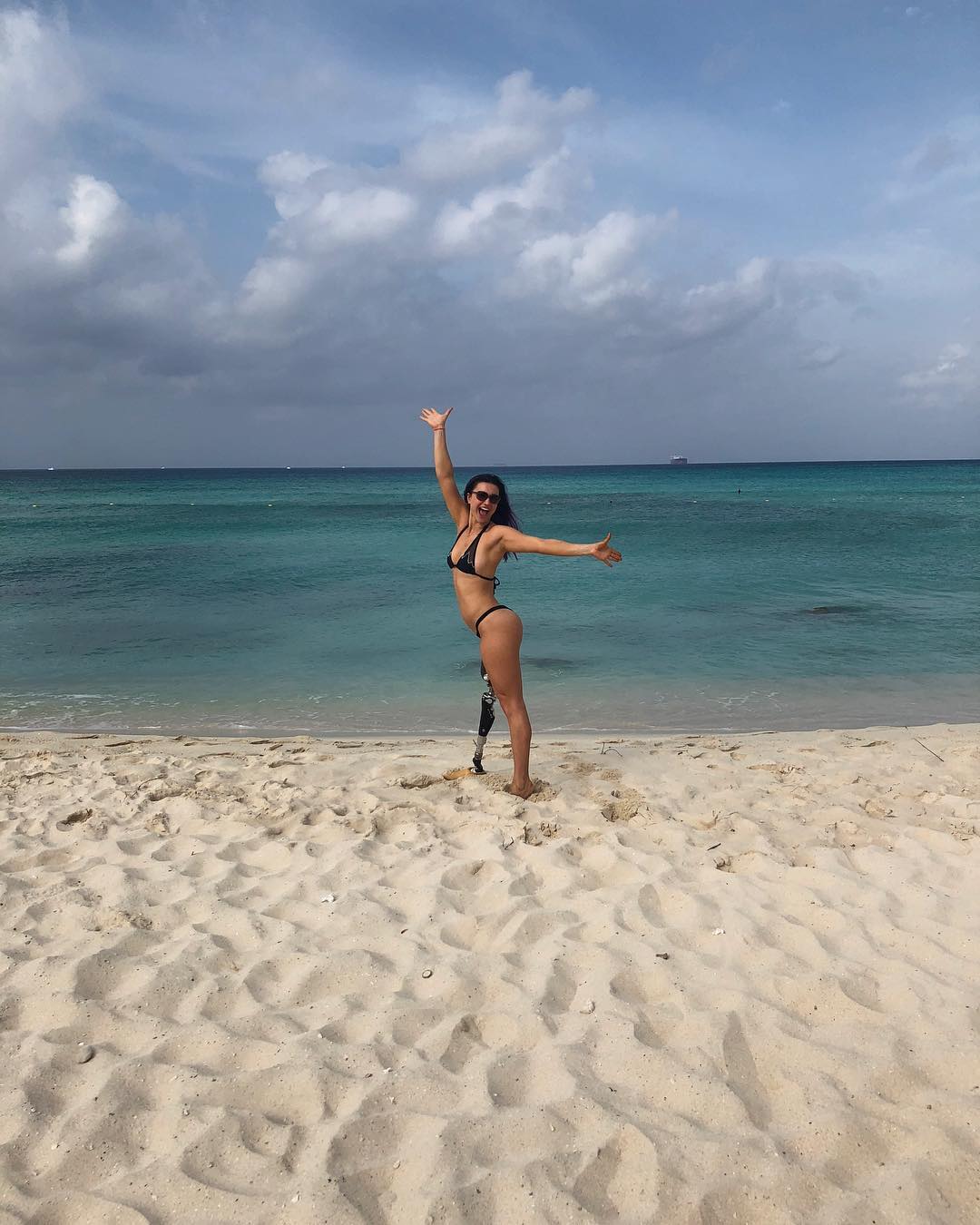 According to Men's Health, in 2010, Brenna Huckaby was diagnosed with osteosarcoma, a type of bone cancer — a diagnosis that, due to complications, forced doctors to amputate her right leg. She was only a freshman in high school, and describes that time in her life as her "lowest of low." During her junior year, she moved to Utah from Louisiana, where the former gymnast took up snowboarding as a way to get back into sports, and the rest is history.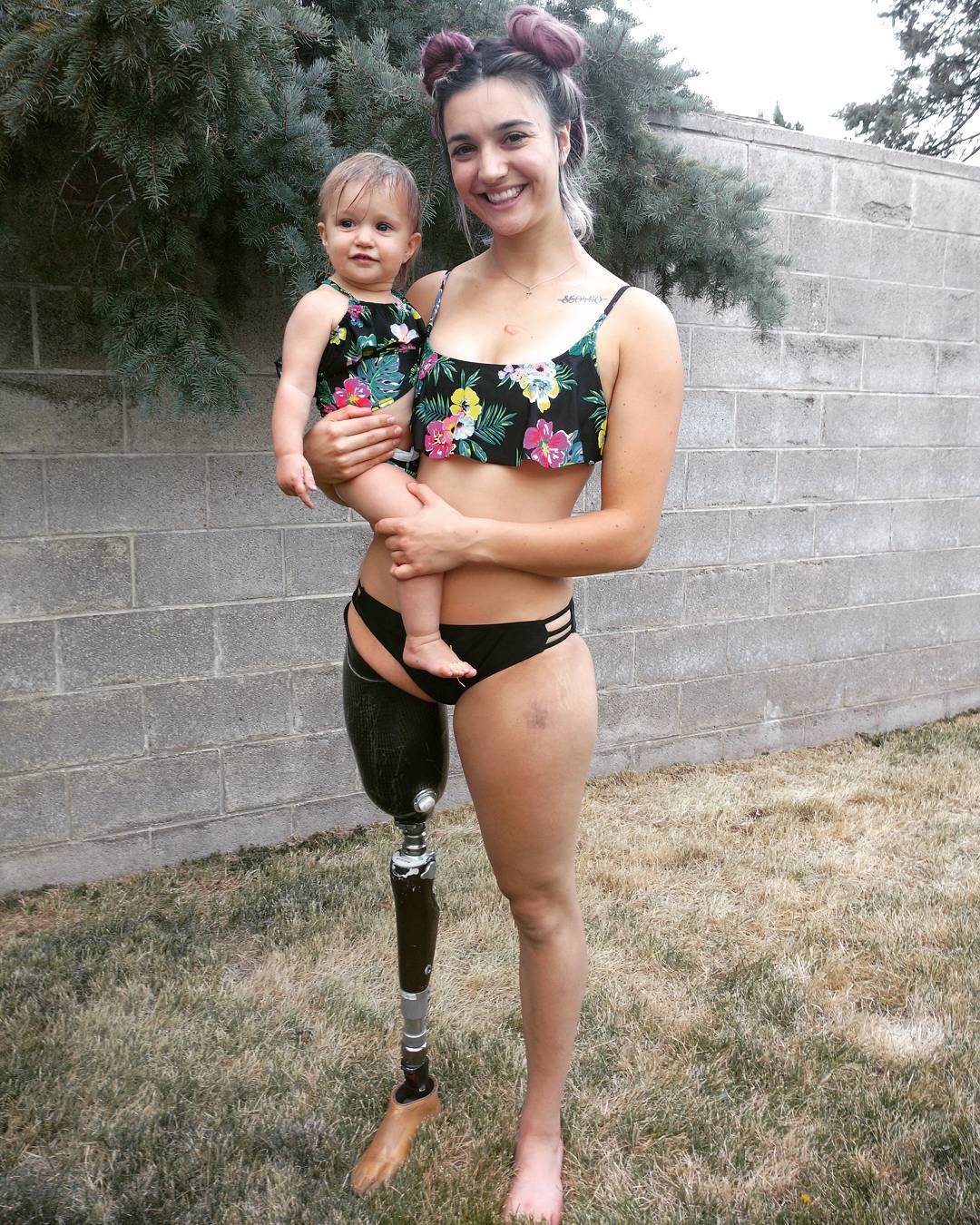 What is more, Brenna is a great mom to her 17-month-old daughter. "When she's older I hope she is also inspired, motivated, and empowered by my swimsuit shots. I hope she'll know the courage it took for me to pose in a swimsuit, and I hope that motivates her to step out of her comfort zone."
Recall, that was the very first sexy photoshoot for Paralympian. And have to say it is a giant step for the body positivity movement.