There are no doubts that Instagram is the platform commonly dedicated for snaps of glamorous women in seemingly candid poses.
And we are all aware of the fact that taking the perfect shot for your Instagram page is hard work. That's why women are tend to ask their patient halves to help them catch this "awesome shot".
But once hidden behind a lense these men no longer live in the shadows, thanks to the Instagram account "Boyfriends of Instagram."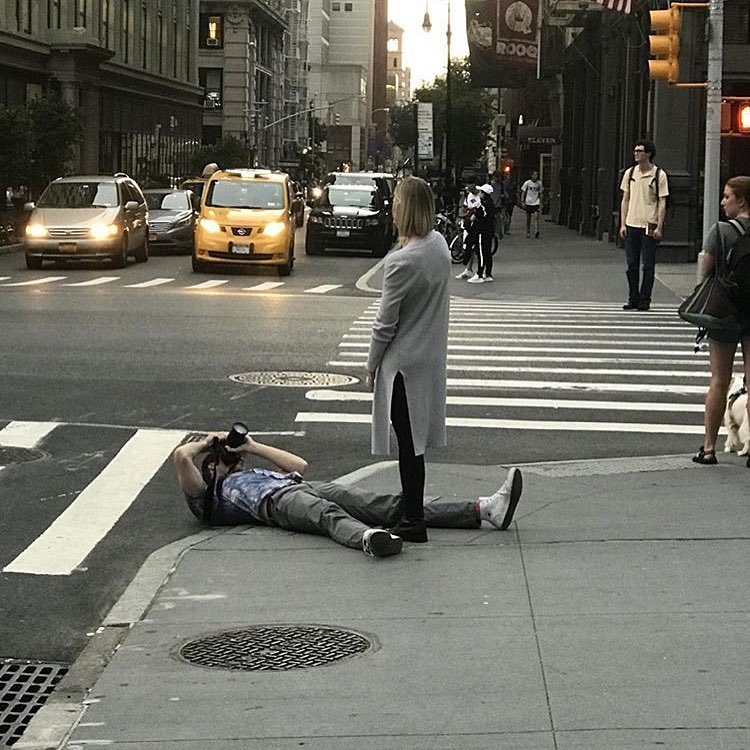 The page post photos people have shared of boyfriends' going to some pretty impressive lengths to photograph their girlfriends'. From sitting on each other's shoulders to literally bending over backward, no shot is too much of a challenge.
Created by two anonymous Australian men, the Instagram account has wracked up 157k followers.
Some of the more outrageous images show men laying on busy roads, climbing up trees and dangling above pools in a bid to capture the perfect shot.