Isabelle Deltore from Australia used to be a correctional officer before deciding to throw in the towel on her day job and become an adult film star.
Reportedly from The Sun, Deltore made the switch from prison officer to "nude glamour babe and webcam model" after being repeatedly "objectified" by criminals at some of the country's toughest jails.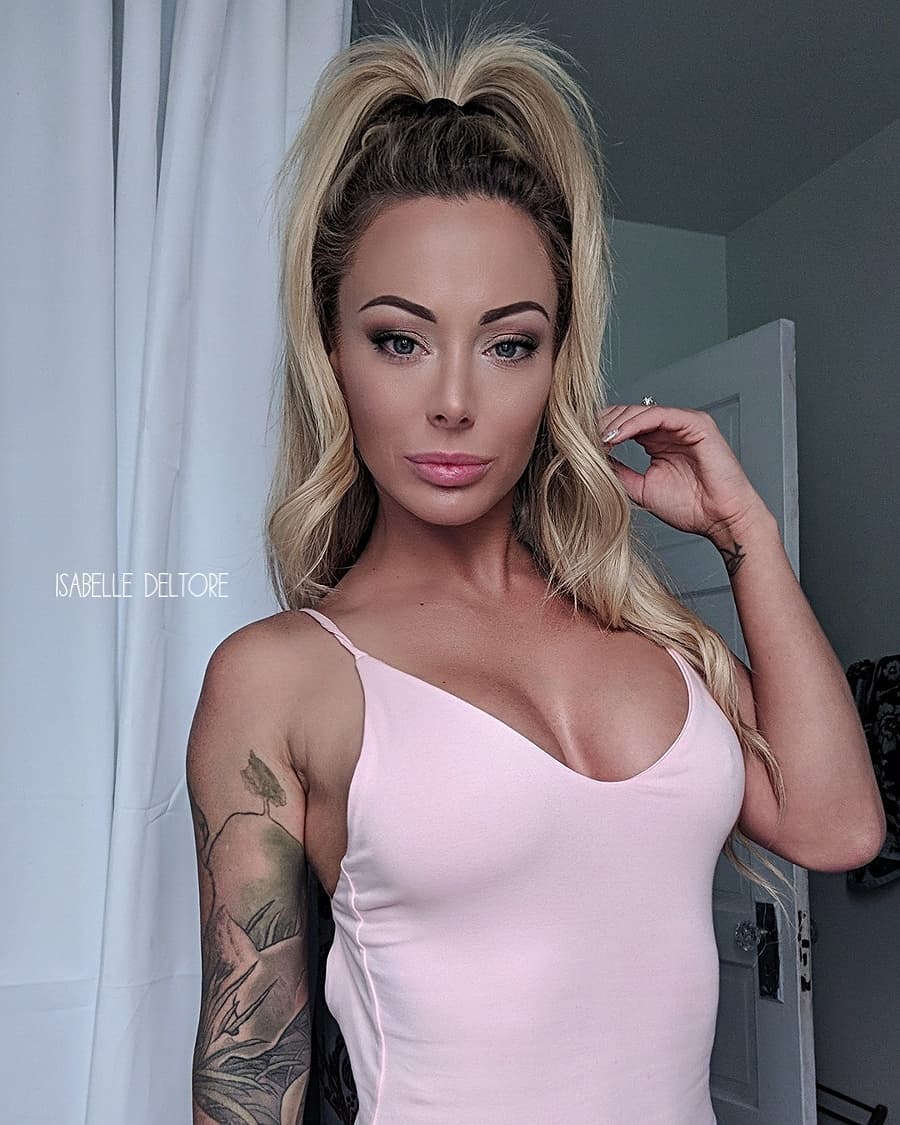 Speaking to news.com.au, she claims it was the best decision she's ever made, both regarding money and self-esteem – especially after she went on to be crowned Miss Nude World 2018.
Isabelle said: "I do pornography, but the technical term is 'erotica' because I only do solo and girl on girl but I don't do boy-girl stuff, and it's that which crosses it over to adult films." Isabelle's content is pretty similar to what you would find on a site like cartoonporno, except there's no animation.
"But the industry is so small so quite often we don't differentiate between erotica and adult films."
Speaking of her prison officer past, she said: "I was a screw, an officer, in youth justice and I was in maximum security for five years. I was in the army reserves as well," adding that the grind of the job along with office politics wore her down.
She said: "I was very good at what I did but I was constantly fighting to move up the chain and I was never going to win."
"I was just sick of the violence, sick of the sexual innuendo; I was constantly being objectified and was like 'why not make money out of (being objectified)'?"
"I couldn't figure out what I was going to do so I decided to be a secret stripper until I could get another job with my degree. But I just liked stripping too much."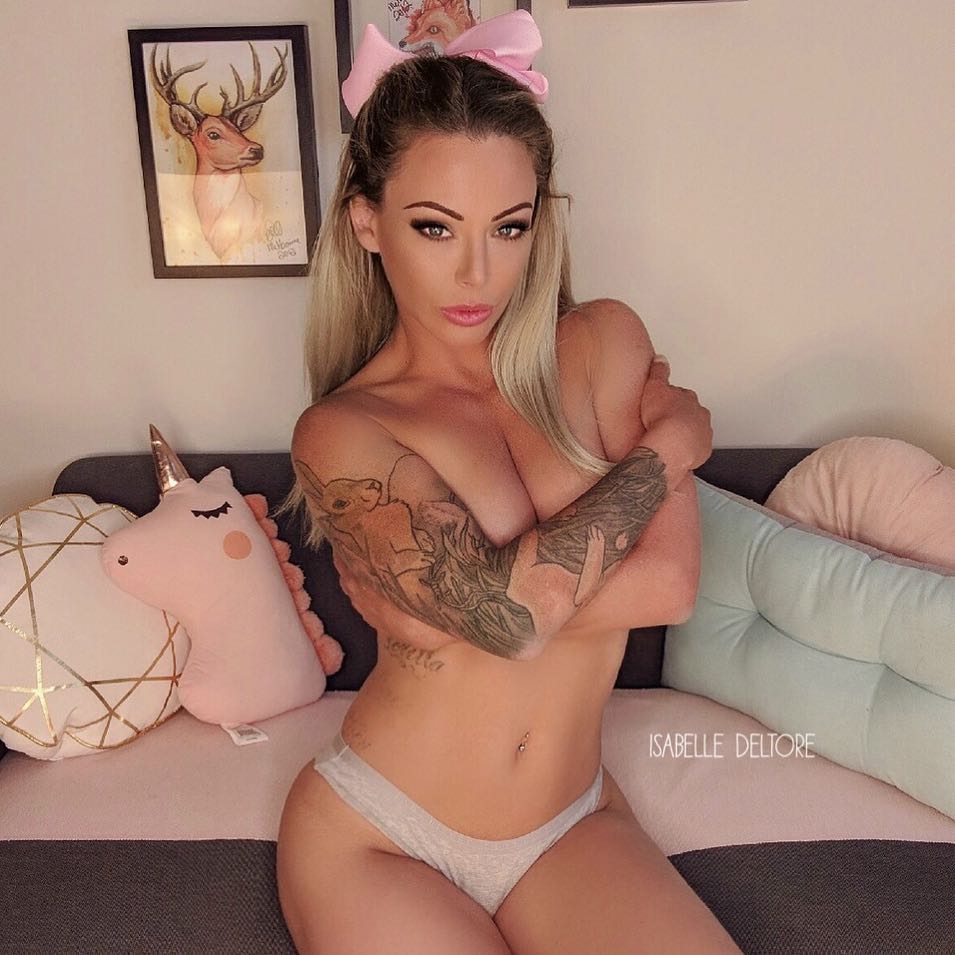 The vastly increased remuneration she received at famous strip club Spearmint Rhino also focused her mind.
Isabelle said: "This is definitely more lucrative. I wasn't on the (prison) roster, I'd done my last shift, and then I went into Spearmint Rhino and made what I would have made in two weeks in one night."
"At 4 am, I sent the prison an email saying I resign. I was like, see you later."
For today, Isabelle has been on the cover of a number of porn magazines. Her income sources include her own product line which includes calendars, as well as being an XXX-rated webcam star who charges around £57 (AU$100) for a little one-on-one nude Skype time.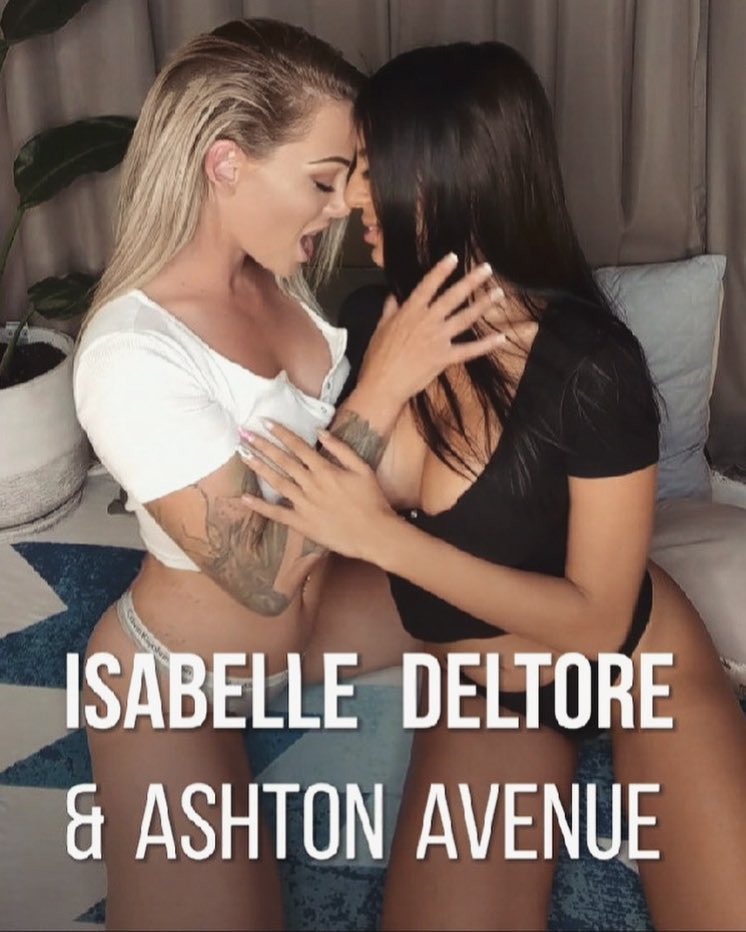 She said: "With my current line of work everyone knows what's on the table. If they want to buy a lap dance, well here are the boundaries; we're exchanging money for it, so it's very out in the open."
"Previously I would complain if I had some officer or prisoner make a pass at me. Now I'm much happier, and my self-esteem has increased."
She said: "I don't know when to stop working. I will set goals, and I will do everything I can to achieve them to the detriment of everything else."
"When I wanted to win Miss Nude World I tried for months. I had to learn aerial hoop from scratch so one of my trainers was from Cirque du Soleil and it was 30 hours a week as well as dance classes, choreography and costume making."
"It almost cost me my relationship because I was overly focused."