Kate Weiland creates brilliant images of her amicable and cheerful family. She shares them with her followers on Instagram, which are about 230 thousand gathered.
Mother-of-three is the creator of the delicious and totally ridiculous photography food series Our family bites (#ourfamilybites).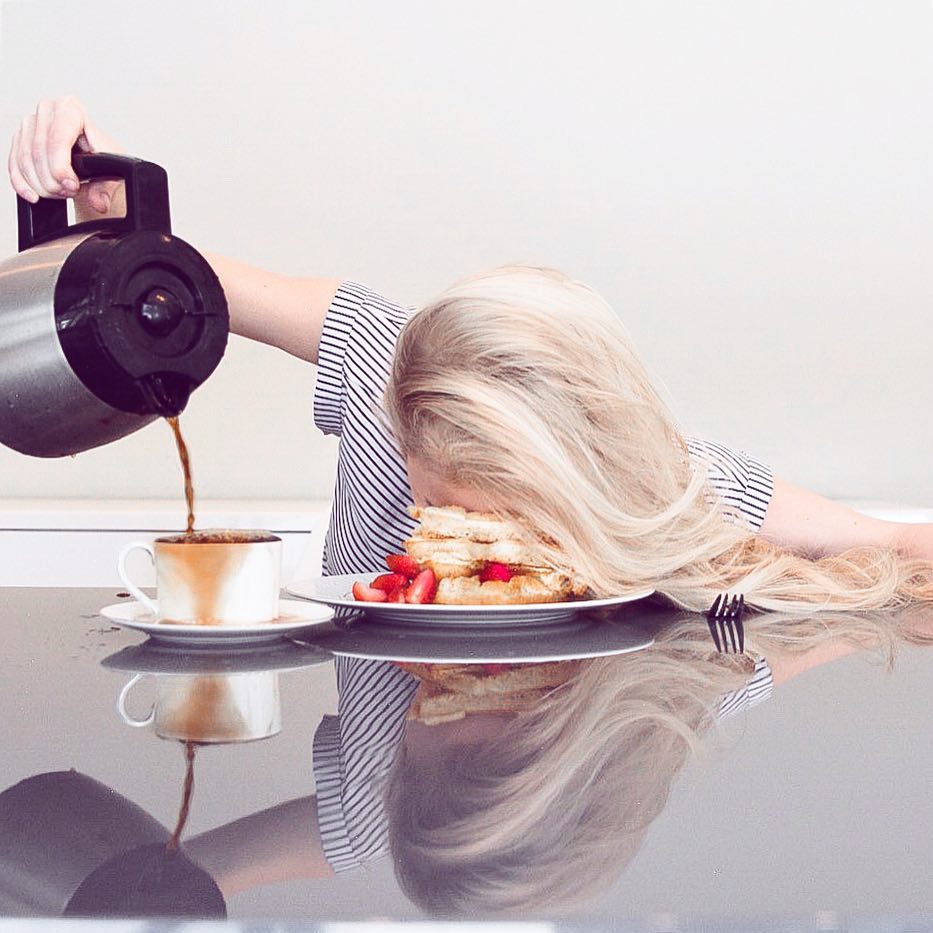 "I've always been a massive supporter of the fine arts and having taught Drama and Dance for many years, I was eager to get into the photography side of things. The forced perspective photography technique has been especially interesting to me – I knew it would be fun to start a series where our family could look back and just have a good laugh. The outfit ideas are endless, and I'm eager to create and present new designs," she told Bored Panda.
Her husband Nate works in a recycling company called "BluPlanet", in which he also acts as a co-owner. As for Mom, she works as a secondary school teacher.
Kate tries to reflect the life of her beautiful and happy family.
"After our sushi picture went viral, I thought 'well, people don't totally hate it is – so I'll raise the steaks (HA!) and continue the project with some other cuisine'," she said.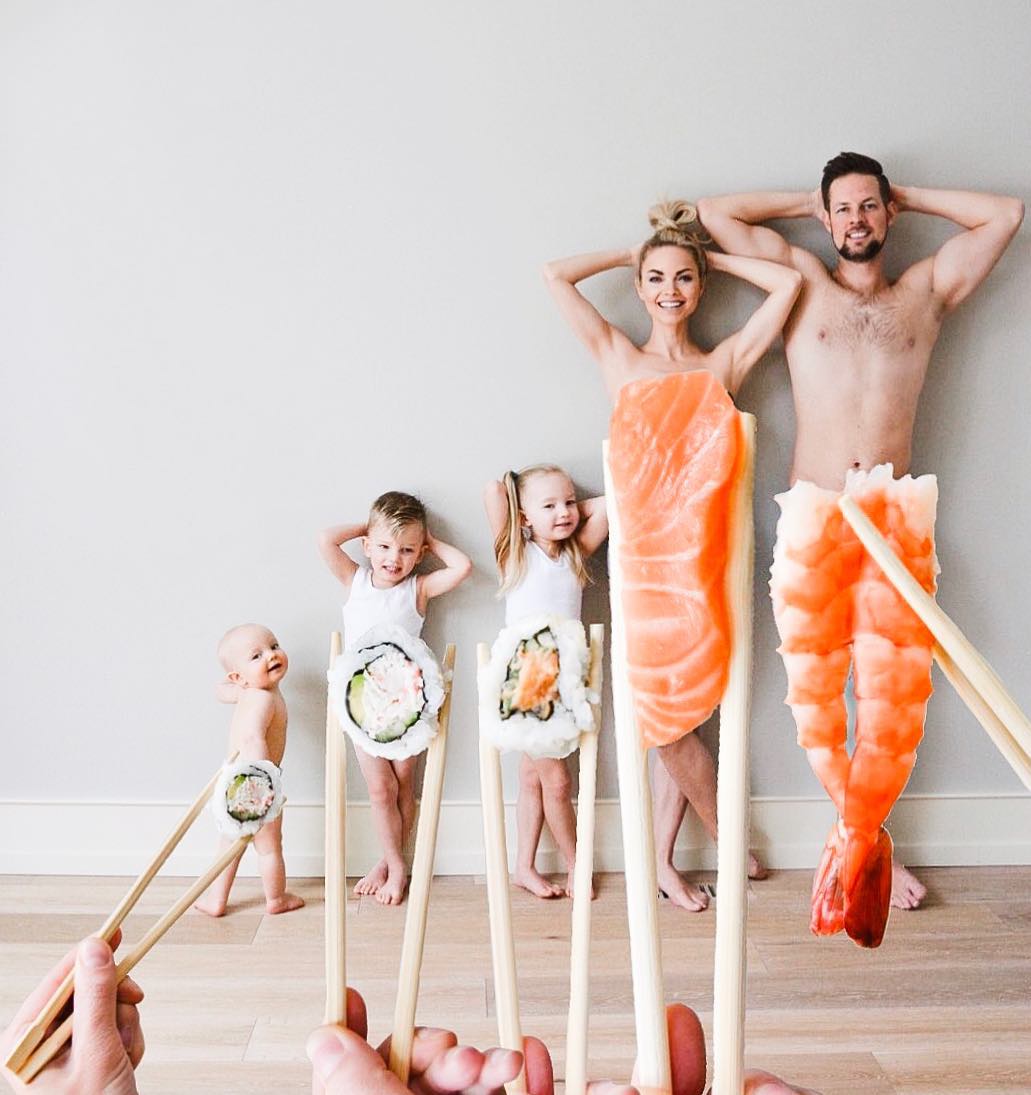 Canadian also names the disadvantages of her new hobby: "In truth, the hardest part of the process is stopping myself from eating the props before finishing the shoot. I've gained a few pounds in the process, but it's all worth it because #ourfamilybites has been the best boredom killer."