Michael Daniel Higgins is an Irish politician who has served as the 9th President of Ireland since November 2011.
Not far ago Mr. Higgins has celebrated his 77 birthday. Being the best President for the Irish, he shows every day why he is so loved by them.
The current incumbent, Michael D. Higgins, being the guardian of the constitution and a representative of the Irish state in world affairs, proves his position is full of fun and entertainment. That's one of his secrets why he does such a great job!
Resembling the kind and cuddly grandpa that you always wanted, Mr. Higgins comes off as a genuine and approachable guy. We can't say it with 100% guarantee, but his dog's face speaks for itself.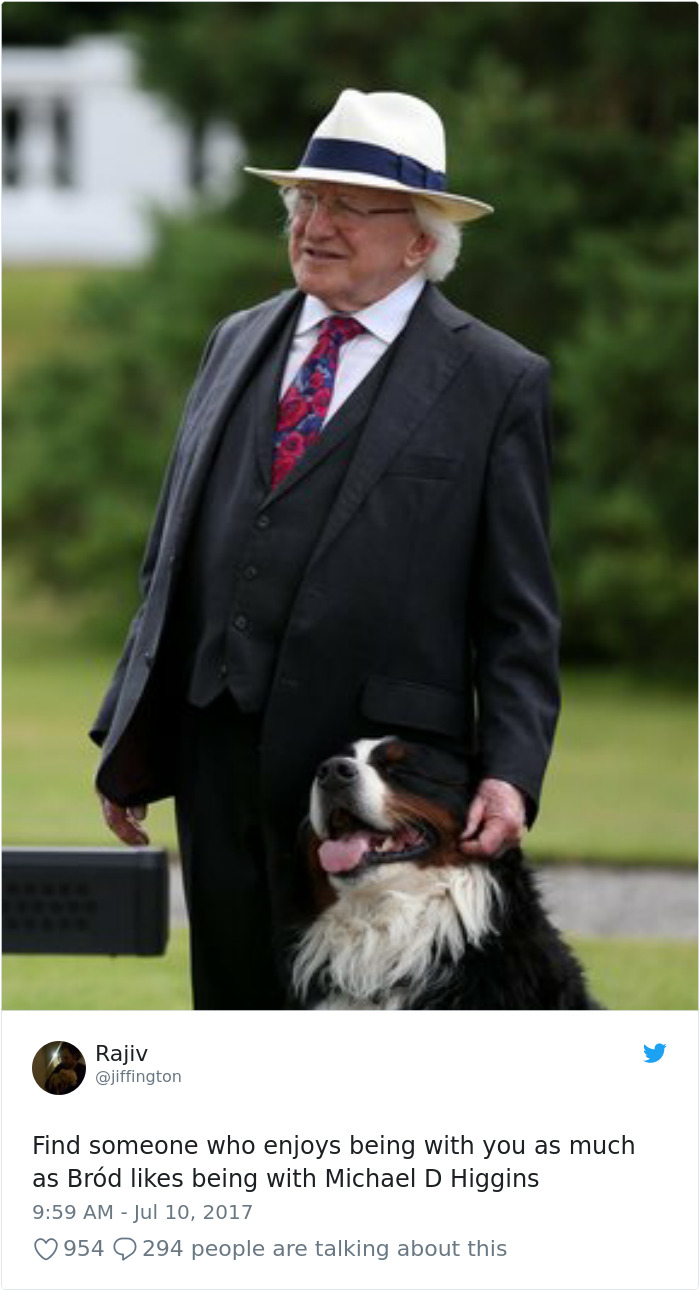 Seemingly you'll never find a politician that would deny having a cup of tea with the president of Ireland.