Jose Mauricio dos Anjos has spent 90 hours being jabbed with a needle over 32 sessions.
His aim was to get the replica of the Flamengo's 2015 home shirt tattooed on his body.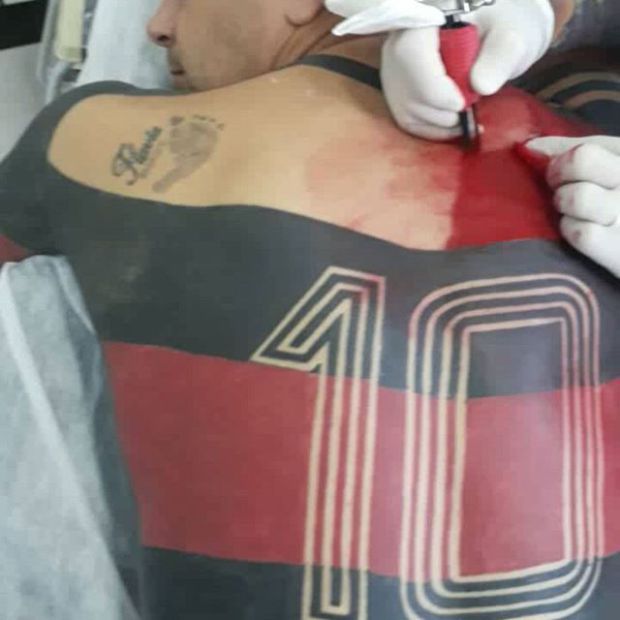 Overall, he has spent 90 hours in agony over the past year to get Flamengo's red and black uniform inked on his body. And now he's become a local celebrity in his club's home city of Rio de Janeiro.
The 33-year-old told Vice Brazil: "People ask me if I don't find it strange that I'm always wearing a Flamengo shirt. And I just don't. To me, it's normal."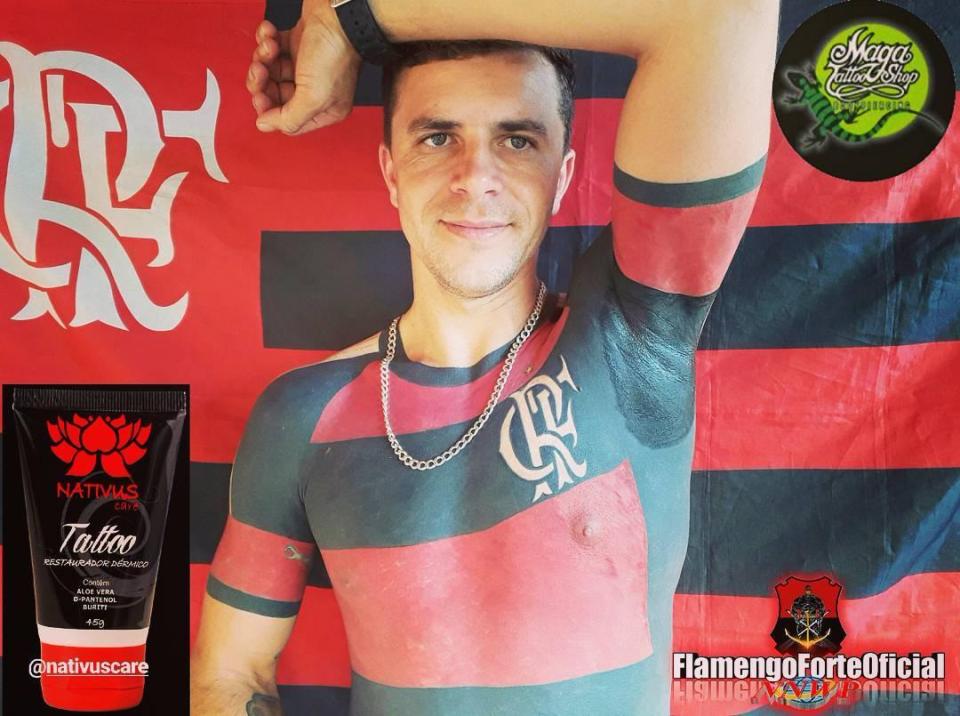 Jose also added that he always wanted to honour his favourite football club. That's why at 18 he got their mascot inked on his biceps. But he went one step further last season by getting the Brazilian top-flight giants' shirt inked on his upper body.
Jose was quoted £165 for parts of the shirt over his shoulders.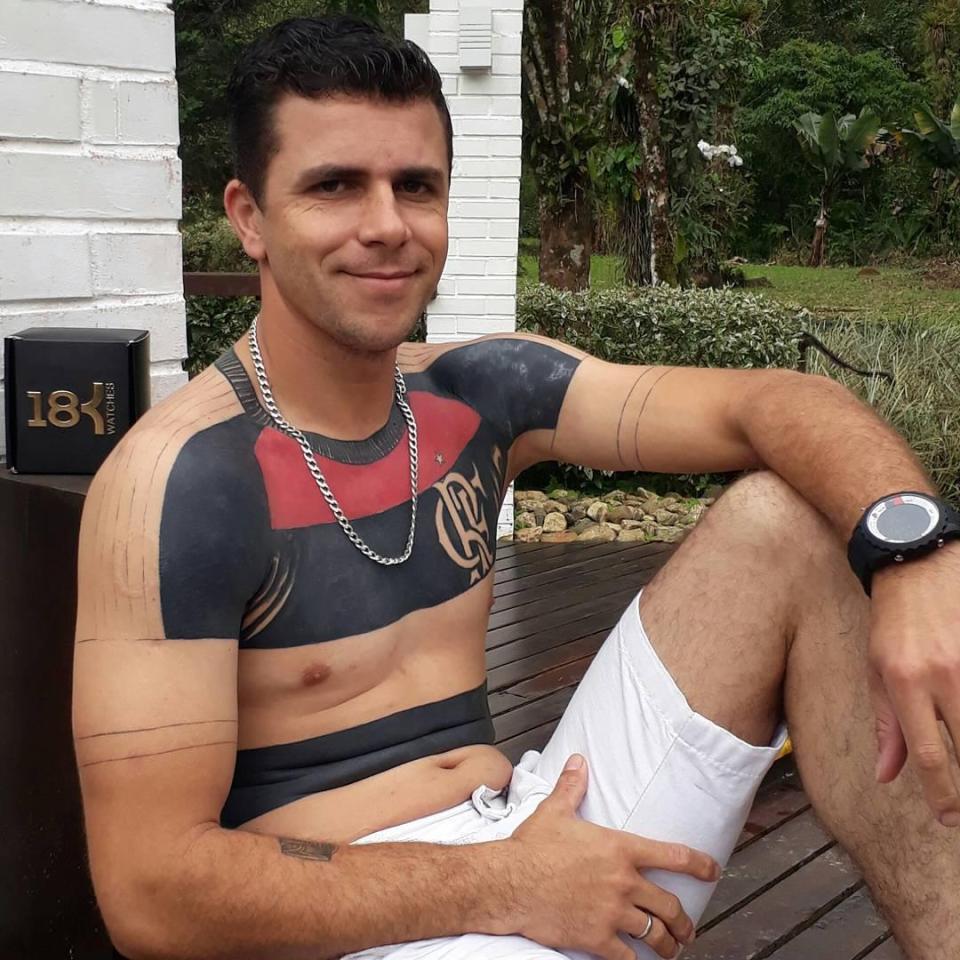 According to Metro.co, he tried to save money and even sold his motorcycle to afford the rest, but as they got started on the process, a tattoo artist offered to do the rest for free.
Dos Santos had some skin left bare at '10' designed on his back – the number made iconic by Zico at Flamengo.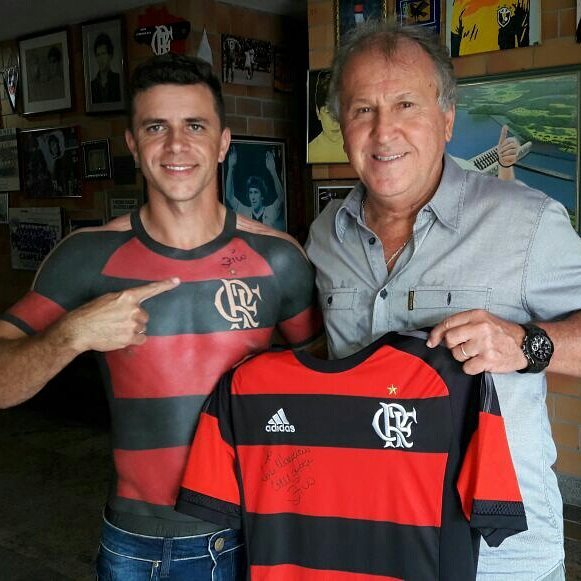 "When I told her (my wife), she said: 'Stop – are you crazy? Don't do that.' But then we sat down, and we talked. She thought people would pick on me, say stuff behind my back or pick a fight with me because of the tattoo."
"And she worried that my family would get upset. My wife is also a Flamengo fan, but she isn't as crazy about it as I am. At the end of the day, she accepted it."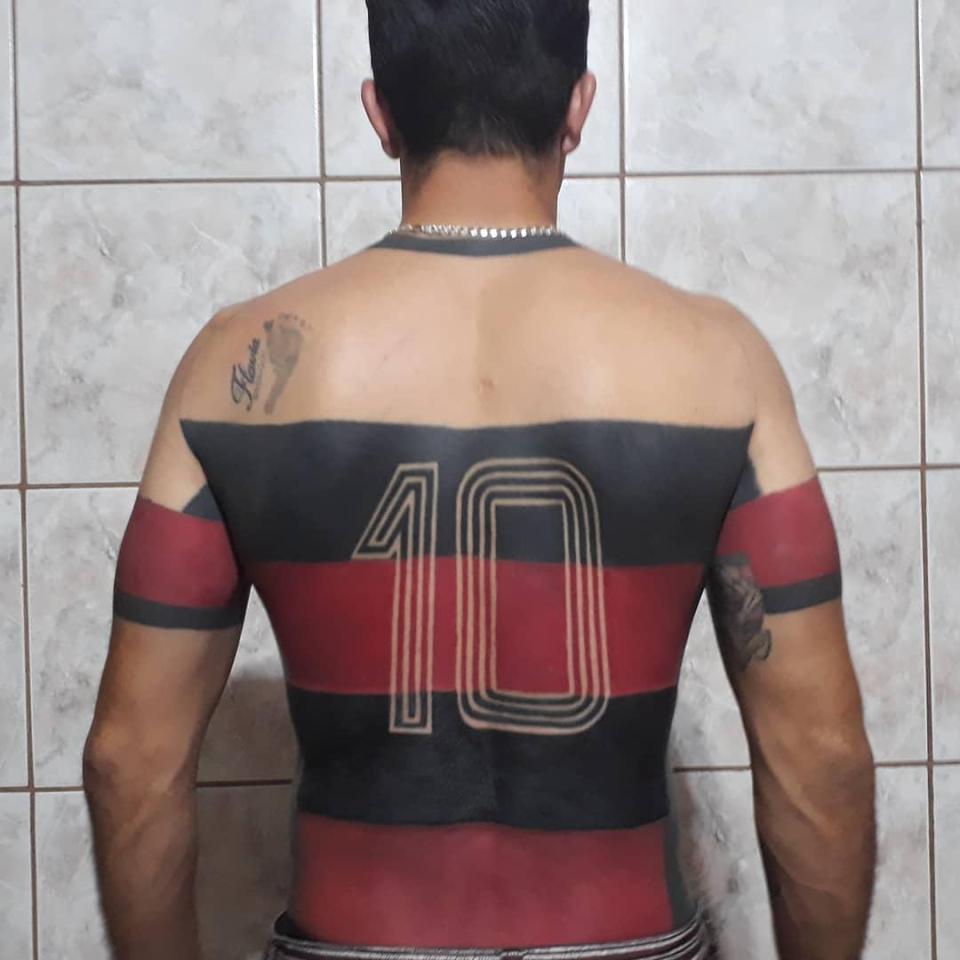 "I met Zico in Rio de Janeiro last December. He was shocked and touched it to make sure it wasn't painted on. I asked him to sign my skin, and I then got his signature tattooed."
"(I still wear a Flamengo shirt) at least twice a week. I'm always shirtless when I'm at home, but when I'm outside that's not really possible yet – a fresh tattoo shouldn't be exposed to the sun."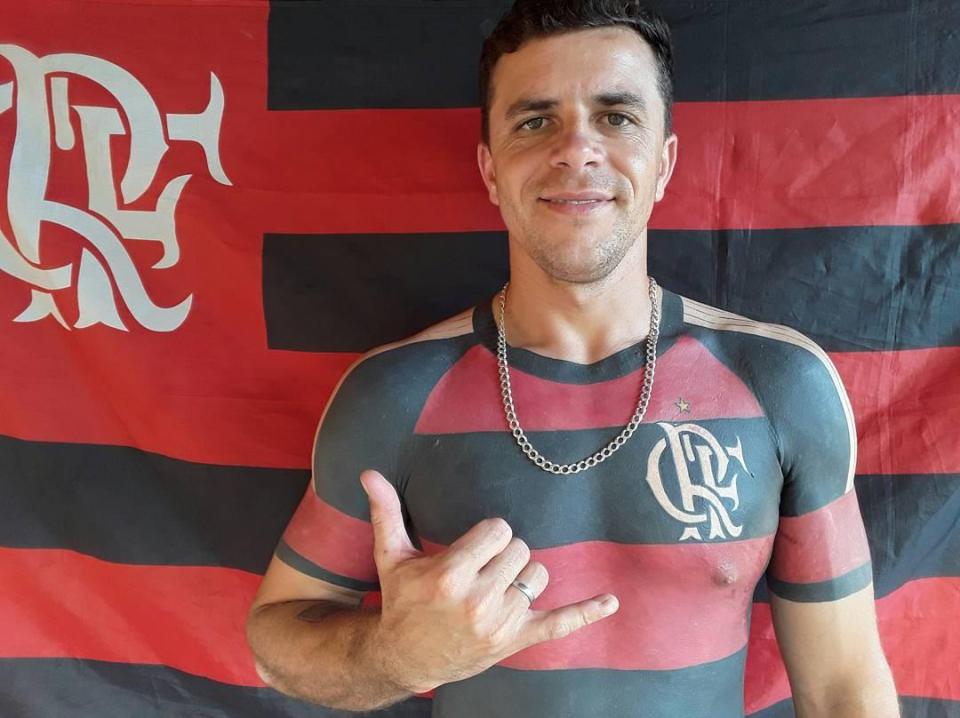 "I may get another tattoo related to Flamengo, perhaps on my leg or my arm. But I'm not going to get anything as big as this."