After our last update about future Mr. Olympia, many people have been wondering why don't we take Kai Greene into account.
We haven't seen Kai on the competitive stage for several years, so the question is: Will we ever see Kai Greene competing again?
Like every year since 2014, just before the Mr. Olympia competition, the rumors of his possible come back starts in full swing.
Many fans have been calling for Kai Greene to make a return to action especially after the news of new Mr. Olympia judging rules which has sparked the possibility of him becoming the first-ever People's Champ.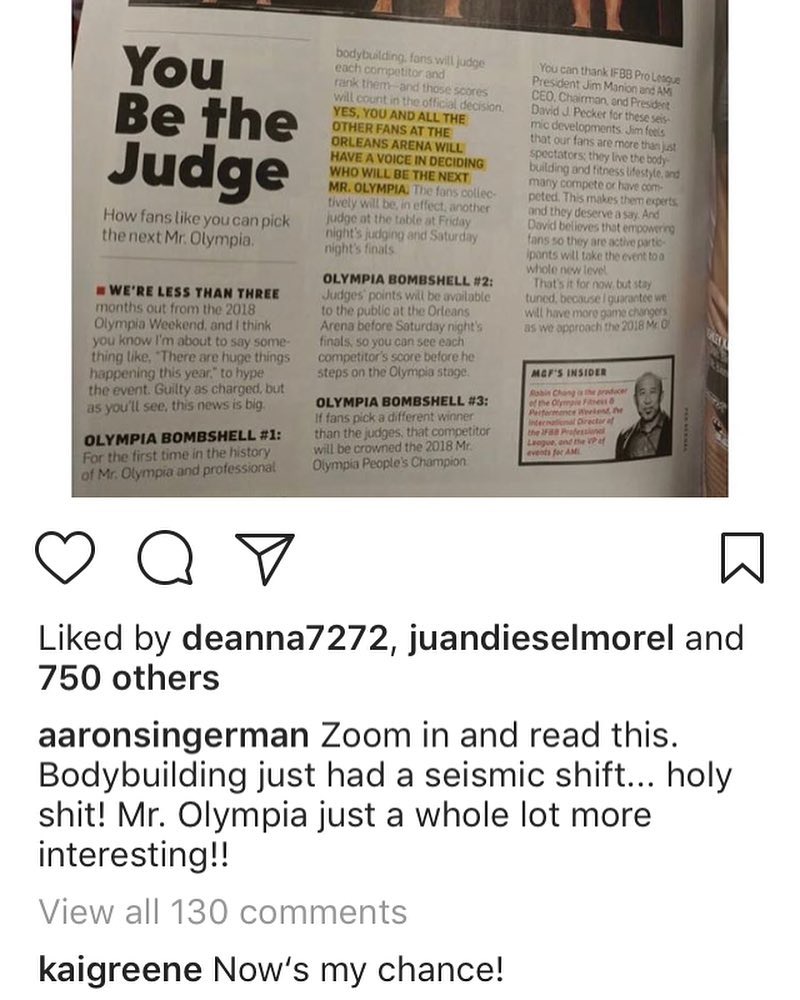 In his turn, Kai himself took to the internet and posted a video responding to the rumors – squashing any chance that he would actually return to the competitive stage. As much as the world would love to see him face Phil Heath again, we need to accept the fact that that era is over.
We also need to respect the choices Kai has made – as he continues to find success outside of bodybuilding, but as always "The Predator" remains in some pretty severe condition and looks like he could step on stage at any time.
At the same time, Kai Greene just turned 43 this past weekend. Perhaps he is aware of Open Bodybuilding division going down while Classic Physique is the future, so he made such choice to quickly end up one of the most epochal battles at Mr. Olympia and give way to new directions in this sport.