Roberto Casarotto, 51, from Trento, Italy, revealed how his dad bod transformed into a toned torso.
His son Stefan, 23, who also competes has inspired 14st 1lb dad to pick up fitness.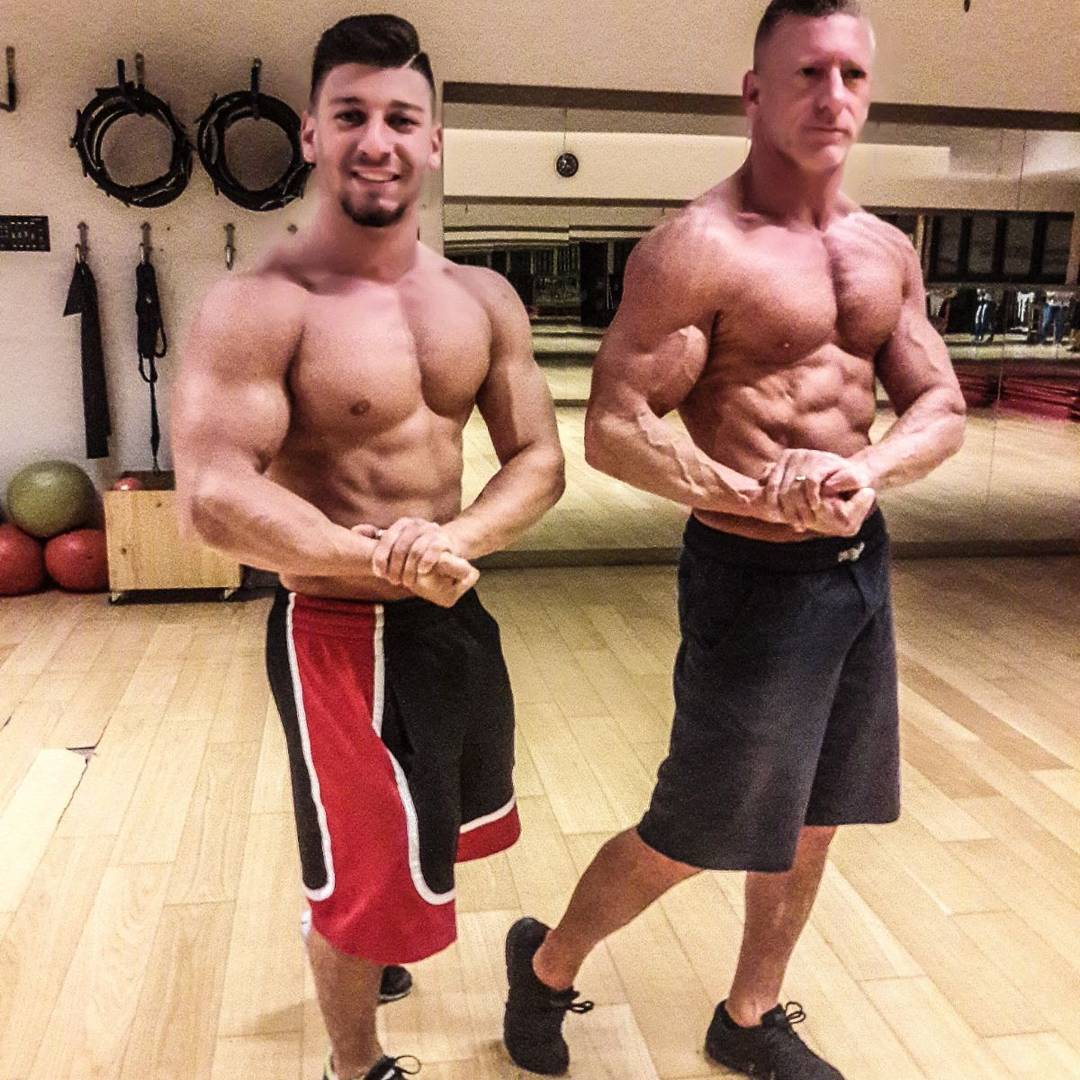 Today Roberto boasts a sculpted physique accompanied with a bicep size of 41 inches. All these features leave no chance for other people to differ them. He said he looks in such good shape that some people mistake him for his son's brother.
He said: "My son inspired me to sculpt my body; he decided to compete, and I joined him. We have started to train very hard together, and we helped each other progress. Everyone asks us if we are brothers. When we say no we are father and son they are very surprised," Daily Mail cites his words.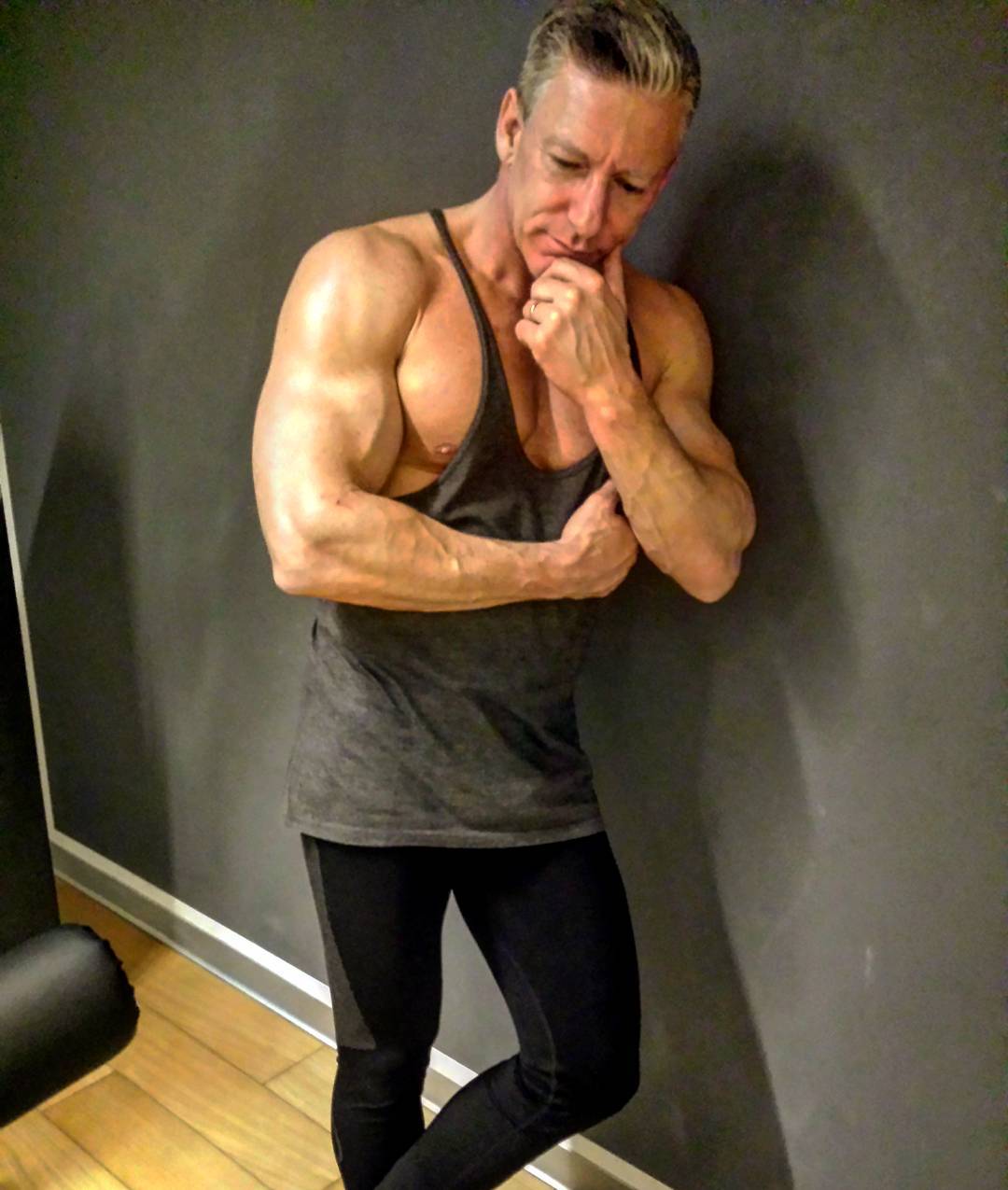 It is known that Roberto Casarotto started seriously bodybuilding in September 2016. From that time he dropped from 14st 1lb to a chiseled 12st 8Ibs.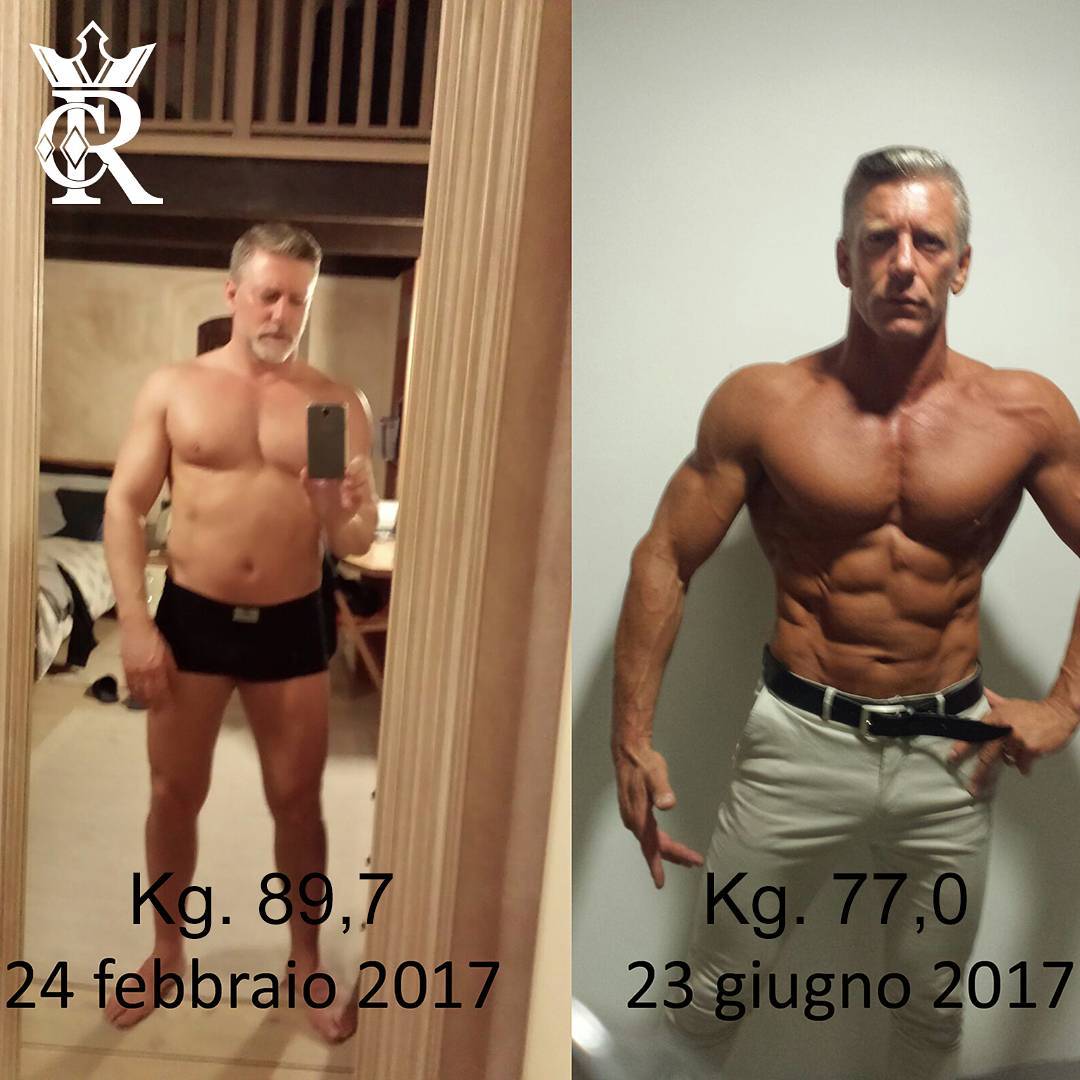 This achievement has led him to the amateur BB scene. In May 2017 he had his first start at the IFBB Nord Italia Men's Physique over 40 category. Finishing in sixth place, he took like a good enough result for the first time competing.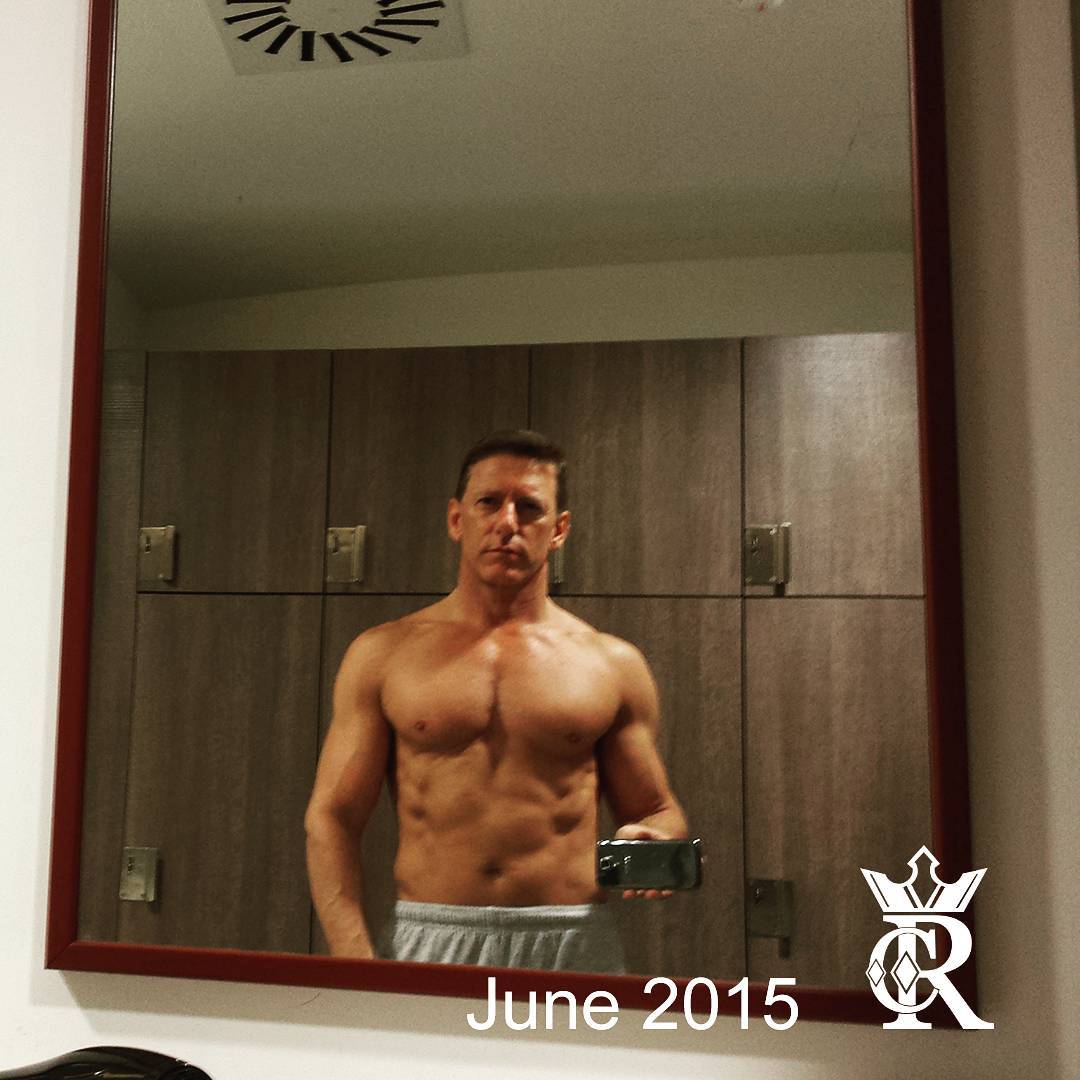 In November that year, he came second place at the IFBB Notte Delle Stelle Men's Physique Master 40 category.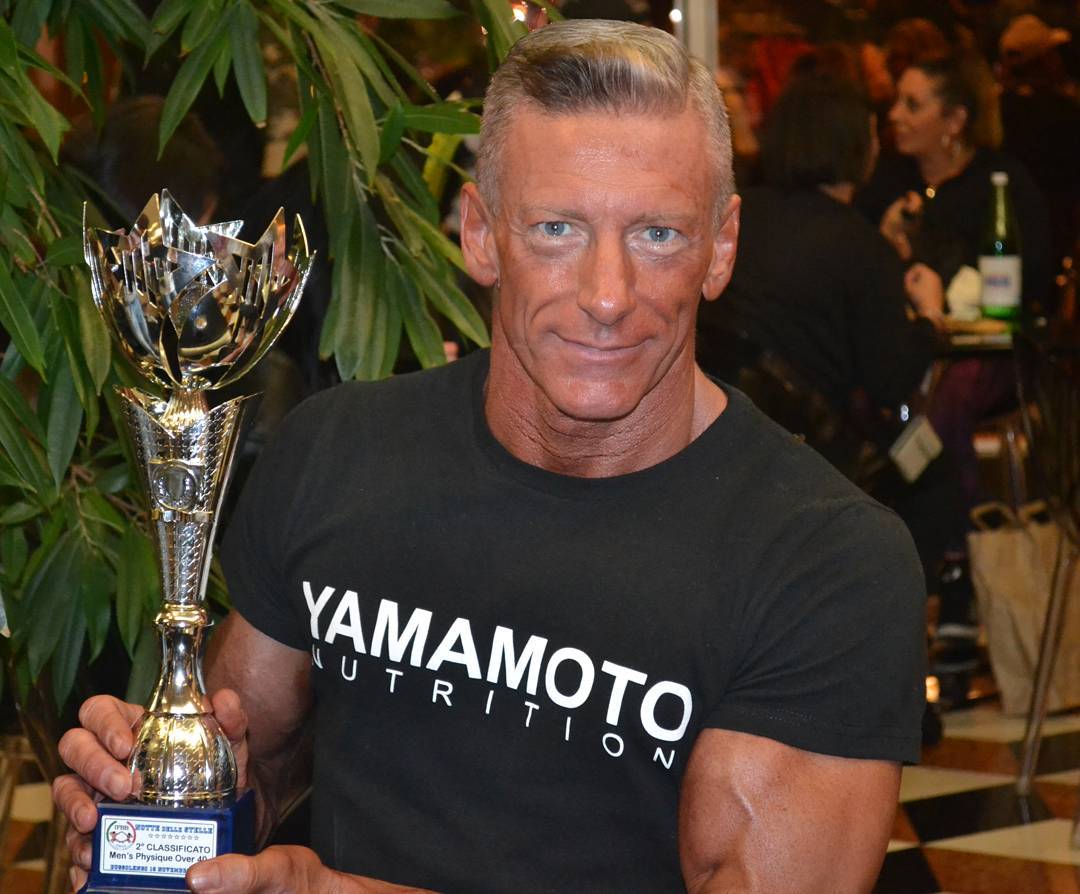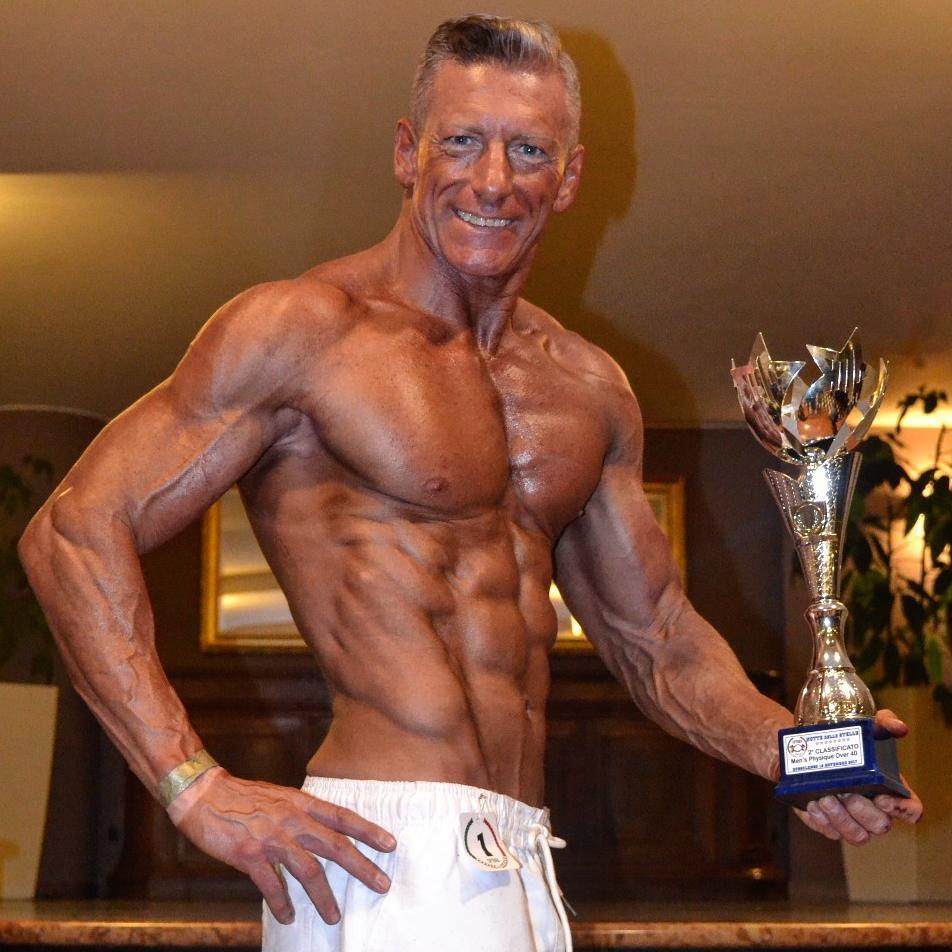 His workout routine consists of two hours a day, four days a week, increasing to five or six days a week ahead of the competition.
"I was not happy with my body. I have always seen other people with the perfect physique, and I decided that this was what I wanted. I am very satisfied now, but as you know, to have a goal is the first power for training hard and getting a better physique."
What else, he doesn't forget about nutrition: "Food plays an important role; my diet is different during the year. In any case, I have to keep my consumption of macronutrient carbohydrates under control, with the addition of protein and fats.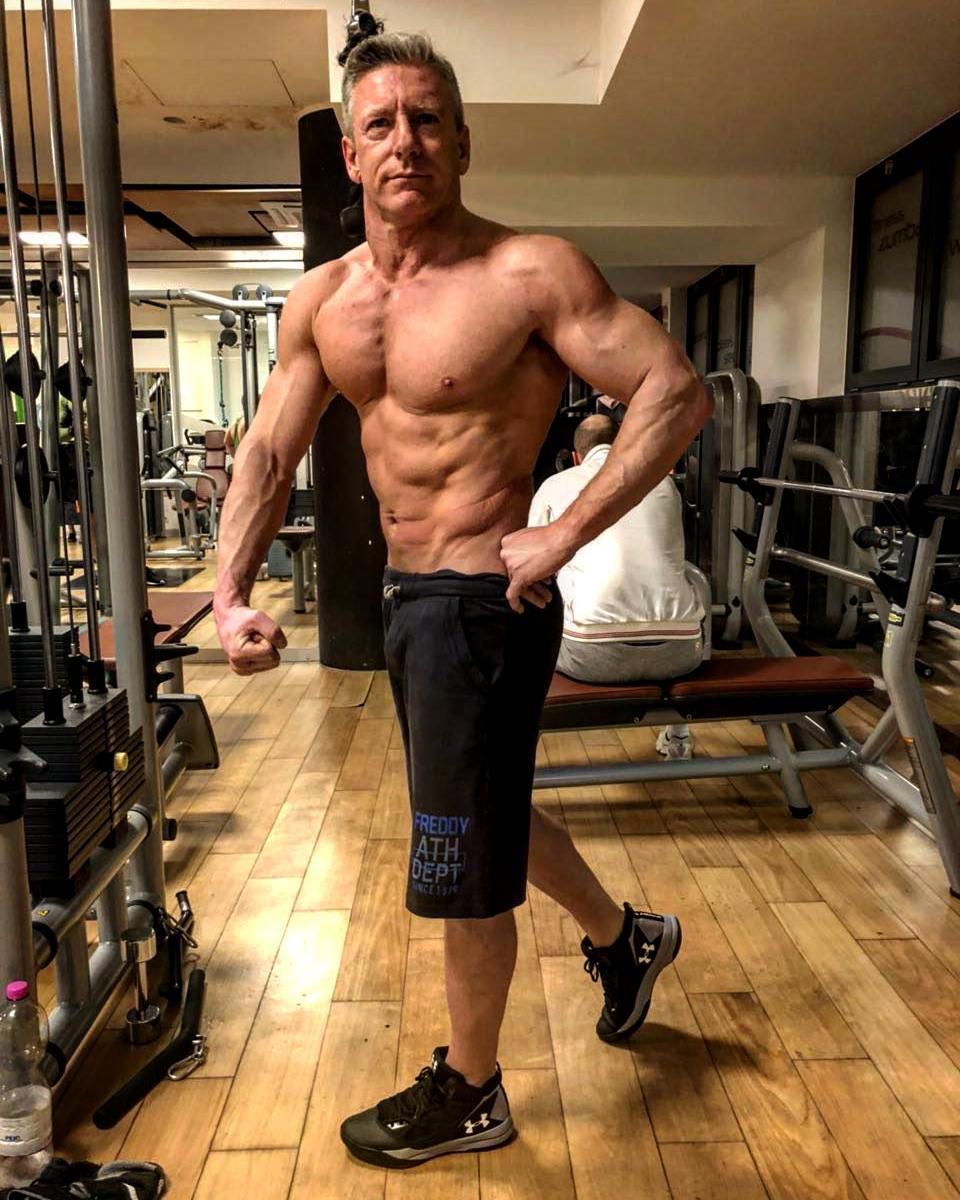 For a bodybuilder, diet rise, and chicken are the main base, and you have to add all of the correct supplements," he said for Daily Mail.
"When you start to see the change, you appreciate what you see in the mirror, and this makes you feel good. Your physique changes radically; you can see change every month according to different training and diet routines."
He continued: "Having a good physique makes you feel better psychologically, which makes you have more energy and power. If you are unable to get your desired results, you are probably doing something wrong. So, my suggestion is to speak with a coach, and most importantly, never give up."