Meet Sarah Kohan, the 23-year-old Instagram babe who travels the world when she's not studying law.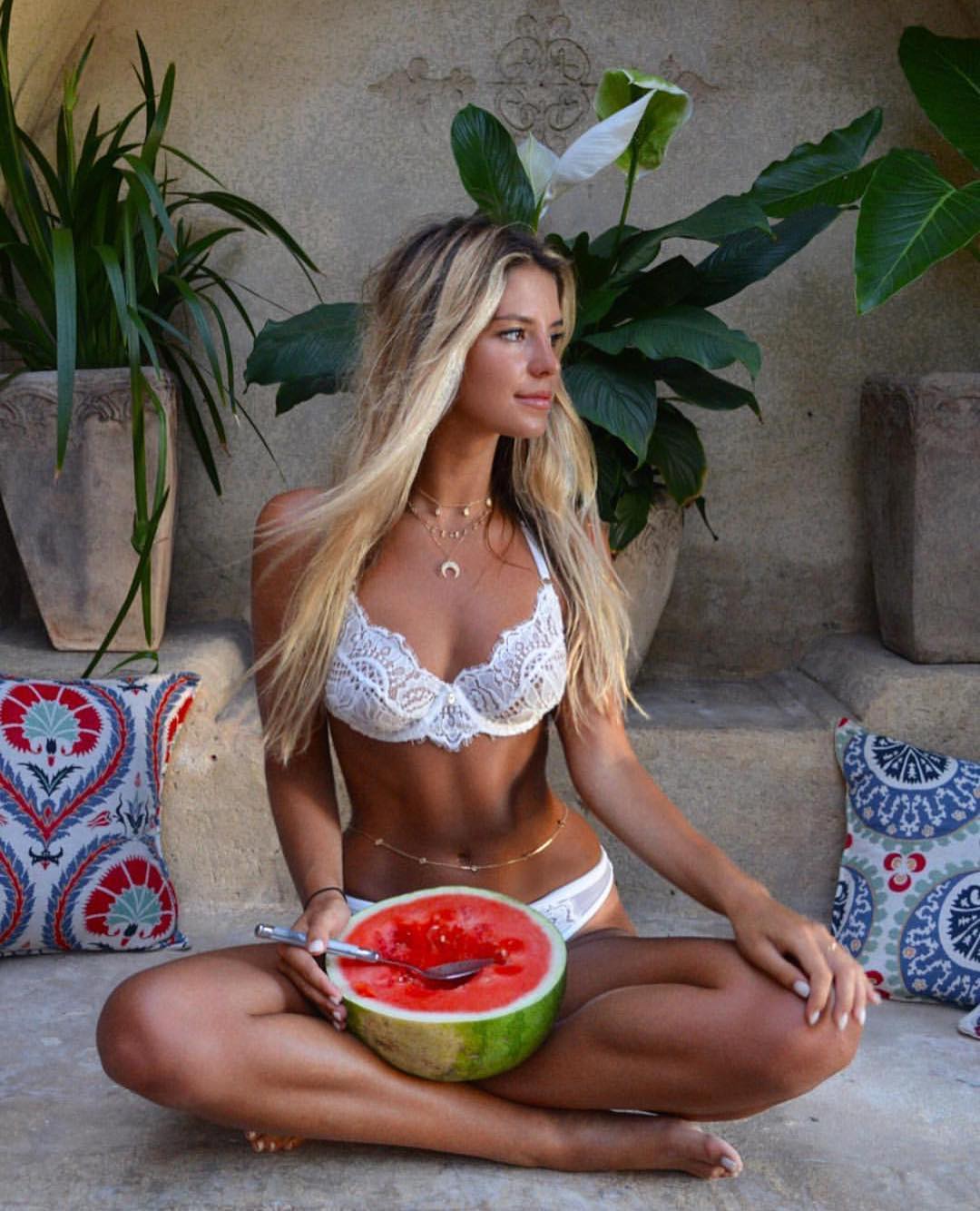 It is really impressing that her passion is to one day be a lawyer at the International Criminal Court in Hague! When Sarah isn't hitting the books at Harvard, you can find her traveling to far-flung places with amazing beaches and free diving with whales.
The Australian law student has gained popularity in social networks after publishing reports about her travels around the world, including swimming with whales, sharks, and even pigs.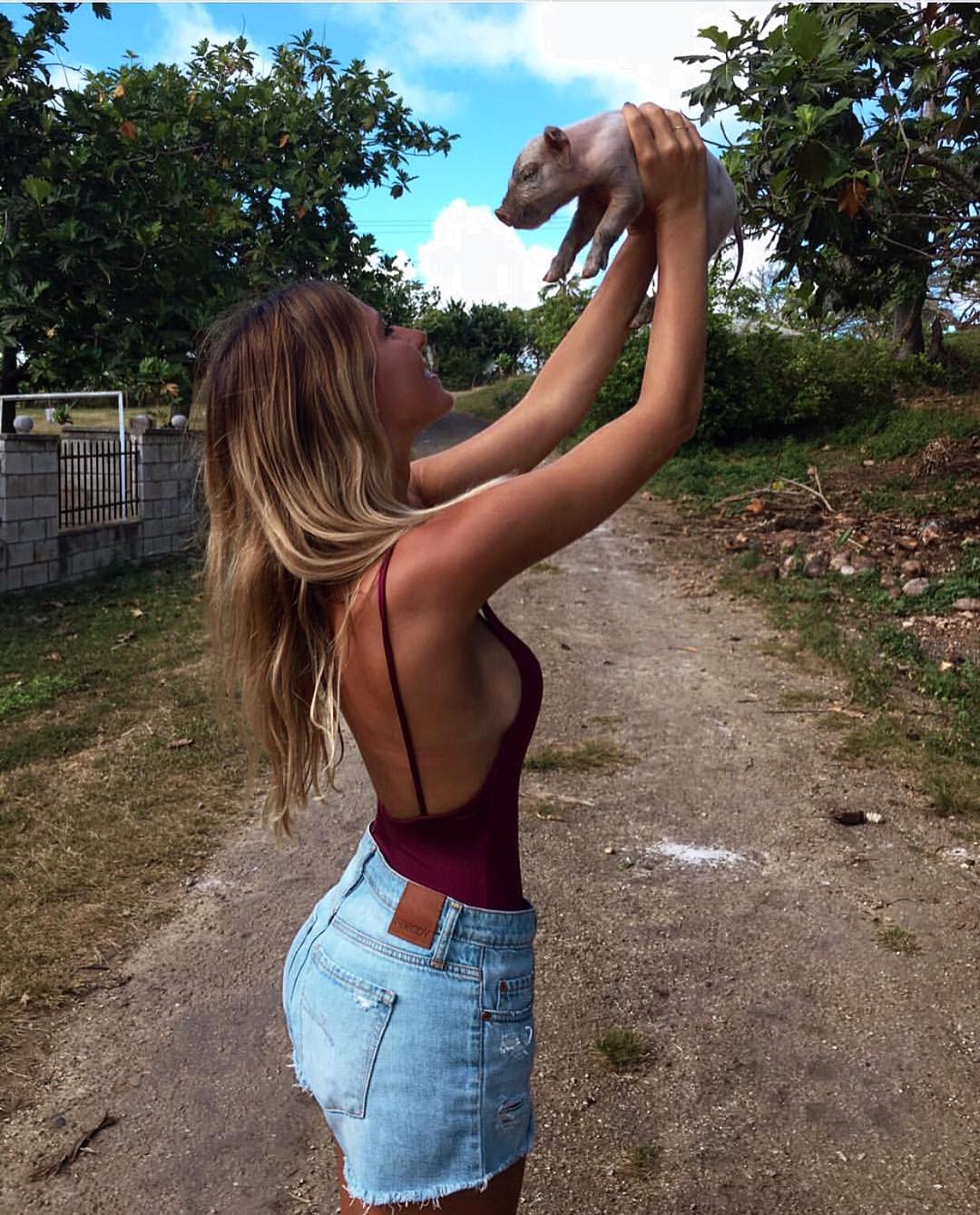 Sarah Kohan from Sydney has spent the last few holidays traveling on some of the most exotic places on the globe, including the Cook Islands, Bora Bora, the Bahamas, Europe, South America, and Hawaii where she went on a whale watching cruise in Maui and got to see some magnificent creatures.
A 22-year-old student who is planning to complete her studies at the University of Notre Dame in Australia in the summer, documenting her adventures with incredible photos published on Instagram. For today her fan-base counts 918k subscribers.
She also studied as an exchange student at Harvard and Columbia Universities.
According to the girl, her favorite trips were those during which she encountered wildlife.
"When I'm underwater and swimming with a whale, it seems nothing else matters – to see animals in their elements and have the opportunity to interact with them without feeling fear … – it's a pleasant sight," says Kohan.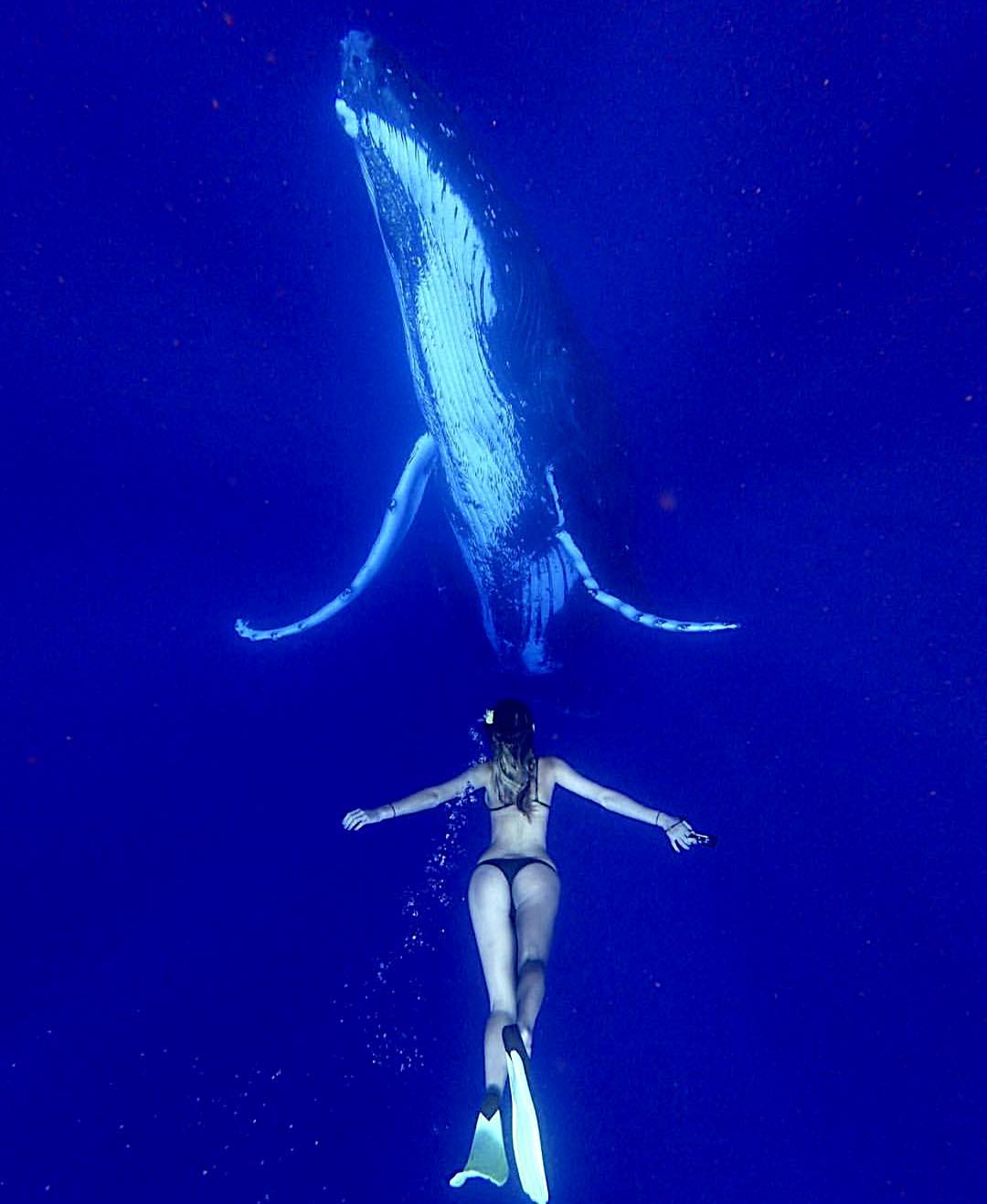 The girl says she has been swimming with sharks for about seven years, and last year she sailed with humpback whales for the first time. Sarah admits she wants to dispel prejudices about sharks: "They are beautiful beings and so unique. People should always respect their surroundings and appreciate that they are just beautiful animals."
A 22-year-old student who also works as a nanny, says that the publication of travel photos on Instagram and the growing popularity helped her to establish relations with hotels and swimwear brands.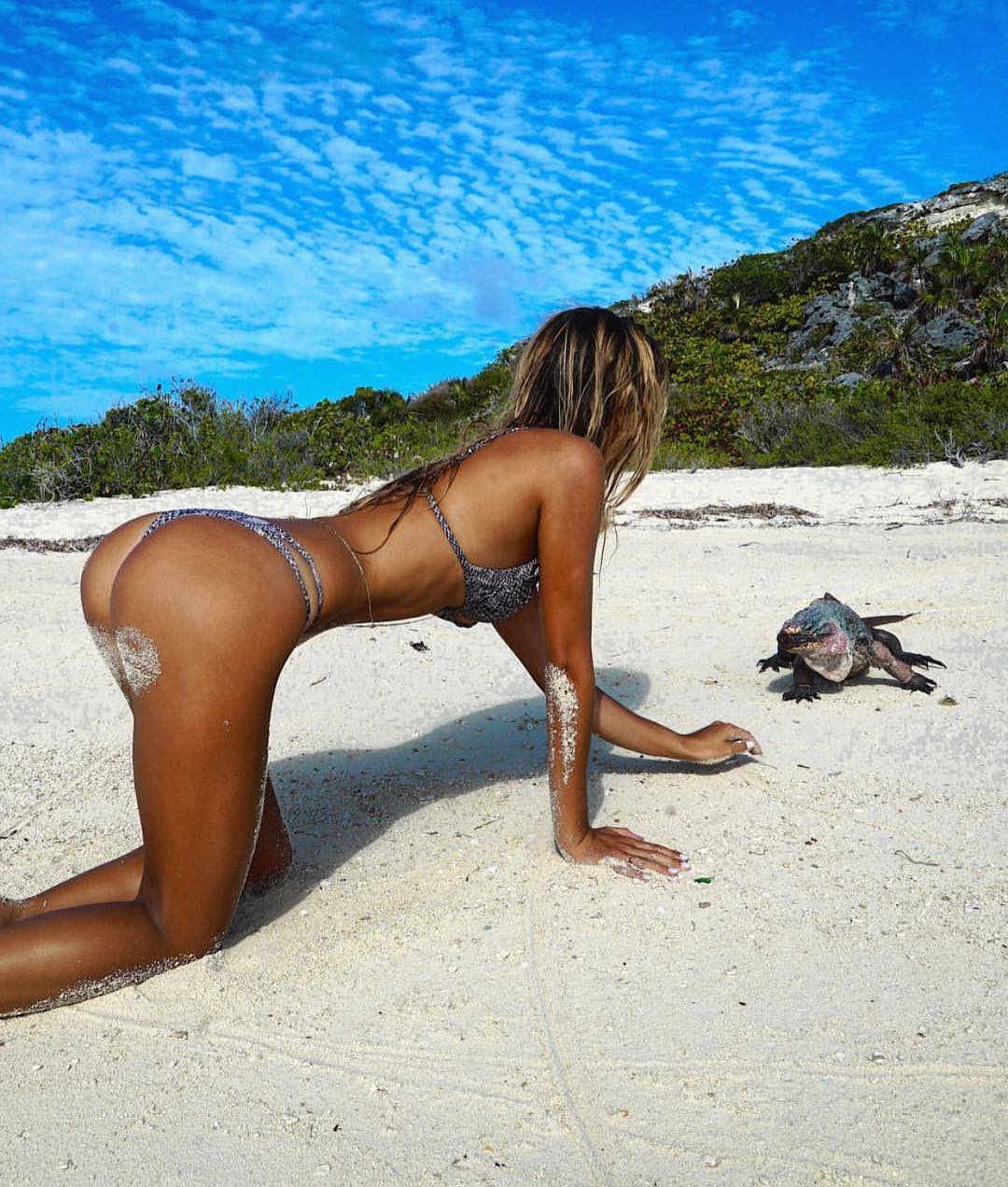 According to the girl, she collaborates with Four Seasons, Maui and Ritz Carlton. Thanks to this, if earlier she paid travels for her own, now half of the expenses are compensated by advertisers.
Kohan said that social media changed the way many traveled and helped her share her adventures with friends, relatives, and other people.
Currently, Sarah is sailing the Croatian Islands in the Adriatic Sea.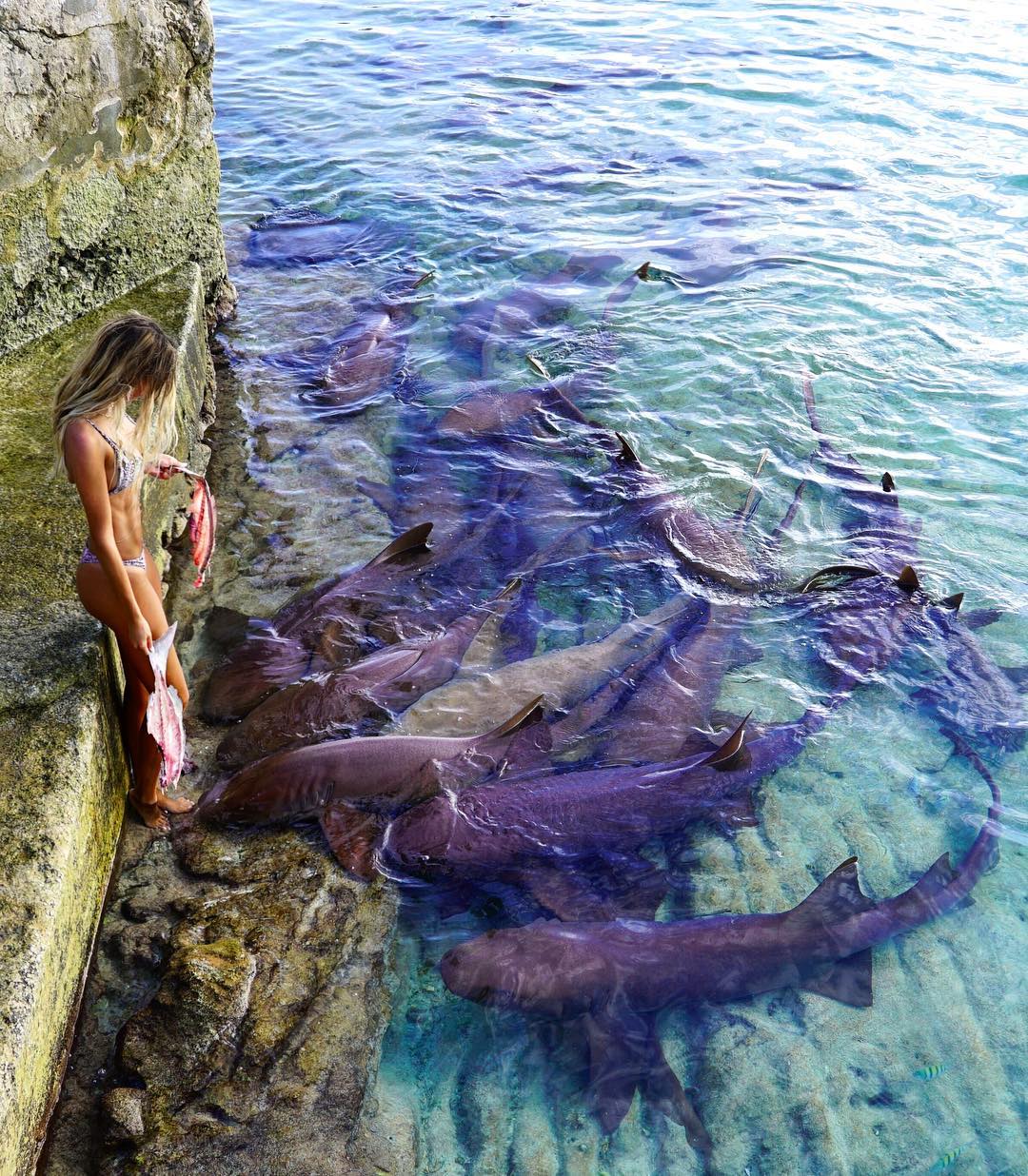 It is interesting how does she stay fit while globetrotting. The girl answers: "I am a massive foodie so this can sometimes be a challenge as I am always wanting to enjoy local foods and eat at amazing restaurants! I make sure that I work out every day and I try to keep things interesting by trying different fitness classes all over the world – most recently I tried out – KO Box in London, heartcore pilates in London, Barrys Bootcamp in Miami.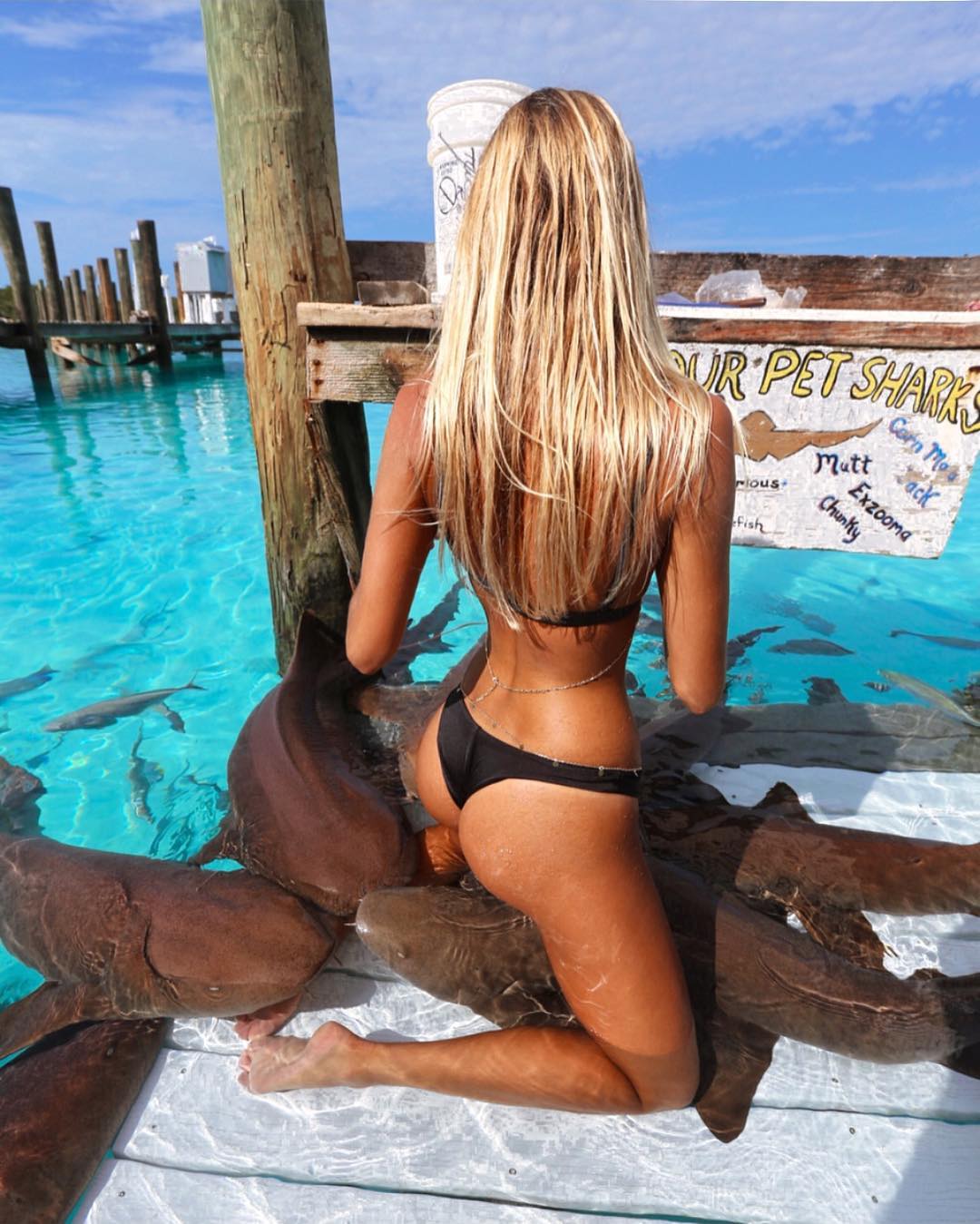 If there are days where I cant schedule in a class, I always make sure I go for a run or do some form of cardio, and I also travel with resistance bands so that I can get a workout in no matter what! Its always fun to go for a run or a walk when I arrive in a new place to get my bearings." she said to Frankies Bikini.