Meet Stefanie Millinger, a contortionist from Salzburg, who was a finalist for German talent show "Das Supertalent."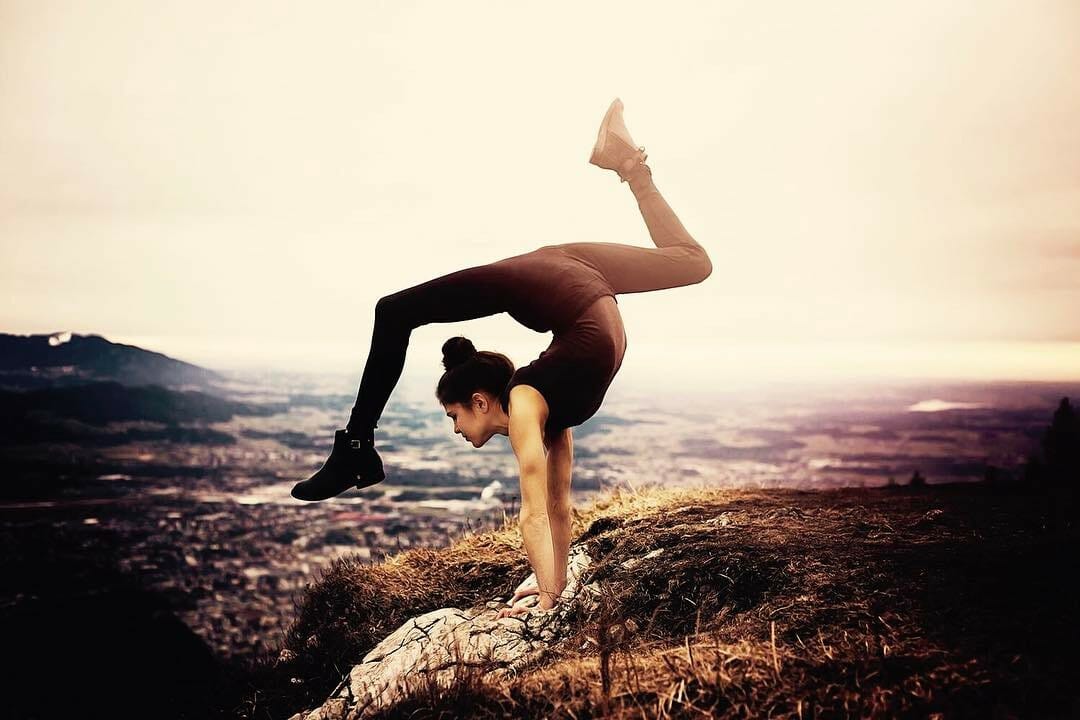 This tiny super flexible girl faced a problem. She finds human assistant boring and unattractable.
That's why a few years ago she started photo shooting with different animals. What is more, day by day, the animals on her photos try to assist her more and more.
First, it was a dog. Nothing extraordinary as for me.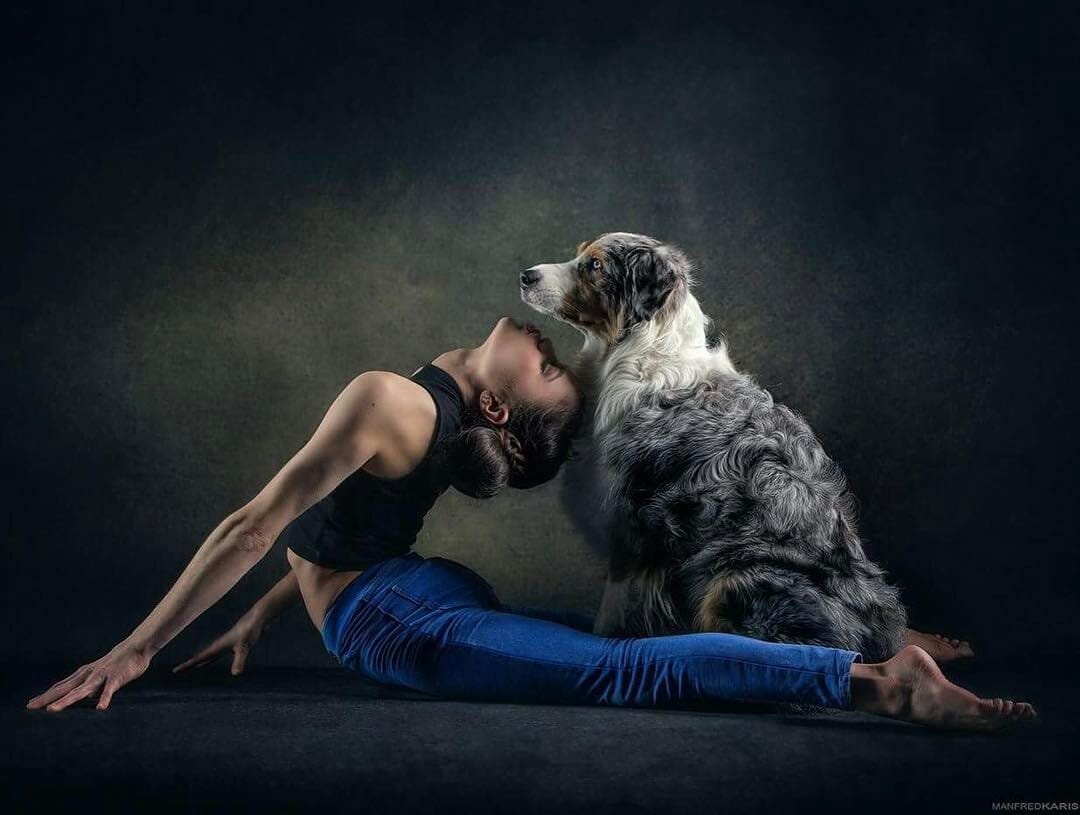 But Stefanie didn't want to give it up, and the next animal was an owl.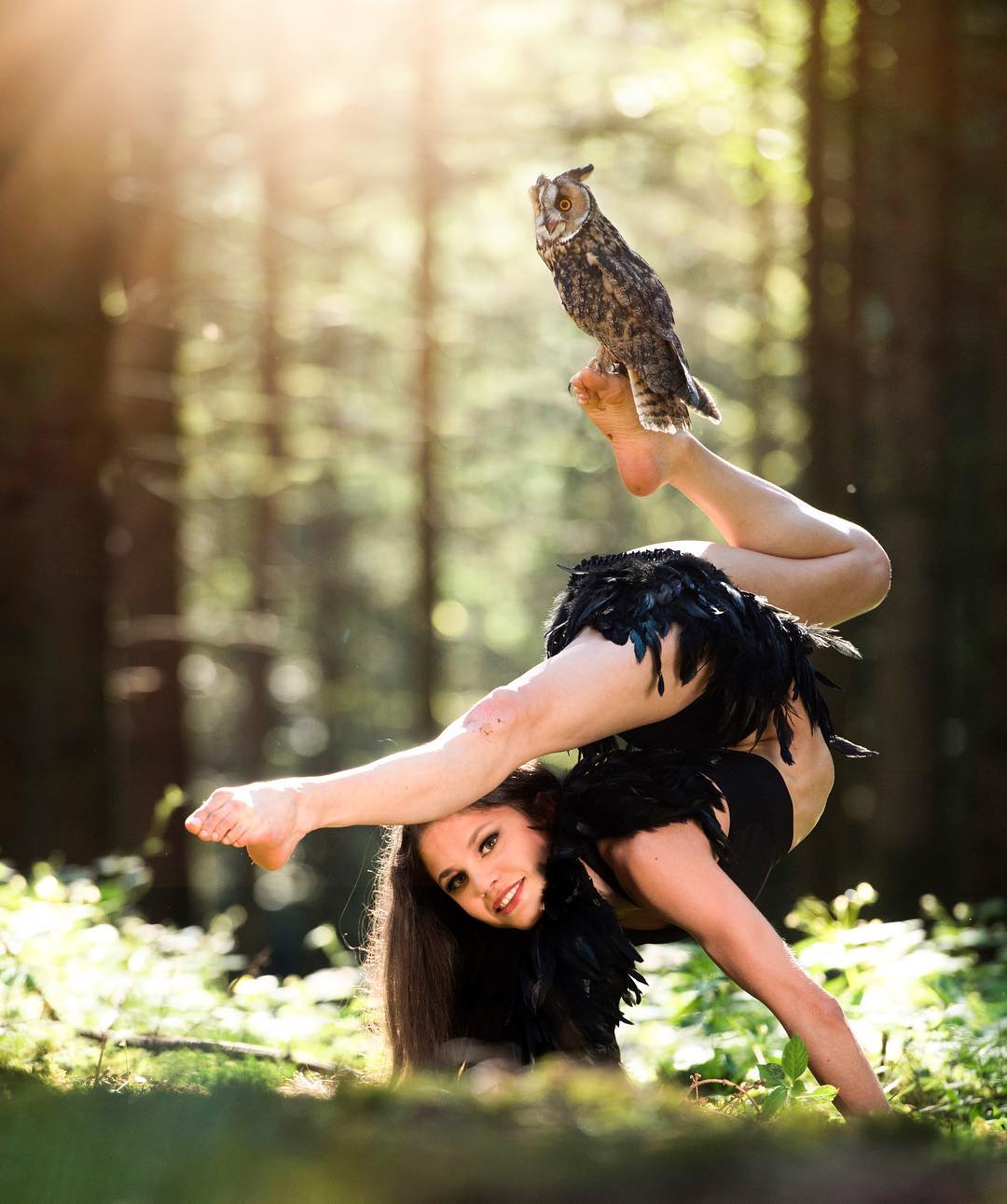 As you know, these animals are not very useful when talking about gymnastics, so talented girl decided to take a bigger beast.
This time the choice fell on an elephant. And to tell you the truth this photo shoot was out of the world. This African giant tried to pose in an acrobatic style and even picked Stefanie up one time. That was something amazing.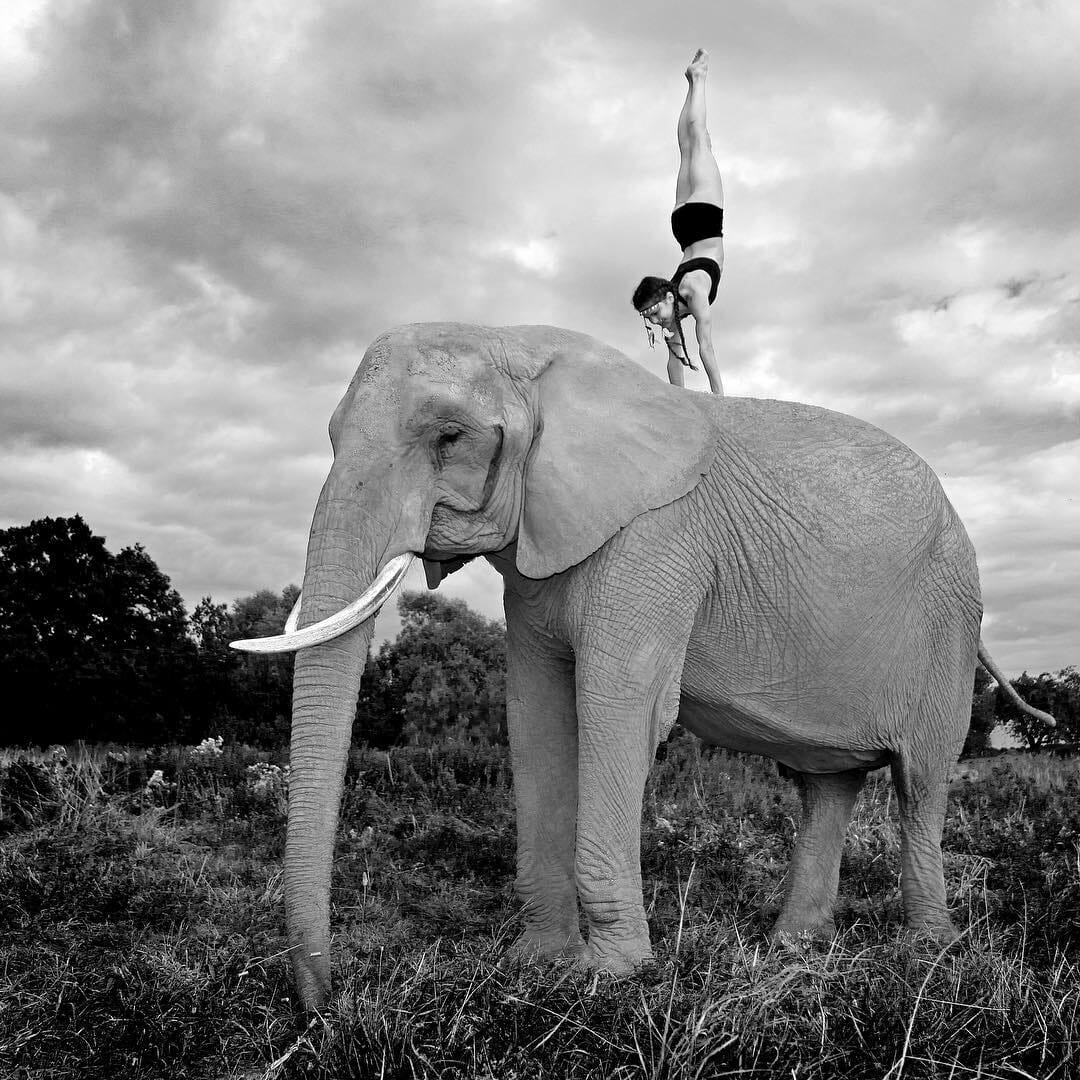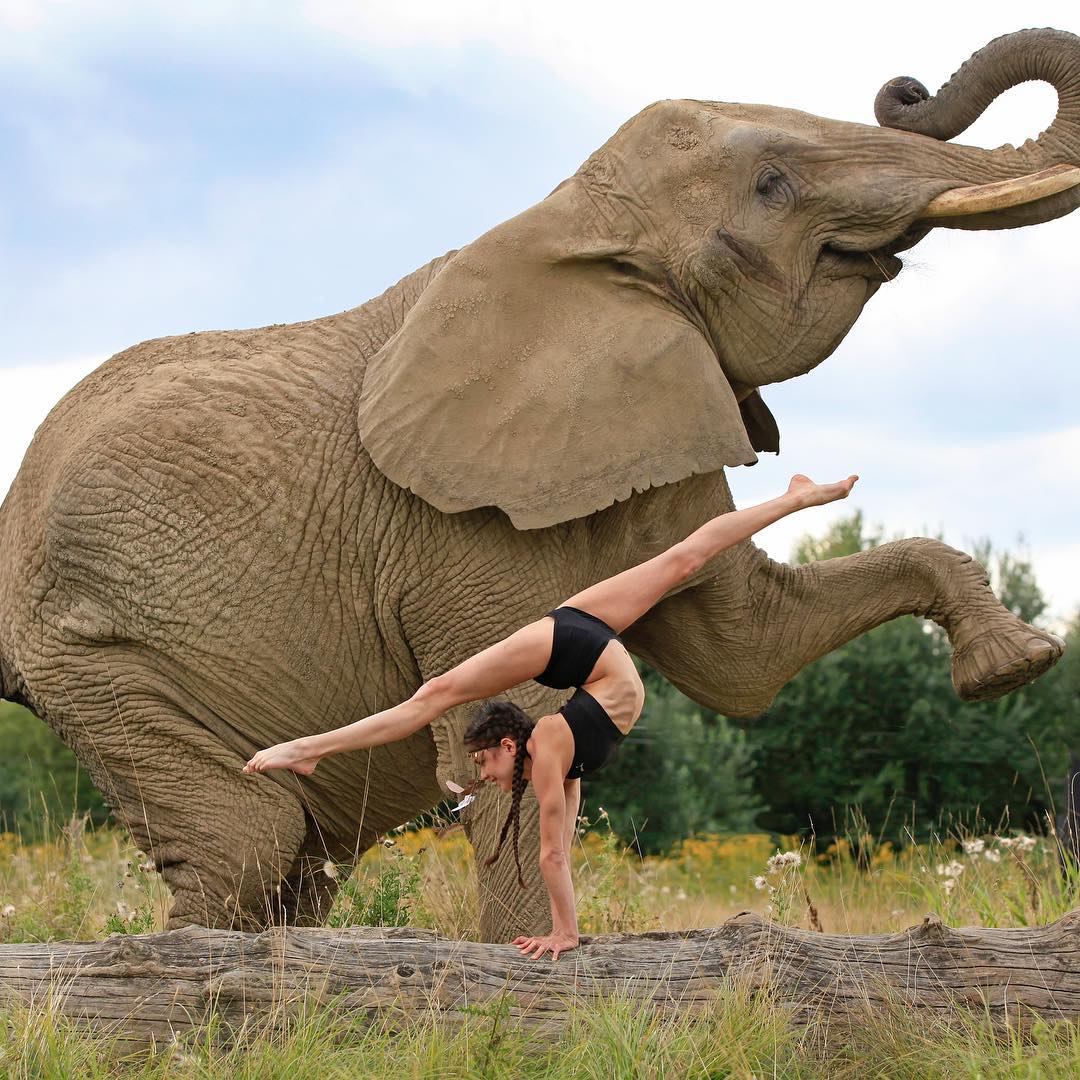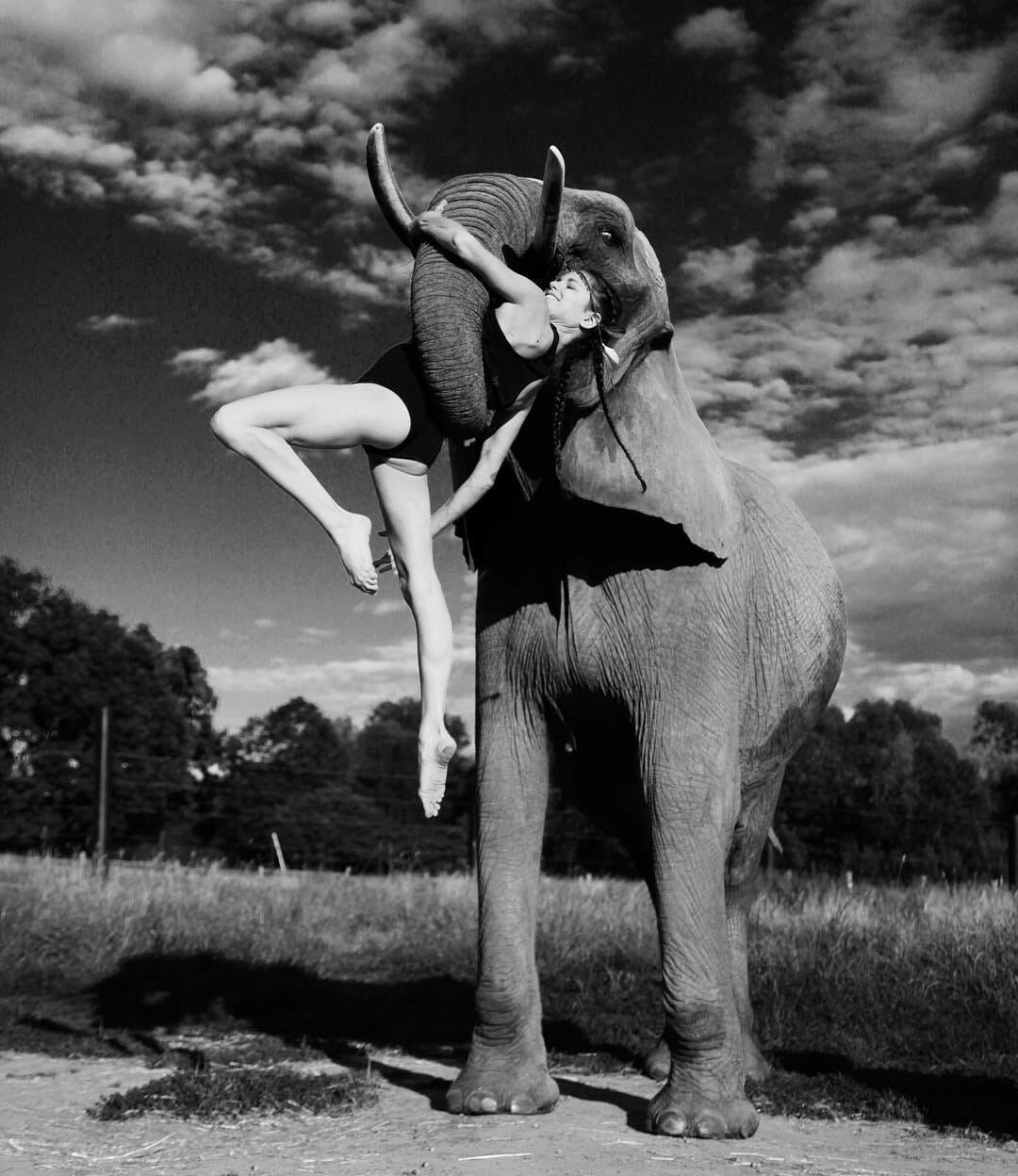 And the last for today photo session was held in the winter style outside the snowy weather with a real bear as an assistant. The giant brown bear named Stephan was enticed into helping Stefanie with her moves after he was offered some berries in return for taking part in the act.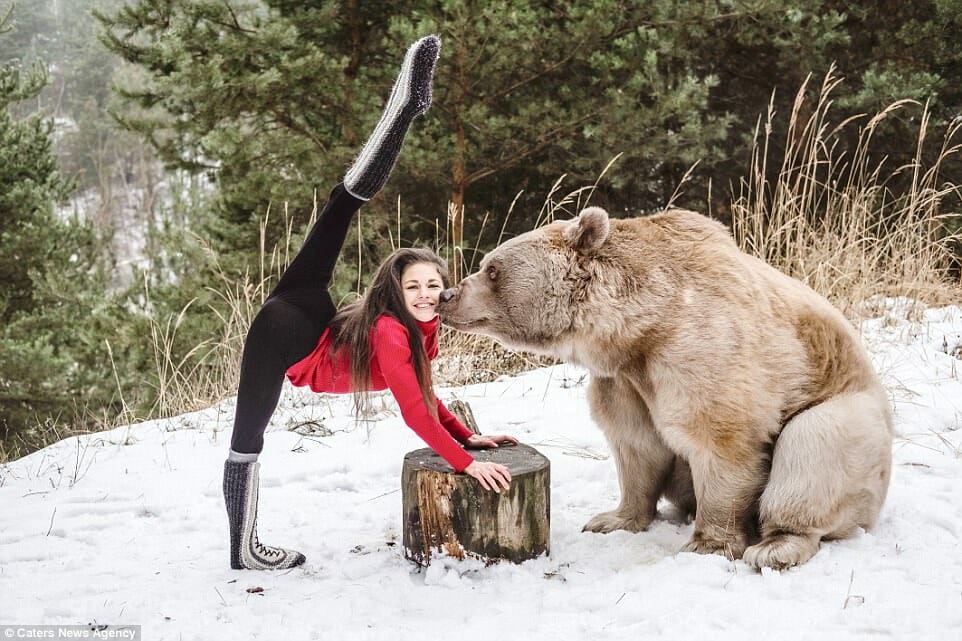 Despite the freezing conditions, the girl braved to take on gloves and continue the photo shooting.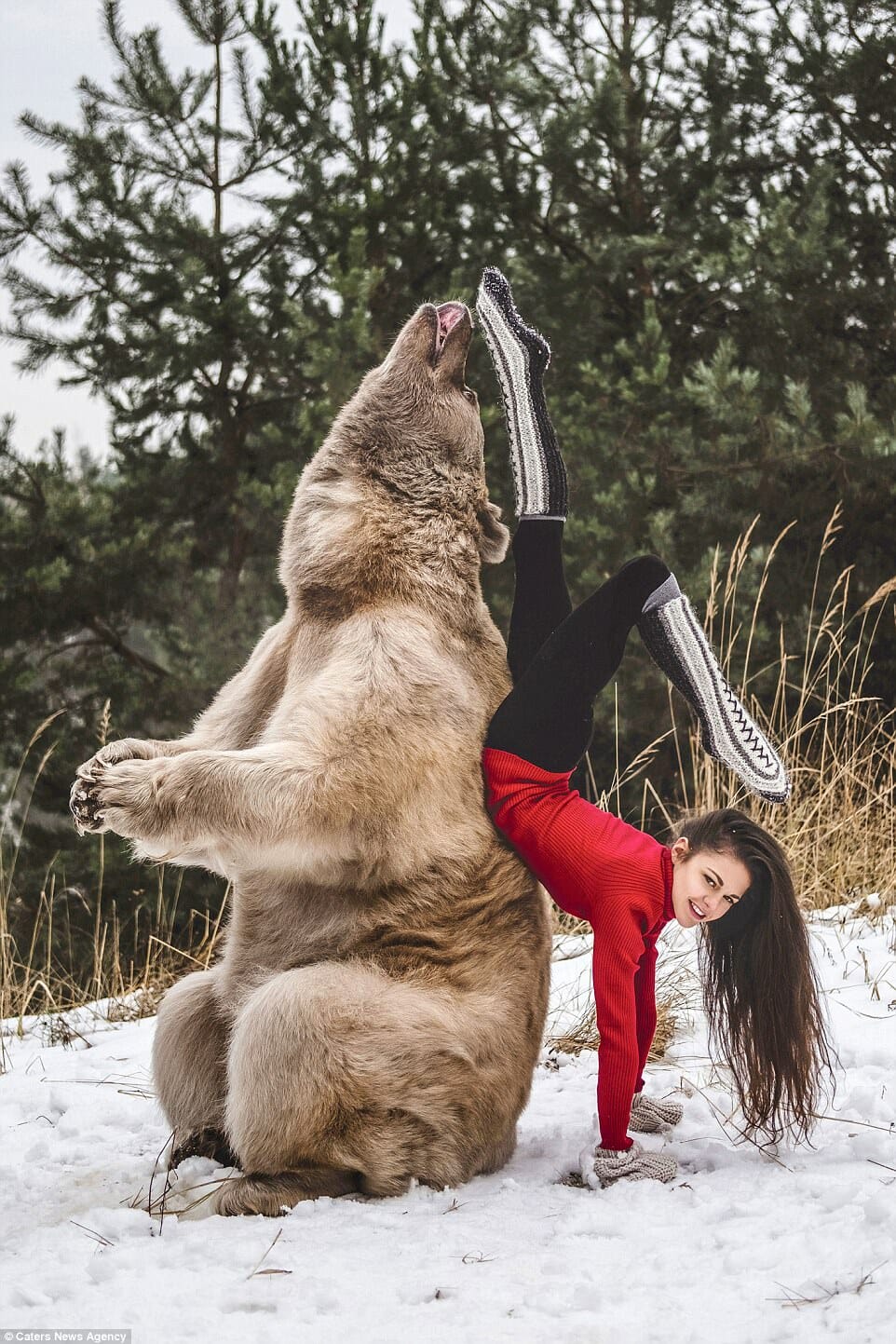 All in all, have to say that this young and beautiful contortionist has found her deal. As she trains for seven hours a day and boasts a huge following on social media (16,9k followers), it seems that Stefanie really loves it.