Water Safety New Zealand has launched a campaign to warn people about the risk of drowning, and the cloaked character is a part of it.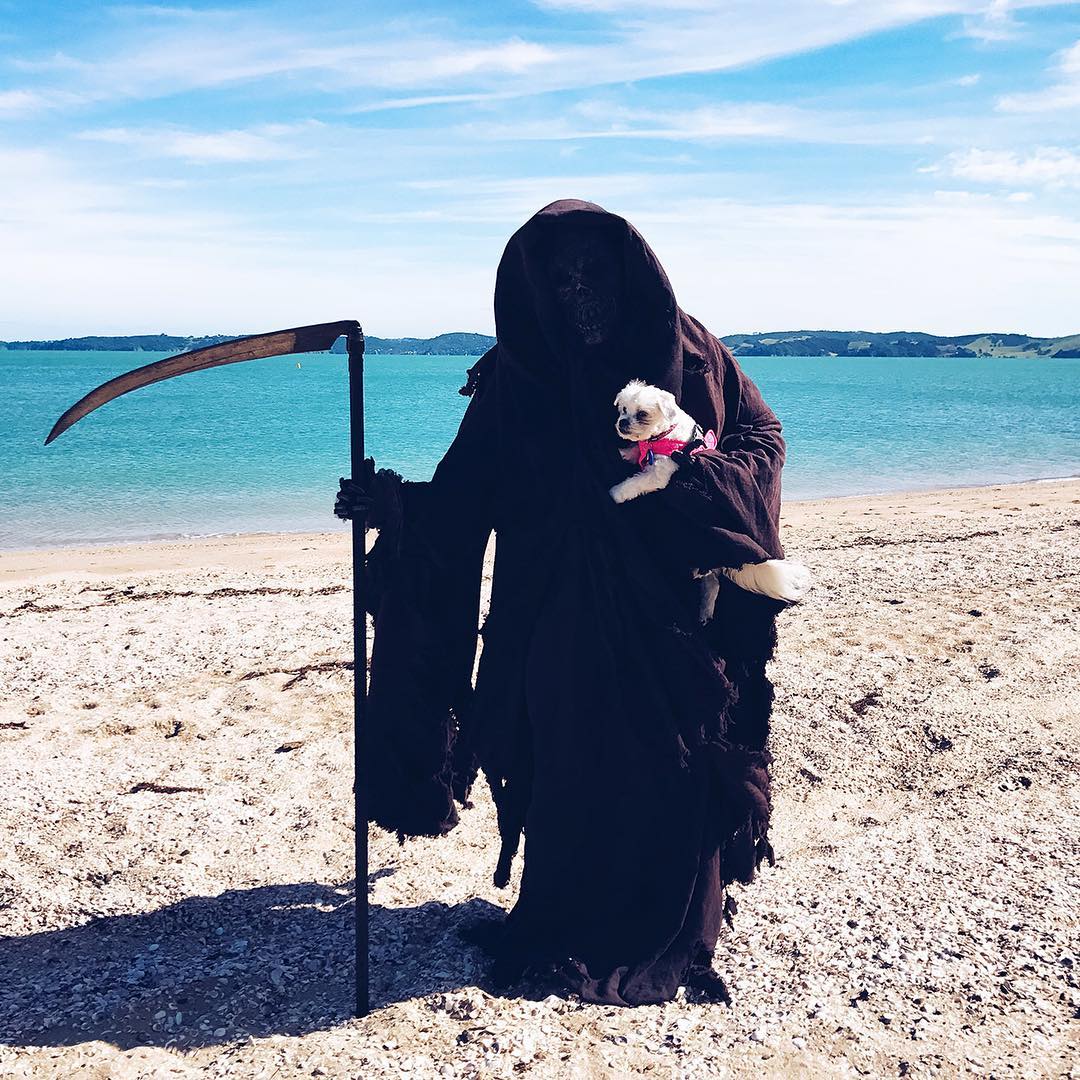 Water Safety New Zealand registered an account on Instagram which is conducted on behalf of an impersonal death with a scythe. Called as "The Swim Reaper" is the black-cloaked character of death taken on to warn people about the risk of drowning in the run-up to summer.
"Just lovin life. lol. Nah, jokes. Lookin to reap some peeps this summer. If ur gonna make dumb decisions in the water, I'll be waiting. Holla!" says its personal page.
The Death can be seen carrying a surfboard, playing volleyball, and even acting as a lifeguard in darkly funny holiday snaps.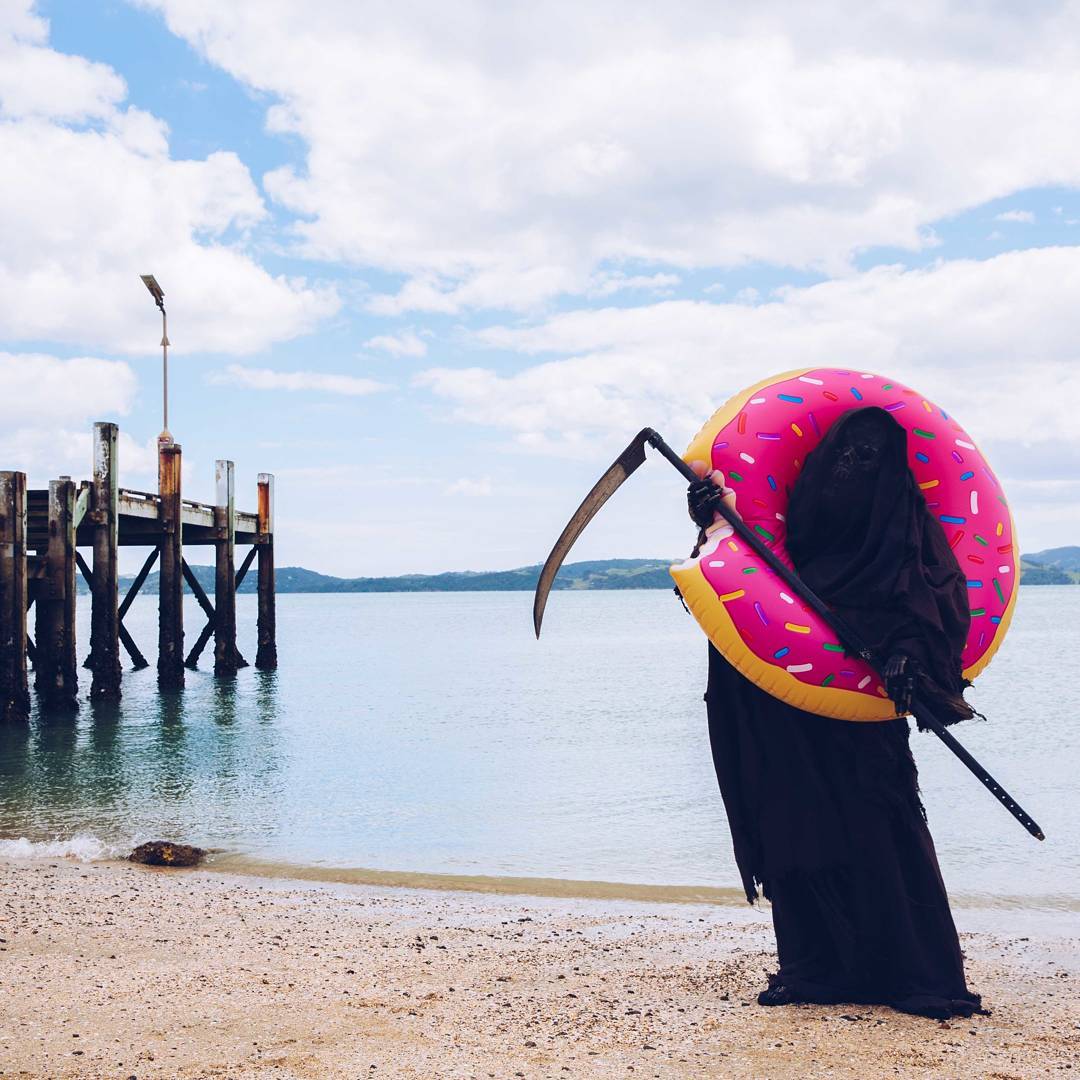 In this way, the authorities remind that every year more than a hundred tourists and residents of the country drown and the main reason for this is excessive drinking on beaches.
What started as a small national campaign has gained worldwide attention. The account attracted more than 230,000 followers.
The tagline for the social channel is "Swim dumb, and you're done" — and it hopes to engage more young men in its message than traditional methods.
Jonty Mills, CEO of Water Safety New Zealand, said: "A lot of these drownings [of young men] are what we would describe as preventable fatalities."
"Lives would be saved if young males simply made smarter decisions around water," cites his words The Sun.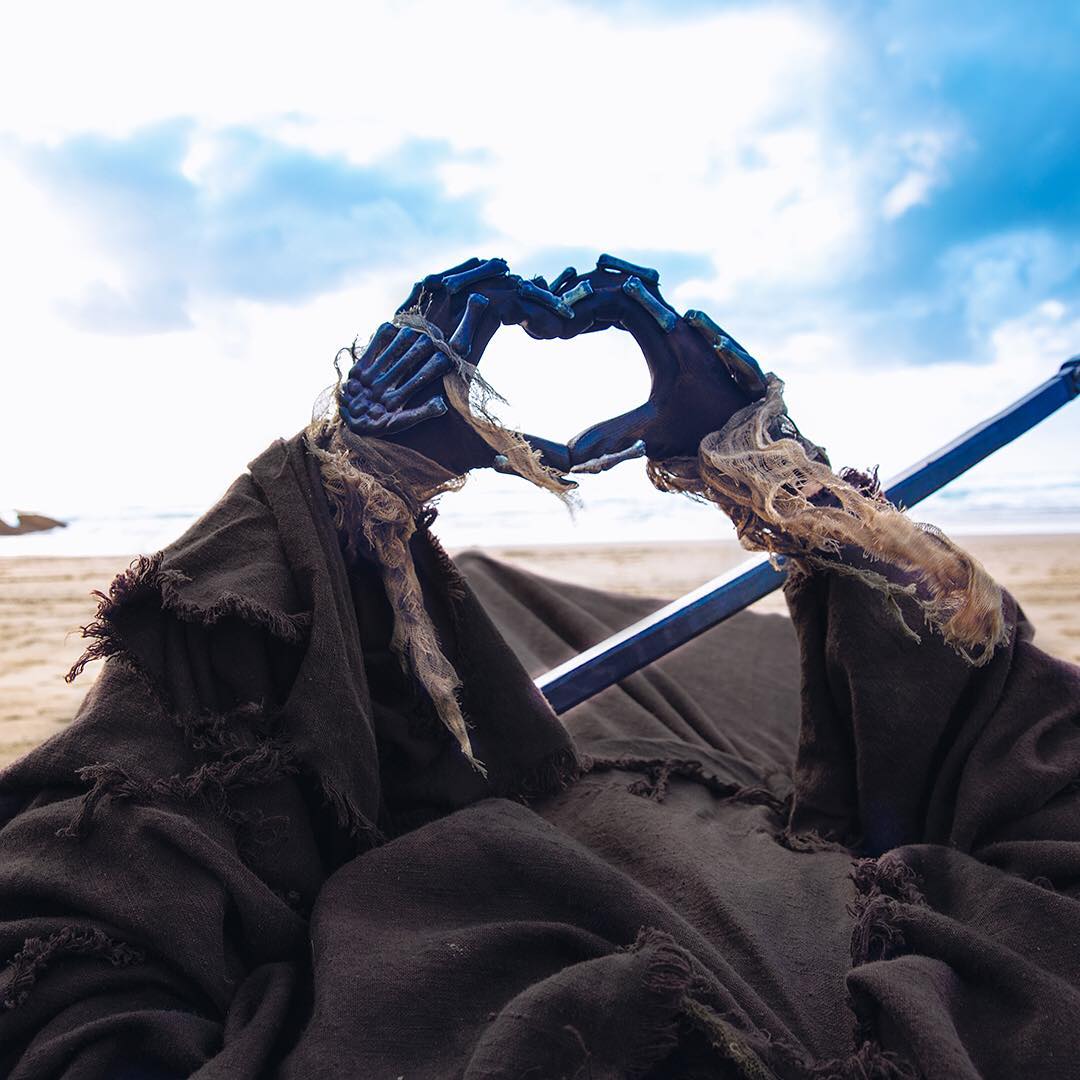 He continued: "However, this audience can react badly to being told what to do – it is a struggle to get positive safety messages through to them.
Through the Swim Reaper's dark humour, he illustrates the deadly consequences of making bad decisions around water."
Have to say that Swim Reaper is looking very realistic and horrible at the same time. Seems that this campaign is going to be extra successful in the upcoming summer. At least we do hope so.