He's been called the funniest bodybuilder on Instagram. Perhaps, you've seen his the most popular video in the shop. From that time he became world-wide famous.
Blessing Awodibu is one of the brightest outrageous figures in the world of bodybuilding. An Irish psycho is famous for his funny videos on IG.
He started training when he was 18, and in 25 he had already a PRO card.
With the 180 cm height he often competes with the weight of 110 kg. This year he won the 2017 Diamond IFBB Ostrava Cup in the category of over 100 kg and achieved the title of the absolute champion 2017 Diamond Cup Portugal, after what, Trec Nutrition signed him to their team of athletes.
Previously, Blessing won the title of Arnold Classic junior champion.
He trains two times a day for six days in a week. He believes that such programm makes his muscles grow faster. He separates two muscular group to train one in the morning and the rest at night.
Also, he likes doing 12-15 repeats per one time using heavy weights.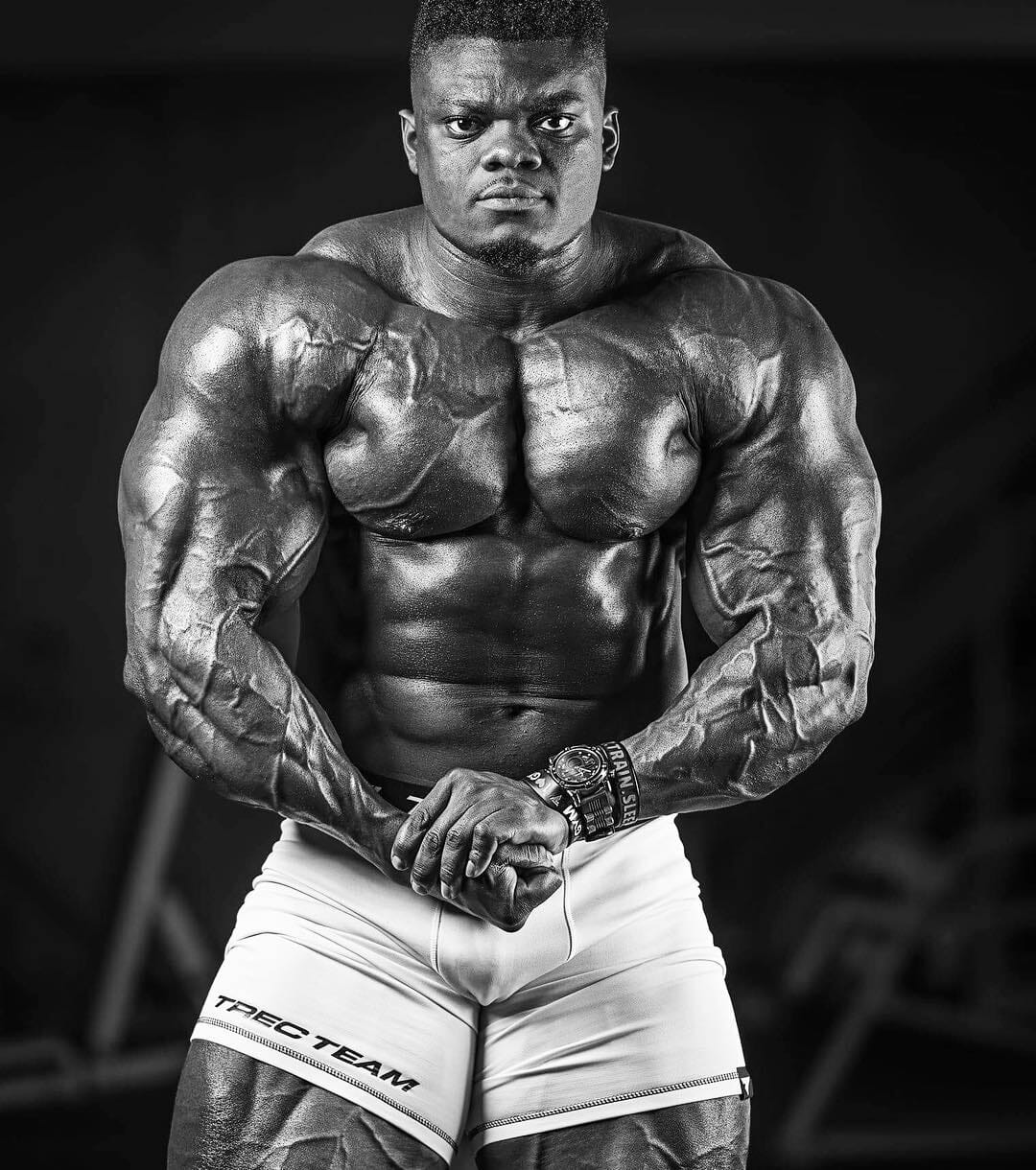 What about nutrition, Awodibu eats 7 times a day with 4 portions of whey protein between them. According to him, whey protein is the only supplement he uses, even when preparing for the tournament.
Hope his career would be long and successful, wish him all the best and waiting for his new funny posts.