Fitness influencer and mom Kelsey Wells wanted to lose weight after she gave birth to her son. In a new Instagram post, she reveals that didn't happen — but something better did.
"I weighed 130 before getting pregnant, so based on nothing besides my own warped perception, I decided my "goal weight" should be 122 and to fit into my skinniest jeans," Wells wrote in a post on Instagram.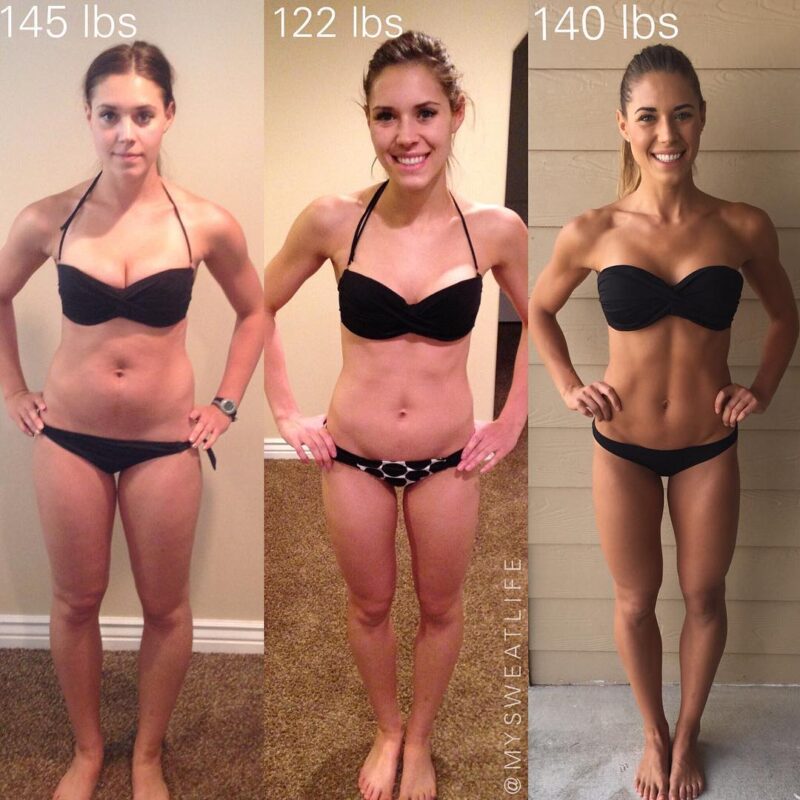 But after committing to a fitness regimen, Wells noticed she actually started to gain weight.
"As a matter of fact I ripped those skinny jeans wide open just the other week trying to pull them up over my knees," she wrote.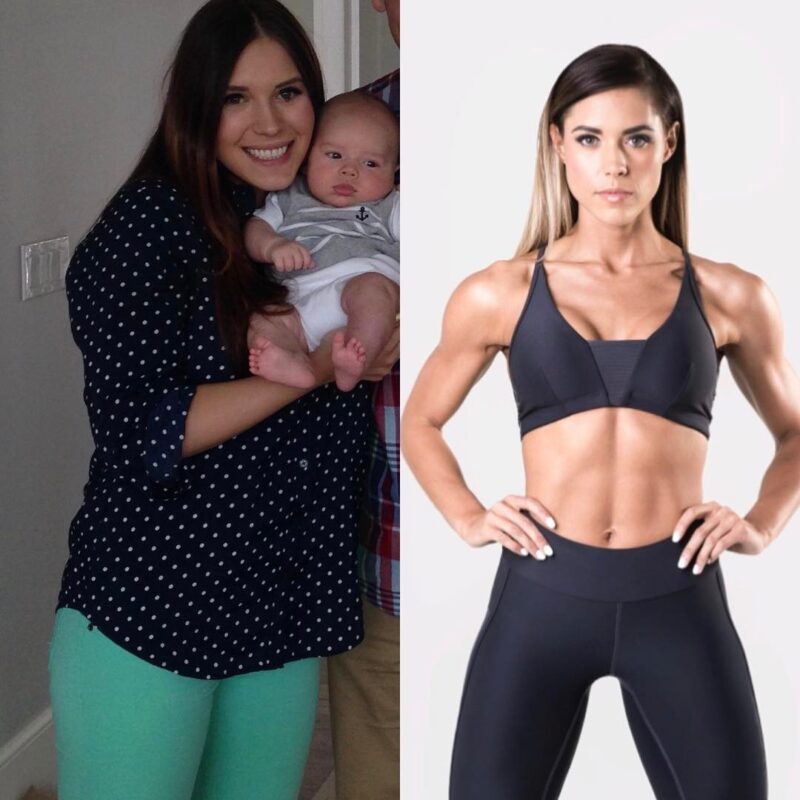 "The photo on the left was May 17, 2014, three years ago TODAY. .
I remember it well because Anderson turned 2 months old and I received clearance for exercise from my midwife. Well, the first time I attempted a workout I sat on my floor and cried. I had lost my physical strength during pregnancy, but the real problem was that I had also lost all my confidence. I was physically and mentally weak and though I was so in love with my little family, in that moment I felt entirely discouraged and helpless. I was a new mom, who was REALLY struggling. .
Dedicating myself to live a healthier life was unbelievably challenging at first, but fitness saved me– it sounds dramatic but it's true. I gained physical strength but I also gained a self love and self confidence I had longed for my whole life.
That is why my first SELF program I created is for post-pregnancy training — knowing that I am now able to provide help for someone who might currently be feeling like I used to, is honestly the most incredible and humbling feeling in the world.
I will never forget how I felt that day three years ago. I will never stop striving to be my best self, INSIDE and out. I will never stop working hard to do all I can to help YOU on your journey to do the same. I will never stop being amazed at the support you show me as I try to do so, and the support you give each other along the way."