Daniel Salvame, 11, from Rizal, the Philippines suffered a rare illness which left him with one extremely large bicep.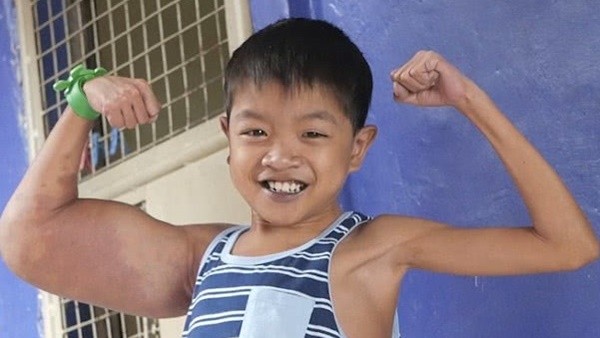 He noticed swelling on his left upper-arm when he was just four-years-old. Within the space of two short years, his arm could have belonged to an adult bodybuilder.
Daniel's classmates at his school in Rizal, the Philippines, bullied him over the unusual appearance but he hit back – telling them that he was like cartoon hero Popeye.
Talking to Newsflare, he said: "My name's Daniel, but people call me Popeye of course. I have big muscles."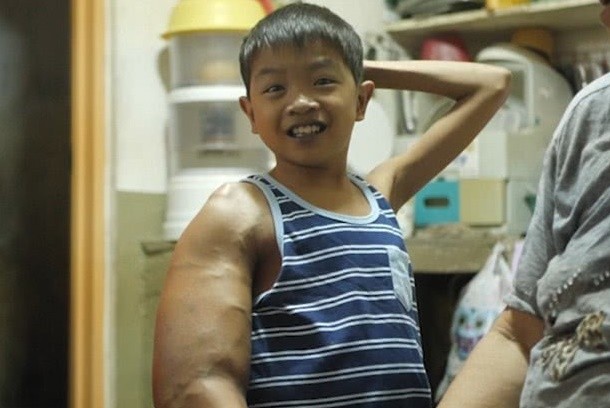 "My friends have teased me because I look strange, but it does not worry me. I have arms like Popeye!"
These bullies fired up the desire in our little lad to become a bodybuilder and martial arts pro.
"I will be a bodybuilder and learn martial arts when I'm older. Then I can go back to them and say 'look at me now'. They will be sorry!"
According to Daily Addaa, Daniel lives with his 65-year-old grandma Alicia after his mum moved to Hong Kong to work.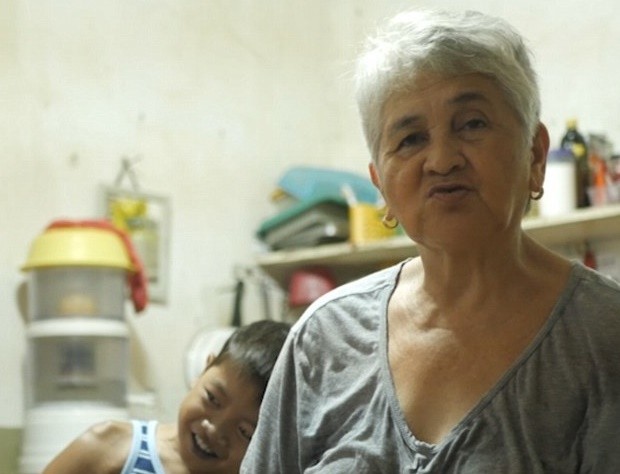 After Daniel turned five doctors were consulted regarding his condition; informing the family how the boy had an enlarged heart and blood vessels.
Sadly, due to steep medical bills, the diagnosis on what Daniel's condition actually is was not given. His family is trying to raise funds to return to the doctors for a full determination.
Alicia said: "He is a happy child. He has a lot of friends. He is playful too, but he gets easily tired. When his cousins are here, he likes to sing and dance."