David Byers, a fitness model for Michael Stokes' Instagram portfolio from Solano Beach Californa, was arrested by the FBI and the San Diego Sherriff's Department for a string of robberies he allegedly committed. Byers is accused of committing three robberies within a 48-hour period in Greenwich, Connecticut. Byers is suspected of robbing two Chase Banks and a Citgo gas station.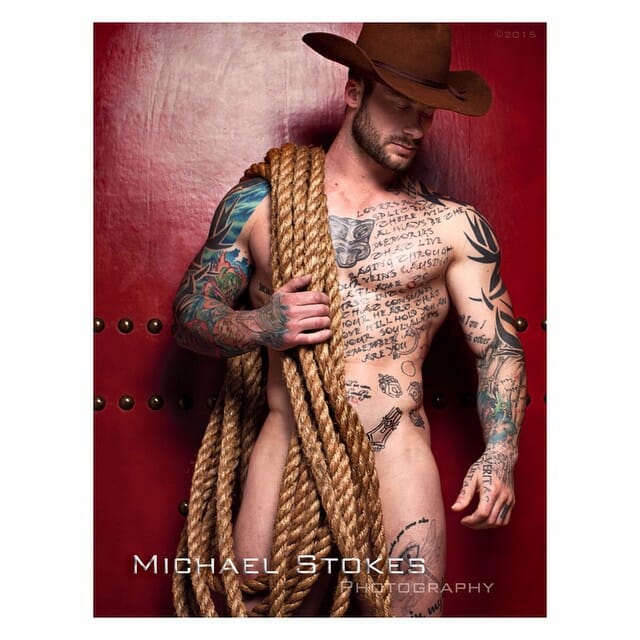 Byers managed to avoid police in at least four states, including New York, Pennsylvania, Arizona and, of course, Connecticut.
Police tracked Byers to a luxury motel in Connecticut and attempted to apprehend him, but he escaped in a Range Rover, jumping a curb and going airborne twice in the vehicle. David led police on a high-speed pursuit that ended when he abandoned the car and ran across three lanes of highway traffic before disappearing in the local area.
Police had made sure to note a neck tattoo when they gave their description of their suspect.
After that, they spotted David Byers in the area and took him into custody outside of a convenience store.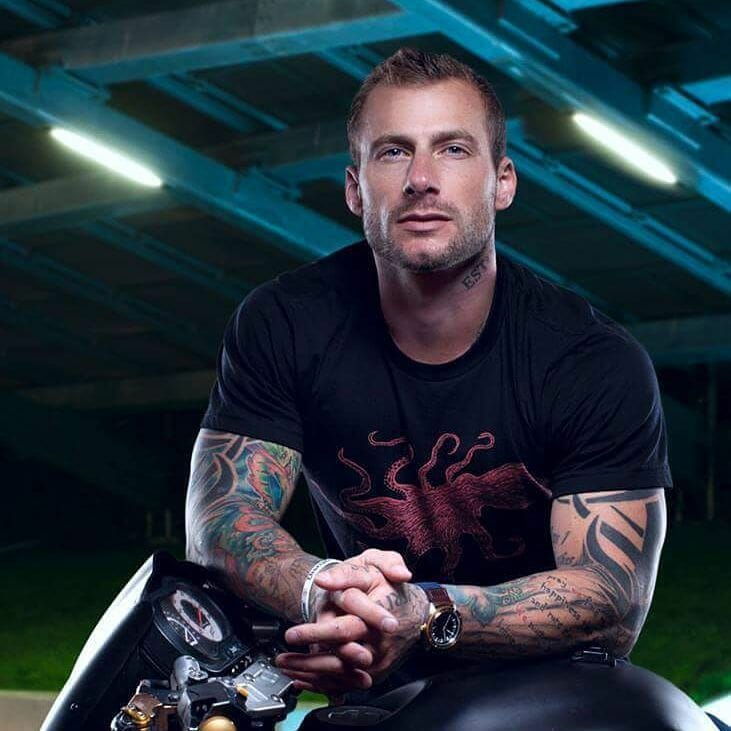 He is also suspected of stealing another car in Yuma, Arizona as part of his escape back to California.
It was reported he used to claim to be a former member of the elite Navy SEALs. However, his photographer and friend, Michael Stokes, said he asked him once if that was true, and David denied he was ever in the military.
"I know he's an unusual guy, but bank robbery doesn't seem like his thing," said Stokes. "He's always been so decent and respectful to me." "I am surprised because David is one of my the most popular models, and he doesn't strike me as a violent guy. He's definitely a bad boy, but today he has disappointed a lot of women." adds photographer.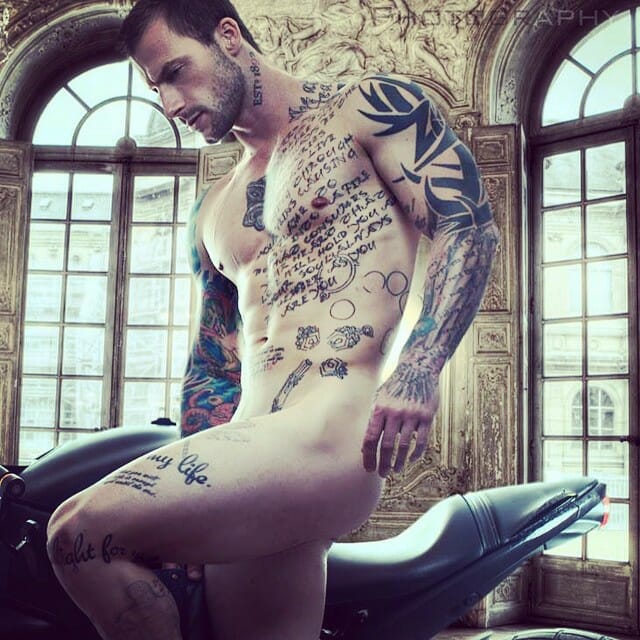 David Byers' current troubles are not the first he had with police. He has also been arrested in the past for burglary, and theft.
The sources also say that being a pro model, David didn't miss the chance for a pose when he noticed he was being photographed at the time of his arrest.