Last year Chinese duo 32-year-old Ding Guoliang and his father 53-year-old Ding Youwang went through a phenomenal weight loss journey over six months from March to September.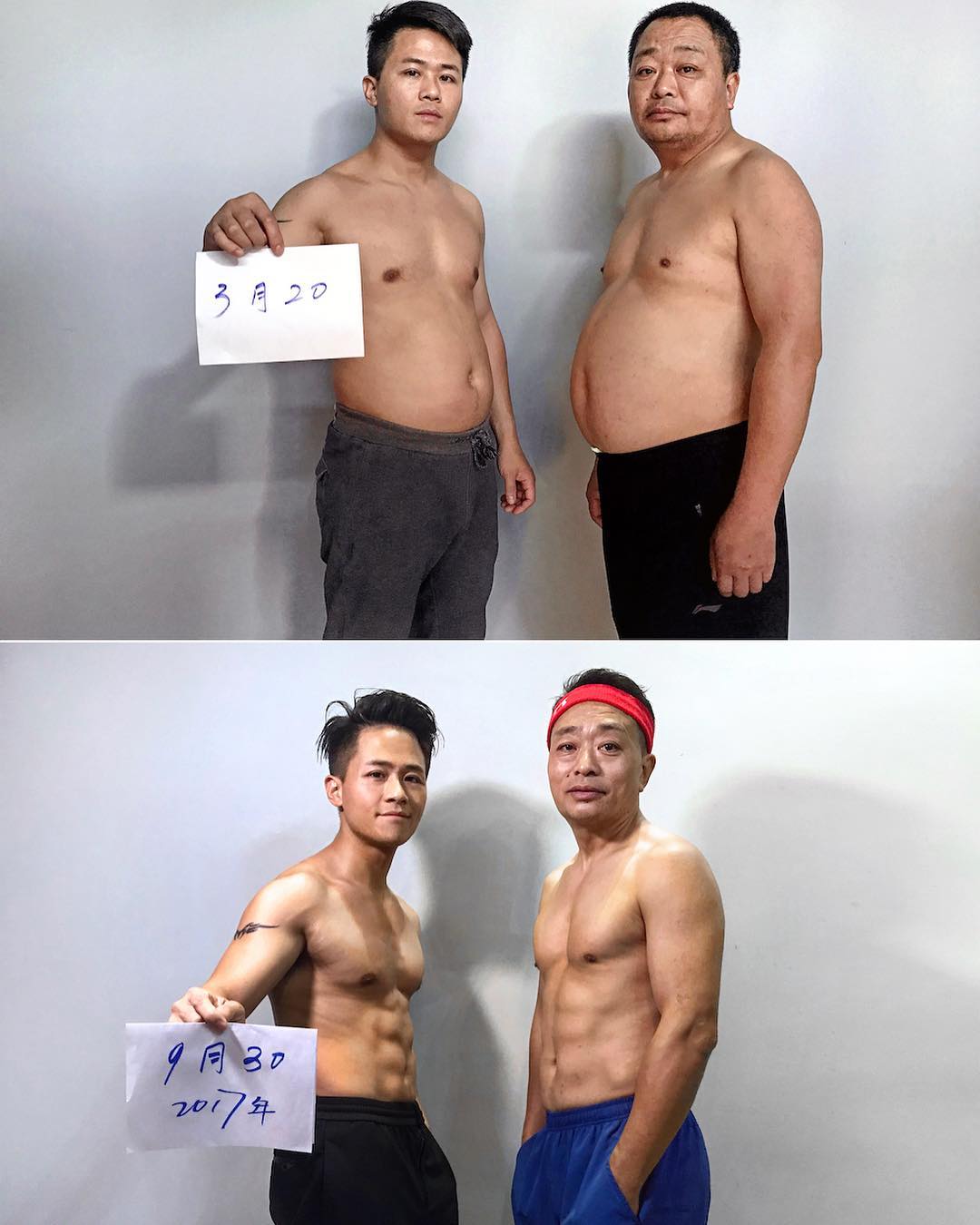 The initiator himself was the son. He hoped his father could lose his beer belly and feel happy again, so he encouraged his old man to hit the gym and promised to join him.
Hopefully, Guoliang, a Chinese photographer, documented the fantastic journey over time where they both went from having dad bods to six packs.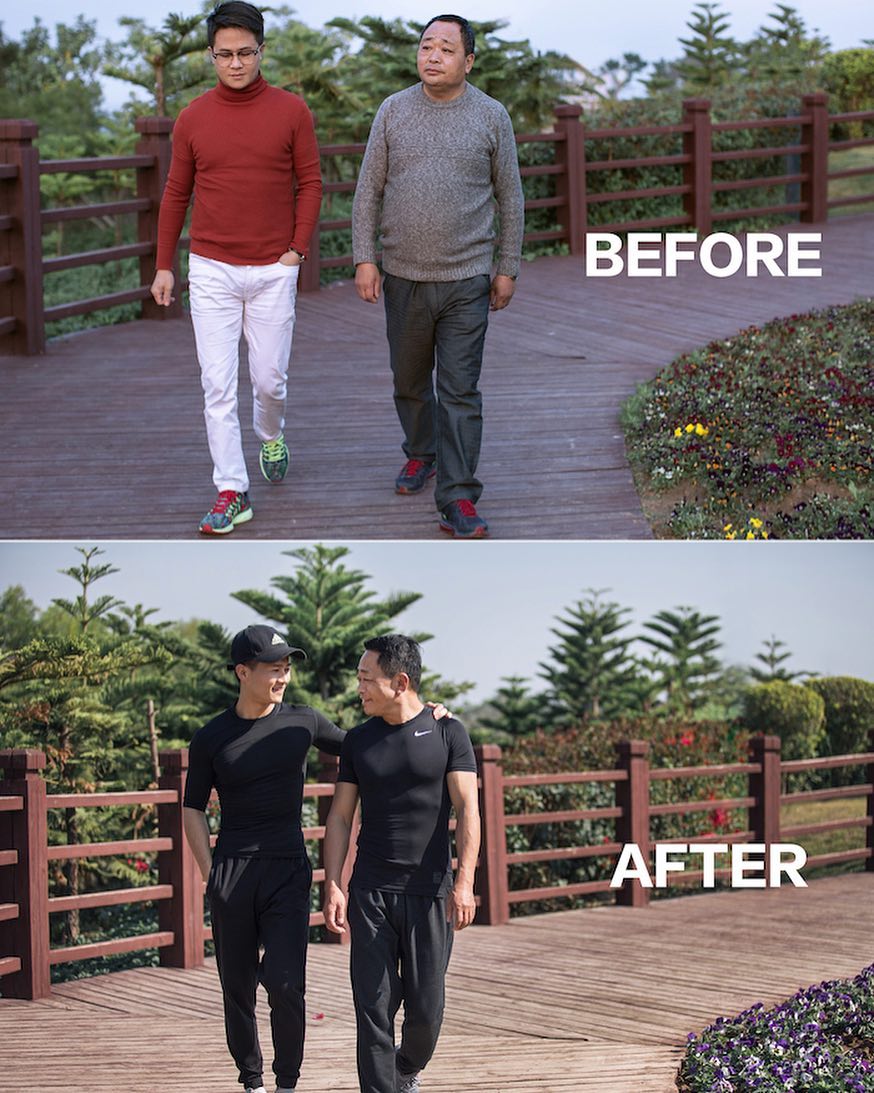 "Previously my dad was shy and didn't talk much; now he's much happier and more energetic. He even looks a decade younger," Guoliang said to the Daily Mail.
"My father was going through difficult times then. He owned a small bamboo factory, the business had gone down, and he lost money."
"He's a reserved person and doesn't like sharing his trouble, so he resorted to alcohol and got drunk often."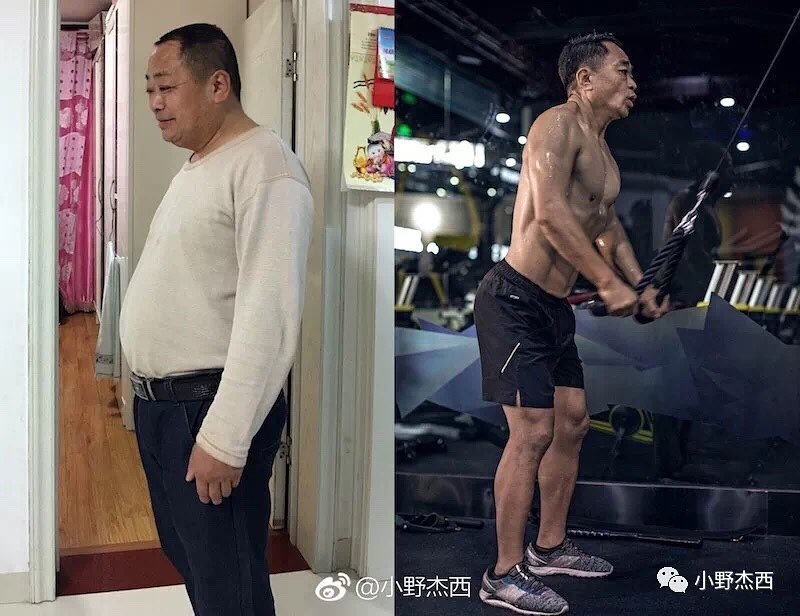 "He spent hours on end playing with his phone and wouldn't leave the house."
The caring son firmly decided to cheer his father by deliberately gaining 1.6 stone (22 pounds).
After that, the pair from south-east China's Fujian Province started working out in the gym for five days a week for seven months.
"In my mind, my father has always been a tall and strong person. His depression shook me and made me feel determined to change him," he wrote in his online blog on WeChat.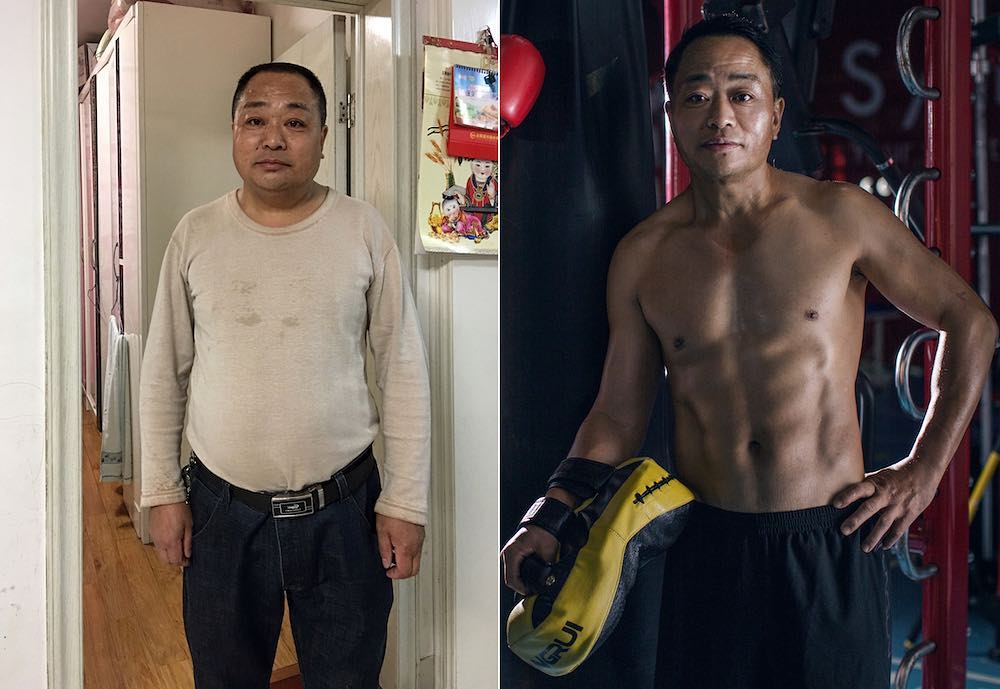 Guoliang's father, who is 5ft 6in tall, weighed 13 stone (183 pounds). Thus he managed to torch 3.1 stone (44 pounds) of fat.
What about the son, his achievement was in dropping from 11 stone (158 pounds) to 9.4 stone (132 pounds).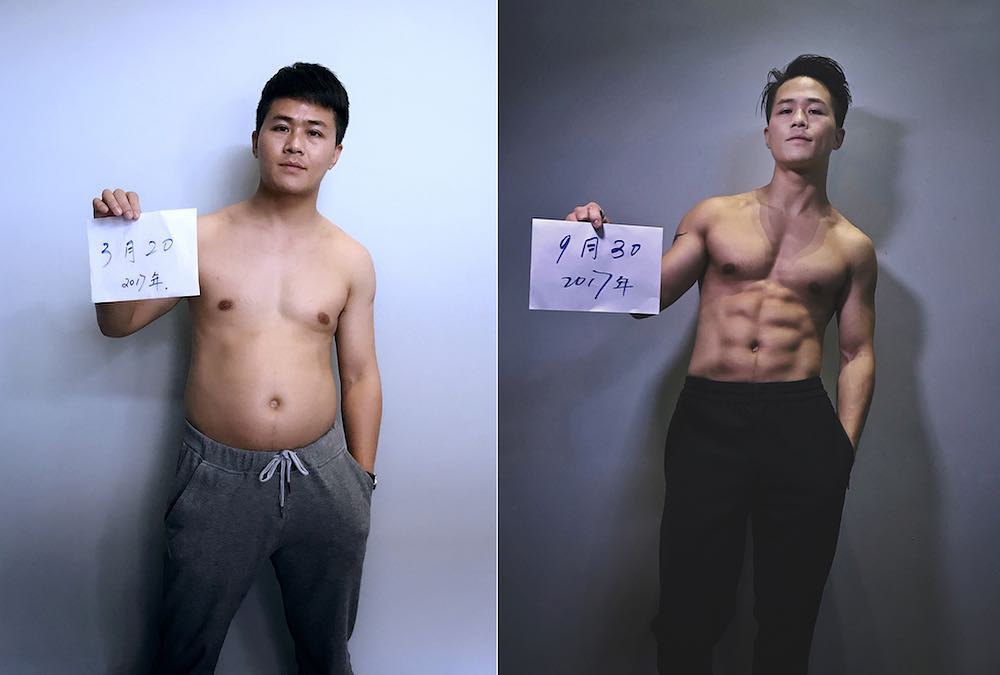 The photographer and new father said he missed his father so this journey helped them to get to know each other much better.
Guoliang continued: "Every ten days, we would record our changes until September 30. We never stopped working out."
"Exercising in the gym is a self-challenge, but also a self-cultivation. [My father and I] cooperated with each other and constantly encouraged each other. We have built a special bond through it."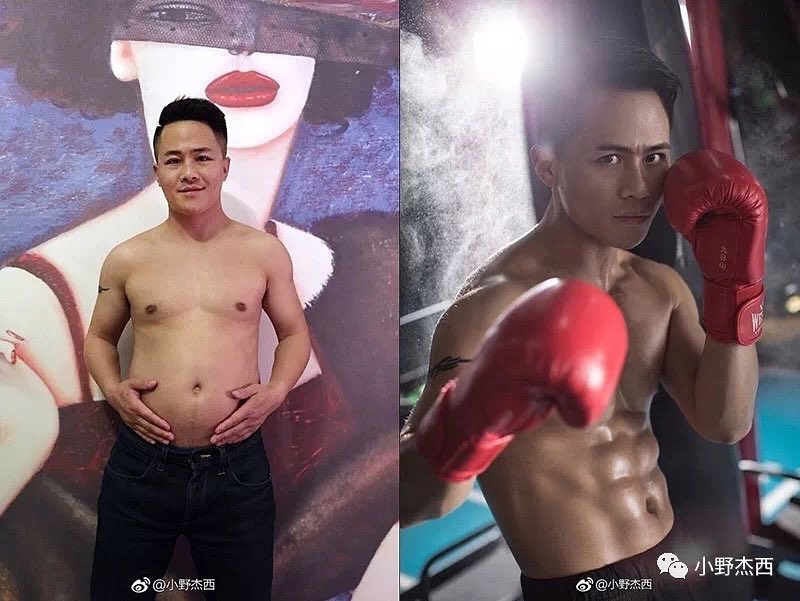 "My mum's health is not good, so she would do some light jogging with my dad."
"Now my father is like my brother, my teacher and my friend, could any father-and-son relationship be better?"
Asked to describe how the memorable journey has changed his views on life, Chinese photographer used a famous line from film Forrest Gump: "Life is like a box of chocolates. You never know what you're gonna get."