Floyd Mayweather vs. Conor McGregor is nothing new. Muhammad Ali's 1976 match with Japanese pro wrestler Antonio Inoki was every bit as farcical and money-grabbing.
Muhammad Ali was at the peak of his pop-culture popularity during the summer of 1976. Eight months removed from the 'Thrilla in Manila' where he and Joe Frazier beat the pulp out of each other, the world champion was approached by Tokyo-based promoters for a contest against professional wrestler Antonio Inoki. While not a global phenomenon like Ali, Inoki was a big star in his country.
Muhammad Ali agreed to travel to Japan to take on wrestler Antonio Inoki in a so-called 'mixed martial arts championship of the world' in June 1976. For Ali the motivations were even simpler. The $6mn (about $25mn adjusted for inflation) on the table was the most he had been offered for a contest.
The worldwide audience television audience eventually reached over a billion people — roughly three times the current population of the United States. A live broadcast brought over 30,000 to Shea Stadium. In Ali's official biography, 'His Life and Times', written by Thomas Hauser, promoter Bob Arum recalled: "It was the nightmare to end all nightmares."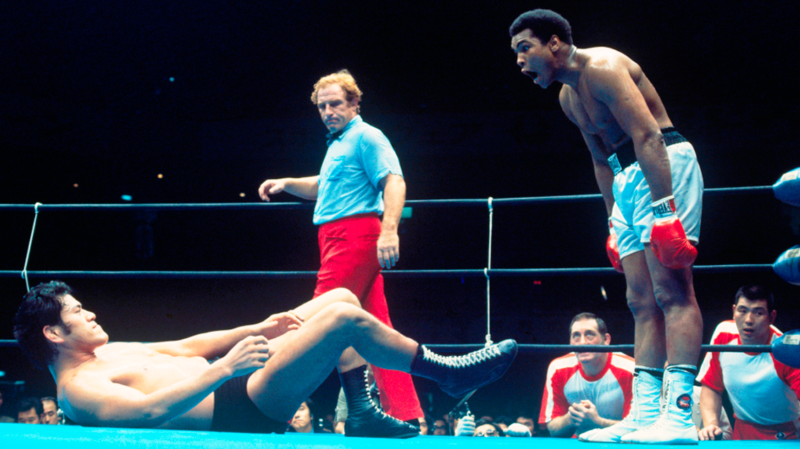 Recounting the fight recently, Arum said, "15 rounds of that nonsense and then the referee called it a draw. Ali's leg was infected and he almost lost the fight against Norton that September." Ali had suffered blood clots and ruptured vessels near both knees and the doctors administered blood thinners.
The wrestler adopted Ali's ring music and "bom-ba-ye" catchphrase en route to global stardom. Ali, in turn, invited him to his wedding a year later. But the bout left a legacy larger than their friendship.
That was not the only boxer versus wrestler match on the card. Earlier, former Ali foe Chuck Wepner – the inspiration for the Rocky movies – was thrown out of the ring in the third round of his bout against 7ft 1ins Andre The Giant.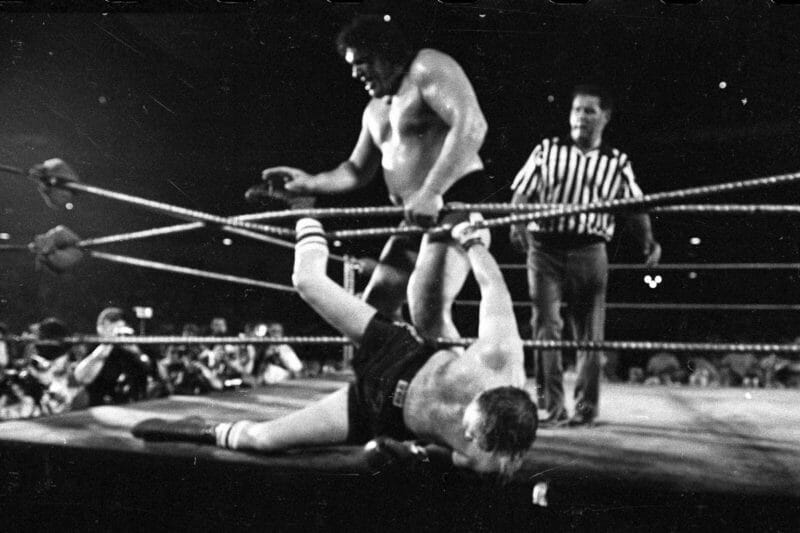 Floyd Mayweather Jr. defeated Conor McGregor by technical knockout before a crowd of 14,623 at T-Mobile Arena in Las Vegas on Saturday. Mayweather moved his record to a historic 50-0 with 27 knockouts.