People always say that the opposites attract. Here we will try to break or maybe to prove this statement. Let`s see what will it result in.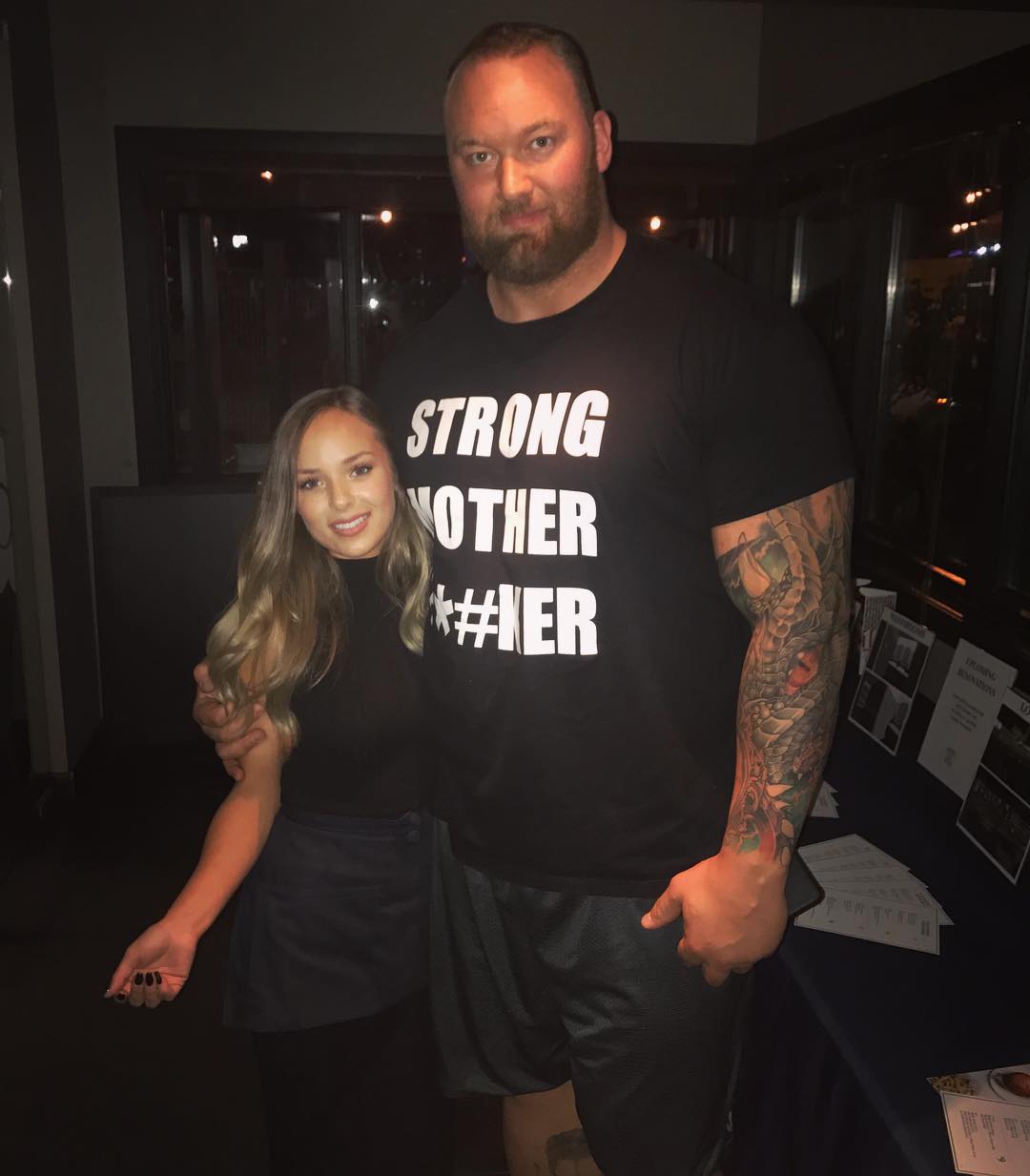 Icelander Hafthor Julius Bjornsson (Hafþór Júlíus Björnsson) is dating Canadian Kelsey Henson. As you may all know an extra popular actor (1 million Instagram followers) takes his nickname because of his incredible anthropometric data. He stands at 6'9″ and weighs somewhere around 400 pounds. Whereas his girlfriend Kelsey is just 5'2″.
Some sources say that Pro Strongman and actor, 7x Iceland's Strongest Man and 3x Europe's Strongest Man in his home country of Iceland has a very tiny dog named Asterix. It turns out that a man with such huge muscles, huge workouts and huge meals prefers to be surrounded by tiny things including his dog and his rather petite Canadian girlfriend, Kelsey Henson.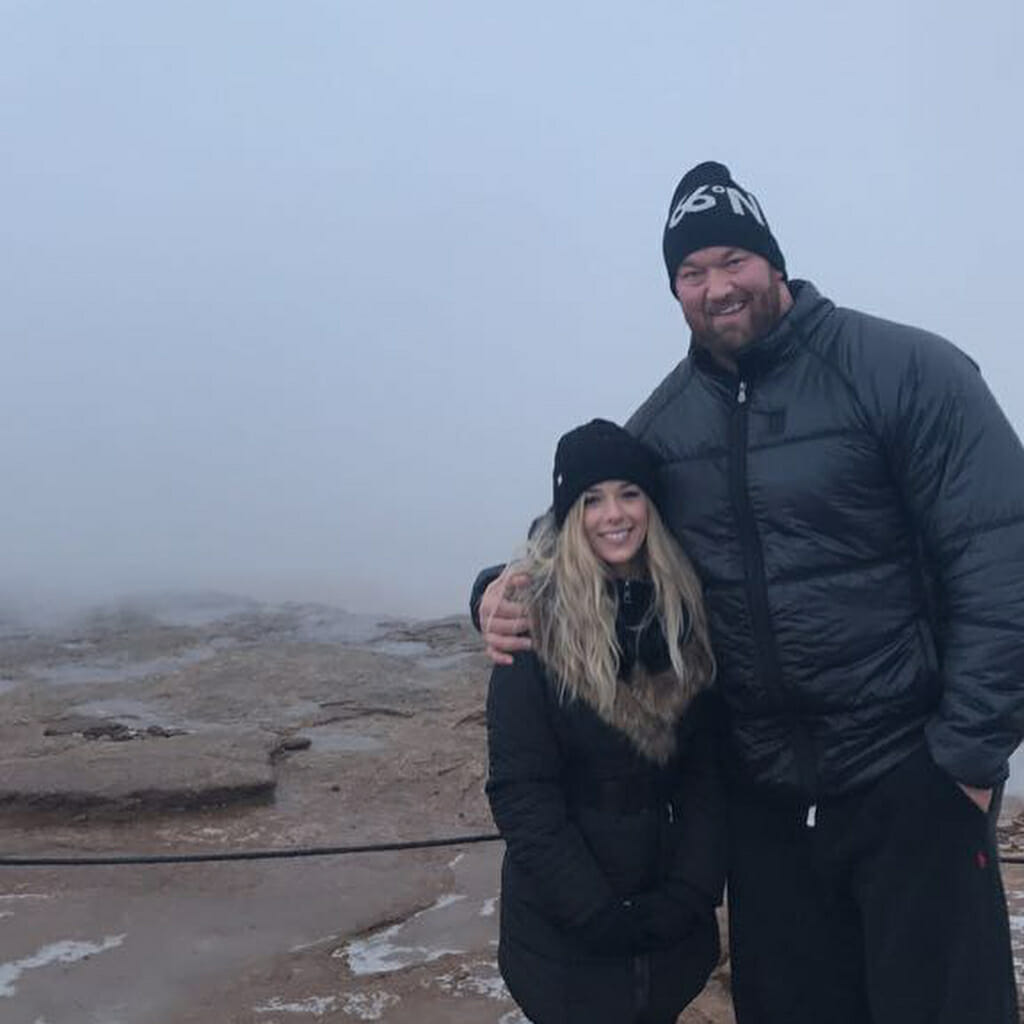 The world's community took a look at this couple because of the attention attracted to them after posting a picture while being in Hafthor's home country of Iceland. It shows our young couple standing together, and it seems that The Mountain is half his size bigger than his beloved one.
While looking at this photo, the next questions appear unconsciously: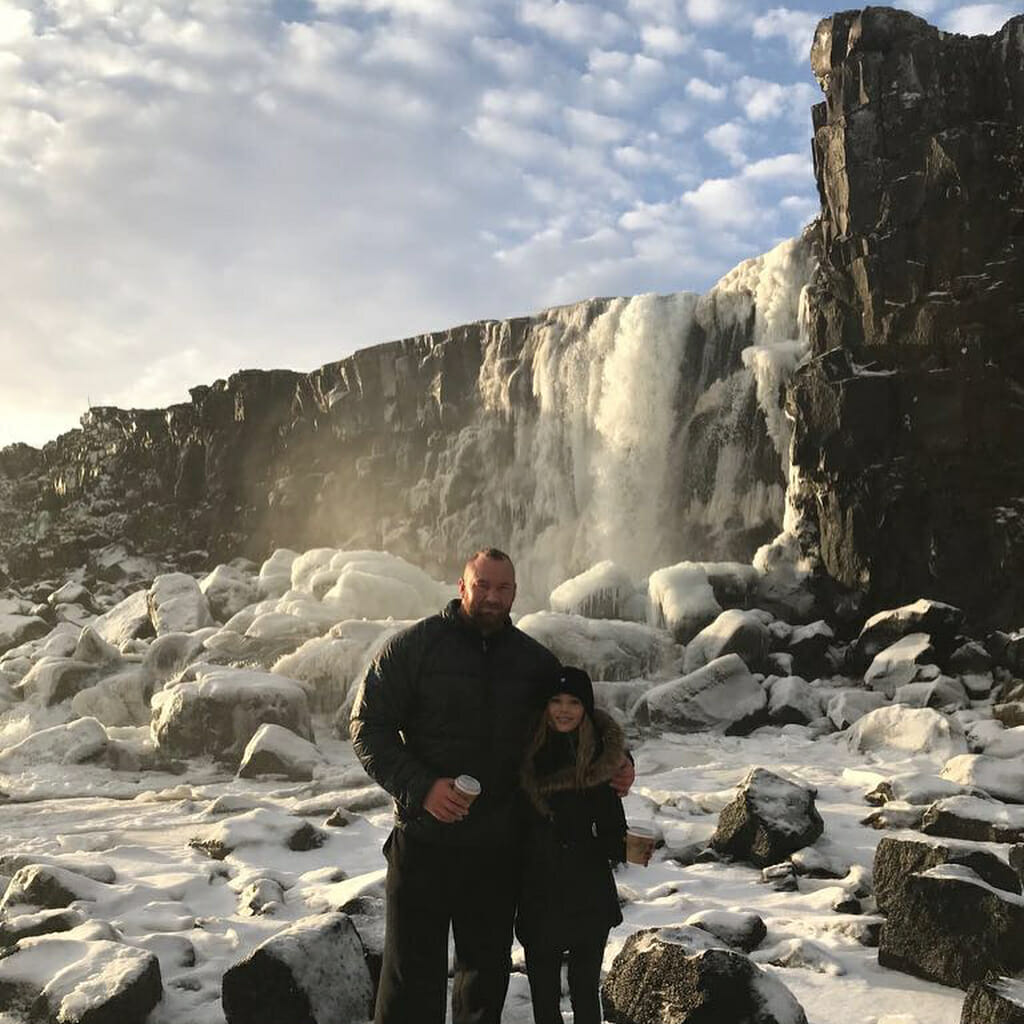 Do they have different sized tables and chairs when they eat at home? Otherwise, it'd be tough to sit together.
The next one we took from the comments: "How do you kiss? Do you jump into his arms every time and wrap your legs around his waist? Please post a picture of this impressive action."
By the way, Kelsey has a great sense of humor as she replied the next: "…he bends, I tiptoe. Or just say screw it, pick me up."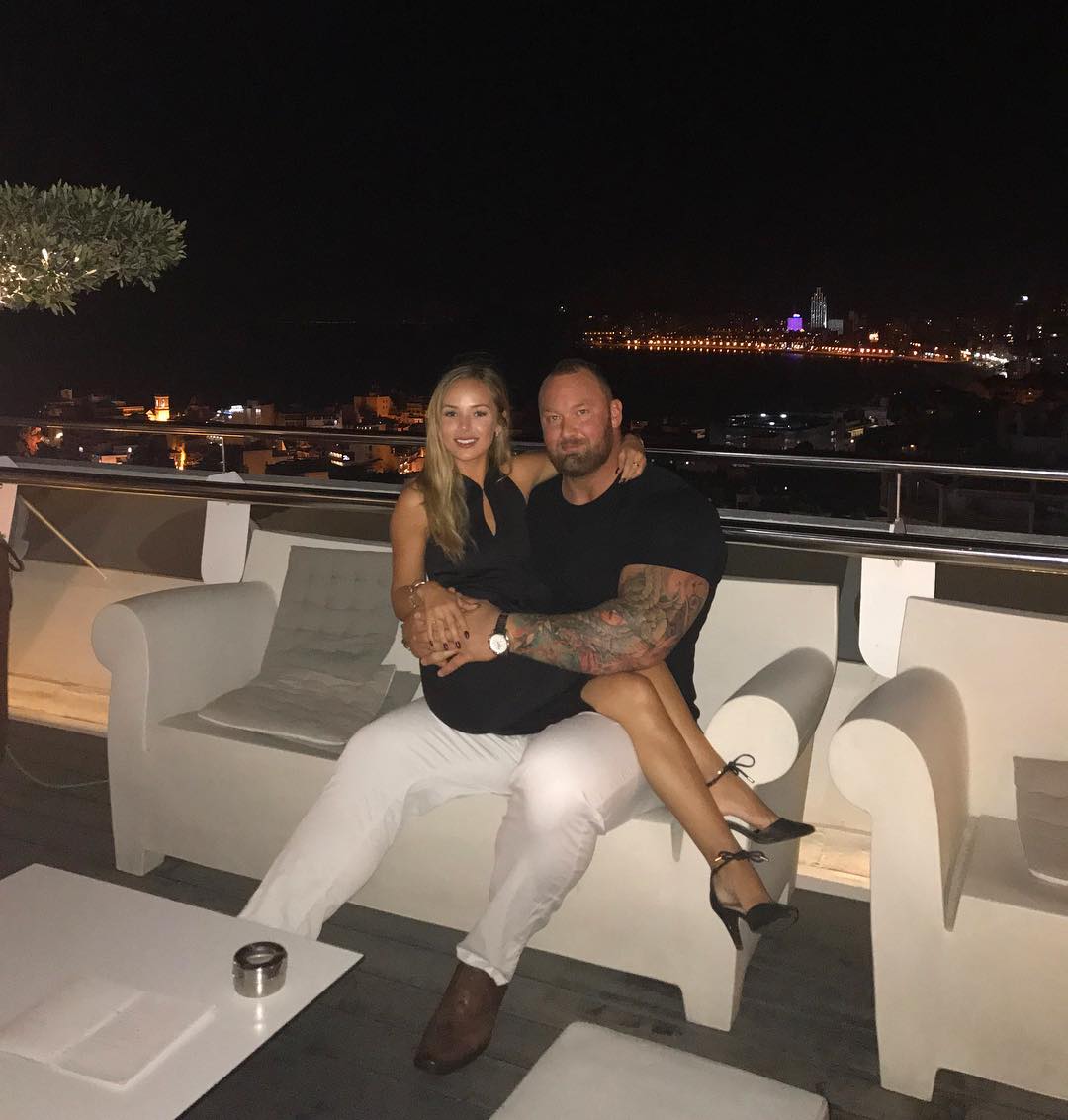 Taking all the rumors and jokes away have to say that the couple seems to be having the time of their lives. Hafthor and Kesley have reportedly taken numerous trips together to Spain, Cyprus and his homeland of Iceland.
Moreover, what actually have to common them is there love to sports. However, even here somebody can find it funny how big the difference between their weights is (the girl posted a photo lifting "incredible" 15-pound dumbbells, while The Mountain deadlifts 771 pounds).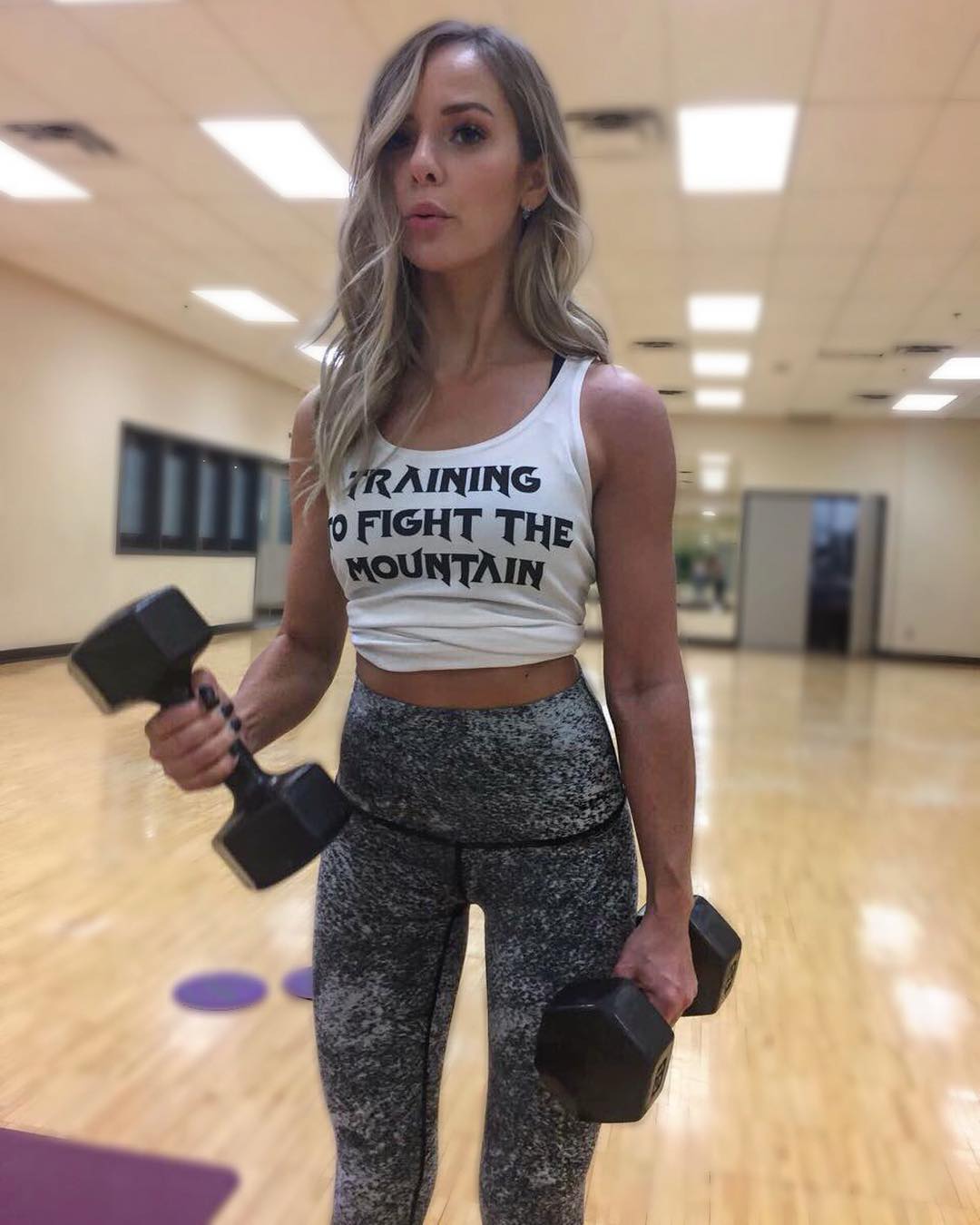 All in all, have to admit that precisely this girl pushes him forward, up the career stairs. All his significant roles were acted while being in the relations with the Canadian beauty.