Sly Stallone is no longer a young pup, but it worth admitting the man who graced our screens for decades with Rocky and Rambo movies isn't about to slow down anytime soon.
The 72-year-old posted a pic on Instagram of himself and his tatted arms getting jacked ahead of the release of Rambo 5.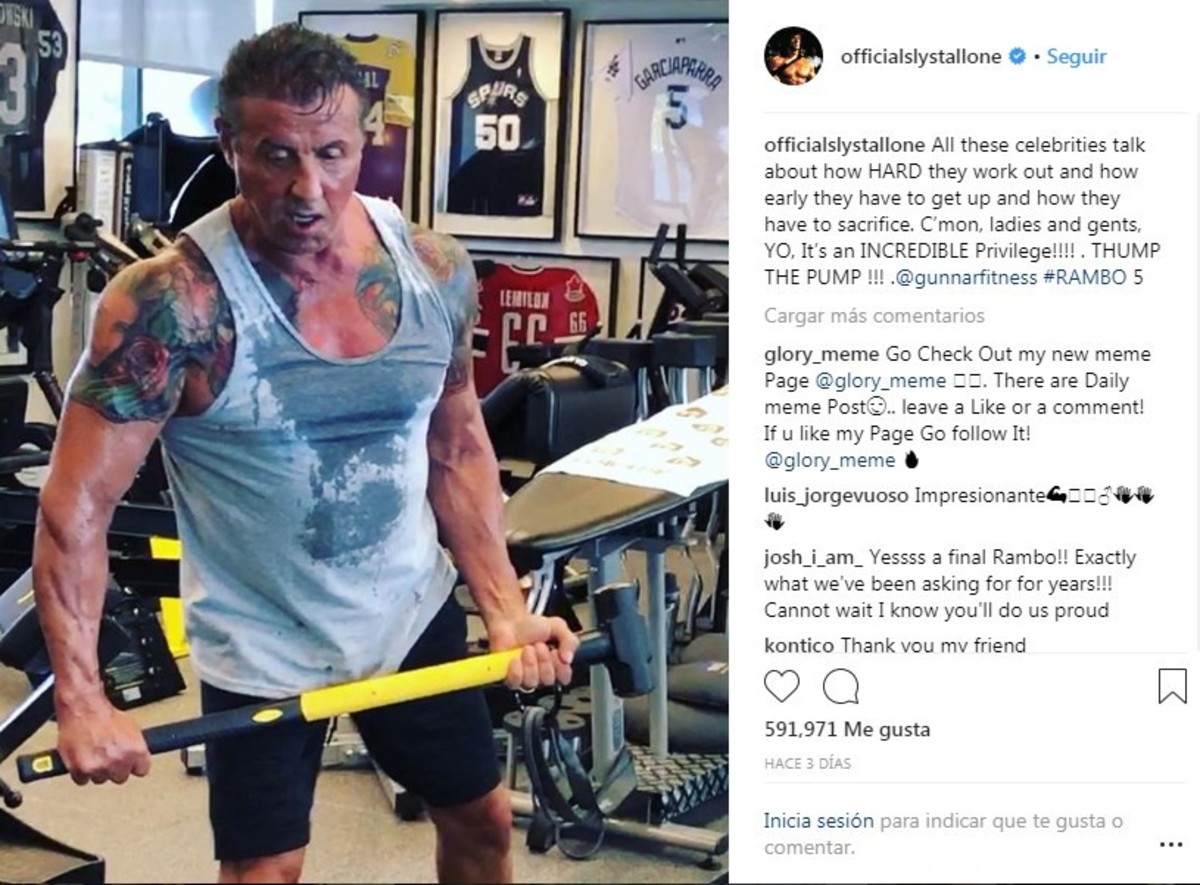 The post was soon deleted, but Internet didn't forget him carrying a sledgehammer.
He calls out the rest of Hollywood for being soft and reminding actors they get to play pretend for a living.
https://www.instagram.com/p/BifUttWjndO/?utm_source=ig_embed
"All these celebrities talk about how HARD they work out and how early they have to get up and how they have to sacrifice. C'mon, ladies, and gents, YO, It's an INCREDIBLE Privilege! THUMP THE PUMP!"
Looking at Stallone's shoulders and arms in recent pictures he looks jacked. And he is no stranger to working hard in the gym. His Instagram account is full of inspirational videos and photos for everyone of any age.
Hope Sly would entertain us with workout updates more often as his preparation seems out to reach the peak.
https://www.instagram.com/p/BkVUR6vjwRN/?taken-by=officialslystallone
https://www.instagram.com/p/Bg1UsSVjDh0/?utm_source=ig_embed&utm_campaign=embed_loading_state_control
https://www.instagram.com/p/BgodB_Gj4Uo/?utm_source=ig_embed&utm_campaign=embed_loading_state_control
https://www.instagram.com/p/Bgl530wjKpW/?utm_source=ig_embed&utm_campaign=embed_loading_state_control
https://www.instagram.com/p/BgRXatGj4YD/?utm_source=ig_embed&utm_campaign=embed_loading_state_control