Anllela Sagra is a Colombian fitness model, bodybuilder, and social media influencer. Her journey from a fashion model to a fitness sensation is inspiring and motivating for anyone who aspires to achieve a fit and healthy lifestyle. With millions of followers on social media, Anllela has become a role model for fitness enthusiasts all over the world. This article explores the life, career, and fitness journey of Anllela Sagra in detail.
Early Life and Education
Anllela Sagra was born on October 6, 1993, in Colombia. She grew up in a family of athletes and was always interested in sports and fitness from a young age. Anllela started dancing at the age of 5 and later pursued a career in fashion modeling. She worked as a fashion model for several years and became quite successful in the industry. However, she always felt that something was missing and wanted to explore her passion for fitness.
Fitness Journey
In 2013, Anllela decided to focus on fitness and started training in the gym. She began lifting weights and following a strict diet to transform her body. Anllela was determined to build a lean and muscular physique and worked hard to achieve her goals. She soon started to see results and fell in love with the process of building a fit and healthy body.
Anllela's transformation from a fashion model to a fitness model was remarkable. She gained a lot of muscle mass and developed a toned and muscular physique. Anllela's dedication and hard work paid off when she won the Musclemania Colombia Championship in 2015. She was also named the Best Female Newcomer at the event.
Career in Fitness
Anllela's success in the Musclemania Colombia Championship opened up new opportunities for her in the fitness industry. She started getting offers for fitness modeling and endorsements from fitness brands. Anllela quickly became a popular fitness model and started working with some of the top fitness brands in the world.
Anllela also started sharing her fitness journey on social media. She created a YouTube channel and started posting workout videos, nutrition tips, and motivational content. Her videos became very popular and she soon gained a large following on social media.
Anllela's popularity on social media led to more opportunities in the fitness industry. She started working as a personal trainer and fitness coach and helped many people achieve their fitness goals. Anllela also started organizing fitness events and workshops to share her knowledge and experience with others.
Philosophy and Training
Anllela's fitness philosophy is based on hard work, dedication, and consistency. She believes that anyone can achieve their fitness goals if they are willing to put in the effort. Anllela follows a strict diet and training regimen to maintain her physique. She focuses on weight training, cardio, and high-intensity interval training (HIIT) to build muscle and burn fat.
Anllela's workout routine includes a combination of compound exercises, isolation exercises, and cardio. She likes to vary her workouts to challenge her muscles and prevent plateaus. Anllela also emphasizes the importance of proper nutrition and recovery. She follows a high-protein diet and makes sure to get enough rest and sleep to allow her muscles to recover.
Anllela Sagra is a true inspiration for fitness enthusiasts all over the world. Her dedication, hard work, and perseverance have helped her achieve her fitness goals and become a role model for many. Anllela's journey from a fashion model to a fitness sensation is a testament to the power of determination and hard work. She has inspired millions of people to adopt a fit and healthy lifestyle and continues to be a source of motivation for many.
About Anllela Sagra:
Nationality: Colombian
Year of birth: 1993
Weight: 125 – 135lbs (56.7 – 61.2kg)
Height: 5'9″ (175cm)
Bust: 34
Hips:  33″
Waist: 24″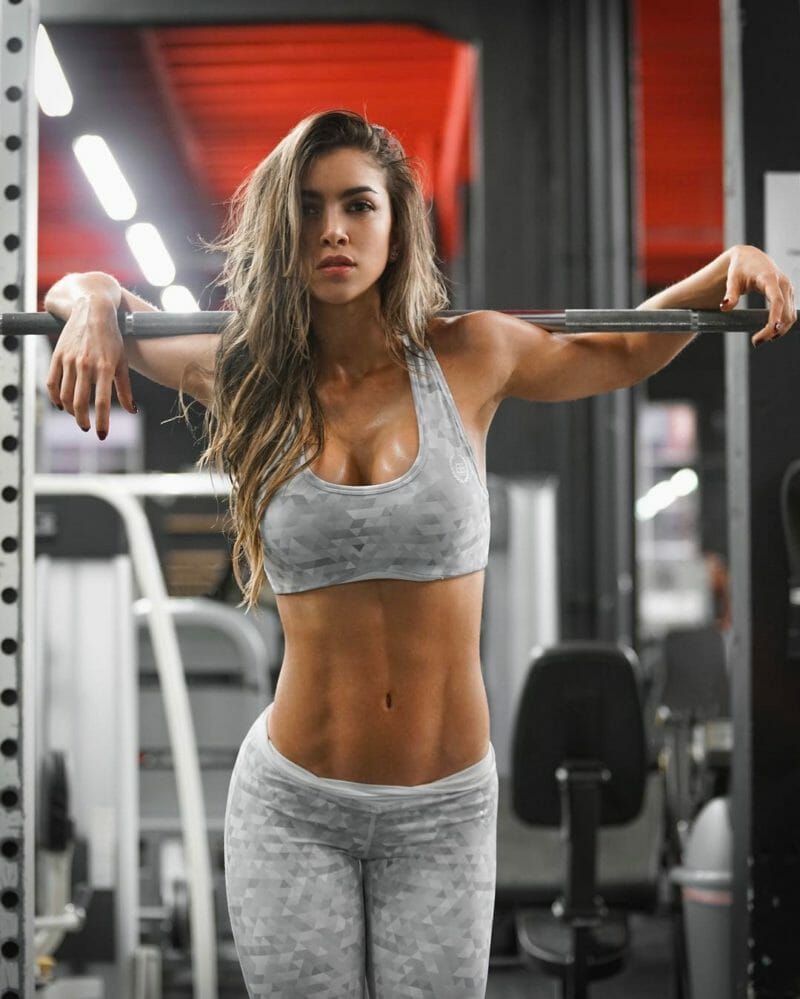 "Four years ago I was undergoing my studies in fashion design, I would only model a few times during the week. I was extremely thin since a muscular body is not something desired in the modeling world."
"One day at the gym I met a trainer who would forever change my life, his knowledge and mentoring catalyzed the lifestyle that I now live."
Her training essentially stopped her modeling career because the muscle mass she was gaining was discouraging Scouters from picking her for shows. They would claim that she was destroying her figure rather than enhancing it. It was at this point that Sagra faced a crossroads: should she be a model like everyone else in Colombia or would she become something else entirely? As evidenced by her popularity as a fitness model, I think we all know what choice she ultimately made.
"Many told me to stop training because I was 'hurting' my body, but the passion I had for the life I was starting to live was incredible," Anllela explained.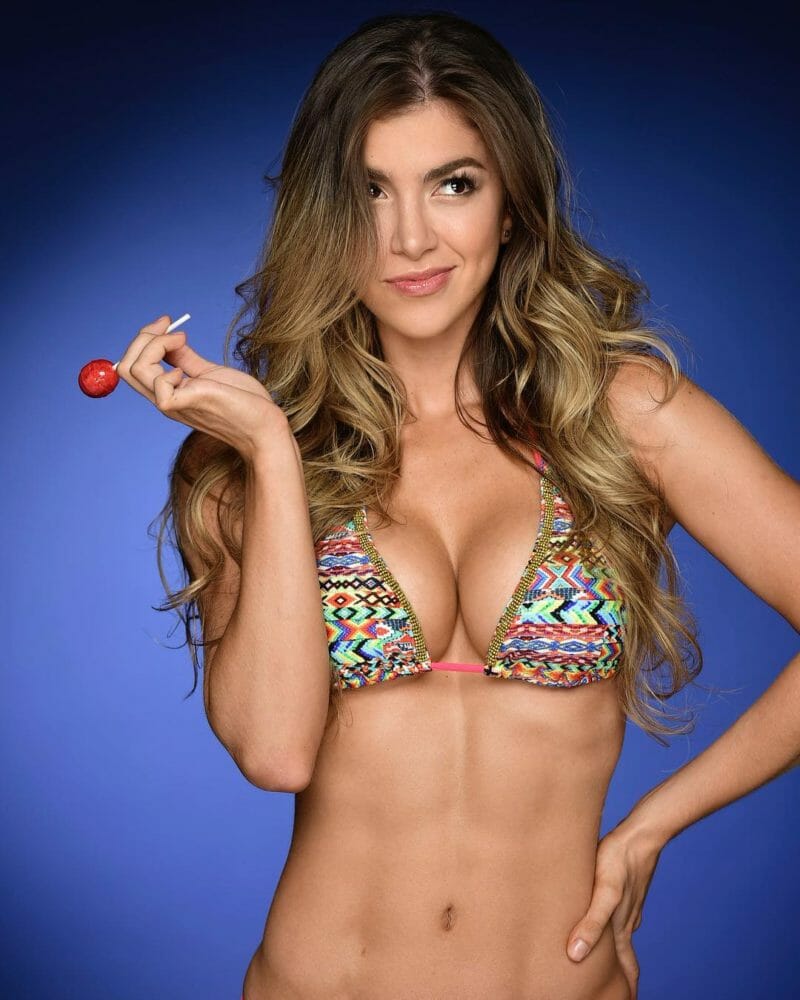 Anllela Sagra's diet:
While training plays an important role in developing her perfectly carved physique, you can't overlook the significance of her diet.
Eat frequently: Anllela eats four times a day and spreads out her meals evenly.
Take protein with every meal: Every meal Anllela eats contains protein in the form of egg whites or chicken and veggies.
Cycle your carbs: Anllela eats zero carbs on the first day of the week. The second day of the week is a low-carb day for Sagra. You can go all out on the third day of the week and meet your normal carb needs as per your body weight.
Cheat meals: Anlella Sagra eats a cheat meal four times in a month which usually consists of a burger, fries, cheesecake, and peanuts.
"Grateful is a small word to express what I feel right now and the happiness it gives me every day to know I can do what I love is amazing."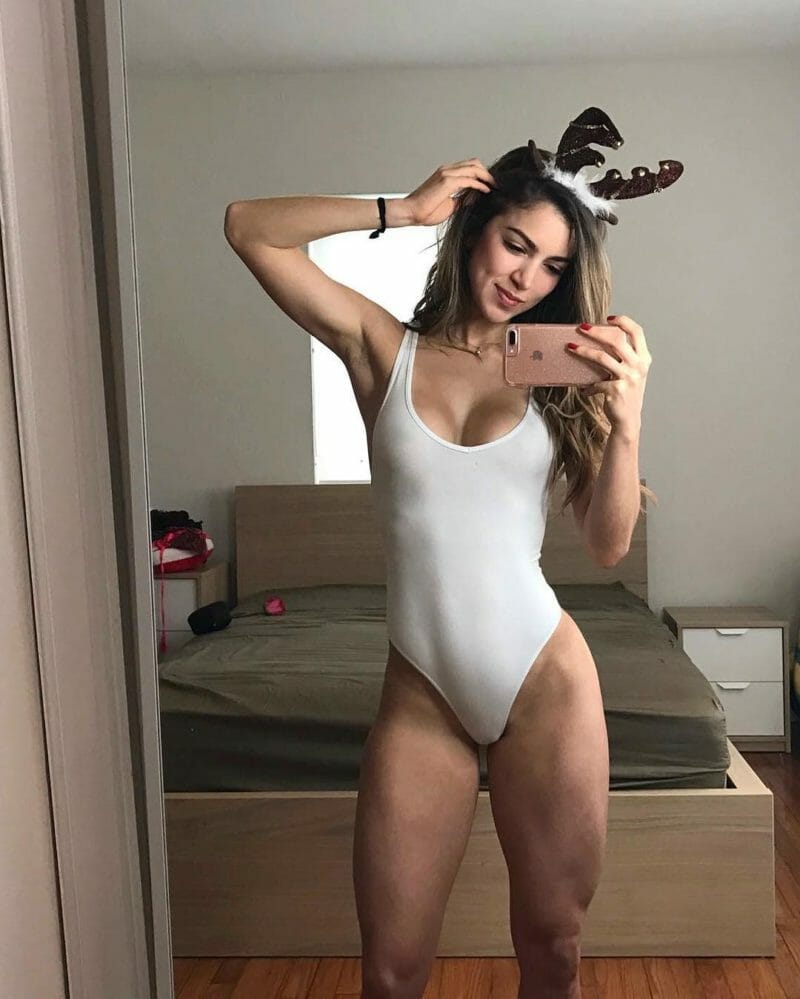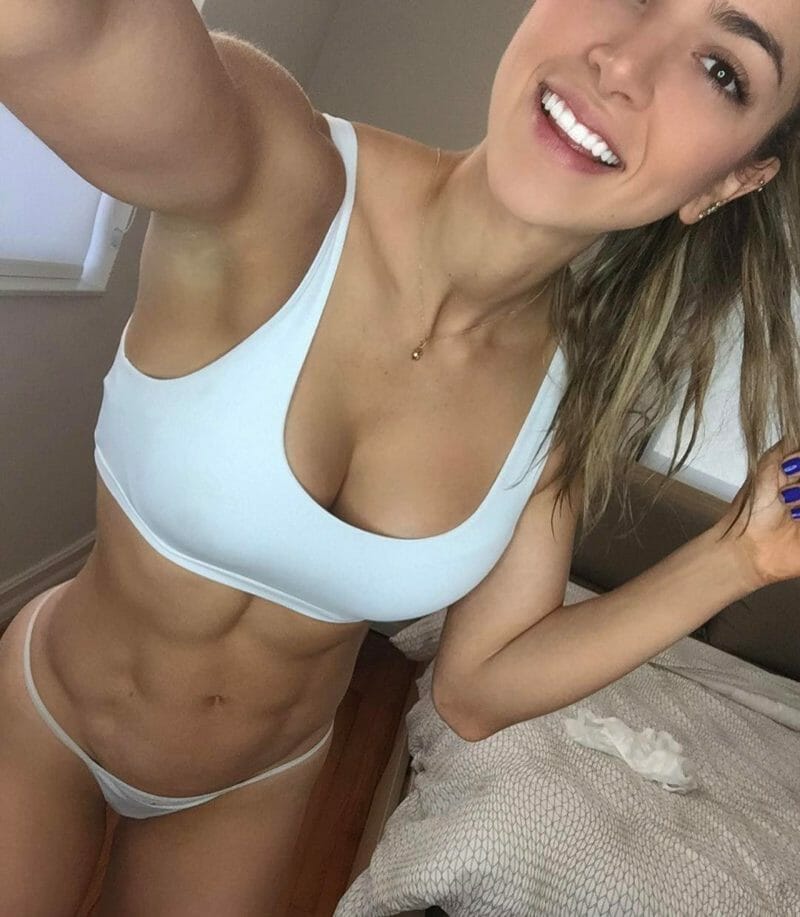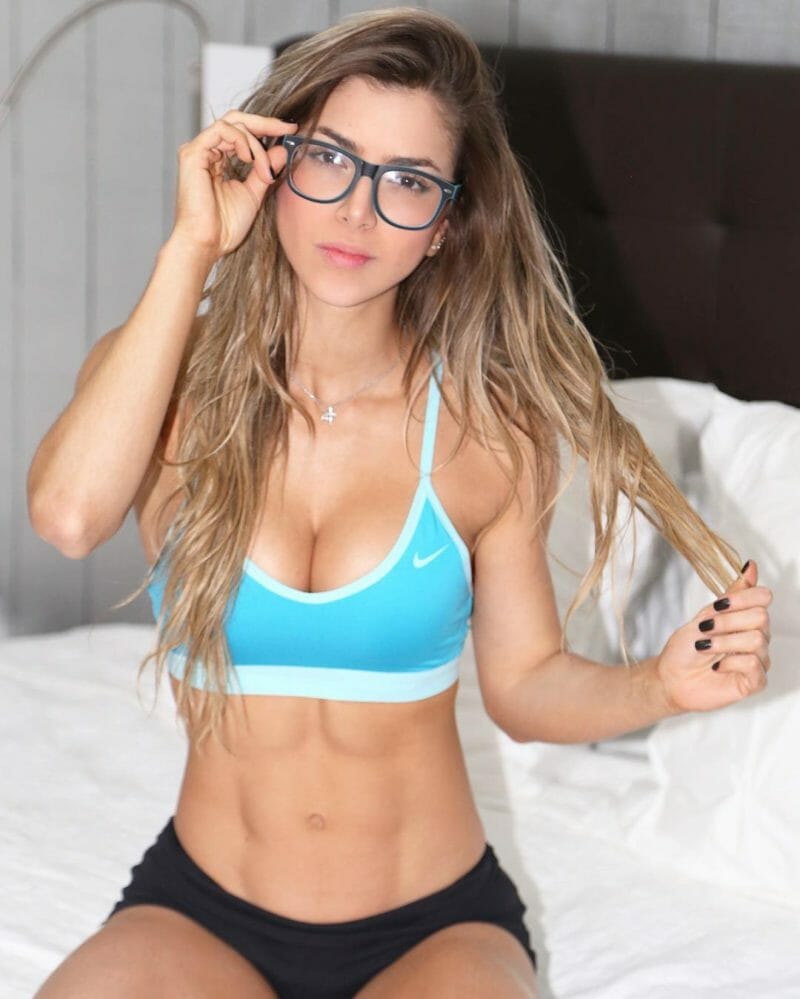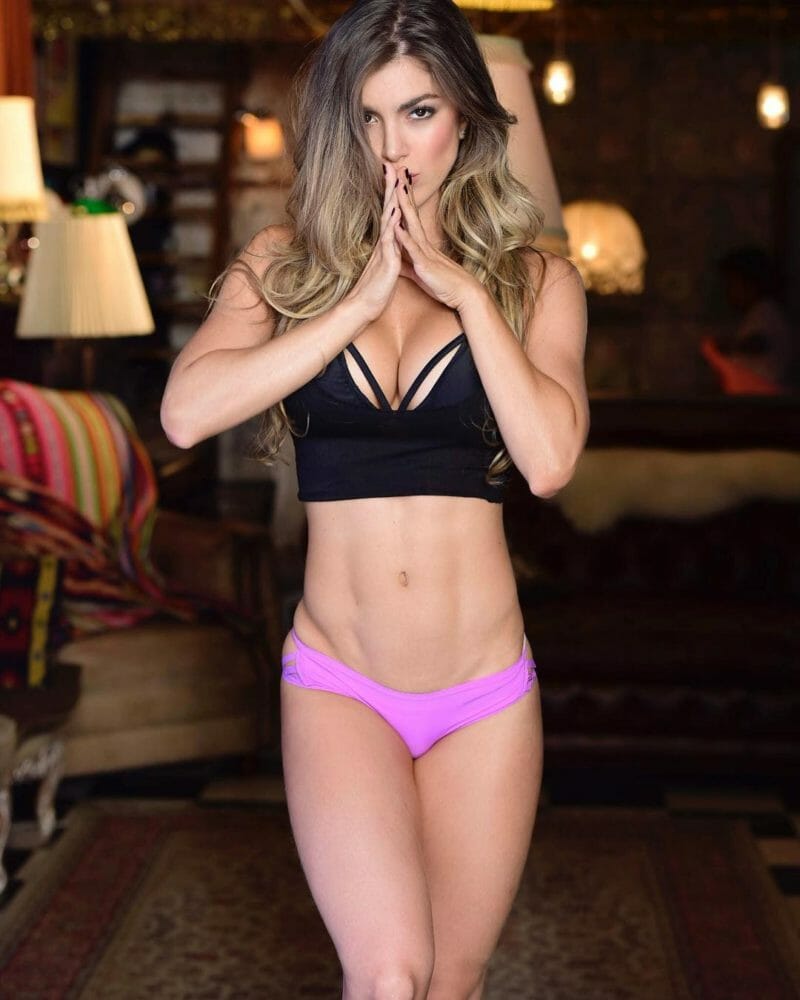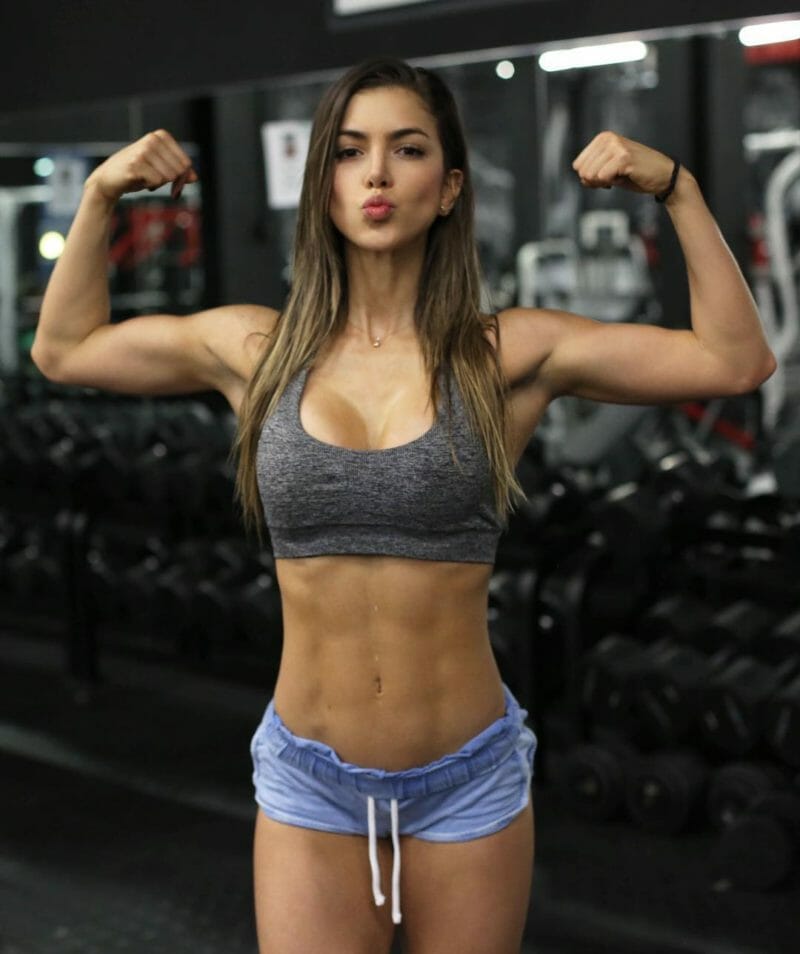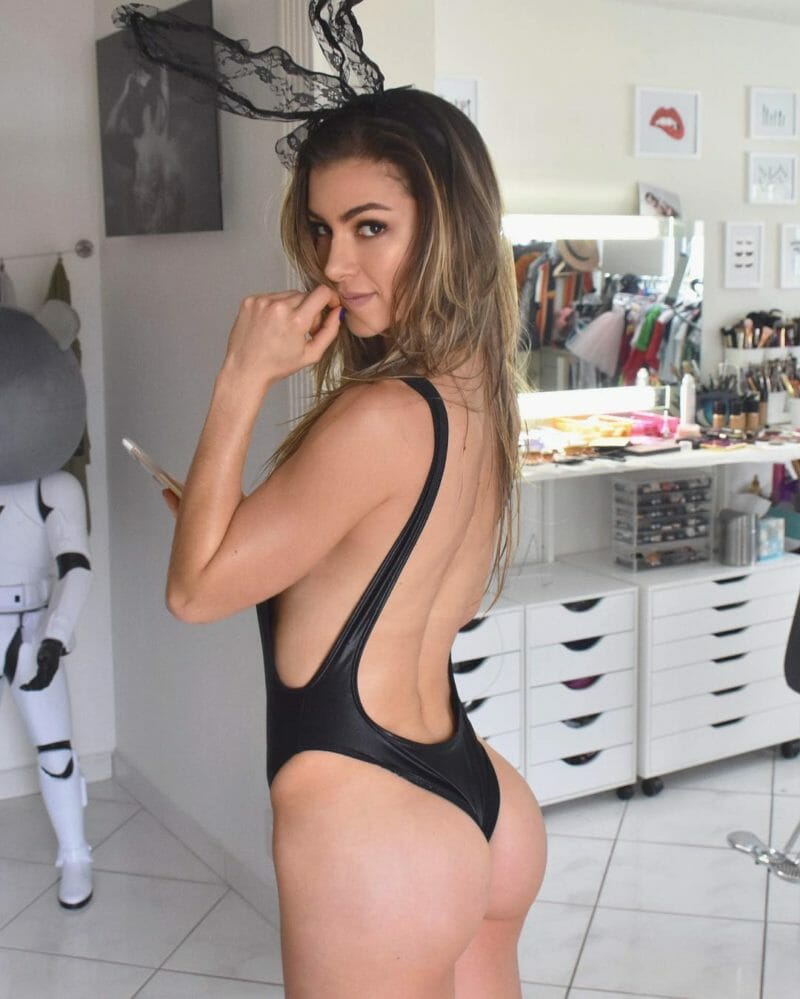 At just 23 years old, Anllela's goal is to help others get to where they desire, motivate and show them the best way to accomplish their goals, and help them believe in themselves.