Robert Forstemann aka Quadzilla is a German track cycling sprinter (former sprint world champion) with incredible legs.
Described as a 'quad off' with Olympic team-mate Andre Greipel, the photo showed his "freakishly large vein-laden muscles", compared with the legs of the road cyclist. Each one of his thighs measures a whole 29 inches.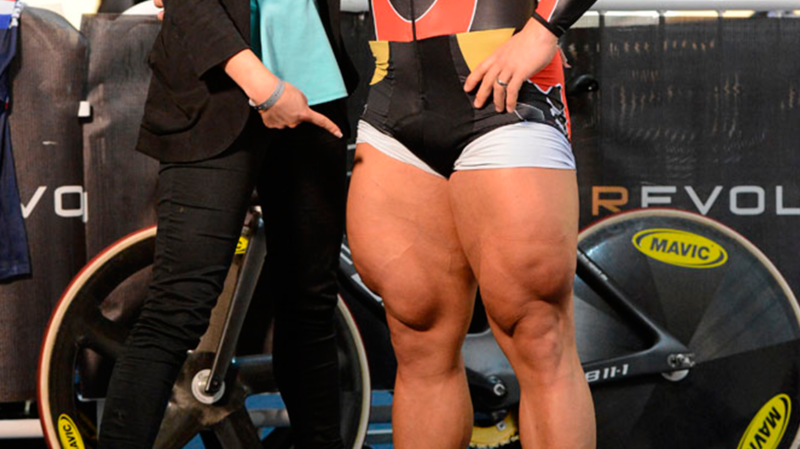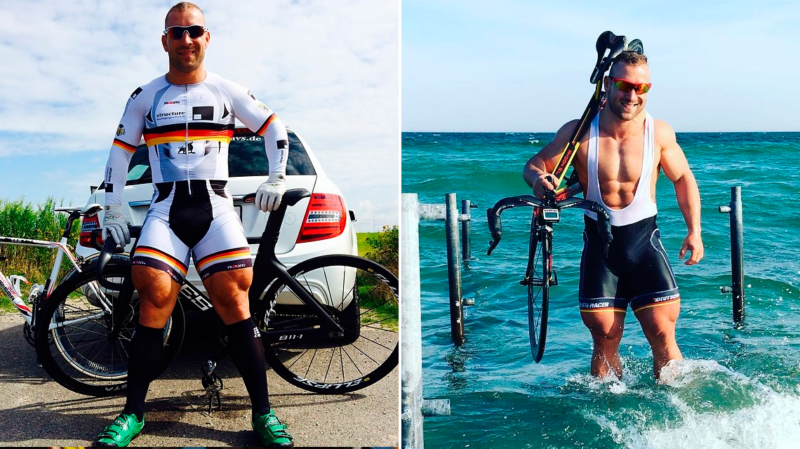 Like all track sprinters, Förstemann regularly works on his power in the gym and is no stranger to squats.