Breaking up with your loved one is never easy. Some people find this process easier to get through than others, but nobody finds it quite as simple as Russian gymnast, Zlata.
The 32-year-old contortionist used her unique skills in an attempt to forget her husband, who she recently separated from. Desperate to stop thinking about him, Zlata channeled all of her energy into a calendar featuring 12 images of herself in various poses.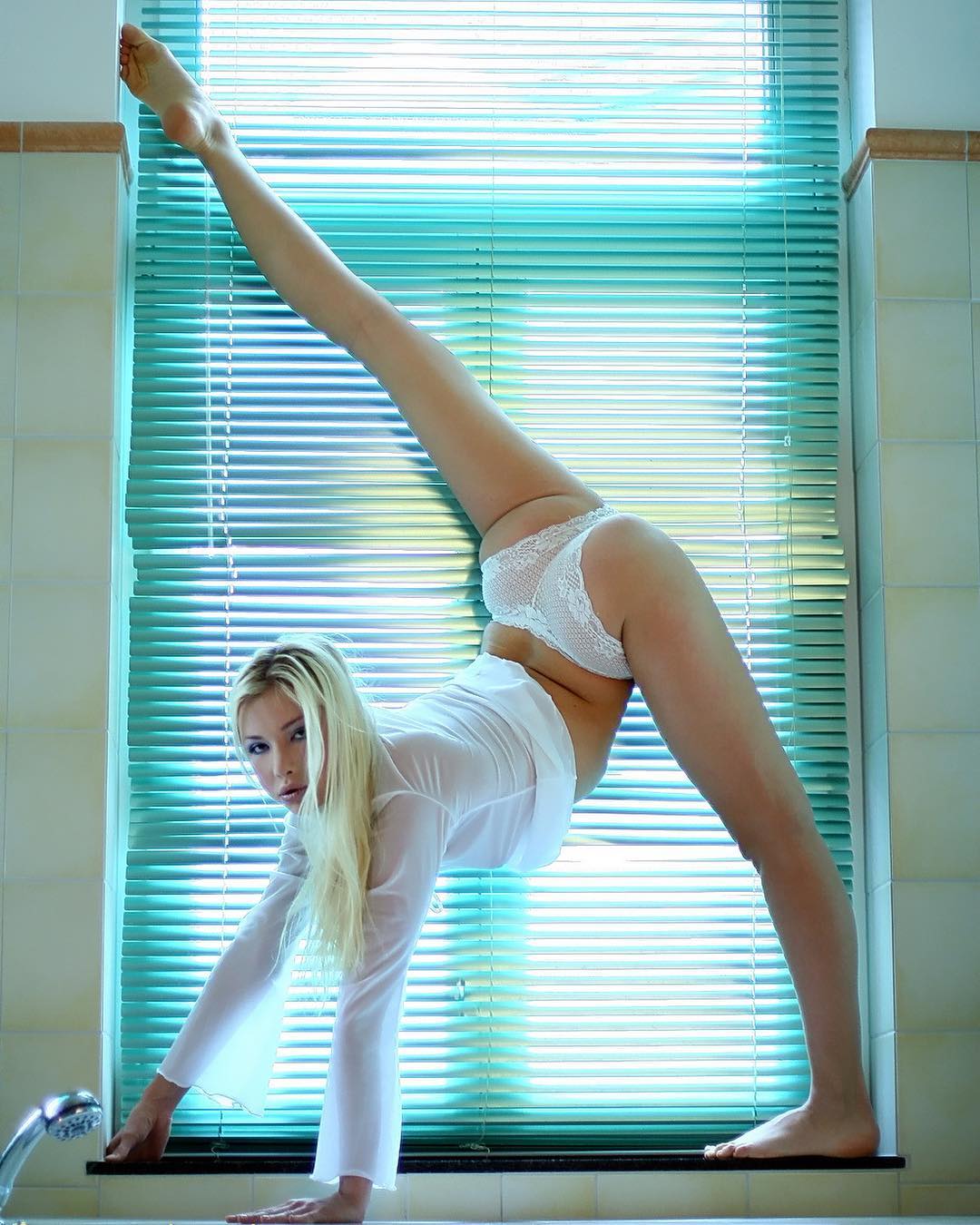 "After this year's separation from my husband, I wanted to emphasize my charms in the new calendar. That was the idea for my new calendar," she told the Daily Mail.
At the age of four Zlata, whose real name is Julia Guenthal, discovered she had a fantastic talent – and she has been bending over backwards ever since to make the most of it.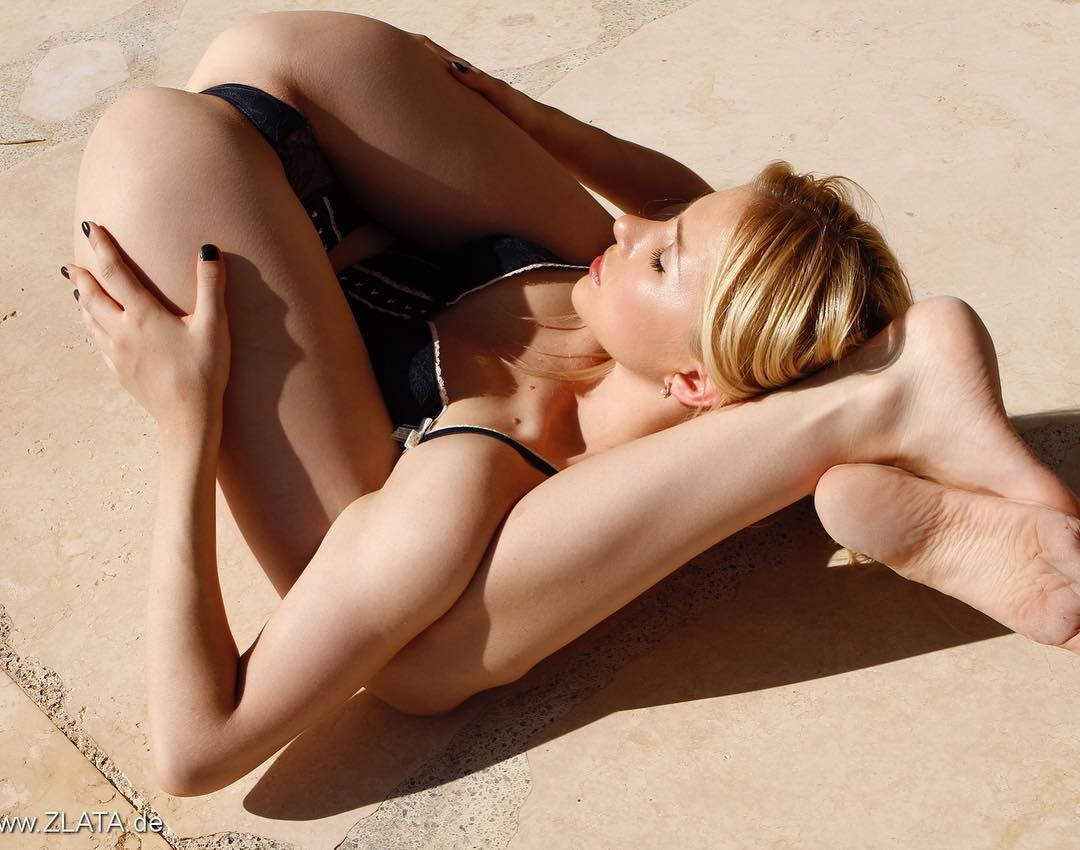 Today the Russian-born former gymnast is one of the world's most extreme contortionists.
At 5ft 9ins and weighing just eight and a half stone, Zlata spends most of her day working out and training for shows around the world.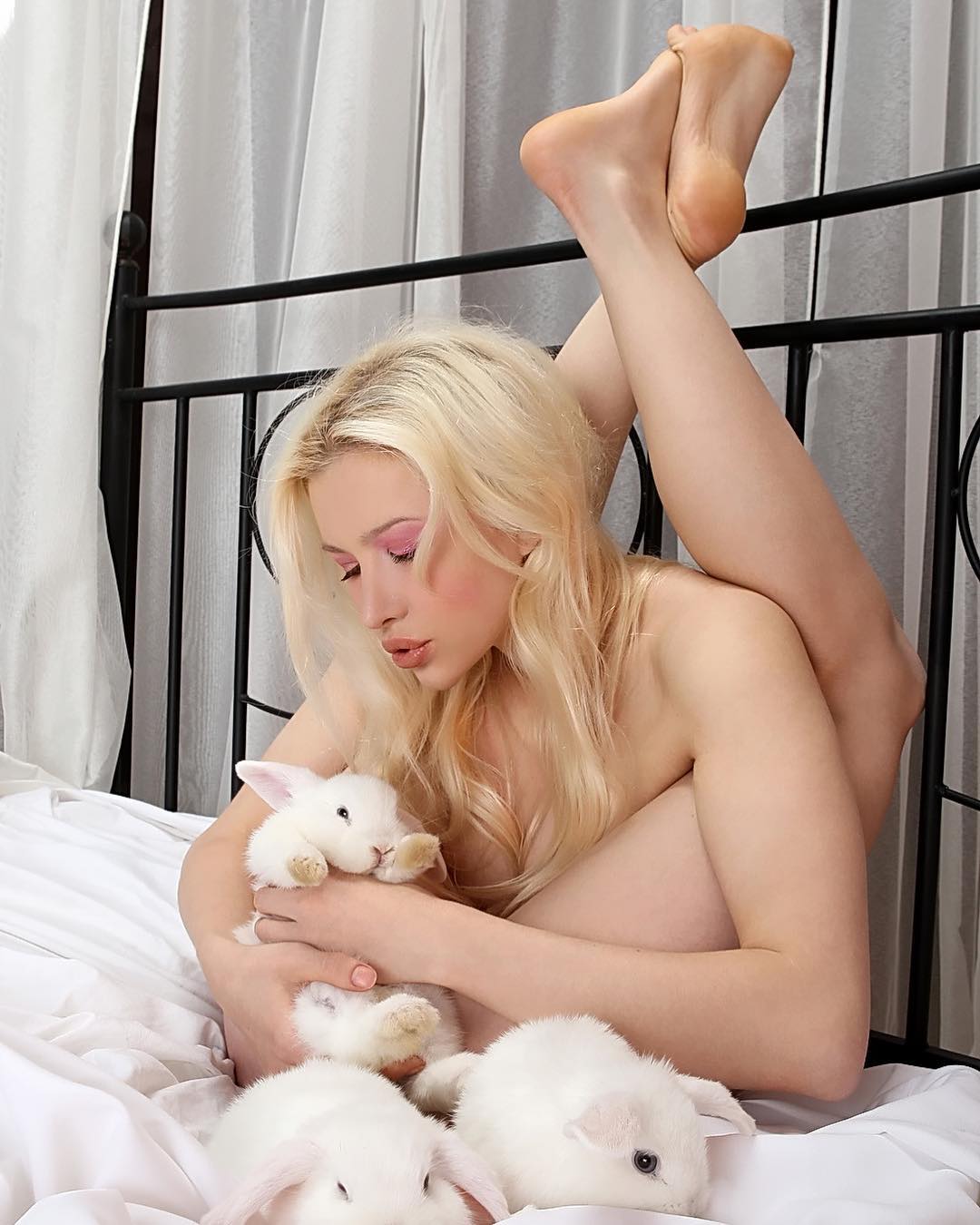 In one of her favourite acts, she bends herself backwards at a perfect 90-degree angle – virtually cutting herself in half, so the back of her hands touches her heels.
And she thinks nothing of casually pulling her legs up behind her and hooking them over her shoulders to land on the floor beside her hands.
She can even squeeze herself into boxes just 50cms squared.
Zlata said: "Doing these poses just feels very natural to me. Sometimes it can get a bit uncomfortable if I have to hold a pose for a long time in photo shoots."
"But I think that's like anyone who sits down for a long time – their muscles get stiff."
"I don't really diet, but I have to train very hard to keep my muscles in shape and to be as flexible as possible."
Zlata has a rare condition that makes all her tendons extremely pliable, allowing her to adopt seemingly back-breaking positions.
But Zlata, who now lives in Germany, wasn't always applauded for her contortionist ability.
According to The Daily Mail, she first started experimenting with her talent after her pre-school teacher asked her to create a bridge – where you stand on your hands and feet with your back arched – and she outshone her classmates.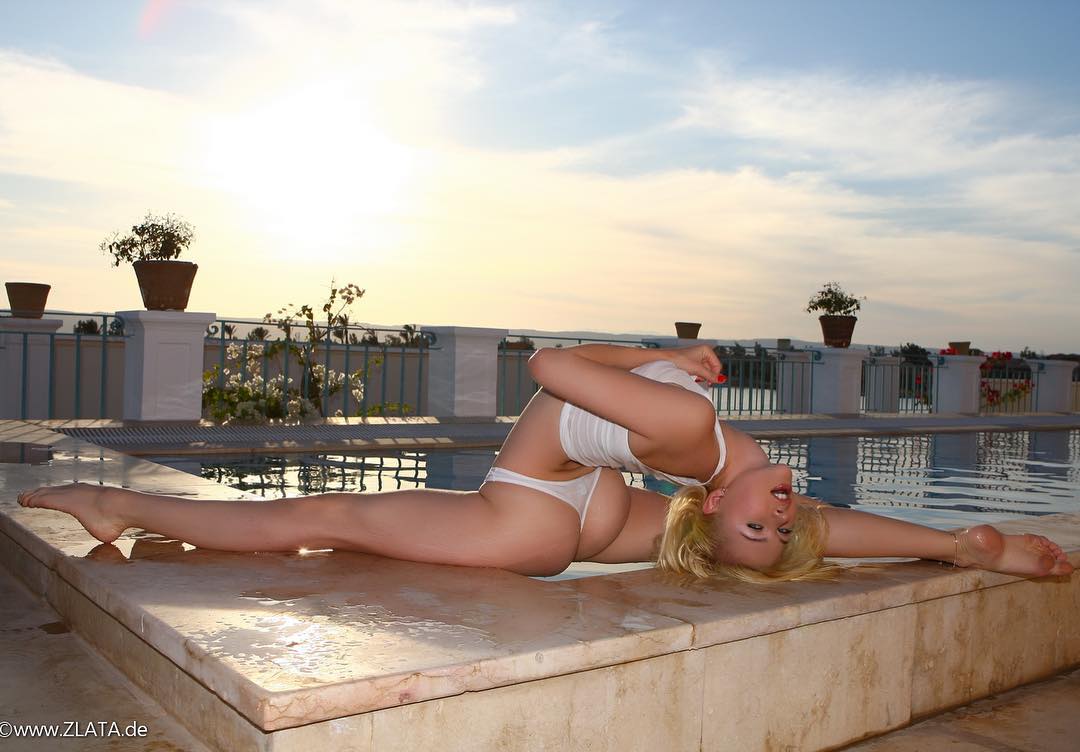 Over the years Zlata has beaten very cool records. The most famous are Guinness World Records: in 2007 – the fastest time to burst three balloons with your back, which she achieved in 12 seconds.
And in 2011 she managed to reign supreme in another Guinness World Record challenge by opening a record-breaking number of beer bottles with her feet in just one minute.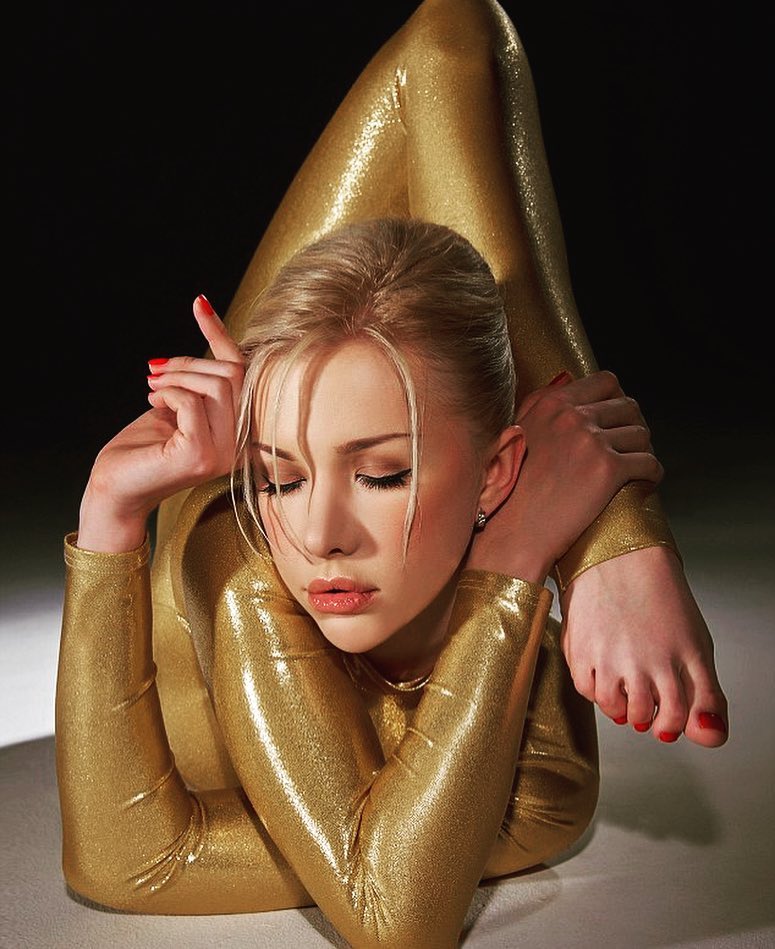 All in all, it seems like there is no doubt that Zlata's breakup from her husband was difficult, but apparently, it wasn't in vain. What is more, we strongly believe she'll have no trouble finding a replacement.