Meet Cass Martin… Sponsored bodybuilding athlete and has a following over half a million on Instagram!
After graduating from College, Cass began working as a full-time construction worker alongside her boyfriend. When she was 23 years old, Cassandra saw a picture of Jamie Eason on the cover of a fitness magazine, which inspired her to train in the gym with the help of her boyfriend. Her goal was to build a rock hard body like Eason and Dana Linn Bailey, which she did by getting leaner and gaining muscle mass.
At this point, Cass set her sights on building a figure similar to her fitness icon's body – at the age of 23, she began training in the gym.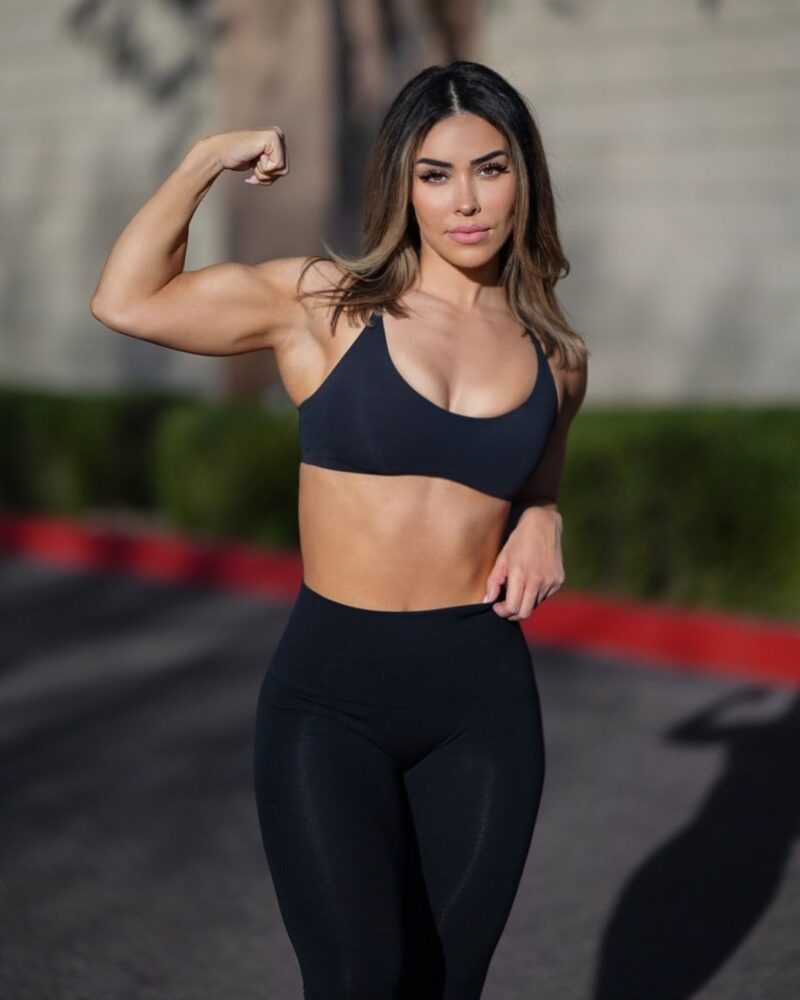 Eventually, Martin would begin to lift heavier and heavier weight. Her inspiration for this was none other than the legendary bodybuilder and eight time Olympia champion Ronnie Coleman. After watching archived videos of Coleman displaying his own tremendous strength, Martin would go on to set a new goal for herself. Sculpting her body was no longer enough. Building functional strength to go along with her newly constructed physique was now absolutely paramount to her success.
At the start of 2016, Cass created an Instagram profile, aiming to spread her passion for fitness with others. However, she didn't expect to receive such a reception; almost immediately, she started to attract fans, with many fascinated by how she was able to stay feminine while being muscular and strong. As a result, she's become arguably the biggest female fitness sensation in the modern era.
Cassandra Martin's diet
Her diet is fairly basic, and Cass keep it very consistent. She like to eat lots of carbs. Martin also like to include a variety of red meats.
Example of a daily diet:
Meal 1: 2 cups Oatmeal
Meal 2: 2 ounces Turkey Sausage, 2 Whole Eggs, 4 Egg Whites and 1 cup Oatmeal
Meal 3: 1 scoop Protein
Meal 4: 5 ounces Ground Beef, 2 cups Jasmine Rice and 1 cup Broccoli
Meal 5: 1 scoop Protein
Meal 6: 6 ounces Sirloin Steak, 2 cups Jasmine Rice and 1 cup Asparagus Spears
Strong is the new sexy and that is the exact definition of Cassandra Martin.