Reebok showed to its customers that it has a great sense of humor. Earlier this week, company trolled Amercian chain of luxury department stores Nordstrom.
Nordstrom lately released fake mud-caked jeans on its online store for a price of $425.  It seems like Reebok considered this closing item to be overpriced for its design that every farmer may get for free.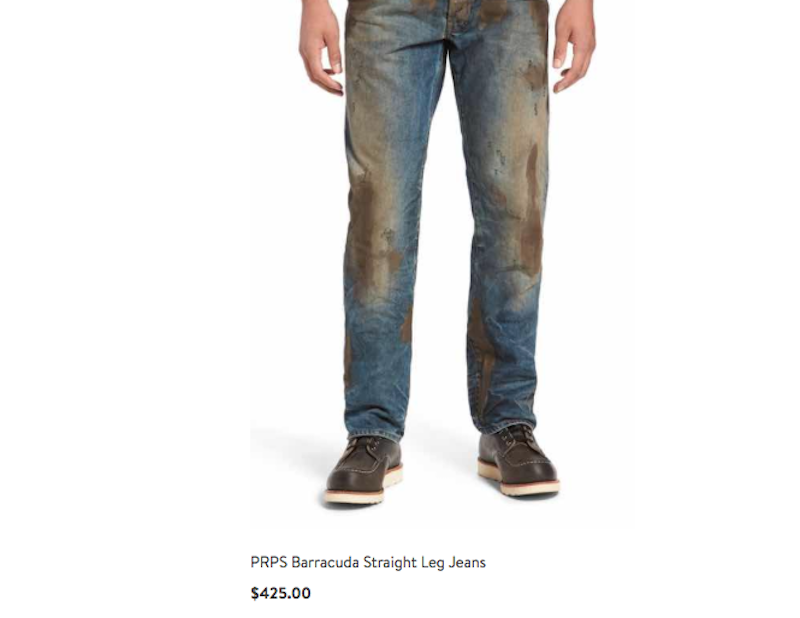 Reebok's response was getting into the solid clothing category with its new sweat-soaked shirt. The company has listed it under the same price of $425. The description says:
Authentic sweat for those who don't have time to put in the real work
Actual stains that will last forever (do not wash)
Accurate placement of stains created by sweaty employees after workout for maximum visibility
"We're putting in the hard work for you and giving you a pre-sweated tee for that post-workout look and smell".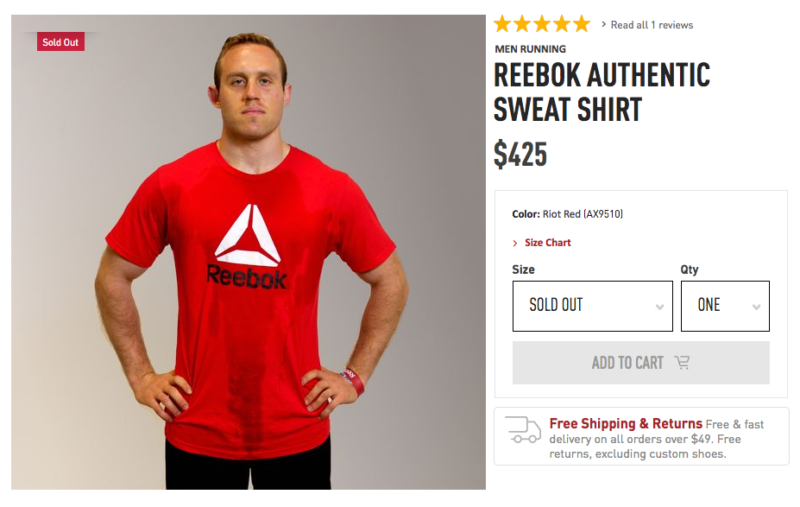 The next day, the shirt had received a five-star review and was marked as "sold out".