Once sensational, but worldwide known to this day rapper 50 Cent posted a photo with the head of Bellator Scott Coker on his Twitter page.
The description was the next: "I'm busy working on something, that's gonna blow your mind."
Coker, in his turn, explained the essence of their conversation: "I explained to him a lot about our fighter-recruitment system and how we build athletes and sign free agents," Coker said.
"He was interested. He had a lot of questions – a lot of good questions."
Asked if they could eventually work side by side, Scott said that Bellator is his priority, and he does not work on the side.
Coker also added that he thinks 50 has "genuine interest" in MMA, so, guess we'll see what happens.
Today, 50 Cent (born Curtis Jackson), challenged veteran of Bellator "Rampage" Jackson.
"Don't get it f*ed up. I'm the baddest Jackson around this m*f*er," he wrote. "Now if we can get the money right Rampage got a problem on his hands."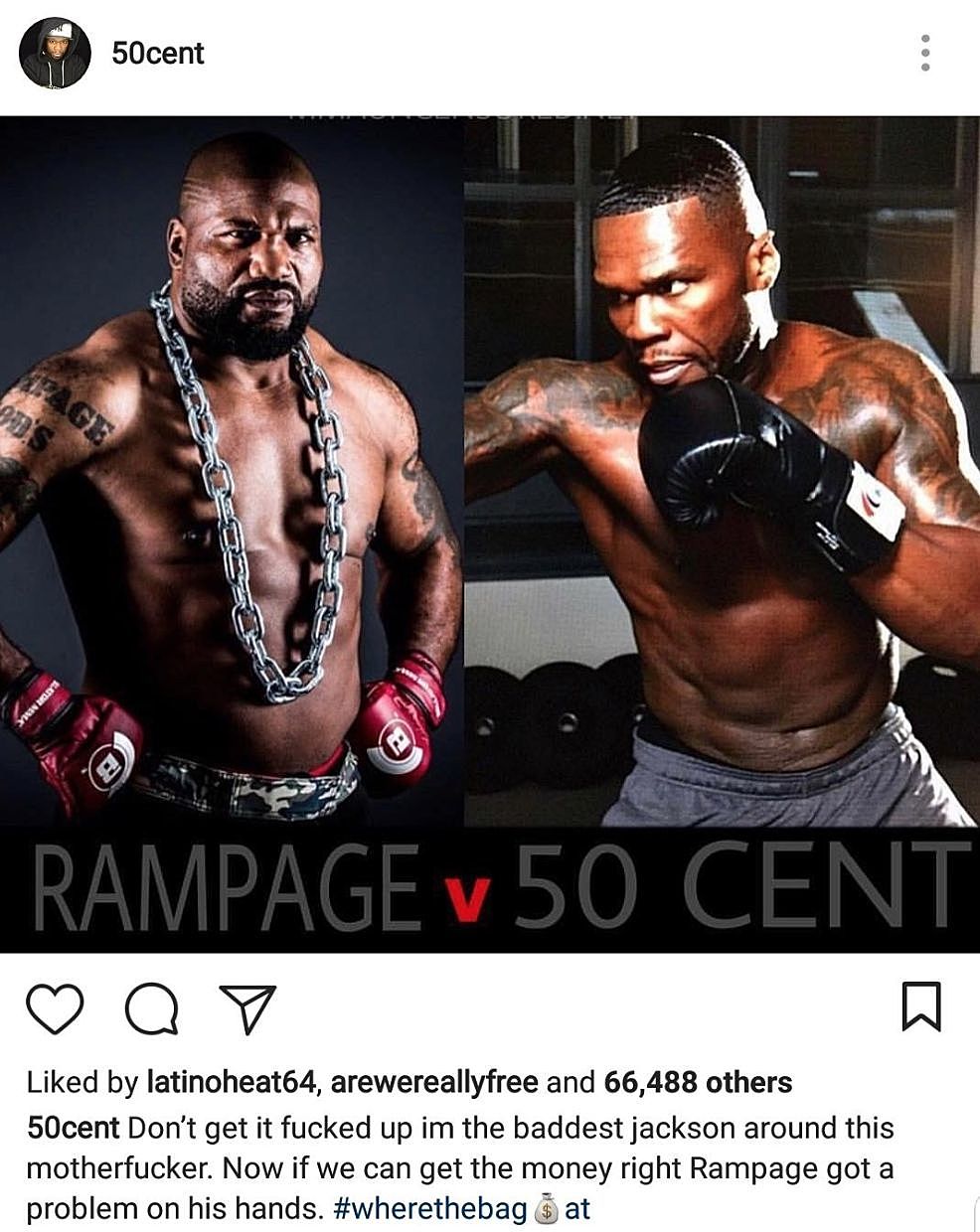 However, in the best gangster traditions, this message was soon removed from Instagram.
In response, Rampage published a picture "my face when 50 cent challenged me" on his account page and asked the musician to confirm the seriousness of his intentions.
The answer has not yet followed.
The rapper did dive into the promotional side of boxing a few years ago before he ended up declaring bankruptcy.
What is more, while on Watch What Happens Live with Andy Cohen, 50 Cent gave his thoughts on Conor McGregor's trash talking while responding to whether he could take on "Notorious" in a fight.
"I was like, dude, this fool didn't know if he was fighting Floyd or me," the 42-year-old said via MMA Mania.
"I was like, 'Where did that come from?'- you know? But he was doing his job; he was putting on a show and making sure everybody was paying attention."