Famous for her sexy and fuller body Kim Kardashian West has never concerned fitness as something she was passionate until some unflattering paparazzi photos of her on vacation in Mexico inspired the star to find a whole new way to get in shape.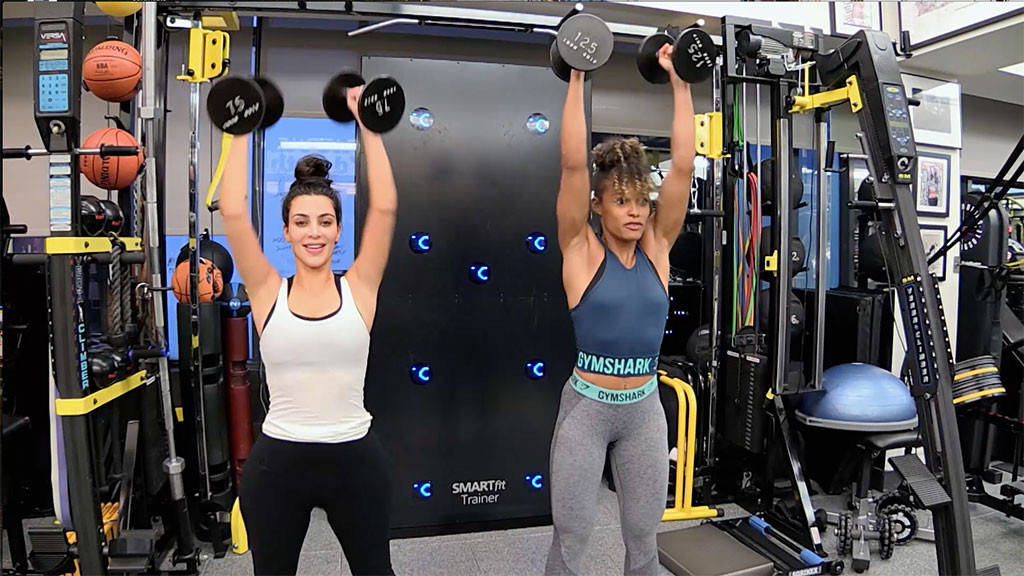 "I saw these awful photos of myself when I was on a trip to Mexico and people were photoshopping them and sharpening them," Kardashian West explained on The View.
"I mean I definitely was not in my best shape. I hadn't worked out in 12 weeks," she said. "I had two surgeries on my uterus … I was already not feeling like myself, and then when people were sharpening them and making them look way worse and then those were going around, I was like, 'Okay. I'm gonna get it together.' "
After that Kim finds her future coach Melissa Alcantara, who totally changes the way the model lived before.  "Melissa is a trainer I found. She's super inspiring to me, and I really want to meet up with her and see if she could train me. She could help direct my food and really get me on an amazing path… If I were 10 percent like her, it would be life-changing. Like my whole arms and back. It's mostly food. I gotta have this lifestyle. I gotta try."
"I definitely think that you have to do the work. I get up every morning between 5:30 and 6; workout before my kids get up. I've been working out for an hour and a half [each day]."
Kim Kardashian workout routine is given below:
warm up by running on treadmill
do some cardiovascular exercises
practice some strength training exercises in the morning
Pilates in the evening
every strength training must include pushups, lunges, curls, squats and shoulder presses
as a cardio she likes to jump rope and dance
rarely includes Pelvic Curls and Heel Beats in her workout to maintain her toned butt
workout session ends with some stretching exercises.
An average Kim's training under Melissa has:
(10-12 reps each exercise)
wide squats
side lunges
lunge and twist
skater lunge
harmstring curls
dumbbell rows
bicep curls
ab crunches
mountain climbers.
She does 1 set each exercise, has a rest of 1 min, and repeats 2-3 more times.
As for their workouts, Melissa tells Kim, "It's a mix. I like low-intensity interval training. I have high intensity and then weight training."
Kim Kardashian's diet plan
What about nutrition program, Kim also had to make some changes in the way she is eating. "I was eating less thinking like, 'Okay. I'm just not gonna eat this,' " she explained of her old dieting habits. "But I was eating absolutely no carbs or trying to, and that's really hard for me." She is also adding: "Kanye loves to eat really healthy and is always on different diets…We just started seeing a nutritionist who changes our diet every 10 days," she told Harper's Bazaar.
Melissa says her diet philosophy is "making food simple" and eating "fresh and good" meals. "Portion control is important too."
Her typical breakfast consists of "scrambled eggs or oatmeal, or a protein shake with fruit;" her chef-made lunch ("because it'll be healthier") is "fish and vegetables, or chicken and vegetables, something like that," and then for dinner, "I have vegetables and fish or chicken, just like lunch," she said. (Have to admit that her lunch and dinner is prepared using olive oil and includes eggs, fish, and red meat with plenty of fiber-rich veggies.) Kardashian West also loves eating fresh fruits and avocado.
"Kim trains hard and has a great work ethic, and it's a pleasure to train her. Let's keep making these muscles girl," said Melissa Alcantara the celeb trainer about our secular lioness.