Kylee Nicole took an original way to gain followers. Married to a serviceman this personal trainer combines two men's most adorable things: guns and peachie glutes.
Kylee from the USA works as a nutritioner and CrossFit trainer.
She was fortuned to be involved in fitness from the young age, so her only dream was to make weight training and healthy dieting an integral part of her life.
This determination has since led Kylee not only to sculpt a strong and fit physique but also make fitness her full-time job. She's now a CrossFit level 1 trainer and expert nutritionist with a rising influence in the industry.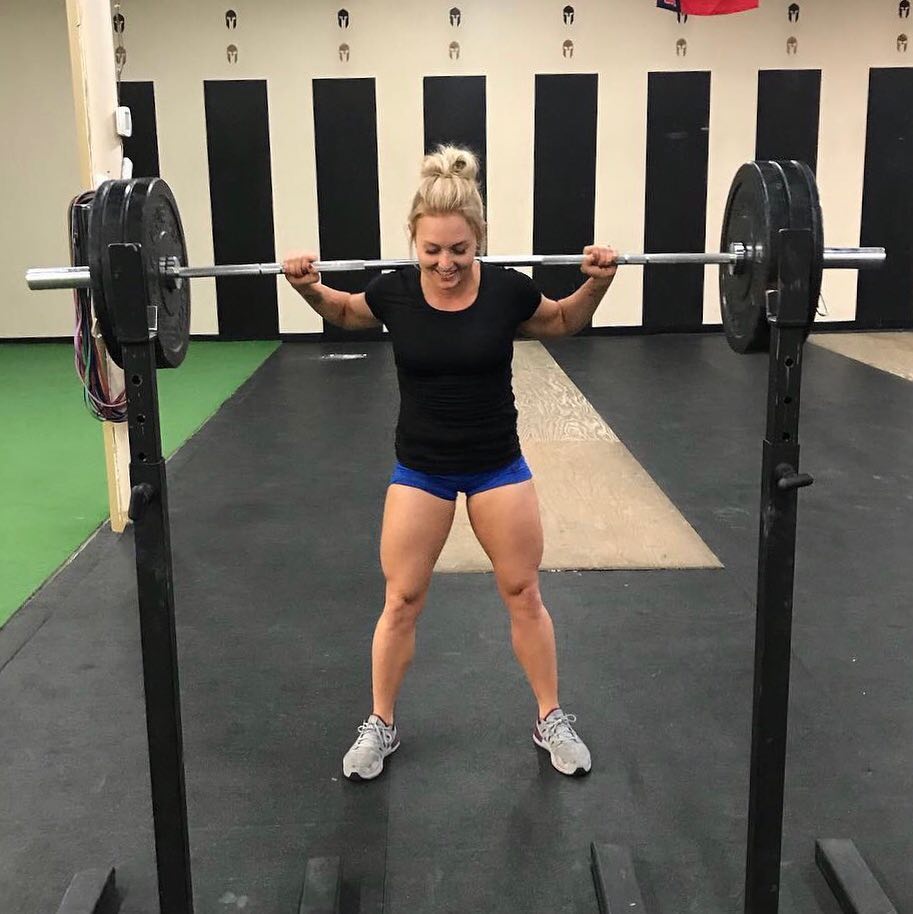 Despite her ordinary as for the fitness model social media content Nicole usually accompanies her husband when he goes at the shooting range.
In this way, she kills two birds with one stone. Improves her shooting skills while taking some hot snaps for her almost 50k Instagram.
While her main profession may be a personal trainer, she will also give out range advice to any of her gun-wielding clients. Therefore, Nicole will not only help her clients meet their fitness targets but their shooting targets as well.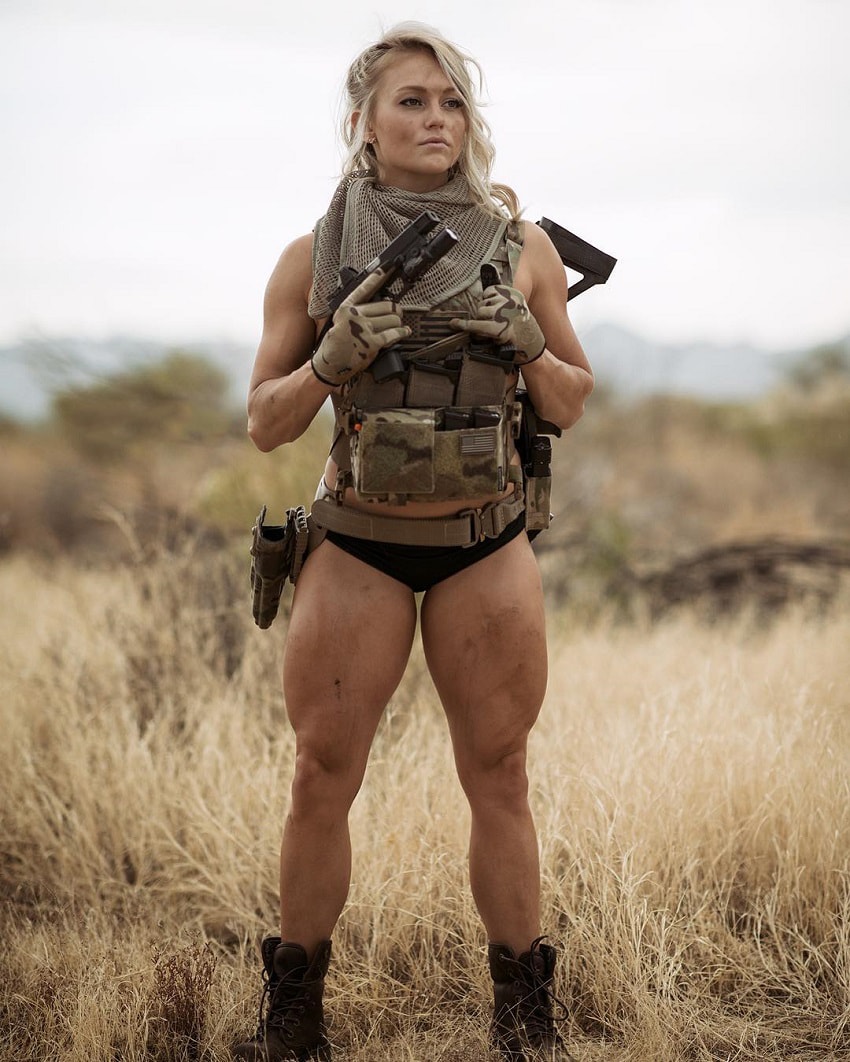 "When the weather is nice, and your fiancé wants you to pose with his guns," she captioned one of her numerous pictures with men's toy.
"I'm so entirely grateful to get to own and shoot guns in this country. Shout out to all the veterans out there who have made it possible for us gun lovers."