Michael Vazquez was a casual laid back person in his initial youth days. Later, he got into calisthenics, breakdance and what not and here is the result. This guy owes his fandom and his fitness model career to this transformation of his. He even dedicated a post for the transformation which he underwent.
"I got started in fitness six years ago. I wanted to have more energy for my newborn son. After a year of training, I fell in love with it and tried Performix and loved that their message was the same as how I lived my life. In fitness and in life, we crush it."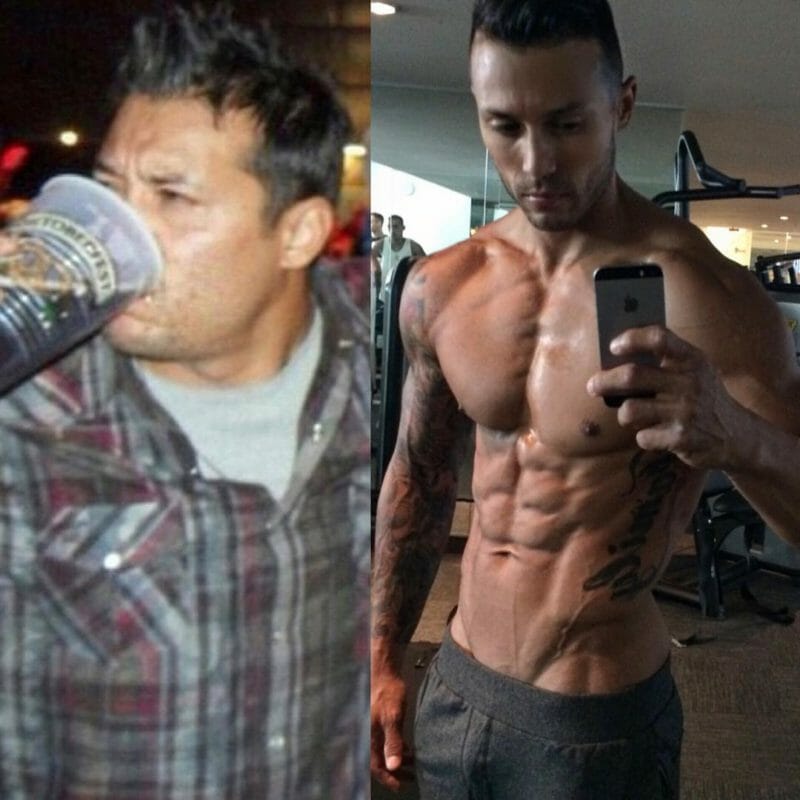 Through a unique blend of breakdancing, calisthenics, and traditional barbell movements, Vazquez has created a signature training style and a body marked by speed, power, and real strength. He may have started out overweight and unhappy, but today he's a business owner and proud role model to his son.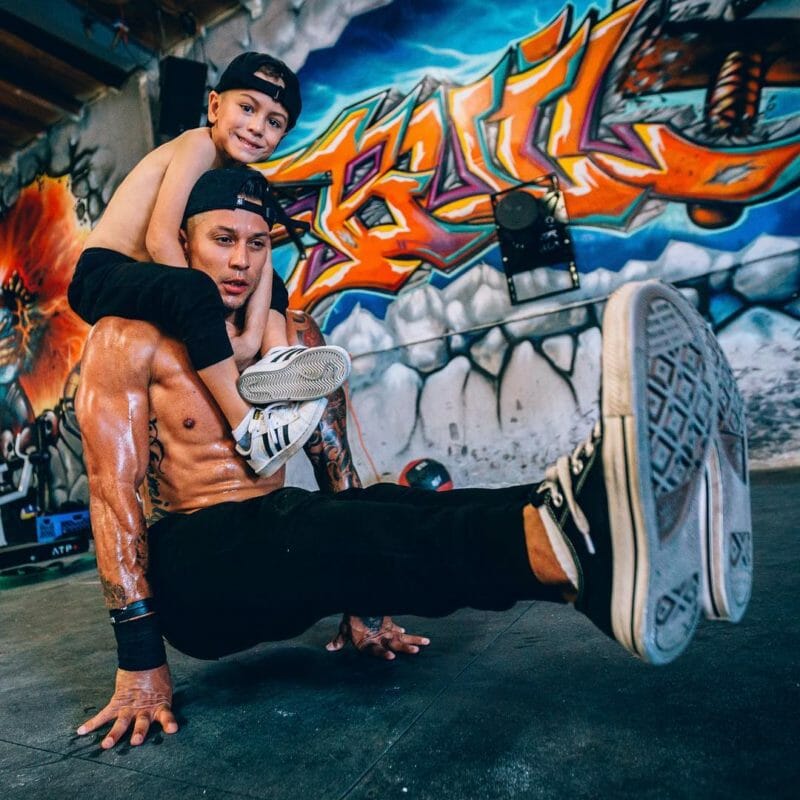 "I started this journey to be a better version of myself. I remember taking the picture you see while on my journey and thinking this was gonna be impossible I just came back from a quick gassed out run and thinking that In order for me to change I had to be done with this poor lifestyle. No more drinking till I black out no more bad food to comfort me no more excuses that I don't have the time. I made a decision right there that I would change. 
Durning this journey it hasn't been easy. Along the way I've encountered many obstacles but I looked back on how I use to be and how far I've come to get to this point. You see 5 years ago I couldn't do the crazy ass stuff I do now. I didin't have the energy or determination to be better. I was a bitter person that made fun of people who stood healthy. In fact i remember I use to always say "Jesus you don't eat whatever you want, how about live a lil" its funny how that sounds now that I'm on the other end of the stick. I love this new me. And I love being able to teach my son this new version of myself and being able to share it with you. 
See You have the ability to change today. I wasn't the biggest guy in the room nor am I the strongest now but I hated the way I felt back then and how my life was turning out to be. Most can relate and yes it's hard But if you want it then It starts with making that decision that I'm here to do big things. No steroids no magic pills just hard ass work day in and day out. You will get there. Have faith have patience and believe in yourself. If your having a hard time seeing it just remember to look back to when you first started and how far you've come. And how far your gonna go…"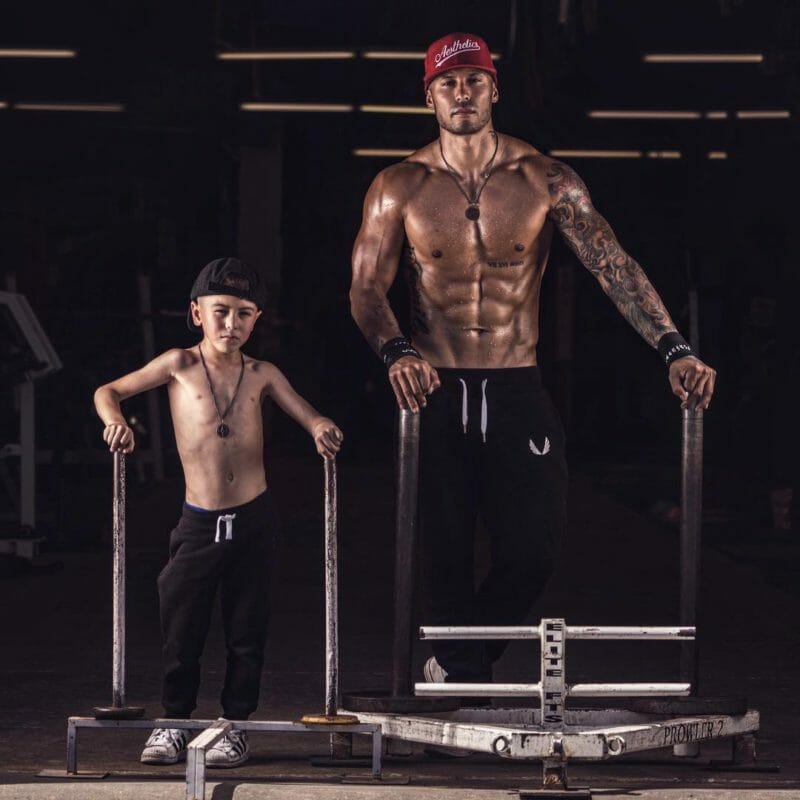 "If you want to be a strong role model to our younger generation. Be the person you want them to be, because they will watch you, imitate, and be an echo to your actions. "
Now Michael Vazquez is a sponsored athlete and one of the famous fitness influencers.
His favorite exercises is a pushups, squats and kettlebell swings because they not only help you stay shredded year-round but they are great functional movements to help increase athleticism.