Appearances are deceptive. There is no doubt in appearance this girl is a real angel. The right facial features, a charming smile, a blush of restraint and good-natured eyes are simply beautiful! At first, one can not even imagine what this young creature is hiding under the clothes!
This girl's name is Reika Saiki. She is only 23 years old, but her strength and impressive biceps can be envied even by adult men. The fact is that Reika is a professional wrestler!
If you're a fan of the Street Fighter video games, then you're well aware of who Chun-Li is. She's the franchise's first female fighter and is best known for her incredibly muscular physique, especially her sculpted legs.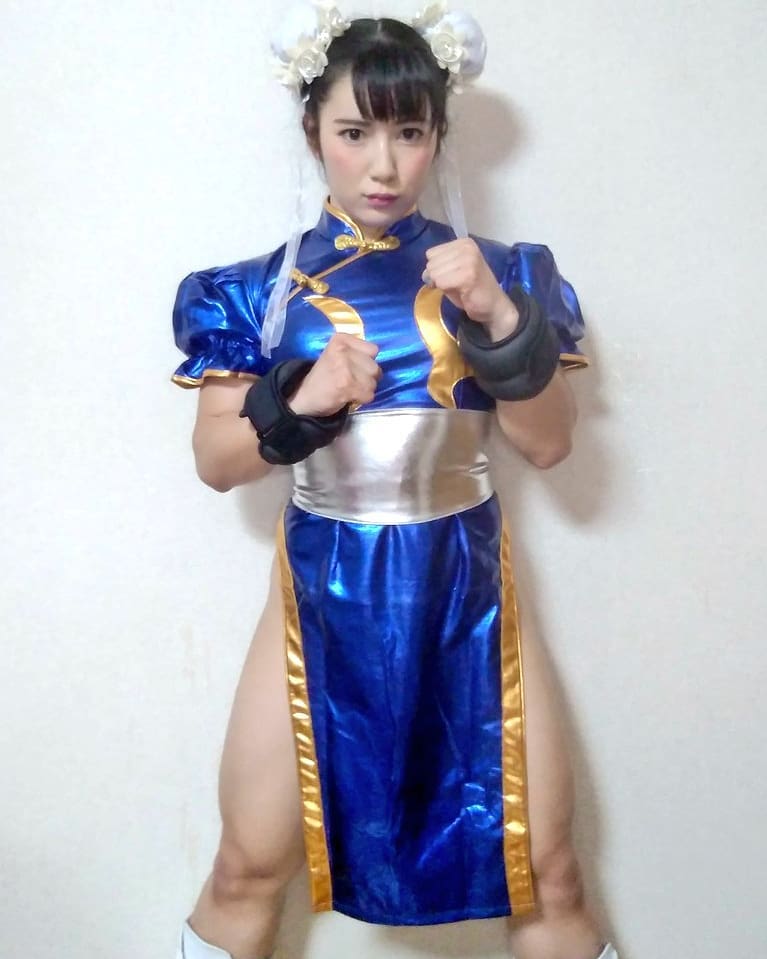 Saiki has been wrestling since 2015. And at once you can not tell what this girl is capable of!
It is worth noting, the rise of Reiki Saiki does not exceed 149 centimeters.
The girl perceives wrestling as a kind of entertainment.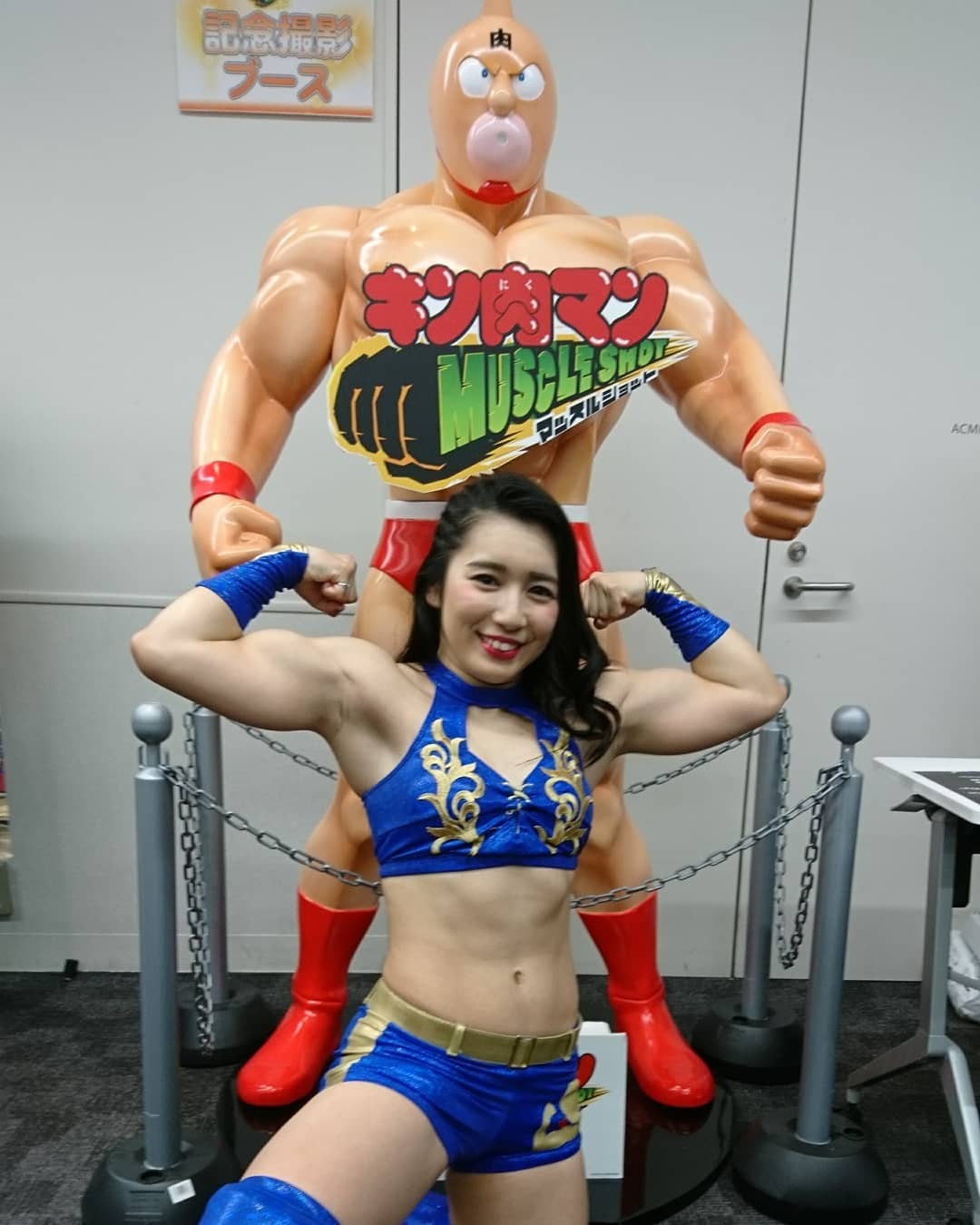 She hit the gym and through an impressive dedication to squats, presses, and lifts, has achieved the most incredible body and the most accurate Chun-Li cosplay.
She is not shy and openly boasts of her impressive biceps.
Called as Japanese "Muscle Idol" this fragile girl can lift a 100-kilogram bar.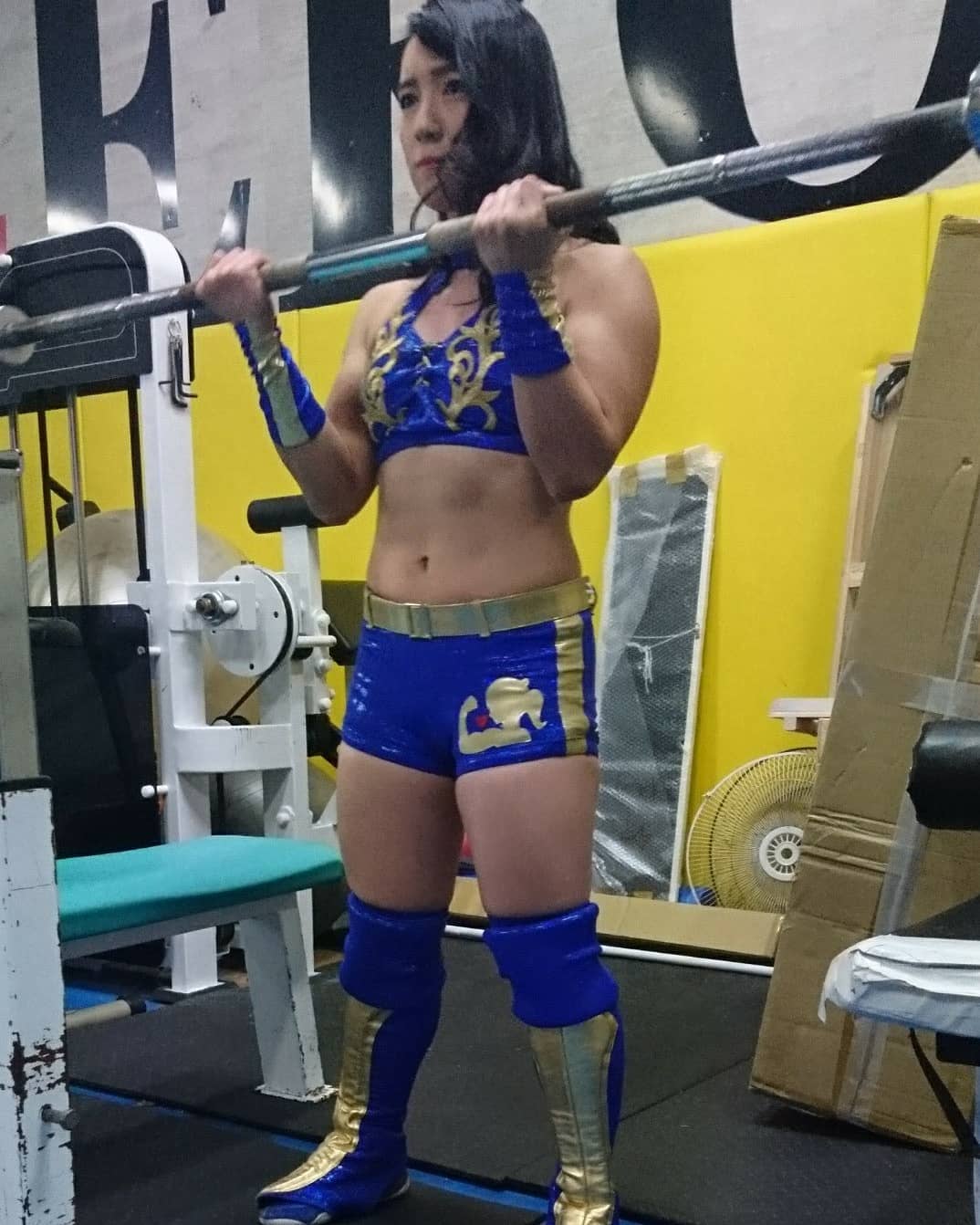 With the help of her personal trainer, she has squatted over 220 lbs! That's probably close to twice her body weight and is an impressive feat for any serious bodybuilder.
When she is not cosplaying, Saiki is also a personal trainer and professional wrestler for the Japanese organization WRESTLE-1. She regularly posts on Twitter and Instagram, with almost 40 thousand followers, and shows off her weightlifting routine.
Representatives of the male differently refer to strong women. But the main thing is that Reika is engaged in a business that brings her pleasure. Hope she will find her prince, in whose hands she will seem brittle and defenseless.