Stan is an IFBB Professional bodybuilder and world record holding powerlifter, which makes him the world's strongest bodybuilder.
American IFBB professional and a powerlifter competing in the Southern Powerlifting Federation (SPF) currently holds the all-time raw world powerlifting records in the 275-pound-class in the Total without knee wraps (w/o 2,226.6 lbs) and in the Squat without knee wraps (854 lbs).
Due to his enormous physical strength, regularly competing in professional powerlifting contests along his career in professional competitive bodybuilding he is often referred to the most versatile bodybuilders.
Born in 1967, Efferding is far from the mysterious point of forty when according to the legends all the athletes lose their gains. Moreover, remaining jacked and shredded at such an advanced age simply isn't realistic.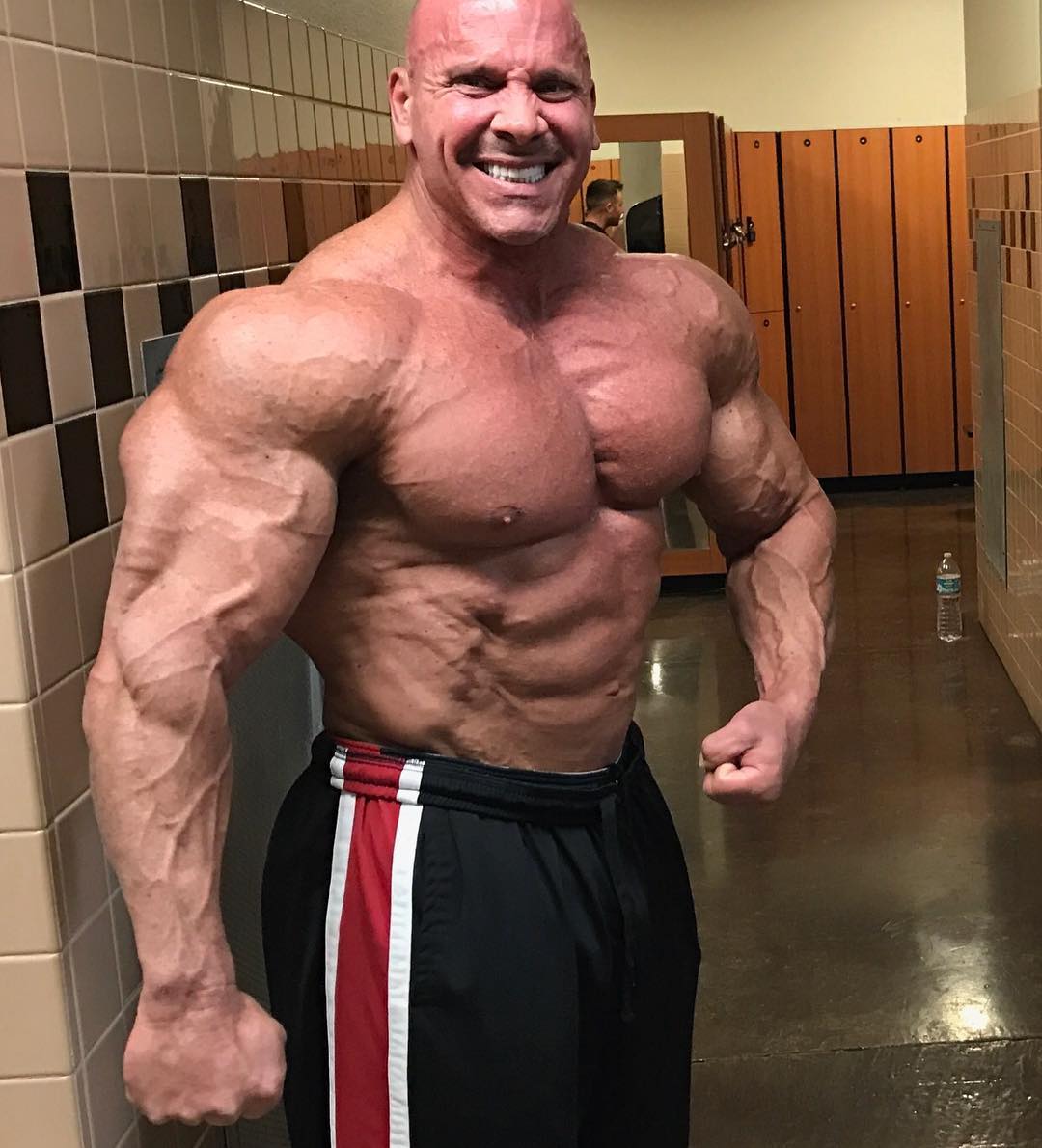 However, it seems that being 50 is not really an obstacle for our high-level athlete with some excellent knowledge gained through years of experience to lose all his muscles simply due to the fact he isn't young anymore.
As the fitness network GI said, Efferding made the shift to powerlifting to bodybuilding and was able to compete in both for a long while. He had already acquired great strength from powerlifting, so his journey to bodybuilding was designed merely to take his physique to new heights, and he did.
The Rhino wouldn't be himself unless he couldn't overcome potential lose of all his gains. Maybe it hasn't happened because Efferding would have slowed his aging down.
No more words. Just take a look at his side-by-side photo and other newest snaps.