An artist who is also a true fan of Conor McGregor has immortalized his idol with an incredible sculpture.
220-pound statue was made in honour of former UFC featherweight champ who turned 30 on July 14.
https://www.instagram.com/p/Bg6zZbgHnLF/?taken-by=thenotoriousmma
M&F reports that Lithuanian artist Edgar Askelovic created a life-size, hyperrealistic sculpture of McGregor to celebrate the occasion. Askelovic, also known by his Instagram handle, Aspencrow, worked with multiple materials, including marble and clay, to depict McGregor emerging from a block of stone.
The statue is worth more than $58,000 and weighs in at around 100kg (220lbs), according to Yahoo Sports.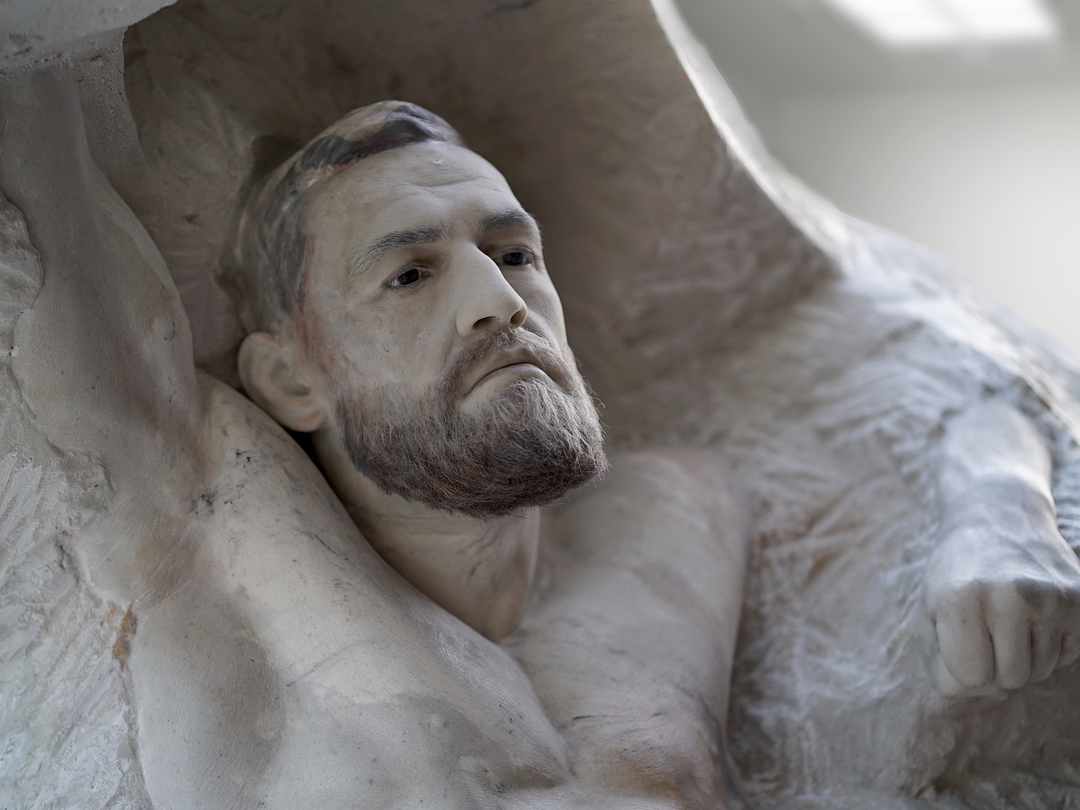 Generally, there are three versions of the piece of art, which was inspired by Classical and Renaissance-era art. Two will be displayed, then sold at London's JD Malat Gallery, and the third will be gifted to McGregor.
"To create the piece, I looked back to antiquity, when athletes were immortalized in sculptures as gods," Askelovic explained to the Evening Standard. "I combined some details from a Michelangelo statue with modern day graffiti to capture the present day's warrior sensibilities."
Lithuanian artist has been sharing photos and videos of his results and directly work on the piece via Instagram, and it's inevitably jaw-dropping to watch him capture the minute details in his sculptures. Just take a look.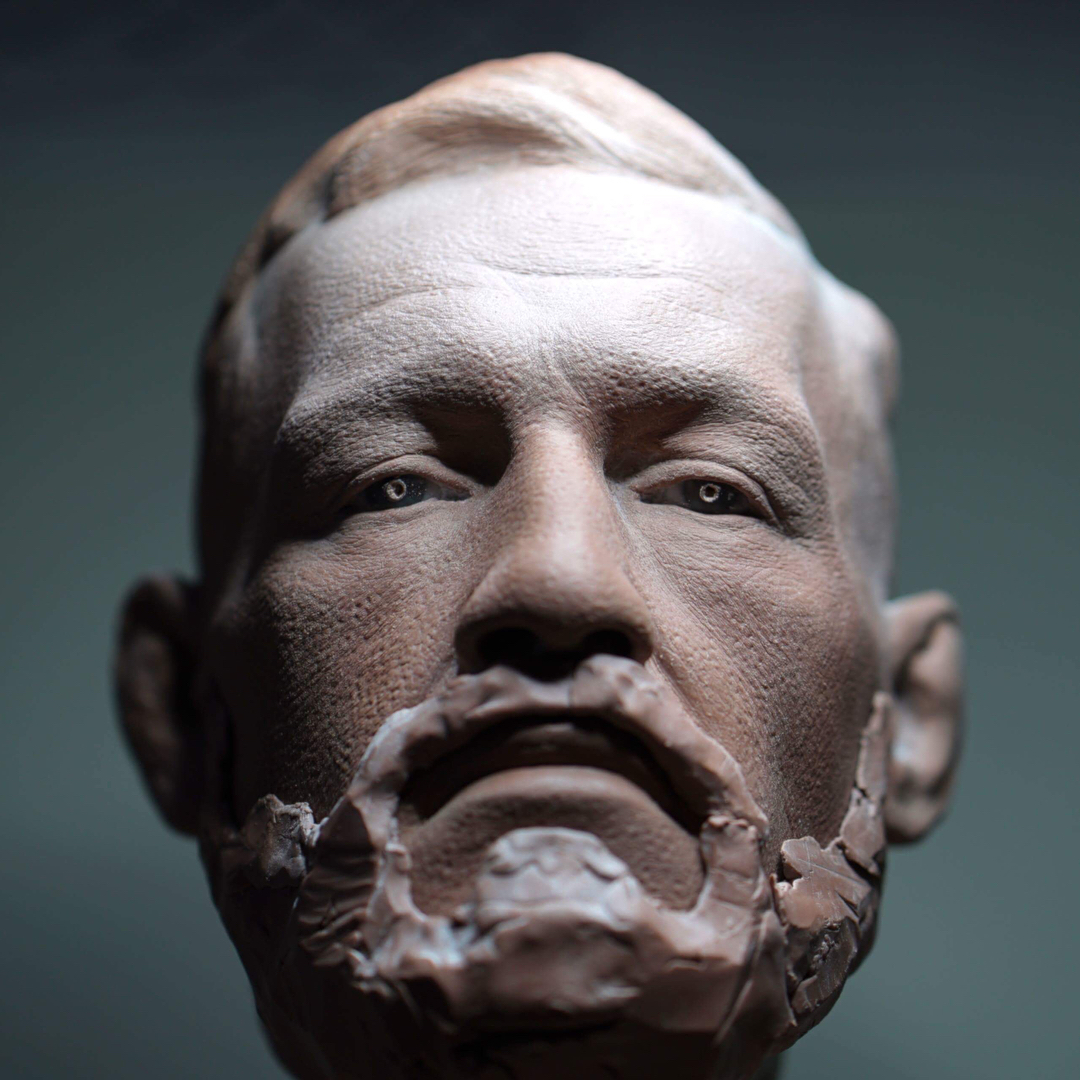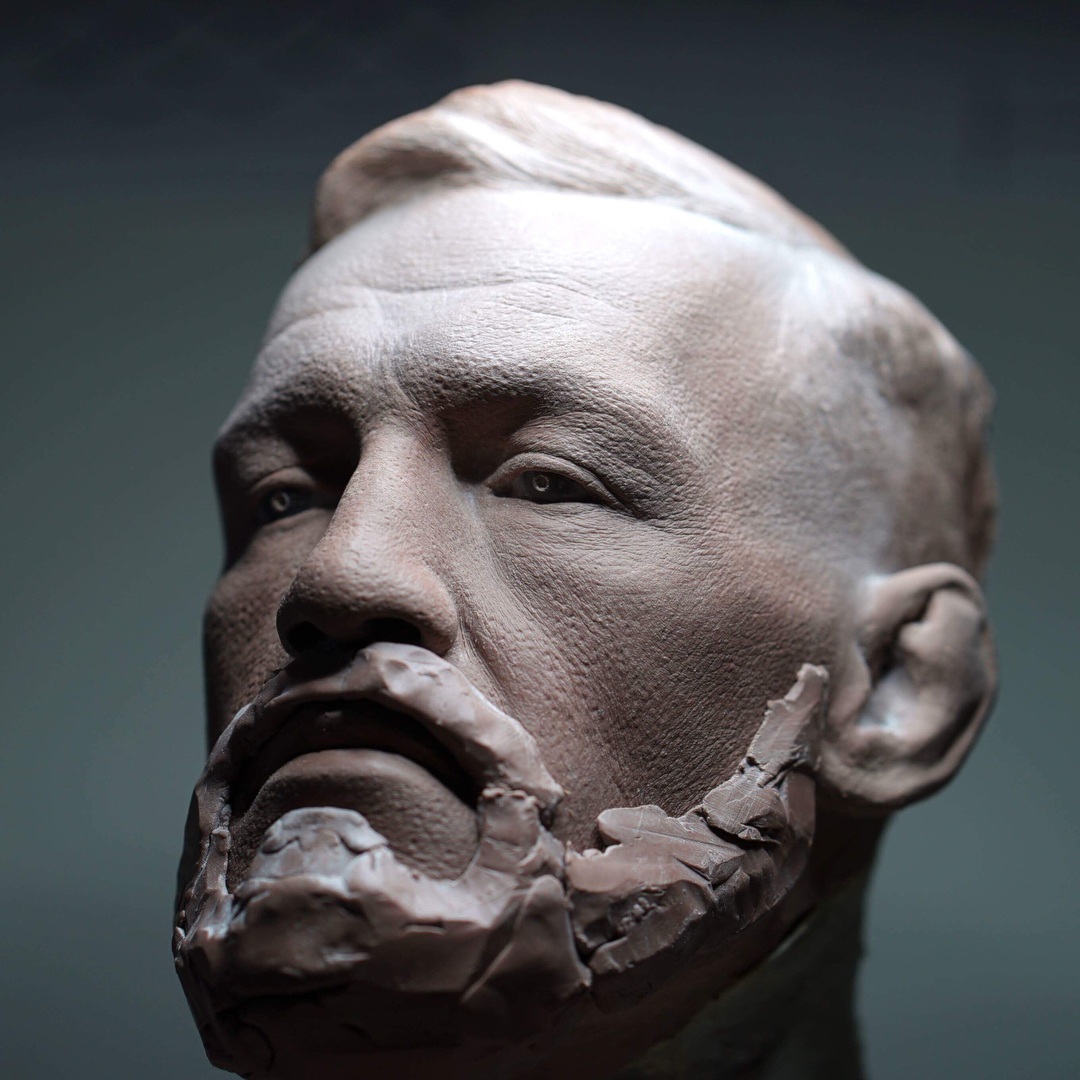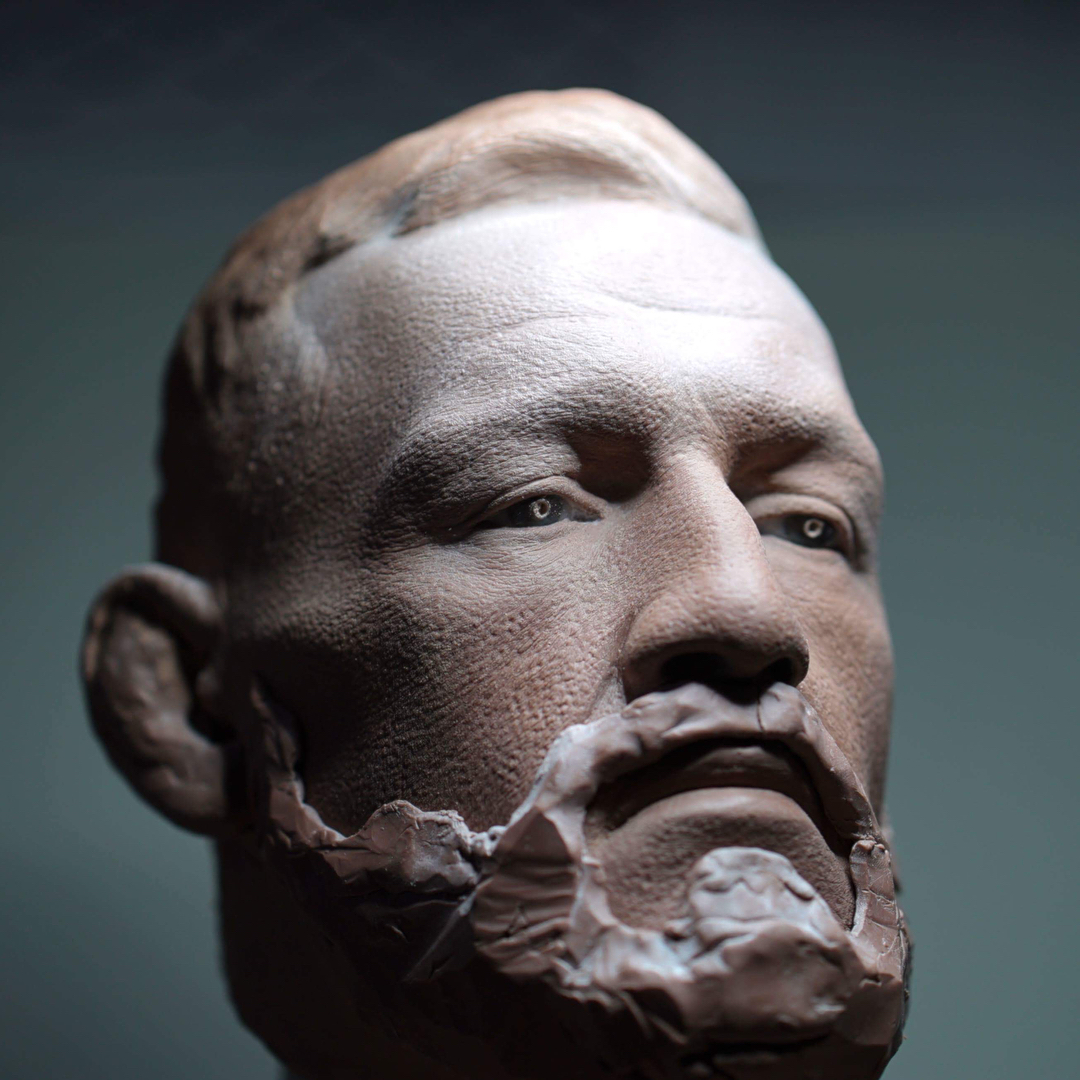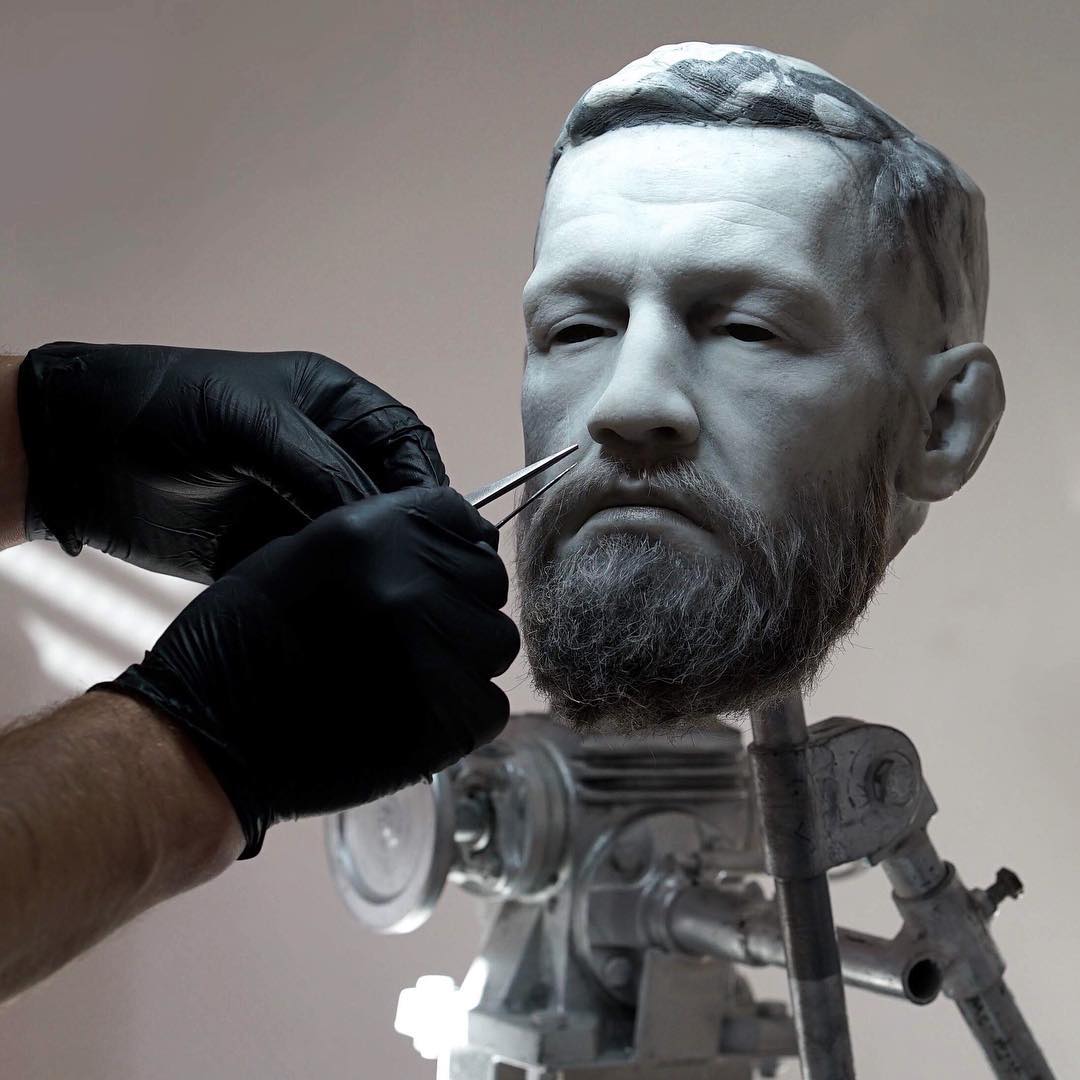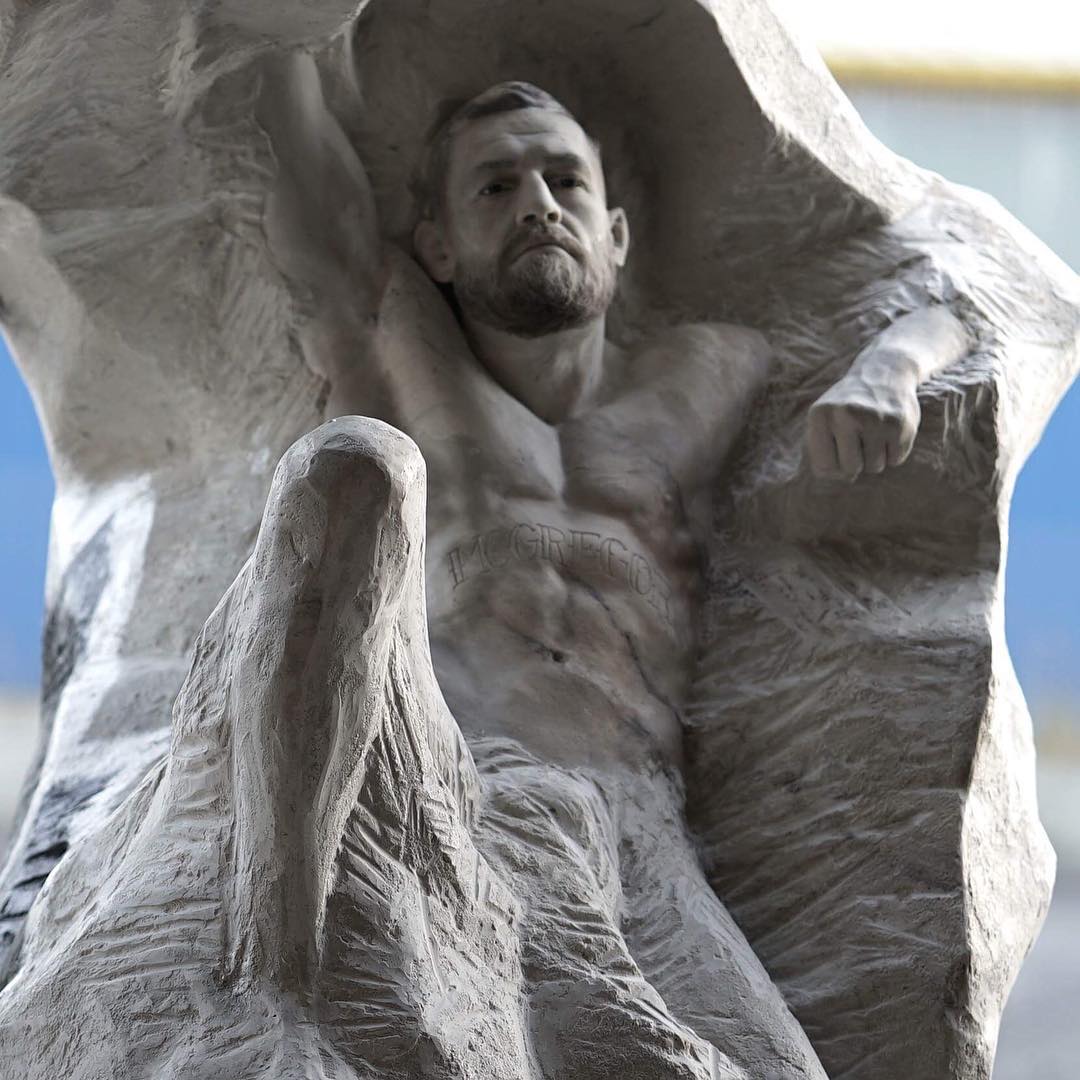 https://www.instagram.com/p/BirxD1inXyq/?utm_source=ig_embed
https://www.instagram.com/p/BkvCUSknl6q/?taken-by=aspencrow