At first glance it may seem that Ross is a professional triathlete, so he merely wanted to put some brightness in the ordinary triathlon. However, Ross` carrying a 45kg tree in an Olympic distance (1.5km swim, 40km cycle, 10km run) was the first one for him.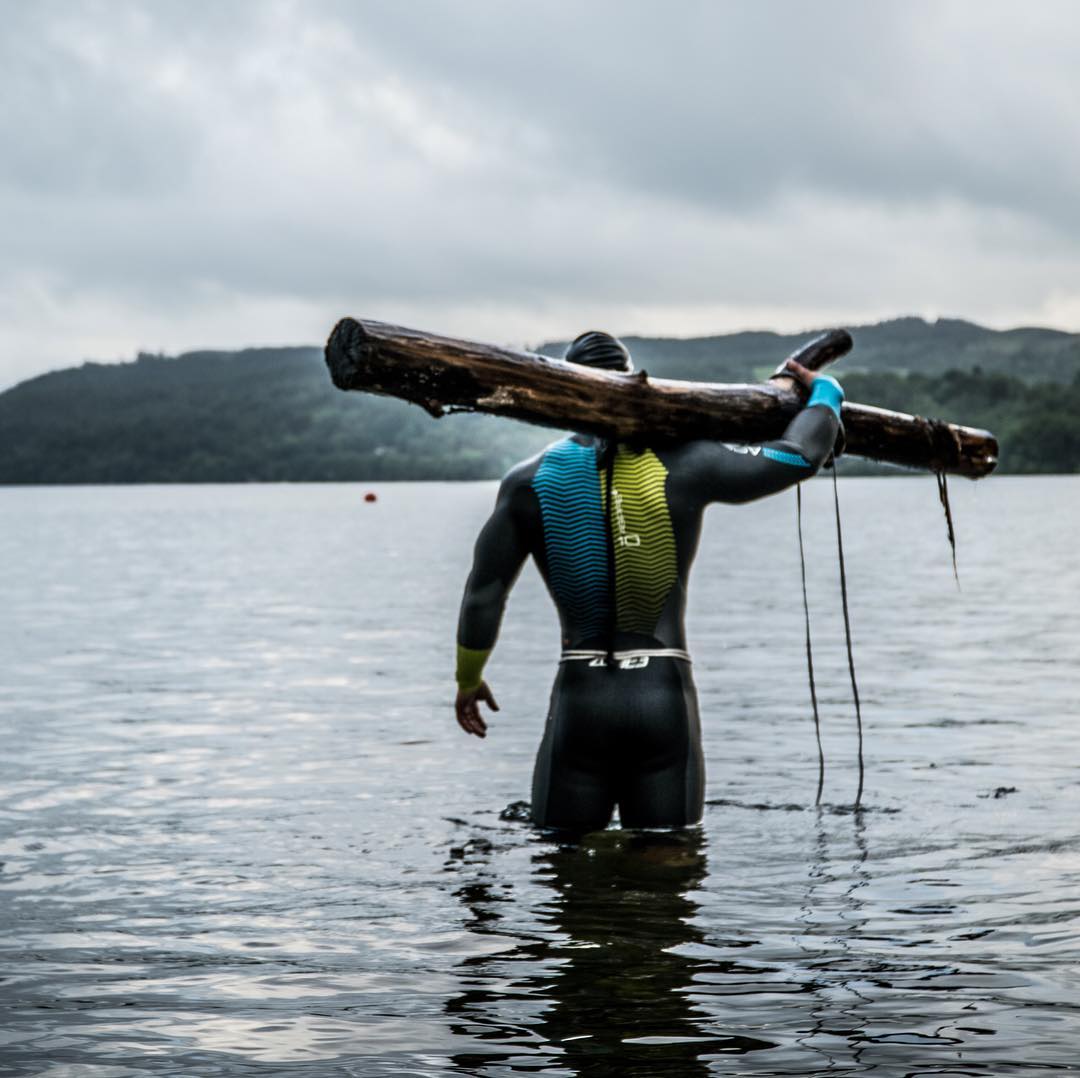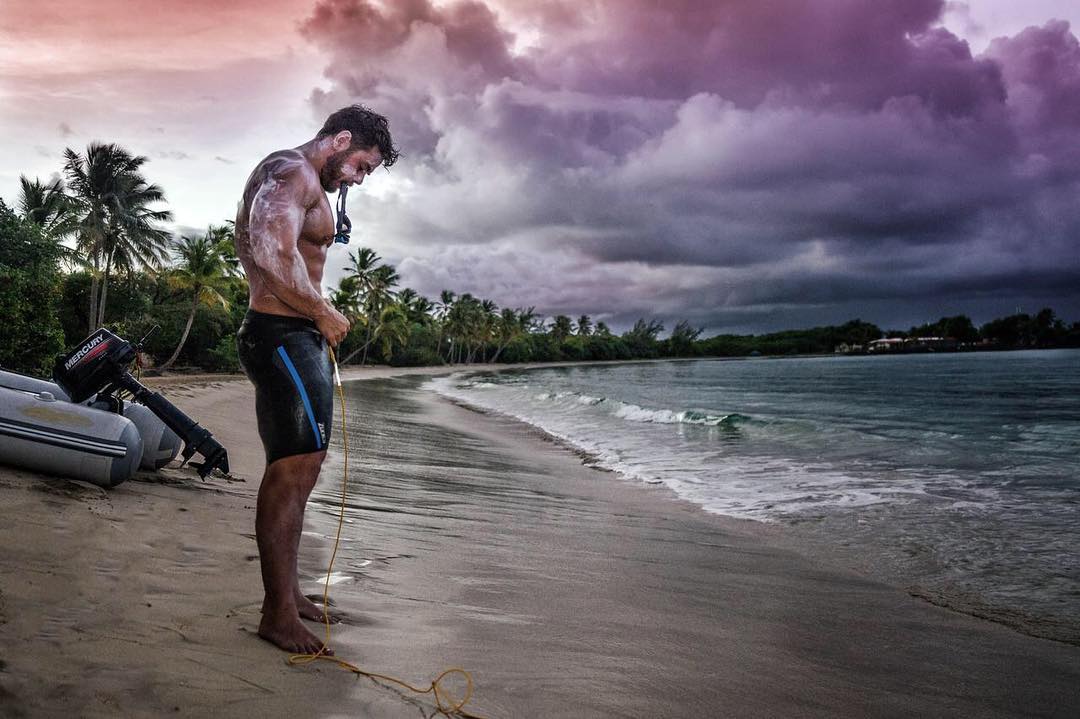 Ross Edgley loves strange contests. He ran a marathon, pushing MINI, scrambled up the rope to the height of the Everest and took part in a 24-hour sports marathon. This adventure brought him to the Caribbean to raise money for eco-charity and shed light on the fact that Nevis will be the first coal-free island by 2020. This event was a great success, what gave inspiration to Ross to continue his adventures.
The next station was Strongman Swimming. Lots of ultra-long open-water swims in some of the world's most dangerous rivers, oceans, and lakes, not forgetting that same 45kg tree, of course.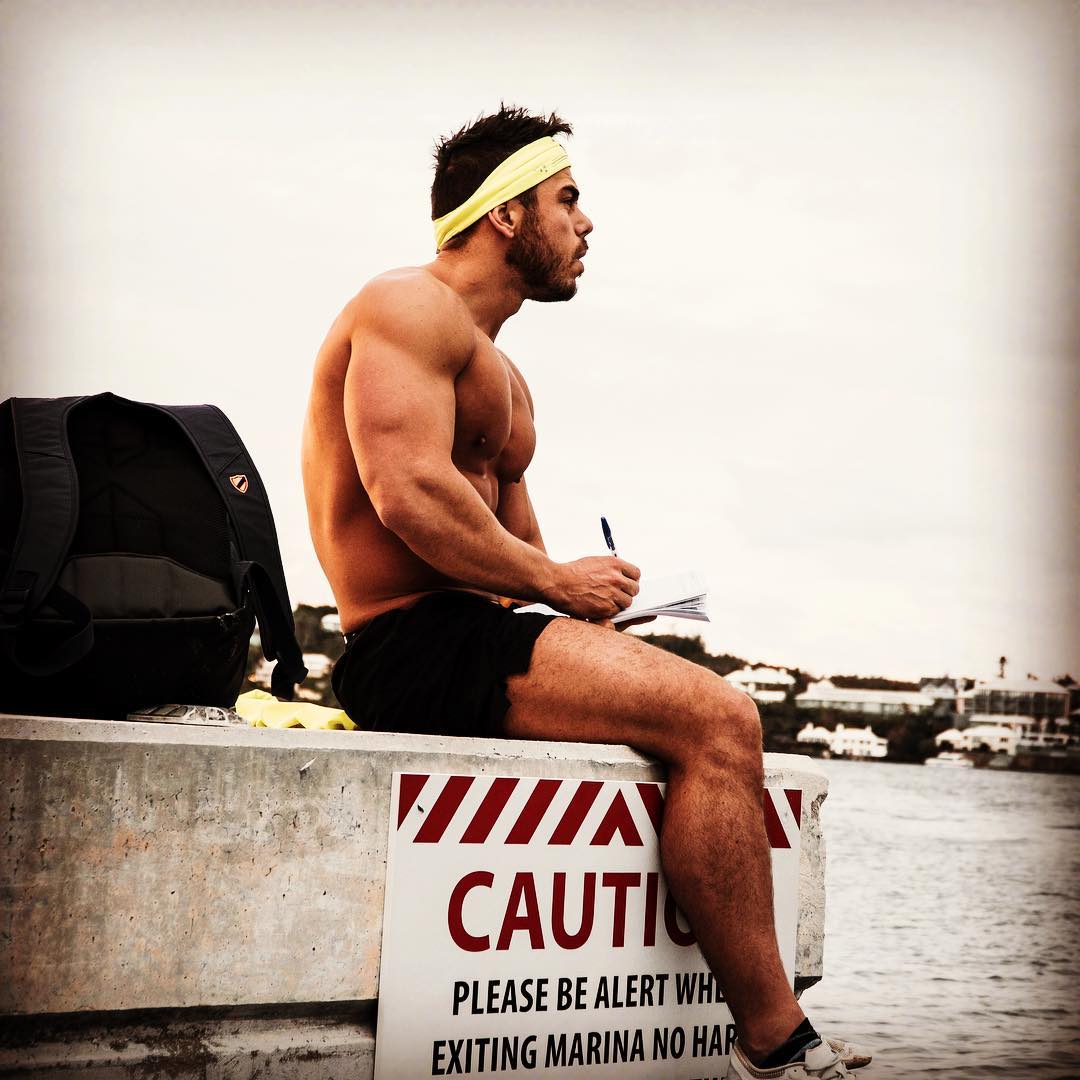 He isn`t unclever. Edgley is doing this for the sake of money and to raise the awareness of child cancer. Maybe, he is crazy, but another his blueprint is to discover his body, and finally get to know if the stamina and strength can co-exist.
Such competitions are some kind of training for our hero. Only in these situations, he can use strength + stamina + speed just to stay alive.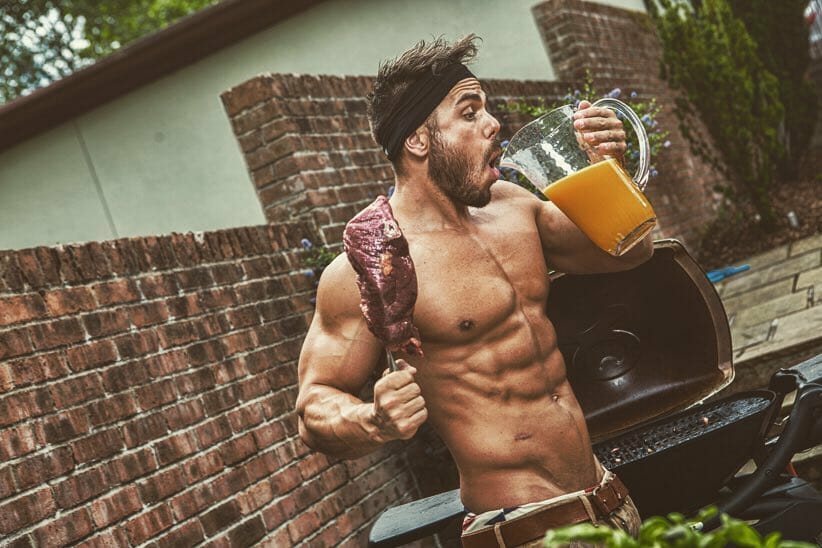 He's completed the first three swims (10km, 15km and 20km in the Lake District, London, and Loch Lomond respectively). The last was 40km from Martinique to St Lucia in the Caribbean. Hopefully, this trip ended well.
To sum up, want to tell you the story about researching of that same famous 45 kg tree: "Navis is so small that when there was a rumor that a strange Englishman was looking for a log for the triathlon, everyone came to the rescue! People offered me trees from their gardens and beaches. In the end, the owner of one of them found the perfect log. It was not very long, so as not to enter the audience, but large enough to look good. It was cumbersome, so we cut it to 45 kilograms. Unfortunately, it absorbed water very well, so when I came out of the water, I'm sure it weighed much more!"